"Content is king."
This has been somewhat the mantra of every blogger and online content writer since SEO marketing exploded. You've heard it often before – the key to getting tons of traffic and subscribers is to write epic content. Consistently create quality articles and you'll gain a massive audience and loyal followers.
Epic content is needed to boost your brand – that's already a given. Everyone tells you this strategy works, but only a few teach you how to do it properly. Lucky for you, here is a list of clear and concise instructions on how to create epic, shareworthy content.
1. Learn the ingredients of epic content.

In a recent study made by BuzzSumo, the common ingredients of viral content were revealed. An epic piece of content can only be epic if it becomes viral. To make content viral, the study showed that it must:
Contain 2,000 words or more.
Have at least one image used for social media sharing.
Prompt laughter, amusement, and awe, or appeal to the reader's narcissistic side.
Show an author byline to make the article more credible.
Be shared by the social influencers within the industry or niche.
Be promoted and posted beyond the publish date.
Viral content can be an infographic, a listicle, a "why" or "what" post, a how-to article, or a video.
To make your epic content viral, keep these ingredients in mind.
2. Start your work with thorough research.
Even if you or others perceive yourself as a leader or influencer in your niche, you still must do your research about your topic. It doesn't matter if you know everything about it – if you do your research, you'll still find new information or avenues to explore. Learning about your topic will also help you cover several grounds that others may have ignored.
The objective of creating epic shareworthy content is to be just that – epic. The material must be 100% solid and provide 110% coverage of the topic. Anyone who visits your website and reads the material shouldn't have to go to another site to learn more about the topic. This means guaranteeing what you present won't disappoint your readers.
3. Look for popular topics.
Content creation is an important step in marketing a product or service. This means you don't only write out of whim, but because your articles can attract much-needed traffic for your website. This can be done by searching for popular content related to your topic.
Begin with a search through various search engines and listing the top pieces of content found on the first page of each result. These are the posts you must outrank to generate traffic to your own material far beyond the initial publication of the article.
You also need to pay attention to the Search Engine Optimization specifics of your content. These include the keywords or key phrases used, the total word count of the article, keyword count, main headings and subheadings, title and Meta description, and backlinks.
4. Search for credible sources.
When you found the popular topic you want to write about, a fresh bout of research is in order. This time, you need to look for additional data you can use to solidify your article. These data may include documented studies and statistics by the experts in the field.
You don't have to use all of the data you've gathered. But make sure that once you cite a study or a statistic, you also know its origin.
5. Establish an outline.

Based on the research you have compiled about the topic, the next step is to create an outline for your content. This outline must effectively cover your core message and its branches. The outline must be a combination of the main points written on the various popular online articles plus the unique points you have to share that other materials failed to cover.
6. Write your article.
Writing epic content is not as easy as it sounds. To cover everything there is about the topic, your total word count must be between 1,000 and 5,000 words. That number is intimidating even to professional content writers. To avoid feeling overwhelmed, here are tips on how to approach this step.
Concentrate on the topic and not on the word count. If you are constantly checking how many words you've already written, you will just get agitated if it seems you're taking too long to hit the required number of words. Besides, satisfying the article's word count doesn't necessarily mean that you're writing an article with substance.
Concentrate on your topic instead. Write whatever you know about the topic without edits and filters. You can always go back and proofread your work once you're finished.
Use subheadings. No one wants to read a long, chunky article, especially if the topic is technical or stippled with jargon. The subheadings will make the article easier to digest, the topic easy to understand, and the structure of the post more pleasing to the eyes.
Tackle easier sections first. When you write a topic, particularly one that is complex and broad, start with the easier sections first. The more progress you make, the less difficult it will be to introduce the harder parts of the topic.
For many writers, the introduction is the hardest part of the article. If this is something you're struggling with, start with the body and conclusion of the article first.
There are many methods to learn and use to write quality content. But if you don't have the skills to pull it off, think about hiring a professional web content writer.
7. Incorporate supporting data.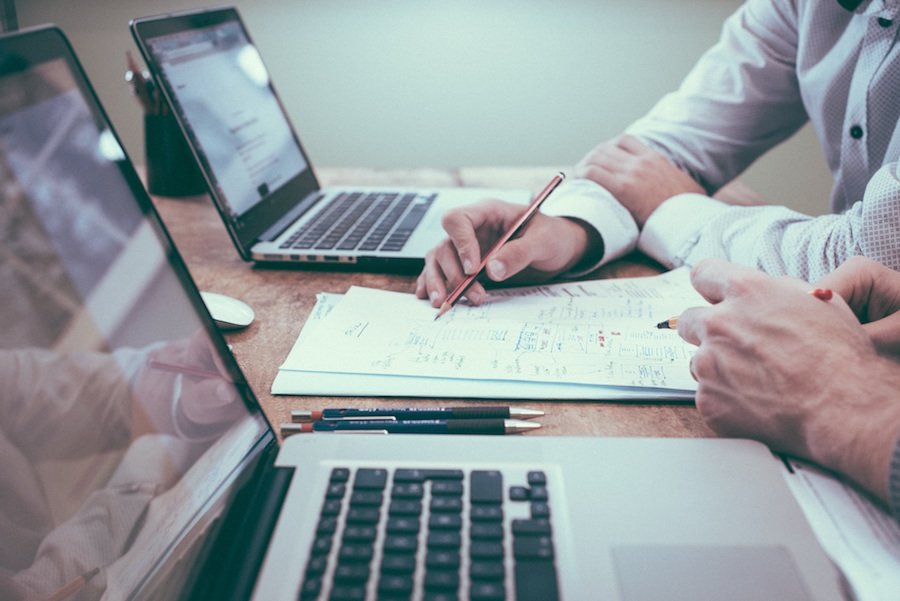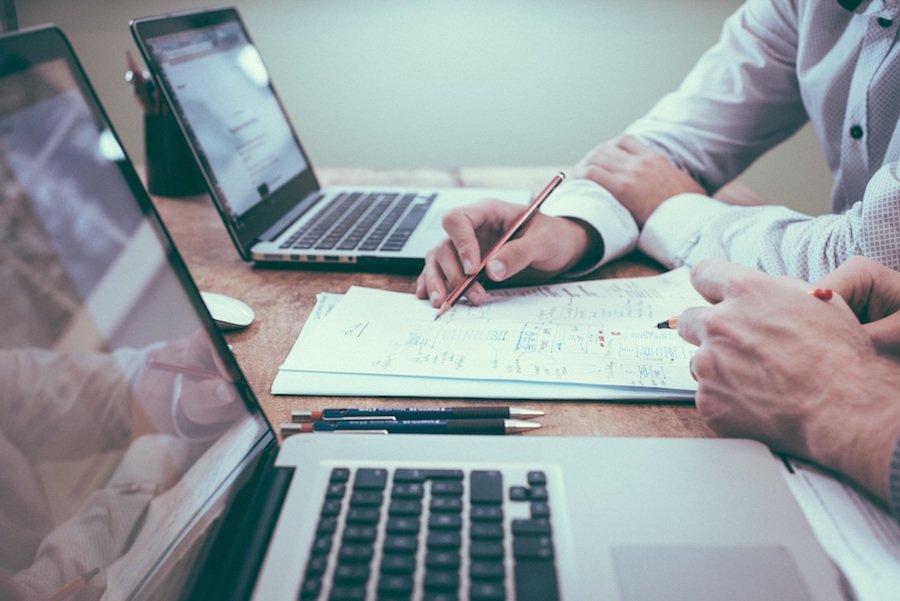 Once you've outlined and written the initial content, go back and incorporate supporting data (ex. statistics) to back up your article. It's easier to incorporate these pieces of information at this stage than to stop your momentum when you're fleshing out your initial content.
If you have no supporting data to incorporate, you can find a quote from an expert in the field to add in. If you personally know one or two, ask for a direct quote from them. Otherwise, search their content to find the quote, statement, or line that will work.
Alternatively, you can practice crowdsourcing. Look for several experts in your niche to share their thoughts about the topic in general or a specific part within your outline. Crowdsourcing will also be beneficial during the promotion stage of the content marketing as these experts will want to share your material.
Add real-life examples or true-to-life stories.
Inject real-life examples or true-to-life stories that will support your content. This is important because readers gravitate towards human experiences. If the article has "heart" or is humanized, it will easily trigger an emotional response from its readers.
When you add real-life examples to your content, the people or business you're highlighting can help you share your epic content with their own followers. This step is like hitting two birds with one stone – you get to awaken human response from your readers and get free marketing and publicity.
Deliver a noteworthy headline.
If your title can't capture the interest of your website visitors, then it won't matter how epic your material is. Readers rely on the content's title or headline to give them the gist of the article. If the headline is boring or uninspired, it's likely that the readers will just disregard your work.
One approach to making a noteworthy headline is to create several ones for a single article. Create 10 to 25 headlines for your epic content. The number of content titles you're mandated to create will inspire creativity. From there, choose the one that is remarkable. For sure, if you have 25 possible headlines, at least one of them will be noteworthy.
Also, create the content title once you've finished the actual content. You wouldn't know how awesome your article is until after it's written. And that's the best time to pick its headline.
Optimize for search engines and social media.
You can write the most epic content about the most popular topic in your niche, but if nobody reads it, then it's useless. First, make sure you optimize your content for search. This means using popular keywords or key phrases often used on popular pieces of content that rank various search engine results.
The best keywords for your topic must be used once in your headline and often throughout the article. The main keyword must also be present in subheadings and image ALT text. Secondary keywords are required, but limited. All the keywords and key phrases must be strategically scattered throughout the content and must be grammatically correct.
Another optimization you need to focus on is for various social media channels. Your epic content must be social-media-ready. Help your readers share your content by having social sharing buttons for popular social networks like Facebook, Twitter, Google+, and LinkedIn on your website.
Look for the best snippets throughout your article and turn them into clever updates for Facebook and Twitter since these two are the most used social media platforms today. Put tweetable updates throughout your content for instant and easy sharing.
Also, explore other social media sites like Pinterest, which is part of social media's top five most popular networks. Add a Pin It button next to the photos you'll use for your article.
8. Edit and proofread your work.
Once you've outlined, written, and optimized your content, leave your work. Have a quick snack or savor your coffee break. Chitchat with a colleague or friend. Watch an episode of your favorite TV series. Do other chores that won't require you to write or read. Take a break. And then go back to your work to edit and proofread it.
Making sure your content is grammatically spotless is important. It builds trust and credibility. If your content is riddled with grammar mistakes, it will look sloppy and misleading. And all your efforts researching about your topic will just be overlooked.
Read your content repeatedly. If it helps, read it out loud to spot obvious grammar mistakes. Don't rely on Microsoft Word alone to spot grammatical and spelling errors. You can use grammar software for advanced proofreading or hire an editor to do more thorough proofreading for you.
When you're done and satisfied with your edits, it's time to publish your work. Based on studies, the best day for social media sharing is Tuesday. Take this day into consideration when publishing your content.
9. Promote your epic work.

Your epic content will only get due recognition for its awesomeness once it's promoted and shared by others. It won't get recognition unless your website gets traffic. Thus, promotion is a must.
Remember the list of influencers you've asked to make a quote for your content? Contact these people to let them know you've finished and published your article. Ask them nicely to promote the article, but don't demand for them to do so. You can also ask for the help of the people or brands you've used as real-life examples.
If your content has no quote or true-to-life stories, you can directly message the influencers within your niche. Tell them that you've noticed they've shared posts about similar topics in the past and that they might enjoy sharing your well-researched content, too.
Apart from reaching out to others, make sure that you promote your epic content on your own through your email followers and social media channels. Don't just do it once. Over the course of several weeks, share your content multiple times in various networks. For emails, look at your email statistics to see which contact hasn't opened and read your email yet so that you can resend it.
10. Repurpose your epic content.
You can repurpose your content into other formats to reach a broader audience. If you've initially published a listicle, use the information on your content to make an infographic or a video. Put a link to the original piece in various places such as YouTube and SilideShare.
Creating shareworthy, epic content requires patience and determination to actually do the work. Practice is also important to familiarize yourself with the steps. Follow this guideline to create content worthy of your reader's time and sharing powers.