Last Updated on October 19, 2018
Mockup Scene Creator enables you to build the desk scene that suits your design. It's an effective way for any creative individual like you to display your work, making your desktop settings fully customizable.
This article summarizes why we highly recommend the Mockup Scene Creator. But before breaking down the program, let's emphasize what a mockup isn't. A mockup is NOT a wireframe or a prototype.
A wireframe is a low-fidelity blueprint displayed with gray boxes and placeholders for meticulous content. A basic framework of the design, a wireframe primarily acts as a placeholder for composition and layout. However, it still can be presented to the client for early reviews or feedback.
A prototype displays how the actual design works. Its function in the process is a lot more sophisticated as it helps improve functionality, uncovers varieties of interactions, and discloses any variance in the overall design and experience.
On the other hand, a mockup is normally a mid-to-high-fidelity illustration of the design's visual look. It concentrates on the visual appearance of the product, but also touches its fundamental features. The key role of a mockup is the visual design as this stage accentuates the product's color pallets, typography, and the setting made from its overall look.
What is Mockup Scene Creator's Primary Role?
The Mockup Scene Creator provides spectators with a solid idea of how the final product will look like, as well as the setup of the interactive components of the design such as switches and icons.
This mockup creator comes with an edge lower-fidelity wireframes and prototypes don't have. This advantage is the effortlessness for a client to see the product's overall design. With a well-made mockup using the Mockup Scene Creator, a client doesn't need to rely a whole lot on his imagination.
What Can Mockup Scene Creator Do for Your Design?
1. Right Screen Object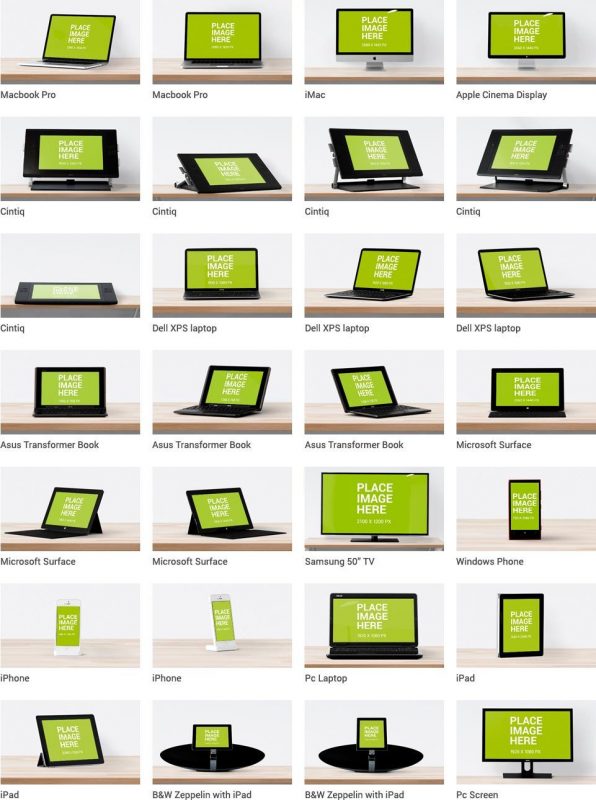 You've worked hard on your design, so it's just fair for you to get the chance to present it the right way. And by that, we mean using the right screen to showcase your work. The Mockup Scene Creator provides 29 Screen Objects you can choose from to display your design. Each screen uses Photoshop Smart Objects to make your mockup presentation a breeze. Below are some of the Screen Objects used by the program:
MacBook Pro
iMac
Apple Cinema Design
Cintiq
Dell XPS Laptop
Asus Transformer Book
Microsoft Surface
Samsung 50" TV
Windows Phone
iPhone
PC Laptop
iPad
B&W Zeppelin with iPad
PC Screen
2. Customizable Poster Frames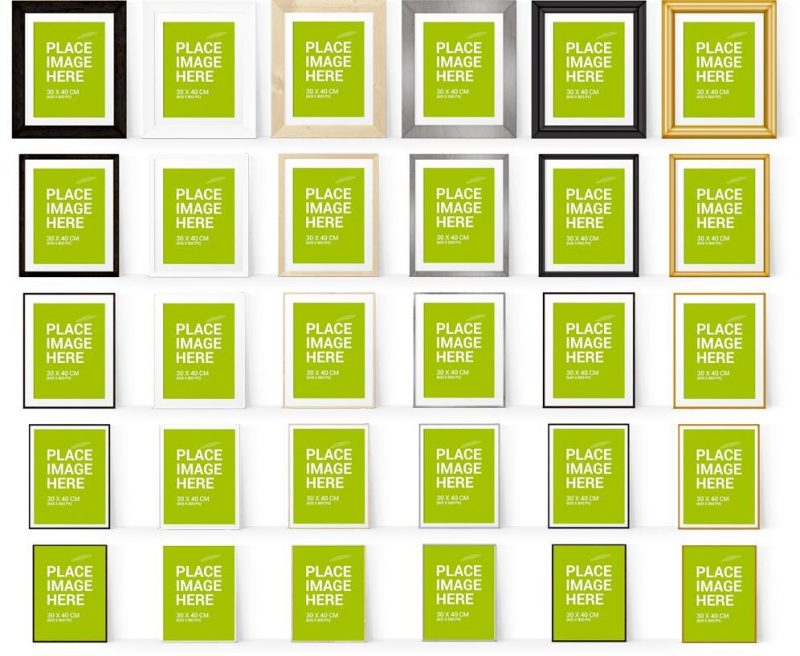 Your design is one of a kind, so it's imperative you pick the frame that complements it perfectly. The Mockup Scene Creator provides customizable poster frames where you can effortlessly modify both the frame surface and the white space. This means you have access to over 80 frames in total! Each frame features both standing and hanging shadows. If you prefer to use hanging threads, the Mockup Scene Creator also offers this option.
3. Movable Items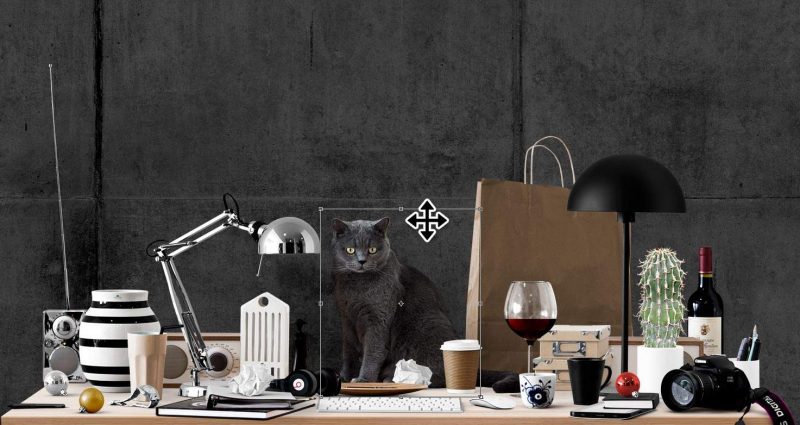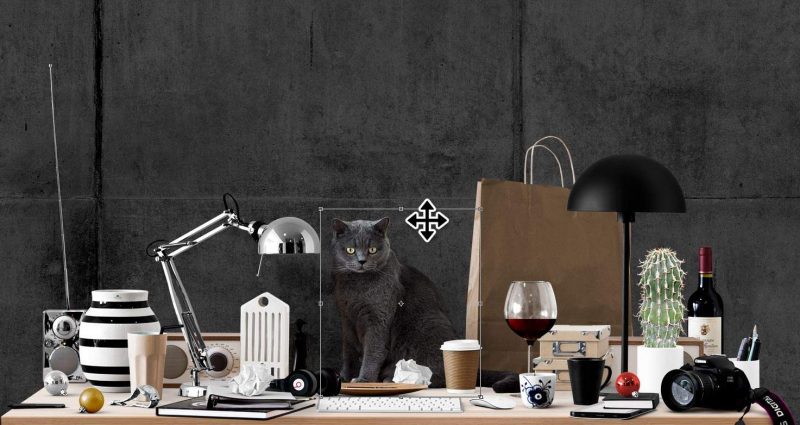 You can truly present your mockup design to the fullest if you can make it personal enough. The Mockup Scene Creator helps you with this with over 120 desk items to highlight your work. You can add a cat, a cup of Joe, a stack of books, a plate, a lampshade, a glass, a paper bag and so much more on your desk. The great thing about these items is that they're easily movable so you can put them wherever you feel they can fully highlight your design. You may also change the color of the items so they fit your art. 
Why Does the Mockup Scene Creator Matter for UX Design?
In some design stages, the mockup phase is sometimes cast aside, particularly if the client prefers the Lean UX rapid prototyping technique. However, if you have the resources, creating a mockup using the Mockup Scene Creator is the best way to look into visual design options before you have to work on the final design code. If you avoid making a mockup, you risk the visual quality of your work.
Using the Mockup Scene Creator is worth the effort because it provides:
An assessment – Mockups help uncover any contrasting visual components while it's still easy to modify them. Also, by investing in a full stage for visuals, you'll be able to completely flesh out ideas and pick out the best-suited choice.
A breather before creating the code – Cementing the point above, these important visual decisions are best clarified at this stage of the design process before the coding phase begins. Changes made at this stage are much easier to do than when the CSS or HTML code is already written.
More than anything, the Mockup Scene Creator is beneficial to online sellers, particularly those who use Etsy, as well as amateur designers who wish to improve their work.