Last Updated on January 20, 2022
With increasingly busy lives, it's easy for the odd appointment or event to slip through the cracks.  While this is sometimes unavoidable, it's certainly not without consequences, particularly for those within the hair and beauty industry. 
In London, a staggering 30% of women admitted that they regularly miss hair and beauty appointments and, most of the time, won't call the salon to cancel, leaving the salon with an empty chair.  No shows cost the hair and beauty industry a whopping £1.2 billion every year in the UK alone – losses which, in 2021, most can ill afford.
Show and tell
There are, of course, a number of reasons which may prevent somebody from attending an appointment and, the most common are: 
Illness – This is, of course, unfortunate but unavoidable and, in the age of COVID, salon owners certainly wouldn't want customers turning up if they're feeling unwell.
A change of plans – Yep, plans are back and a lot of people are suddenly finding themselves inundated with invitations – which means that plans can change in a heartbeat.
Taking advantage of a special offer elsewhere – All salons have competition, and it's commonplace for a customer to fail to show up for an appointment if they've been offered a can't-miss deal elsewhere. 
Simply forgetting about the appointment – Hey, it happens; as we juggle busy lives, appointments can often simply fall down between the cracks.
While these are all common reasons for not turning up without cancelling, there's also a new and important one – In a recent survey, one in three millennials said that they have failed to cancel an appointment due to the fact that the salon did not have a digital method of doing so.  In fact, these people also stated this as a reason for not booking with a particular salon in the first place.
Salon owners need to face facts and understand that we're now very much living in a digital age where people expect to be able to organize every aspect of their lives with just a few clicks or swipes.  This is evident in areas such as home shopping, food deliveries and booking tickets for the theater or a concert and, hair and beauty treatments are no different.  Salons who don't offer digital solutions such as appointment scheduling through an app run the risk of alienating a significant number of potential customers who simply won't use old school methods like picking up the phone to make an appointment.
Looking bad on paper
Unbelievably, 75% of UK salons are still using paper based methods for booking and managing appointments -a practice which is not only inefficient but is also losing salons money every week.  Added to this is the simple fact that, in the modern world, customers generally don't enjoy having to make a phone call to either book or cancel an appointment. 
As well as being just plain bad manners, no-shows can be devastating for salon owners. For every appointment missed, a salon loses out on customer revenue, staff wages and more – and, worryingly, a lot of salon owners simply accept this as collateral damage and a normal part of the business.  Not any more……
How salons can cut their losses
Digital scheduling software like Booksy can help prevent these losses in a number of ways: 
Hanging up the phone
As we've mentioned, people simply don't like having to use the phone unless absolutely necessary.  Booksy allows customers to schedule their own appointments 24/7 through a website and app.  Fast and convenient, the millennials that we spoke about (along with all other customers) can also amend and cancel their appointments through the app, without having the hassle of making a call and potentially being put on hold for ages.
Efficient management
As well as making and breaking appointments, Booksy's AI powered system can also offer more intelligent scheduling based on previous appointments.  For salon owners, this means that their business can be run with optimum efficiently – and optimum profits. 
Pay it forward
We began this article talking about revenue loss for salons – which is, of course, the biggest consequence of no-shows for business owners.  Losing money through no-shows is incredibly frustrating, particularly for small businesses, but, thankfully, Booksy has a way around this.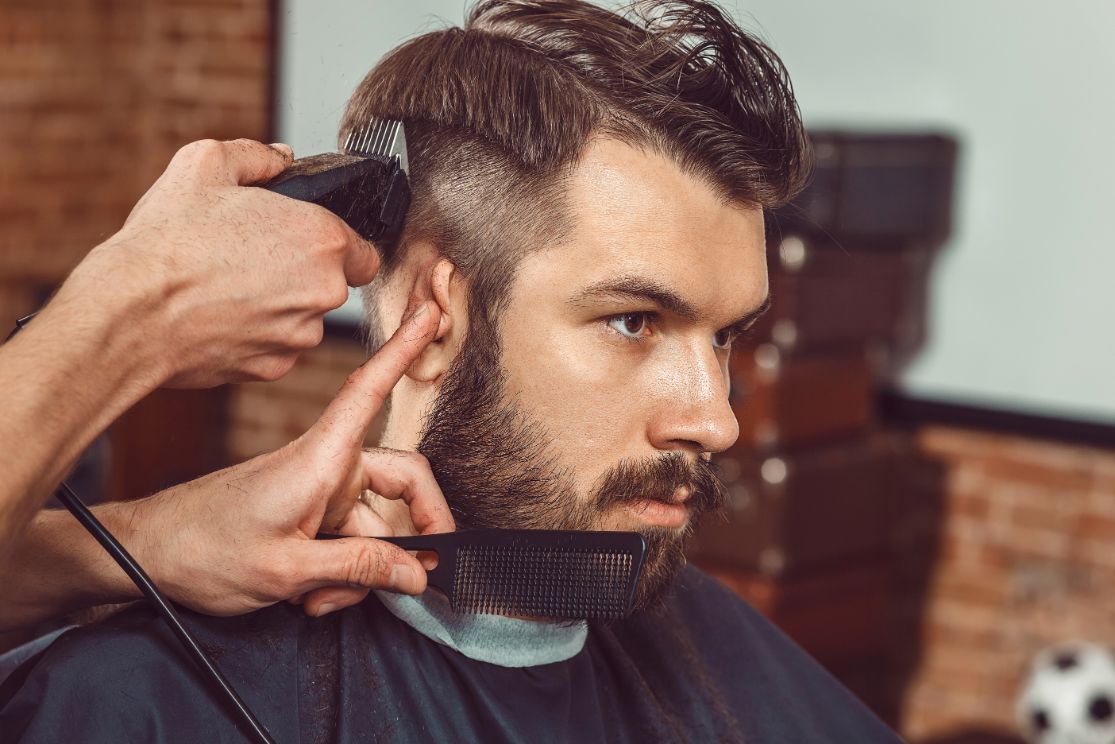 Amongst its other great features, Booksy allows salon owners to take pre-payment from customers for services and treatments through its app.  This means that owners can choose between either a deposit or full payment up front for every appointment and, this has a few benefits for the salon: 
Showing up

– Having paid for their treatment up front, customers are more likely to turn up to avoid losing their money.  Nobody likes to throw money away – particularly in a post-pandemic world and, the thought of wasting their hard earned cash will usually be enough to remind customers of their manners.  The more customers that show up, the more chances a salon has to showcase its talents and, so, getting those bums on seats is essential for a successful business.

Cancel culture

– If, for whatever reason, the customer decides not to attend the appointment, prepayment means that they are more likely to cancel the appointment as soon as possible in order to receive a refund. Add in the convenience of amending or cancelling an appointment through the Booksy app and salons can expect to see a huge improvement in the cancellation or rescheduling of appointments. 

Quids in

– In the event that a customer does decide to simply not show up for their appointment, the salon isn't out of pocket as they have already taken payment or part payment for the appointment.  While a salon owner might, in the interests of customer service, choose to negotiate with the customer in terms of offering an alternative appointment, this is a really good safety net for businesses who are losing revenue through no-shows. 
Manage more, stress less
As well as money saving features such as prepayment, Booksy's bag of tricks includes lots of other handy features to allow salon owners to run their businesses more efficiently.  These include: 
Inventory and ordering features

– salon owners are able to easily keep on top of their inventory and ordering to make sure that they never run out of the stuff that they need to keep serving their customers and to move their business forward.

Customer alerts and reminders

– Earlier in this article, we mentioned that a common reason for no-shows is customers simply forgetting that they have booked an appointment.  This important Booksy feature automatically sends handy reminders to customers to help minimize this problem and therefore reduces no-shows.  Additionally,

Booksy can ping customers when it's time for their appointment to begin

– which means that they can wait in the car or the coffee shop until their stylist or beautician is ready for them.  This can help salon owners to better manage appointments as well as improving distancing on the premises by doing away with waiting areas. 

Marketing

– In 2021, salon owners need to be working smarter, not harder and, what better way to do this than to attract a steady stream of new customers while managing those pesky no-shows?  Booksy has some great marketing tools which can help salon owners to stay in touch with their existing customers with news and special offers as well as spreading their net wider to find new ones.  Marketing is often a problem for small business owners due to there simply not being enough hours in the day and, this great Booksy feature offers the perfect solution. 

Product placement

– Savvy salon owners are catching on to the fact that selling hair and beauty products can provide much needed income in 2021.  While this is always a good idea, many are mindful of the fact that having multiple customers handling products from a shelf all day isn't especially a great idea in the age of COVID-19.  Help is at hand with Booksy's sales feature which allows owners to upsell their products through the site and app for products to either be collected in-store or sent to the customer by post. 
Conclusion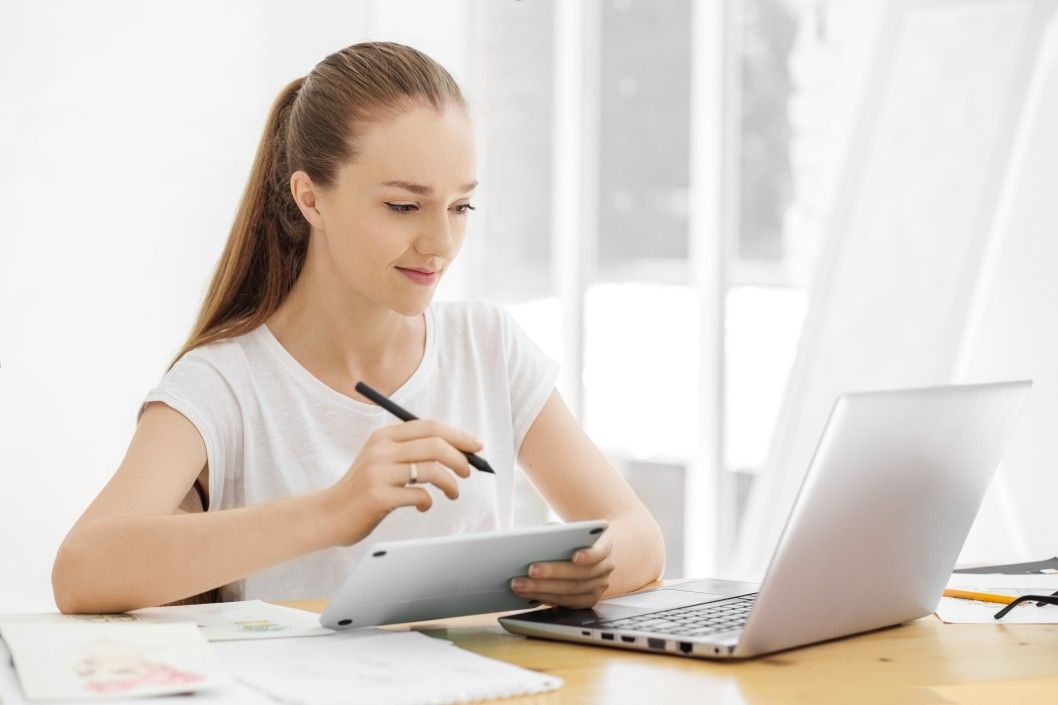 As we finally move into a post-pandemic world, and people once again hit the high streets and all their favorite shops, bars and salons, competition is likely to once more ramp up to fierce levels.  Because of this, salon owners need to be taking advantage of every single tool available to them – including pre-payment – in order to prevent losses and stay ahead of the competition. 
In many cases, a no-show isn't just revenue lost from one appointment, it's a customer lost to the competition and, so, salons need to be getting onboard with marketing and analytic tools like Booksy in order to keep on top of this.
Booky's suite of features allows for effortless management of salons and increased ROI – which is good news for all small businesses as we emerge into the new normal.