Last Updated on October 8, 2018
While it's a given that the majority of us would be spending a huge chunk of our lives working, that doesn't mean it has to be the same day in and day out. If you can re-invent your routine, you can do the same for whatever space you call your office.
Several studies have shown how one's environment has a direct impact on productivity. If so, then perhaps a little DIY would go a long way. After all, you'd want to be happy in the place you spend a lot of time in.
Here are a few tips and tricks on how to decorate your office for improved efficiency.
1. Invest in solid pieces, especially for storage.
Even if it's just at the corner of your living room, make your home office look professional by investing in tough pieces. Things like a hardy desk or a minimalist filing cabinet can work wonders.
You can even get creative by fixing up old furniture. For example: an old oak door can be turned into a desk by simply attaching legs and adding a fresh coat of paint. An antique dresser could be your next storage unit for books, papers, and binders. Use pallet boxes as a coffee table or small couch to relax in.
Whether you choose to buy or make furniture for your home office, ensure that it will last years and serve you well.
2. Go for ergonomic when choosing gadgets and other necessities.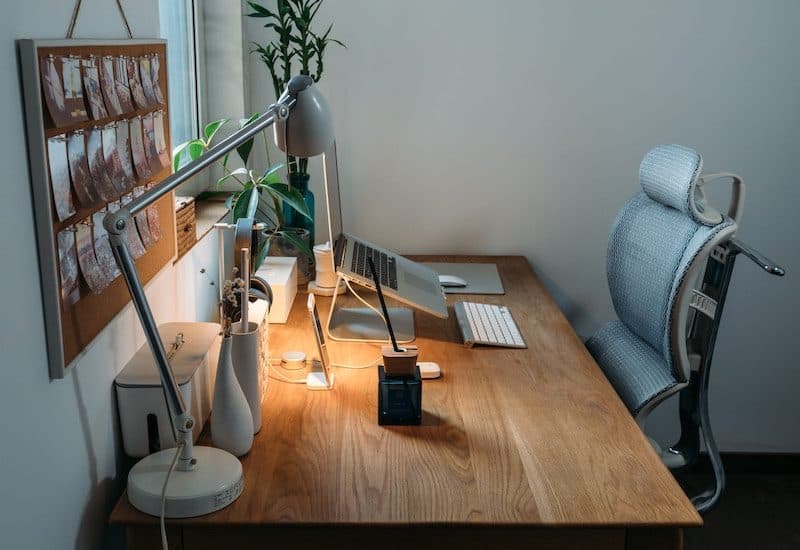 Remember: you're going to be in your office for long hours. That can take its toll on your back, fingers, and legs. So make sure you're comfy! Learn more about affordable ergonomic keyboards, computer chairs, or even a standing desk and test them for yourself. Choose what works for you.
Also, it wouldn't hurt to keep things like USB ports, chargers, printers, and notepads within reach. That way, they're always there when you need them. If you've chosen and placed a good storage system, then it should all flow like clockwork.
3. Don't ignore those walls.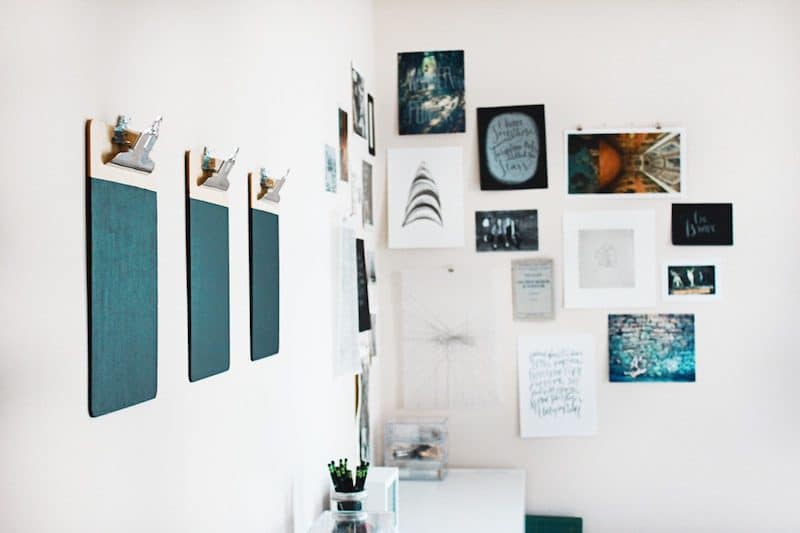 Your walls are more than just a blank space for clocks or motivational posters. If it's a home office, then you definitely have free reign. For those working with a team, make them a part of that empty canvas. Aside from painting it a bold color, why not try something new – like printed photo wallpapers or a dream board?
Photo wallpaper is highly customizable. Plus, there are companies that let you do the process yourself right from your computer: simply upload your motif, choose the size, and they'll take care of the rest.
For those who want a vision or dream wall, this is the perfect opportunity to show employees that their dreams matter. Ask them what they want to achieve – their own house, a car, a vacation – then have them draw or paint it on the walls. It's creative, fun, and gets people motivated when they see it everyday!
4. Let the light in.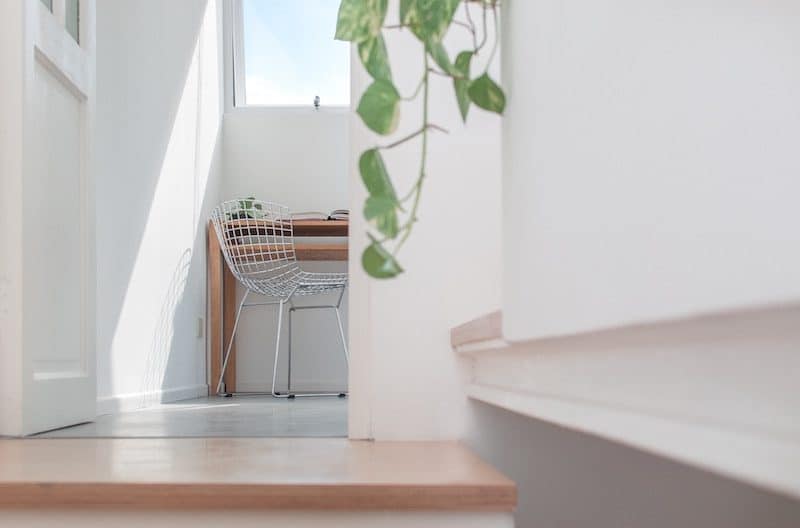 While free coffee and nap pods are cool, nothing beats natural light to quickly – and inexpensively – brighten up any room. In fact, a recent survey suggested that a large percentage of employees prefer natural light.
Keep this little tip in mind whether you're redesigning an existing home office, or you're about to have one constructed. Consider the benefits that natural light can bring to you during those long, arduous hours of work (i.e. relief from eyestrain, boost from drowsiness, etc.). If you can have your desk face a window overlooking the garden, even better.
But what if it's a cloudy day? Don't worry: a desk lamp should keep up the spirits when the sun decides to hide. Also, a good lamp will give you ample light whenever you need to burn the midnight oil.
5. Don't forget to let your personality shine.
A productive office space isn't just clean and functional – it also contains little elements that represent the people and the business. Aside from the official company logo, try accentuating with potted plants, colourful office supplies, or art pieces.
It doesn't need to be expensive. If you like traveling, one or two souvenirs from a recent trip would make a great conversation starter. If you're a planner, a DIY chalkboard is not only practical, it's also a nifty addition to any drab office.
A small space doesn't have to suffer. Succulents come in all shapes and sizes. They're low maintenance, but still provide a little greenery for any room. Minimalist pieces like a huge copper watch, or stylish bookends also make quaint additions.
Now that you have the basics on how to decorate your office, it's time to get started. There's no right or wrong here. As long as you keep it clean (a cluttered office is no fun space to work in), that little nook will soon be a wonderful space you'll want to be busy in.