Last Updated on January 24, 2023
Magazines have been a part of our culture for centuries. In fact, the first entertainment magazine was published in 1672, and they've been popular ever since. As you already know, these publications have come a long way in the last several hundred years. Now, they're undergoing even more changes.
While a few years ago you might have snagged a magazine from the checkout line at the grocery store, things are different now. Readers are looking to their smartphones to get that same magazine content, and that's why so many magazines are undergoing a digital transformation.
From online publications to news sites, more and more people and brands are creating magazine websites to promote their own content and attract writers and readers alike.
Whether you're a blogger who wants to take a more editorial focus or a traditional magazine hoping to evolve into the digital space, you need to know how to design a gorgeous magazine website.
In this guide, we'll explore the importance of both function and style when creating a virtual design for your magazine.
Know Your Audience
First of all, you need to know who you're talking to. While knowing trends and design elements are always important, you won't get very far if you don't know your audience. This is something that's especially important when it comes to magazine websites.
Magazines always have an audience in mind. You can see how these magazines use design elements in their print editions to attract their audience, and the same is true online as well. For example, take a look at the Seventeen Magazine website.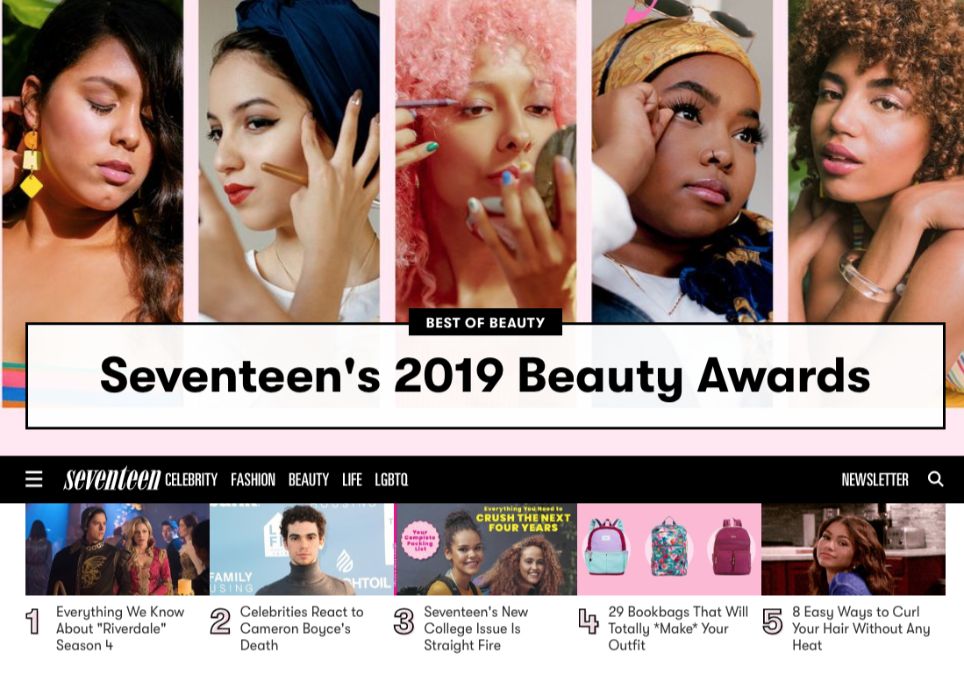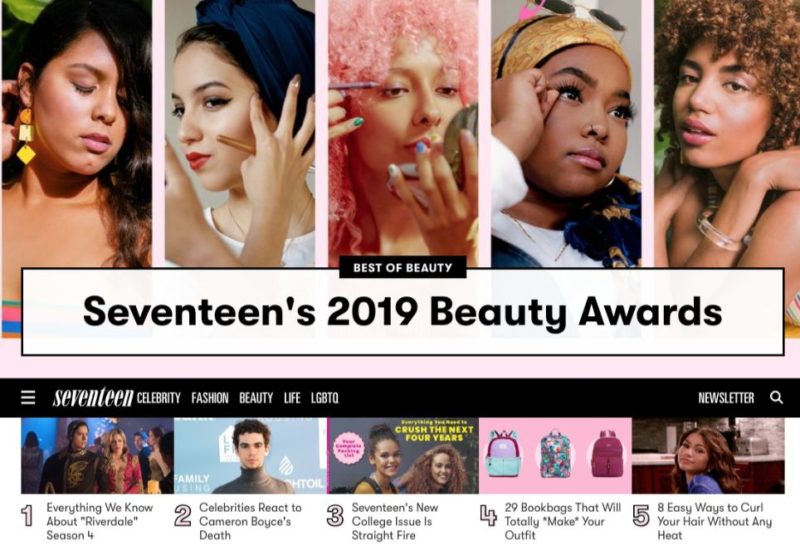 It's flashy, brightly colored, and features gossip posts front and center. It's clear they know who they're speaking to with their design choices.
On the other hand, Parents Magazine is a lot more focused on families and soon-to-be parents. The colors are more subdued, the font is easier to read, and there's information about family life on the homepage. The differences are obvious between the two.
Again, this goes to show the importance of understanding your audience. What type of design would speak to your ideal reader? What colors drive their interest? What topics would they look for online? These are the questions that will drive the design process.
Choose an Editorial Theme
The best way to design a website fit for a magazine is to choose a theme specifically created for editorial content. Most online publishers choose WordPress as their content management platform since it's so easy to use. WordPress features a wide variety of magazine themes to choose from at all price points.
These types of themes are designed specifically for magazines and news sites. They usually include a homepage that directs users to the newest, most popular content.
Unlike a traditional blog, it's easy to see multiple articles at once, and there are more categories to keep the page organized.
Before you download just any theme, however, consider these things:
Site speed – First, make sure your theme is fast to load. It's easy to get tempted by feature-rich themes that seem to do it all, but you don't want it to slow down your website.
Mobile-friendly – Another thing to look for is whether it works properly on all screen sizes. Almost 60% of all internet access is done through smartphones nowadays. You need to make sure your magazine website is easy to read no matter the screen size.
Readability – Is the content legible? This includes things like font, text size, white space, and how any text is broken up.
Navigation – Is it easy for users to browse the website? With a magazine website, you need to make sure your readers can quickly find what they're looking for.
Create a Visual Hierarchy
Though we usually only think about magazine websites in terms of written content, visuals are more important than ever. Magazines have relied on visuals for decades, and the same needs to be true for your website as well.
Using large images to attract attention to your content is a great way to draw users in. If you're not able to source your own images, there's a wide range of free stock websites like Unsplash and Pexels that make including images a breeze.
However, when you include images, make sure they're optimized for the web. Beware of large file sizes that can slow down your website.
From there, make sure you're paying attention to what's known as a "visual hierarchy." This is the concept that humans are attracted to visuals, and we look at the largest thing on the page first.
For example, if you have a large featured image followed by a tiny headline, that headline might get lost. You want to guide users to exactly the right place, so keep the visual hierarchy in mind when designing pages and posts.
Remember the User Journey
Finally, the best way to make sure your magazine design is a success is to keep the user's journey in mind. The user's journey includes all of the steps readers take while interacting with your website. It starts as soon as they stumble upon your magazine and it ends when they click away.
Of course, the goal is always to keep users on your website for as long as possible. This will help you increase revenue whether it's through converting users into customers or encouraging ad impressions.
How do you design your website for the customer journey? You need to make sure you're keeping your users focused on your content. Here are some ideas for how to keep users engaged:
Sidebar – Use your sidebar to promote popular or new content. Readers often look here for an idea of what to read next, so make sure it's eye-catching.
Headlines – Your headlines are the only chance you have to capture the readers' attention. Don't underestimate just how powerful they can be!
Email signups – Sometimes the next step in the customer journey is to simply join an email list. Including email signup links in your posts is a great way to keep users coming back again and again.
Calls to action – Encourage your users to take action on every page. Remember every post and page can be a way to direct your readers through the user journey, so make sure you let them know what you want them to do next.
Action-packed homepage – Your homepage is often the first introduction to your content. Successful magazines all have action-packed websites with a lot of reading suggestions from different categories.
Promote Your Gorgeous Magazine Website
Now that you know everything you need to create a stunning magazine website, it's time to get started. There are a lot of small things that separate good design from bad design, so use these tips to your advantage to get ahead of the competition.
Whether you're taking your magazine online for the first time or updating your current webpage, you need to find the right balance between function and design.
Luckily, you don't need to break the bank to do so. As long as you're focused on the user experience and driving your readers through the users' journey, you're ready to succeed.