Last Updated on January 24, 2023
A checkout page is a webpage specifically used by online businesses. This is where shoppers are redirected during the checkout process. If you have bought something online before, then you're already familiar with how a checkout page works. Online buyers purchasing a product or service go through a series of pages systematically arranged until the transaction is completed. If you're part of the e-commerce industry, having a user-friendly checkout page is a must.
Did you know that 70% of all online shopping carts are abandoned before reaching the final transaction page? If a checkout page loads two seconds slower than usual, the load time propels the shopping cart desertion to 87%. These numbers show just how important it is for your online business to have an effective checkout page.
Even if the customer is already halfway through the checkout process, until he completes the transaction, nothing will happen. There are several factors that can deter shoppers from completing a purchase. Maximizing the checkout page to streamline the consumer buying experience is a fundamental goal of every online store.
Good thing, there are a lot of smart checkout software available to help you create a great checkout page. One of the leading designs in the market is GoMage Light Checkout: Magento One Page Checkout. This one step checkout provides smart and straightforward customer checkout solutions.
For many entrepreneurs online, the abandonment of shopping carts during the checkout flow is an unpleasant e-commerce fact. But it doesn't have to be like this. The truth is, it's possible to boost the conversion rates on your checkout page. You can do this by providing a perfectly designed page where consumers can create a well-thought of, well-informed buying decision.
Below are ways on how you can make your checkout page the best in the business.
Layout, Style, and Design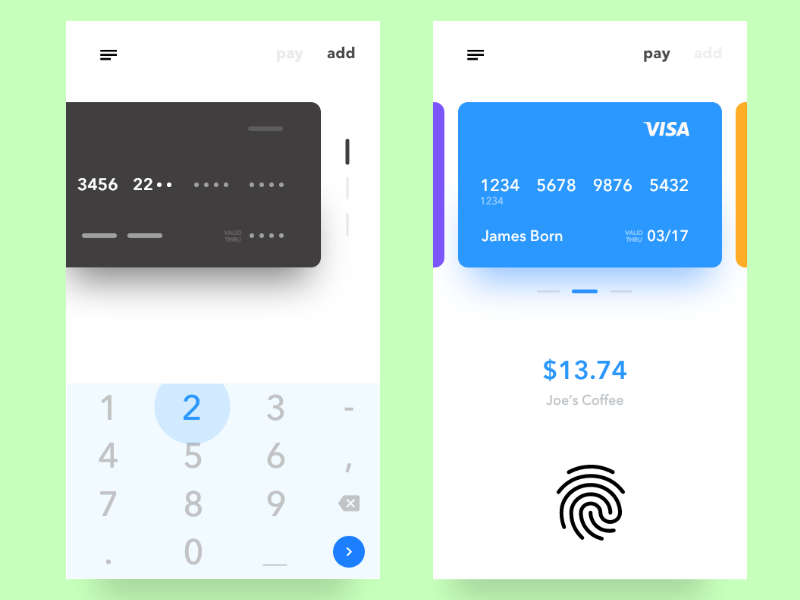 This is the initial stage where the buyer's decision is made. Smartly designed shopping cart layouts will be a huge factor in this phase.
Present consumers with a visual checkout flow.
It's great if you can offer a one page checkout. Otherwise, try to offer a flow that requires only a few steps. Conversion studies show that checkouts with fewer steps get higher conversion rates. If you need multiple pages, put up a progression visual sign.
Put checkout buttons on the top and bottom parts of each page.
The less time consumers spend searching for the buttons, the quicker they'll get their shopping done.
Add security seals.
Let consumers know it's safe to shop on your website. The seals are proof that your site is a reliable place to do business.
Add credit card logos.
Nothing is more frustrating to a buyer than finishing the checkout flow only to find out your business doesn't accept payments from their card providers. To avoid this infuriating situation, put the credit card logos where consumers can easily see them.
Provide consumers with the option to continue shopping (if they want to) directly from the checkout page.
This makes it easy for consumers who forgot something to go back to the merchandise page(s) without losing their cart details. Make sure to differentiate the colors of the 'checkout' and the 'continue shopping' buttons. Also, add ample space in between.
Give shoppers the chance to register an account after checking out.
Another source of frustration for consumers is the "Create an Account" popup that they need to complete first before finalizing the order. Based on e-commerce surveys, shoppers will gladly provide their contact details to keep track of their purchase after completing the order. They prefer this method over stopping in the middle of the process to create an account.
Make it possible for consumers to email or print their shopping cart details.
Some buyers shop for someone else, and they need the person to sign off on the transaction. Others rely on a physical copy of the list of what they've bought. Either way, provide the necessary tools to make their shopping experience as easy as possible.
Allow consumers to save their shopping cart or add to their shopping wish list.
Many shoppers use e-commerce carts as a wish list for anything they want to buy in the future. You can make this process more convenient by giving them the option to save their cart or add items to their wish list for the next time they shop online.
Use an email follow-up strategy instead of an exit popup.
Quite often, anti-virus apps stop popups. This prevents you from asking site visitors why they abandoned their shopping cart. As an alternative, use email to follow-up. Make opening and reading your mail worth their while by providing a discount code if they complete their purchase.
Make important links conveniently accessible.
These include links for terms and conditions, privacy options, shipping, specs, return policy and the FAQ. You can also test a live chat option should a customer make any pre-sales inquiry.
Present consumers a review portion before the final approval of details.
Give shoppers the last chance to ensure they ordered and typed in everything correctly before finalizing the transaction.
Product Detail Optimization
Once you have a streamlined and seamless checkout page design and layout, the next stage is to focus on product details.
Add a product overview.
Knowing the name and contact details of the buyer may be enough for you. However, your customer often needs a summary of what they've ordered. The overview lists the size, color, specs, quantity, and price (among others) of the item. The summary helps them make sure they've made the correct decision for whatever they need the product or service for.
Highlight in detail the shipping options on the checkout page.
As early in the checkout flow as possible, let consumers know the shipping options you use.
Let shoppers update the item's quantity or remove items from the shopping cart throughout the checkout flow. Again, the more instances consumers have to click the back button to update their shopping, the higher the possibility they'll just quit and abandon their shopping cart altogether.
Suggest related items before the final checkout.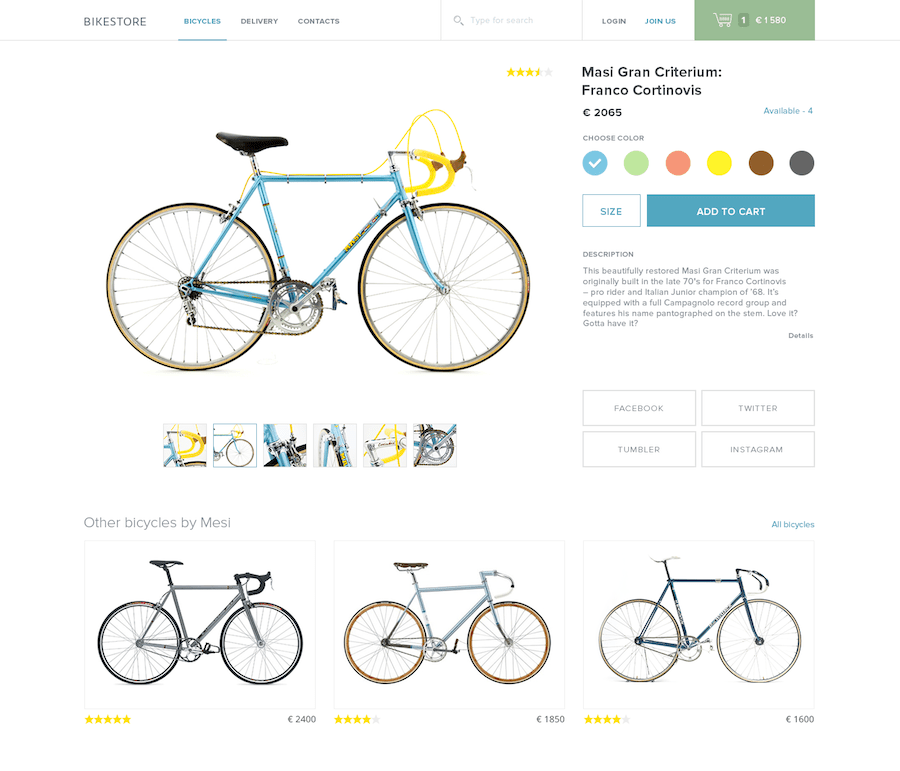 Bicycle product page by Vitaly Medvedev
This is a good marketing strategy to help buyers make sure they have everything they need to buy. For example, if a shopper bought an electronic device, a related item you can suggest is a battery pack.
Provide contact details.
Let shoppers know they can send you an email or phone you for any questions. For buyers who do not use the live chat function, contact details can avert an abandoned cart scenario.
Highlight the final cost before checkout.
The final cost must include additional fees for tax, shipping, etc. This is important to prevent transactions from being dropped due to a customer's idea of presumed price increase.
Confirm that the product or service is in stock or available.
A surefire way to annoy a shopper is to let him get up to the order page just to find out the product is out of stock or the service is no longer available. For a backorder item, allow the buyers to provide their email address for notification once the merchandise is back in stock.
Add gift wrapping choices or personal message options.
This strategy is especially invaluable on special occasions and holiday seasons. Anything that adds a "personal touch" while helping shoppers save time is highly valued.
Display the relevant item's promo code.
Keep buyers on your website longer by showing a product's promo code directly on the checkout page. Make sure to provide a field to type in the code.
Feature product ratings.
Ratings and testimonials from previous buyers can instantly boost any product or service. Shoppers rely on feedback and reviews to decide if they'll buy something online or not.
Shipping, Delivery, and Payment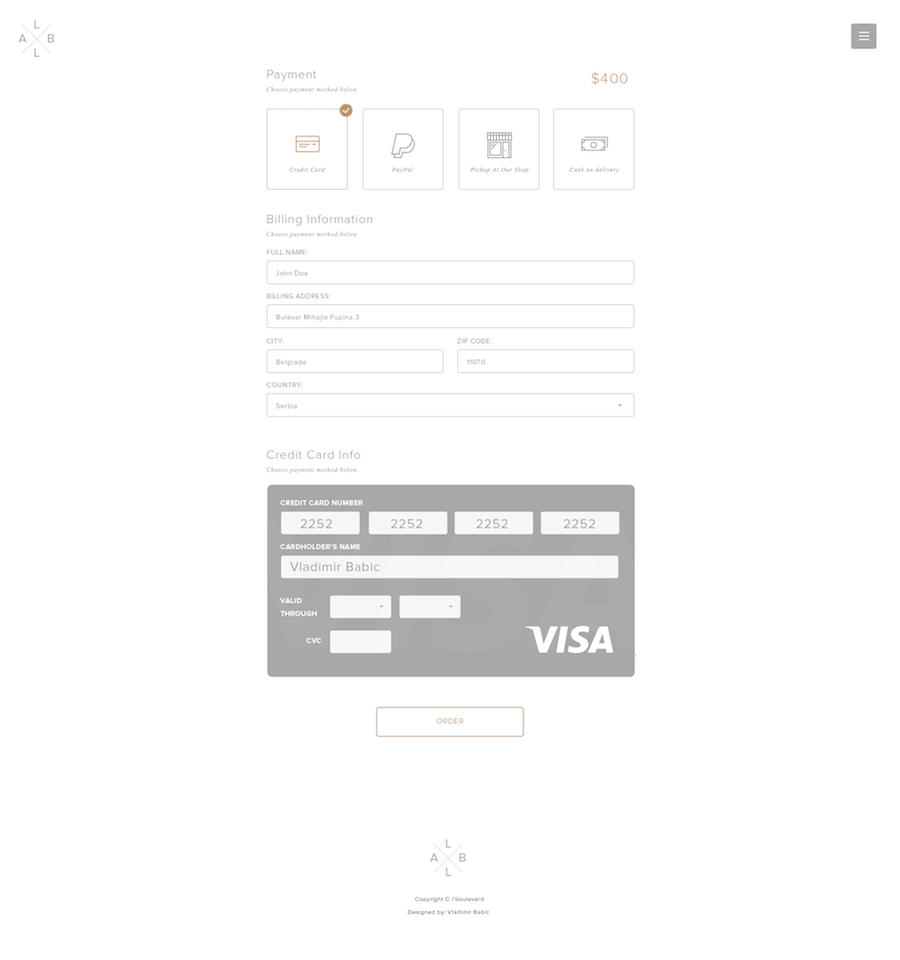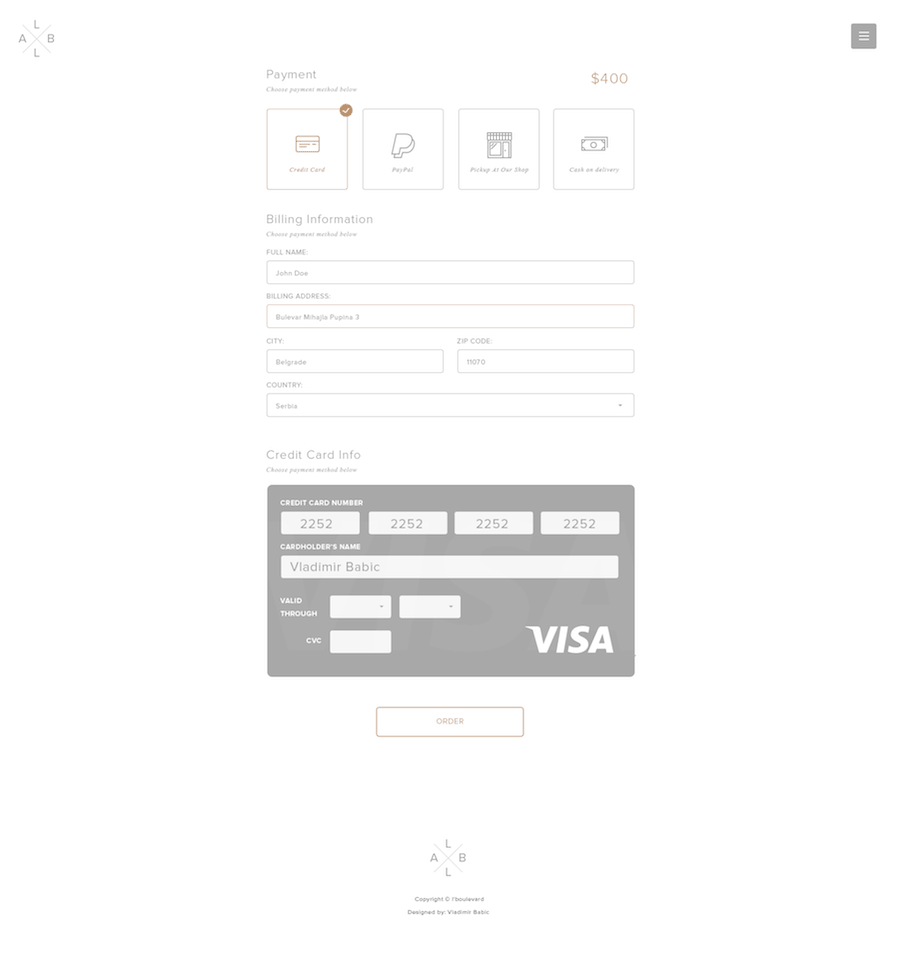 Checkout Page by Vladimir Babic
This is the stage where the majority of shopping carts are left behind. Most consumers abandon their carts at this point because of failure to add fees (shipping, tax, etc.) into the total cost of the order.
Offer free shipping.
Again and again, consumers claim this is one of the biggest factors that compels them to complete the order. Not every online business can reasonably afford to offer free shipping all the time. However, you can offer this freebie when a buyer reaches a specific amount (total cost). If you offer free shipping, put in a progress bar as the shoppers add items to their shopping cart to display if they're already qualified for the giveaway.
Offer a variety of delivery service and payment options.
Allow shoppers to choose their preferred delivery timeframe. Apart from the standard credit card payments, convert potential customers to real ones by offering online payment solutions such as PayPal.
Provide an estimated shipping date.
In return for their address, along with their chosen delivery service, provide an estimated shipping timeframe – from the day the item is shipped to its arrival date – so they know when to expect their order.
Provide an "offer confirmation."
Once the checkout transaction is completed, present an order confirmation. This overview must include the following:
The ordered item(s)
The number of ordered item(s)
Chosen shipping option
Chosen payment option
Estimated delivery date
Order tracking options
Also, make sure to provide information about:
Procedure for canceled items
Procedure for returned items
What to expect next (ex. order confirmation and/or status of order via email or SMS)
Special Offers, Freebies, and Rewards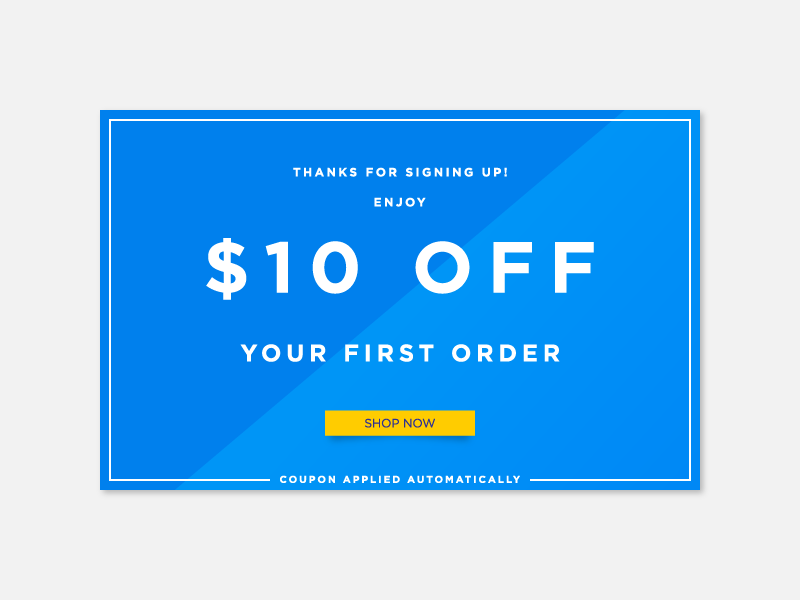 Sign-up Reward Email by Raquib Ahmed
Everyone likes receiving freebies. Research shows that special offers or rewards at the end of the payment transaction boost shopping cart conversions on future purchases.
Offer a reward system.
In exchange for testimonials, ratings, or purchases, award buyers with redeemable points. These points can be exchanged for coupons or samples on their next transaction.
Offer discounts or freebies in exchange for reviews or feedback.
Motivate shoppers to leave a review about the product in return for a freebie or a discount on a future transaction.
Hand out complementary samples for every order.
Depending on the product or service you sell, giving complementary samples is a key factor in gaining repeat orders. This strategy works effectively when bundling (ex. a complementary luggage tag for every purchase of a travel kit).
Offer gift cards as an upsell.
Although this approach works extremely well during the Christmas season, there no reason to limit its use. Offer a discount price to a specific item if the shopper buys a gift. This is goldmine especially if they are digital cards.
If upselling is impossible, try down selling. Downsell a "lite" version of a product. Offer a shorter subscription timeframe to give shoppers a taste of the upsell for a cheaper price.
Let customers choose their alert options.
Many buyers become repeat shoppers if you let them create alert options about your product or service. For example, they may ask to be alerted when there's a new arrival of what you're selling. Let them decide how and when they want to be notified.
A reliable customer service and reasonable return policy help in ensuring you have the best checkout page for your business. Numerous marketing studies have shown that consumers who get excellent customer service turn into loyal clients. Also, the longer the return policy is, the less the possibility of refund demands.
A lot of e-commerce traders disregard the importance of checkout pages. Most assume that when customers get to the checkout page, they'll complete the transaction all the time. The reality is, this isn't always true. In fact, you must think about the checkout page as a final hurdle, and not the finish line.
Make time to test out different designs and layouts to come up with the best checkout page suitable for your brand.
Keep the page easy to navigate and understand.
Avoid unnecessary sections or pages that may confuse shoppers.
Make sure that each page loads fast. This means limited (to none) photos and videos.
Do a test drive to see what needs to be changed, refined or removed.
To give you ideas on how to design a great checkout page, here are some of the best-designed checkout pages available.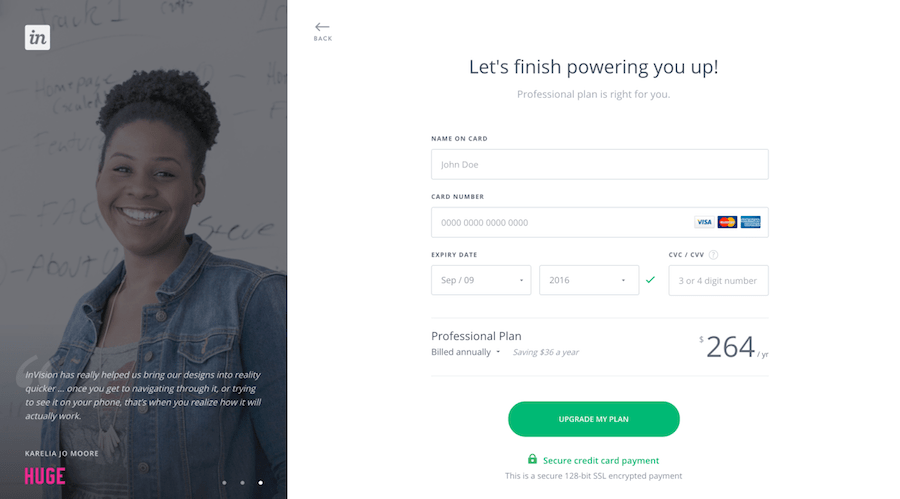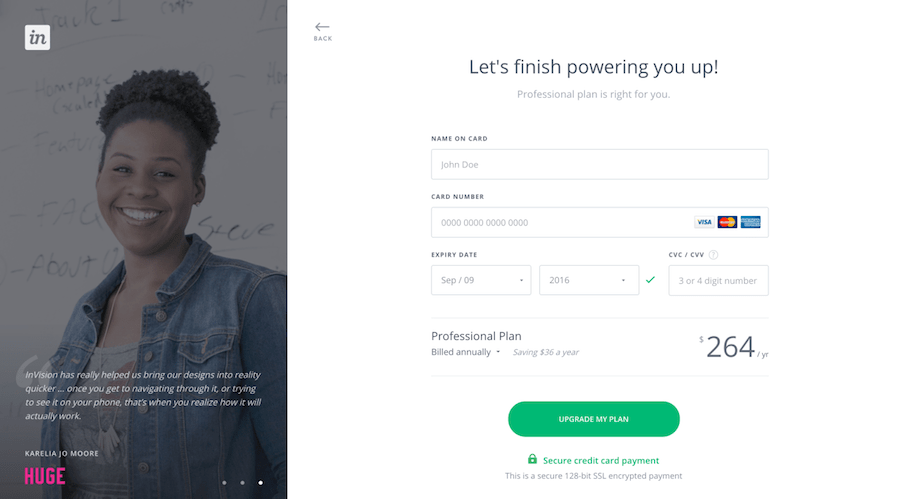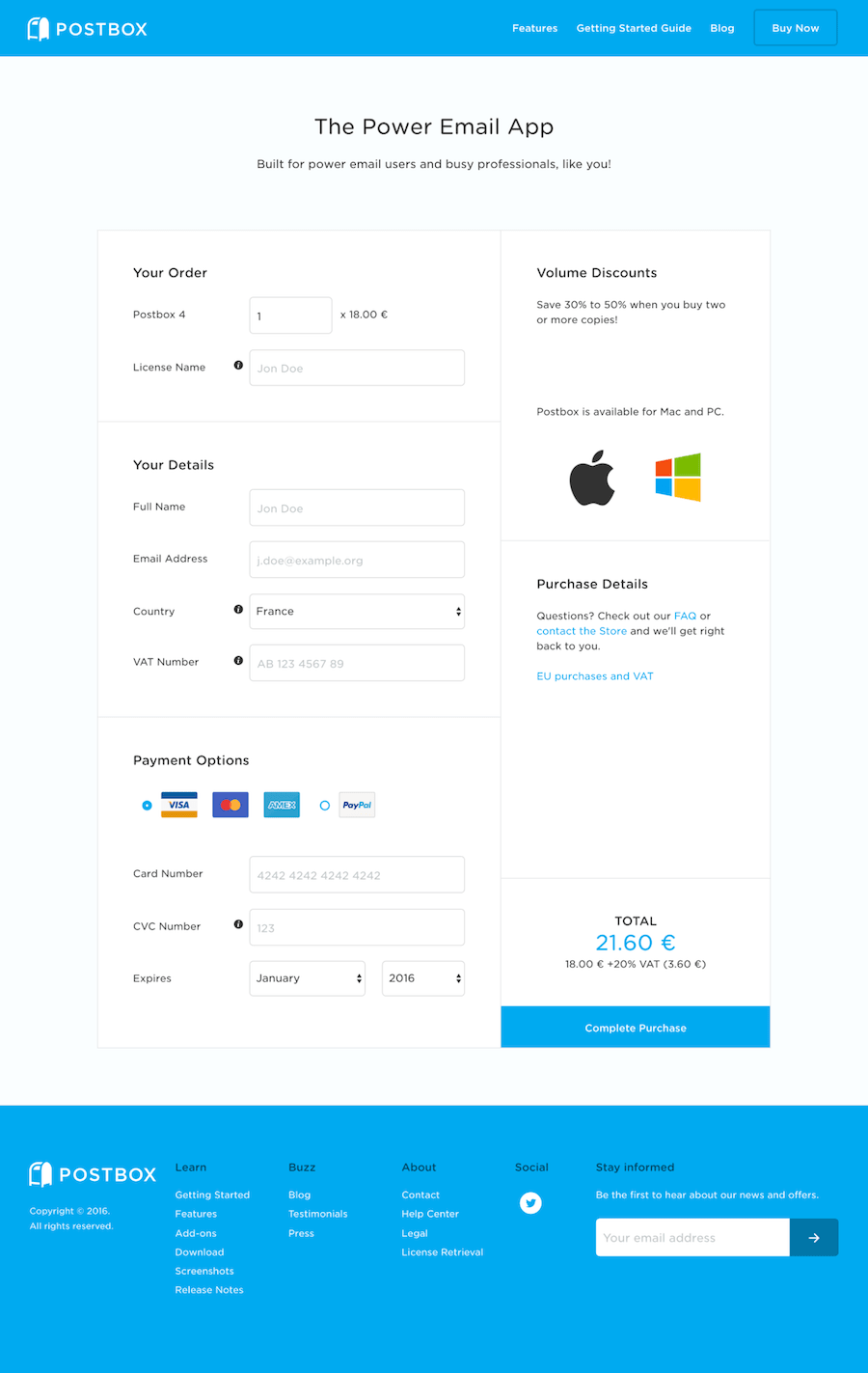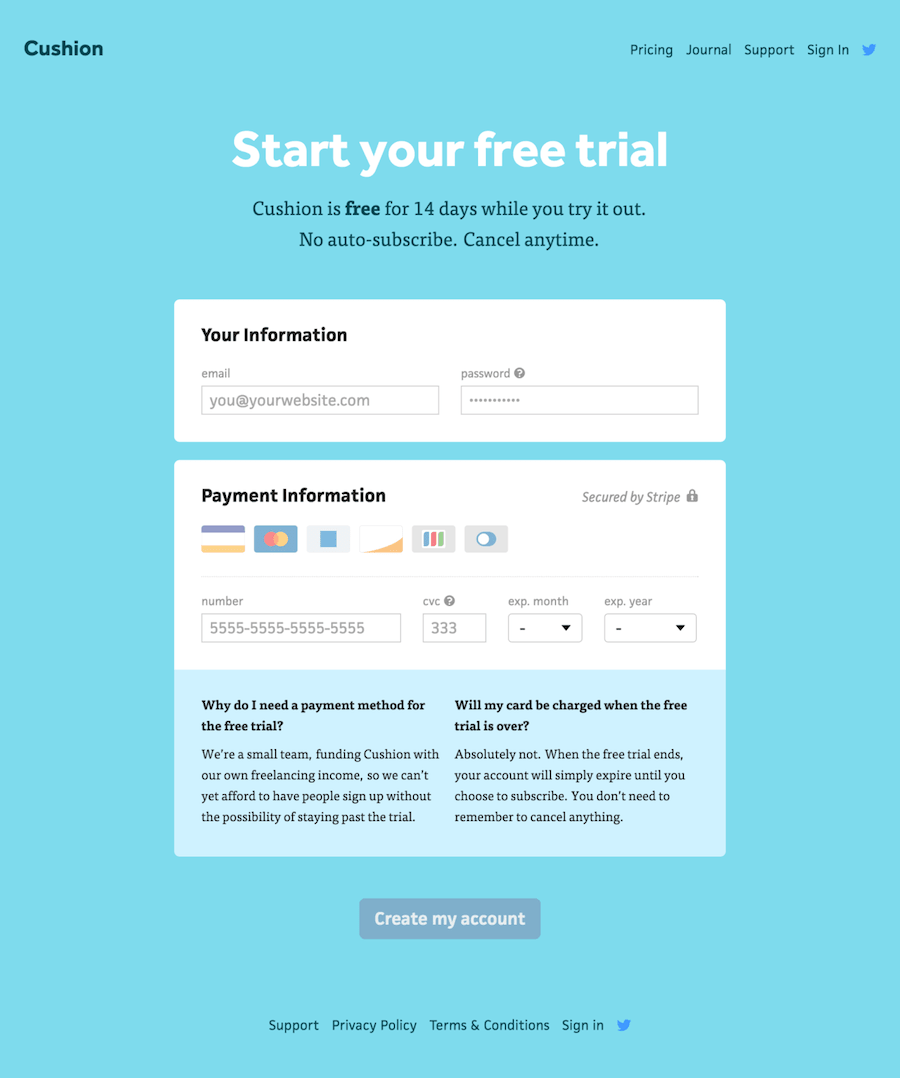 UI8