Last Updated on March 3, 2023
Want more links for your website? Well, so do millions of bloggers out there.
And with Google imposing heavy penalties on those who try to game the system, getting those links have become a test of skill and patience.
One of the most underrated white hat link building techniques is to reclaim links from websites that have already mentioned you.
In this article, you'll learn how to find unlinked brand mentions and convince website owners to give you the link juice you deserve.
Use tools to collect prospects
First, you need to find those prospects. While it's possible to do the search manually via Google search, you can get faster results with the right tools.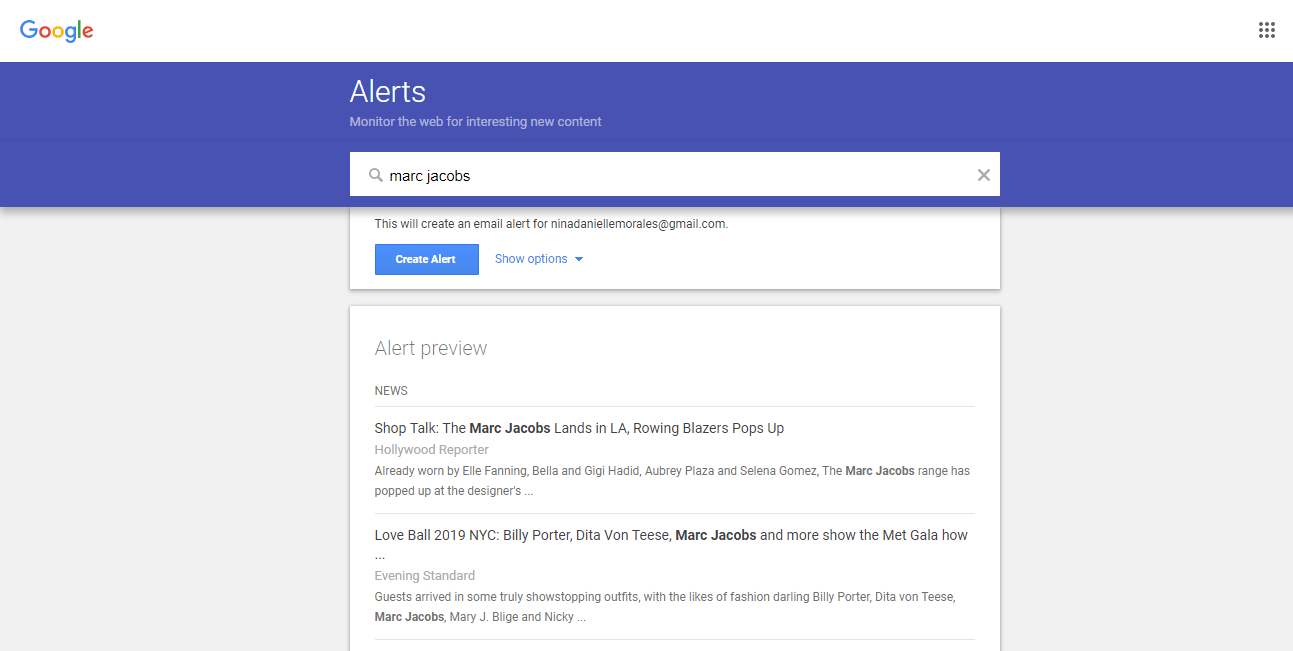 For starters, Google Alert is the perfect tool to help you monitor your brand or keyword online. Whenever a website mentions your brand, you receive an email notification.
It doesn't have the bells and whistles of some of the tools I will also suggest below. However, for a free tool, Google Alert remains one of the best tools out there.
Social Searcher is another free resource that tells you how many times your brand has been mentioned across different platforms. It also shows you the sentiment of these mentions.
Use this tool in conjunction with Google Alerts to help you boost your brand monitoring efforts without costing you a cent.
Brand24 gives you a more in-depth look into your public mentions. It points you to different websites, blogs, and social media posts that mention your brand.
You can sign up for a free and enjoy some of its features. However, if you want the whole shebang this tool offers like data analysis, sentiment analysis, and social media reach, to name a few, then you have to pay up.
If you take the time to learn how to use it to your advantage, consider Brand24 as a valuable investment in your link reclamation strategy.
Sift through your list
From these sources, you can start building your list of prospects.
Once you have a list, it's time to find the prospects that can give you the most traction. Although mentions are considered as implied links, your goal is to get actual links from these mentions.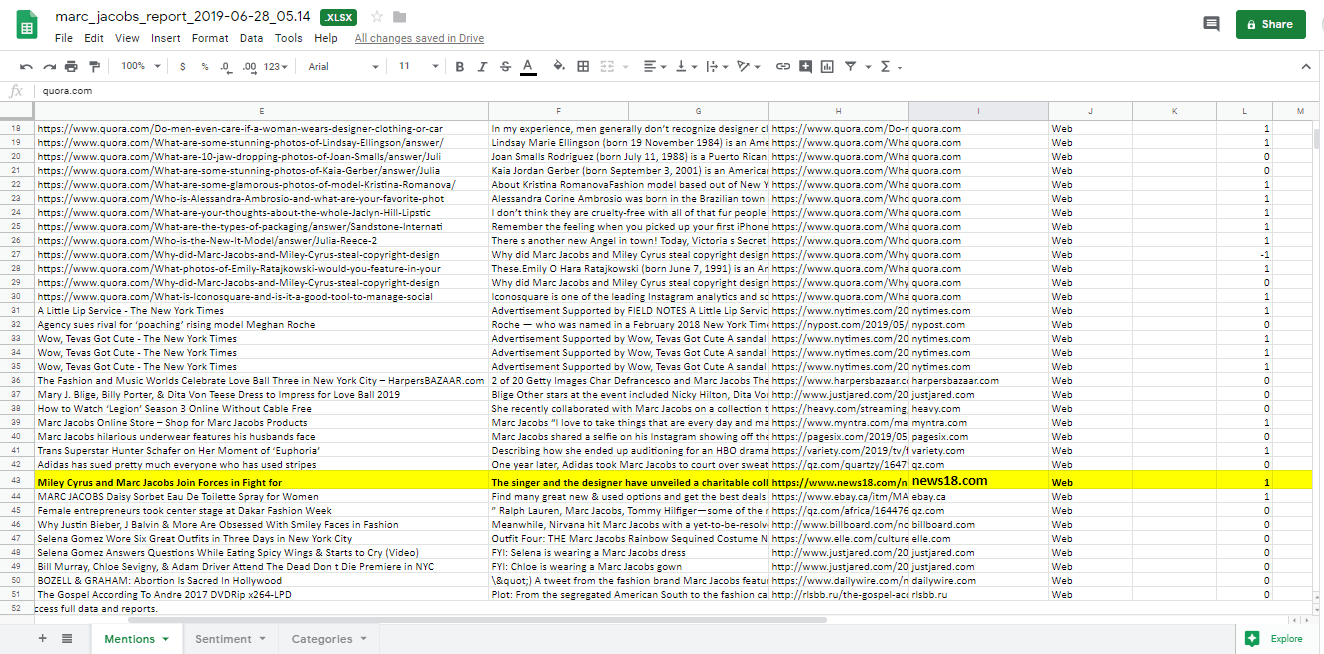 Using the file downloaded from the Brand24 dashboard, pick out websites that made a positive mention of your brand.
Use Ahrefs to check the backlink profile of any website in an instant.
Earning links takes major effort so don't want to waste your time asking for a link from a website that isn't going to pass on any link juice.
Choose prospects with a strong domain rating like 30 and up as this tells you a website's ability to give you quality backlinks.
Create a compelling request template
Asking for links from a prospect, especially an authority site, may seem terrifying, but know that it's not impossible. All you have to do is use a link request template that will compel website owners to give in to your request.
According to this expert, these are the two important factors that you should always keep in mind:
WIIFM – What's in it for me?
AIDA – Attention, Interest, Desire, Action
First, you need to make your request about your prospect, not about you. Think of how your prospect will benefit from linking back to you. Will they get more followers? Are you featuring them on your blog? Will you link back to them?
Second, assuming that you're targeting a popular website, you need to make sure that your link request stands out from the dozens or hundreds of link requests they receive on a daily basis. To get your prospects' AIDA, make your request personal and interesting. Get creative with your subject line, opening and closing paragraphs.
Or if you're not that much of a writer, a simple approach also works find, like this example from Neil Patel.
Hi [Name of site owner or content creator],

I saw you mentioned my site in [name of article or content here]. I wanted to reach out and say thank you for that.

If it's not too much trouble, would you mind linking to my site https://example.com? It would help me out a lot.

Sincerely,

[Your name]
Send out your requests
If you have a list that goes over a hundred, set a target for emails sent for the week.
Based on a study by Hubspot, Tuesday is the best day to send out an email as it gets 20% more opens than all the weekdays combined. Fridays have the worst open rate at only 8%.
Also, be sure to follow up on your initial emails in case they don't reply. There's a good chance some people don't act upon your first email and then just forget about it.
If you can't keep up with emailing your prospects, use a tool like Lemlist instead. You can set up email campaigns that let you send multiple follow-up emails spread out in a period.
This way, you increase your chances of getting a response from them!
Also, what makes Lemlist an ideal choice for your email campaigns is the ability to include custom images in your emails. This should help increase your reply rate compared to just using text on your email.
Wait for results
Lastly, wait for the results.
If a prospect approves your request, then wait for the link to go live.
If they don't, then move on and go back to the drawing board.
Other ways you can get links to your website is by doing guest postings and fixing broken links.
If you have a product that you want to sell, blogger outreach or influencer marketing could be a good jump-off strategy for you.
Conclusion
No one knows how long exactly it takes before your newly gained backlinks take effect. If you want to rank up faster, make sure that you have a solid keyword strategy in place.
And while you wait for Google to crawl and index your pages, look for other white hat strategies that you can implement on your website.