Last Updated on January 24, 2023
Aside from delivering great content to readers, your blog's overall presentation is crucial to your long-term success. A friendly user experience is more likely to reduce bounce rates and convert casual readers into hot leads, after all.
At this point, you should know various standard design and optimization options, such as the use of mobile-friendly themes and relevant multimedia. However, there are many mistakes which are still making their way into personal and professional blogs alike.
Hence, today's article covers the following:
Improving your website's user experience and friendliness

Enhancing front-end and back-end accessibility

Useful for long-time bloggers looking to further improve their existing blog

Ideal for new bloggers who wish to learn

how to start a blog

with a pleasant and welcoming design
Without further ado, let's look into some vital and effective blog optimization options.
Declutter Your Blog's Interface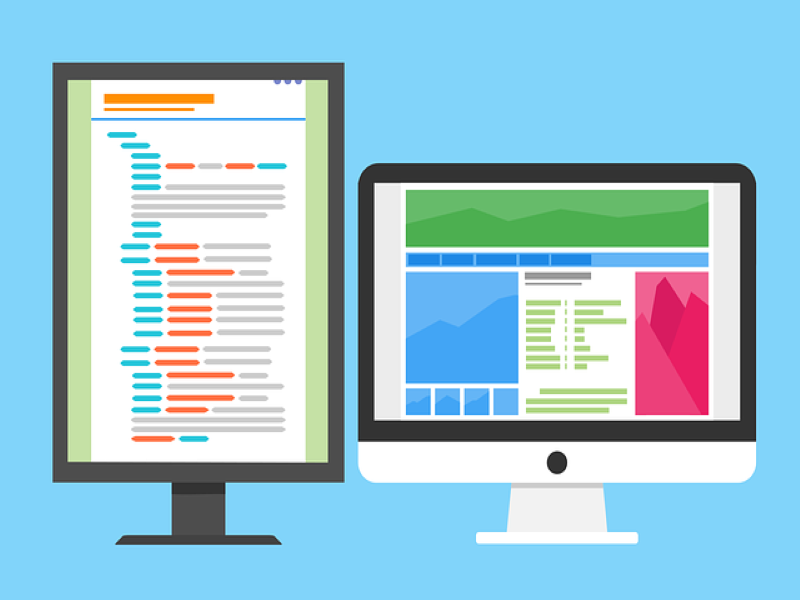 Website themes come in all shapes and sizes, and many of them come packed with features that are more luxurious rather than a necessity.
Regardless of your blogging goals, refrain from implementing elements merely for the sake of having them.
Simply put, there is a fine line between showcasing an arsenal of features and filling your blog with needless clutter.
Let's take a traditional blog, for example. It's perfectly okay to display your social networks in a prominent spot along with several posts on the sidebar for additional exposure. You may also throw in other widgets such as a newsletter form, depending on your ultimate blogging goal.
Everything else, however, should be placed anywhere that won't distract readers too much – including the (rather underused) website footer. This may include a list of your "top commenters" along with anything that does not trigger a strong call to action.
We'll cover additional sidebar-based tips later in this article.
Highlight Prominent Pages and Sources
There's nothing more off-putting than not being able to find something as standard as a search bar or a "Contact" page. Unfortunately, you'd be surprised to know how common this is among bloggers.
Website visitors – whether new or returning – expect a traditional blog to look a certain way for the sake of convenience. These expectations are most common with the navigational structure on your site, especially the above-the-fold elements where all the action takes place.
Make your top navigation menu as useful as possible; include prominent pages such as Resources, Contact, and others depending on how important they are to your blog.
Likewise, the sidebar should have other helpful links such as your main categories, social media profiles, and a basic search bar. These may also go elsewhere depending on your theme's layout, as long as they're visible and easily available to readers.
Pro tip: Refrain from using generic labels to showcase categories and pages, as readers should know exactly what everything is about from the get-go. For example, a page containing a list of tools should not be called "The Vault" or anything vague.
Link to Related Content
At the end of the day, it's all about your readers and customer satisfaction. Thus, ensure that visitors always have additional resources to read and learn from.
There are two beneficial ways to do this:
Interlink between internal content: Link to relevant content within most (if not all) articles, which also gives you more exposure and keeps users on your website longer.
Link to external sources: Not only does this keep users better informed, but it allows you to build a working relationship with the source author in question.
Pro tip: Make your links stand out among your content by inserting them in a new, separate line (as opposed to the usual contextual way). You could headline the link with something as simple as, "Suggested Read" followed by the link right underneath.
Break the Great Wall (of Text)
For one reason or another, it's still fairly common to write overly long paragraphs without breaking them down into smaller chunks.
Considering there are over three million blog posts written every day, it's important to retain readers' attention by displaying all information in a condensed, succinct manner.
Thus, keep your paragraphs no longer than three sentences to avoid overwhelming them, as this naturally decreases engagement and traffic in the long-run.
Rely on Bullets and Digestible Steps
It's no secret that using bullet points help break the monotony of your content. Rely on them when breaking down a topic into more detail to keep readers much more interested in the overall message.
If you're explaining the reasons why bloggers should embrace YouTube, for example, you may break them down like this:
YouTube is the second largest search engine on the Web

It allows you to present content in new, innovative ways

YouTube can help reach audiences that would not discover your content otherwise
Similarly to bullet points, explain a set of instructions in a well-formatted step-by-step fashion instead of detailing everything in one, continuous sentence. For example:
Click "Log in" from the upper right corner

Enter your login details on the following screen

Click "Continue" to finish the process
These seemingly small techniques can mean the difference between a user-friendly blog and an overwhelming mess that no reader would ever come back to.
Fix Broken Links
Speaking of potentially broken elements, it's easy for broken links to accumulate on your site on pages that are not managed very often.
For example, you may publish an article which links to a page containing a contest/giveaway announcement. You eventually revert said page back to draft once the contest ends, all while forgetting you had recently linked to it.
This becomes an even bigger problem if you regularly accept guest blogs which link out to external resources, as you have no control over their availability later down the road.
Thankfully, there are various efficient solutions to keep track of broken links, including Broken Link Checker for WordPress and Screaming Frog SEO Spider (Windows/Mac/Ubuntu).
Remain Consistent
There is no right or wrong way to blog, but keeping a predictable and consistent style is crucial in the long-run. Not only does this make for a smoother user experience, but it helps you develop a more recognizable brand over time.
For example:
All articles should contain a featured image by default

Decide how to approach letter case in titles

Use predictable, consistent subheading sizes

What about image sizes and positioning? Will they usually be landscape, portrait, or a mix of both?
While certain decisions won't necessarily deliver a poor user experience (such as the case of image sizes) returning visitors will learn to appreciate the familiar style over time.
Test and Inspect Thoroughly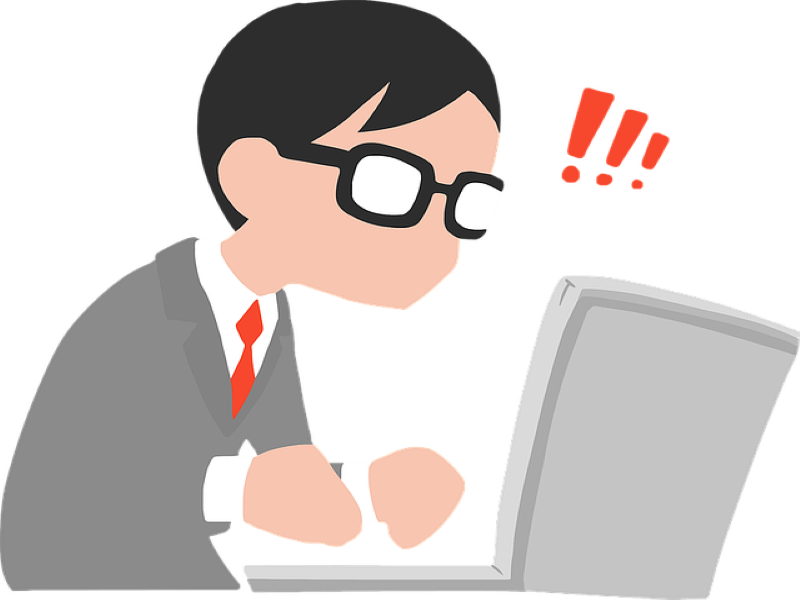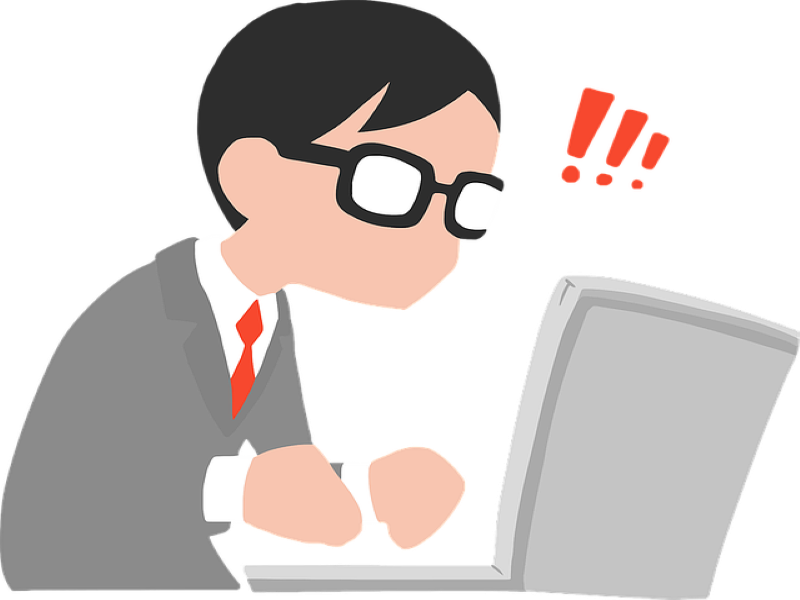 Some blogs are packed with a wide range of features and offerings, especially commercial marketplaces and those designed with extensive perks.
In fact, it's not uncommon for many to rely on multiple plugins to maximize their usefulness; the more scripts your blog handles, though, the more likely it is for something to malfunction.
Browse through all prominent pages, click on existing content, and explore every available feature to ensure nothing's broken or out of place. This is especially important if most features are not not native to your Content Management System (CMS).
Pro tip: Even the removal of plugins (and hard-coded functions) can bring unforeseen conflicts to your blog, making it that more crucial to inspect your blog regularly.
Honorable Mentions:
The following are ideal for blogs that have regular contributors, as navigating WordPress' back-end features can be somewhat daunting by default.
Customize the admin interface: Plugins like Easy Blogging and AG Custom Admin can help clean up the back-end to your liking, hence making the publishing experience less overwhelming for both clients and contributors.
Install an image search plugin: Inserting blog images requires users to manually browse their computer and upload them to WordPress. Thankfully, plugins such as Pixabay Images allows everyone to search for – and insert – images straight into articles while skipping much of the cumbersome process.
Provide greater permissions, if necessary: Would you like a certain user role to have greater (and easier) control over any given WordPress function? Depending on your needs – as well as the trust established with others – you may modify access and permissions with the User Role Editor plugin.
Conclusion
Building a blog is easy, but keeping it user-friendly and attractive is another matter without careful planning. Do you have other tips to engage visitors and keep them coming back for more?