Last Updated on January 20, 2022
Want to dress to impress but aren't sure where to start? The world of fashion is full of rules and styles; some meant to be broken, others not to be touched. It can be tough to keep up with trends or dress to impress if you aren't sure what kind of pieces to be looking out for when you go shopping.
Here are some tips for children, women, and men on how to dress with style.
Fashion Tips for Women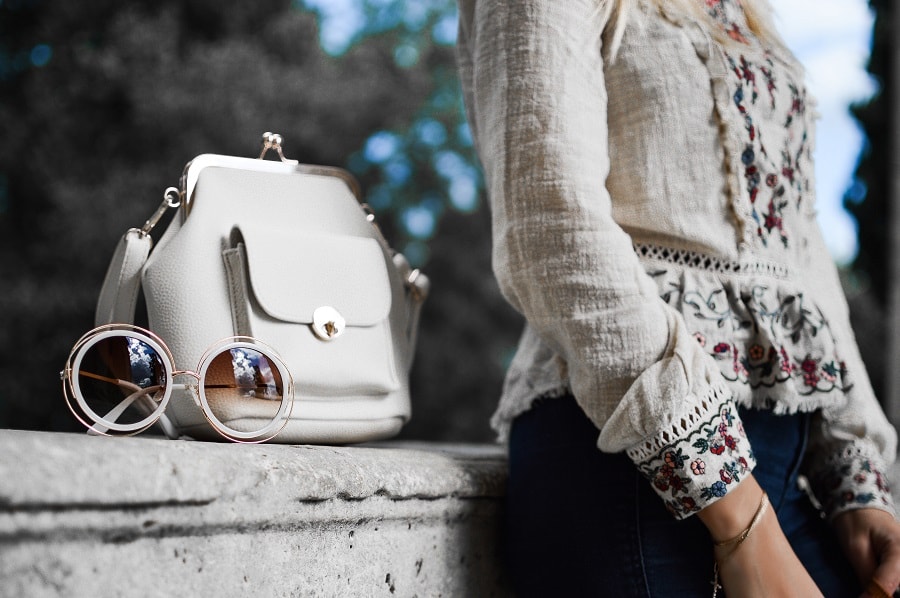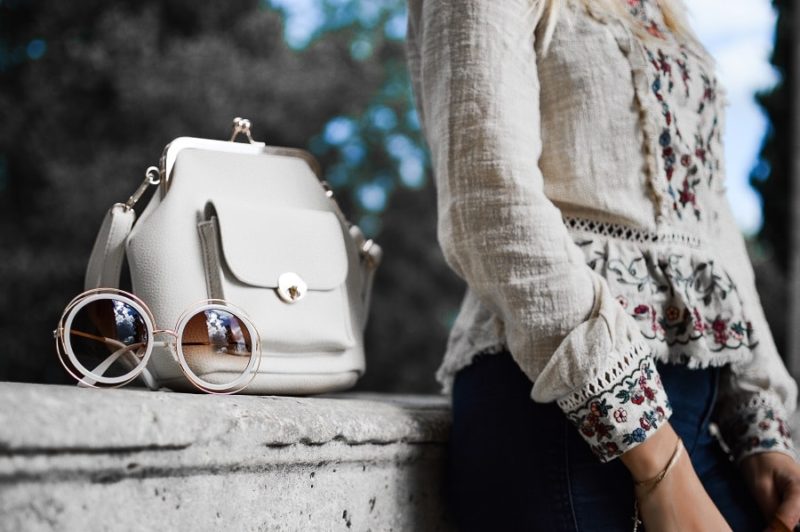 There's a tendency to shop for a new piece of clothing or a new outfit for one specific occasion.  Instead, try and build a wardrobe over time that is full of pieces that you can mix and match for any occasion, whether it's a casual lunch date, a trendy night out, or for a formal event.
The goal is to have a few dressier options in your closet that are timeless or versatile as opposed to pieces that are highly trendy because those will go out of fashion and you won't be able to wear them again and again.
Between choosing the style, color, finding the right fit, and picking the right accessories, how do you know you're making the right choices?
How To Find the Right Fit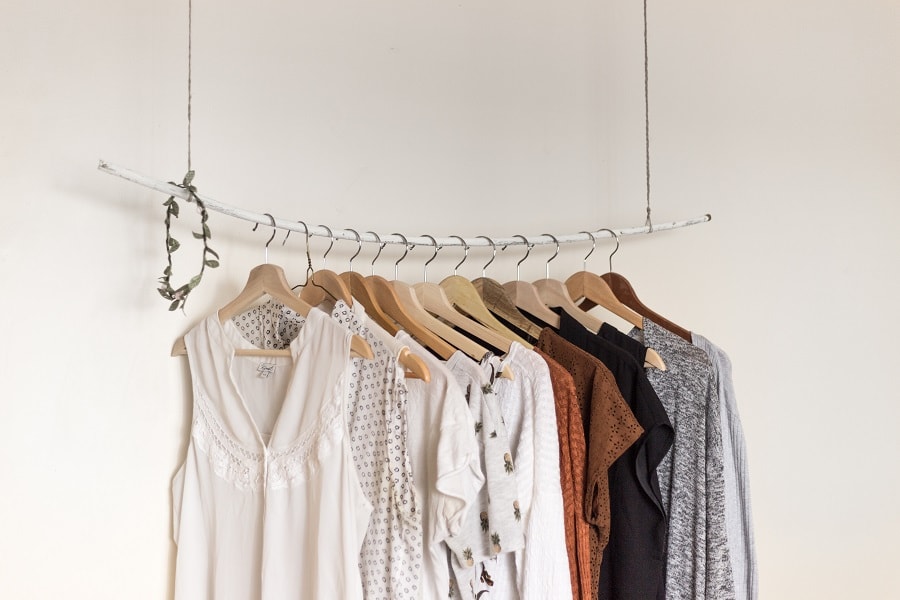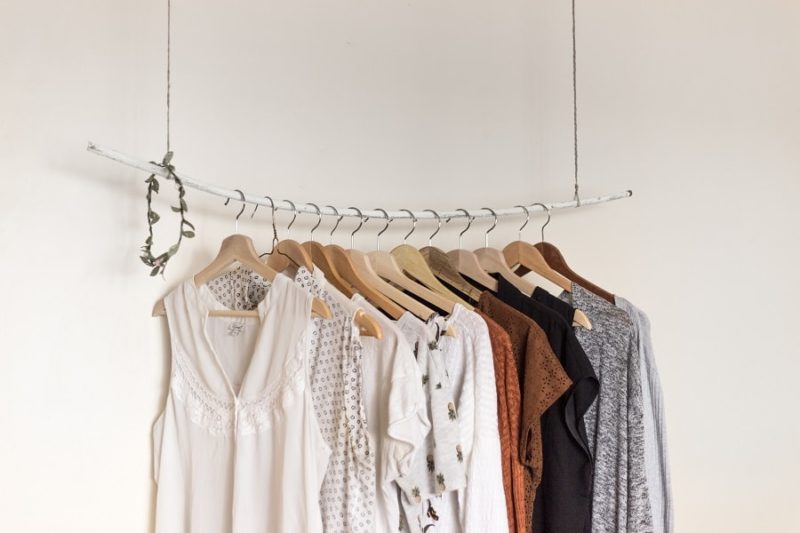 If clothes don't fit right, it can turn a fab piece into a frumpy piece. It's tough to discuss fit without talking about body shape and weight, but don't be discouraged by your insecurities, because every body shape is beautiful. No matter what, you can find clothes that make you feel as such.
Consider your body as it is right now. Don't focus on the best or worst aspects of yourself but instead take all of you in as you are. Overall, if a piece of clothing requires any tugging, pulling, or adjusting, it most likely isn't fitting you right and not doing you any favors.
Waistlines that are too tight are uncomfortable and can ride up. Shirts that are a bit too snug can restrict movement or pull at the buttons down the front, leaving big gaps. Too-big clothing can also hide your beautiful self, so be aware of any pieces that make you look like you're drowning in them.
Key spots to pay attention to are the neckline (does it unintentionally droop too low or slip off one shoulder?), the shoulders (do the seams slide off your natural shoulder line?), the torso (is it an unflattering box shape or does it unintentionally flare out at the bust?), and the butt or upper thigh area (does it look saggy or bunched up?).
Once you've determined the right fit for your clothing, it's time to get stylish.
Dressing for Seasons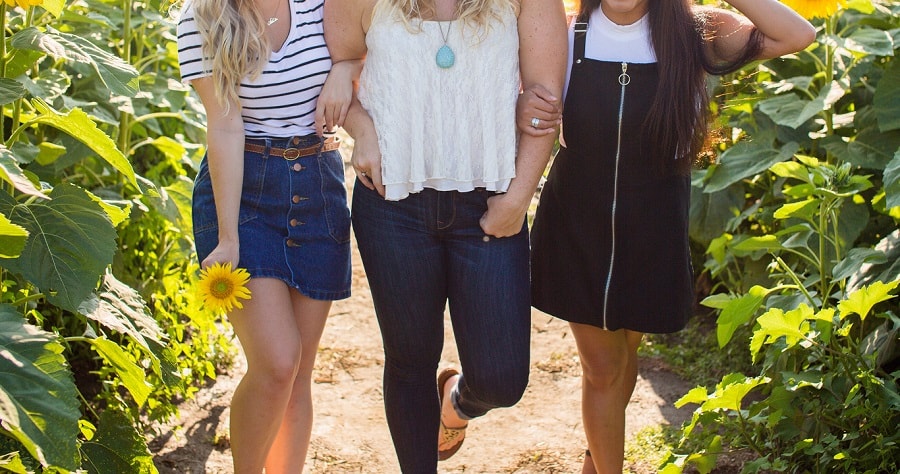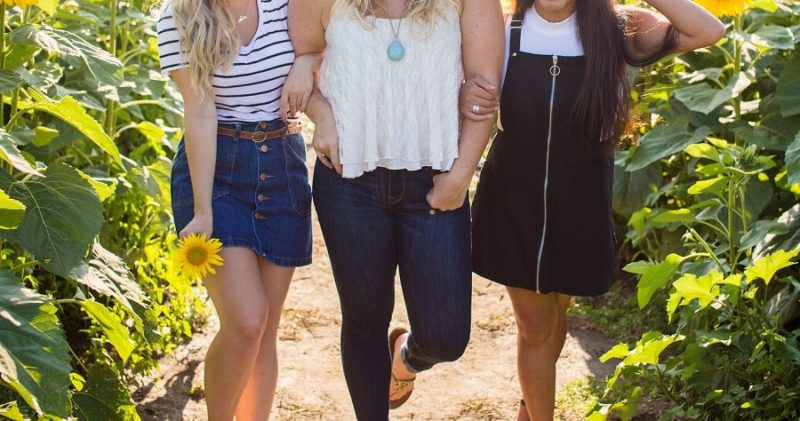 Complement neutral outfits with bold, colorful or dark accessories, like chunky belts, big bracelets, purses, or statement necklaces. The general rule of thumb for shoes is that they should match your purse, but nobody will make a fuss if they don't perfectly sync up.
Don't be afraid to show some skin during the hot months. Fun, strappy sundresses look good in any color on any and every body (they fit and flare effortlessly in all the right places!) and are so easy to style and accessorize.
Bring on the layering for milder temperatures. Muted tones, like navy, browns, deep reds, and forest greens start to come into play in the Fall months. You can still rock your favorite dresses and skirts, but it may be time to start wearing them with pantyhose underneath.
Pick fun colors like plum or mustard to add interest to your outfit. Patterns are usually swapped out for denim and cable-knit, and speaking of denim, it's finally time to get back into your favorite pair of skinny or flared jeans; both are timeless fits.
Chunky knit sweaters, and denim jeans or corduroy pants are the way to go during the cold winter months. The main idea is to keep warm and cozy, but of course, you don't want to let your style be affected.
Color palettes for winter can be muted and neutral, with whites and creams being the most timeless, or turn up the heat with bright colors like fire red, dandelion yellow, or turquoise blue. As for accessories, keep it minimal and classic with a set of pearl earrings or simple hoops with a chain pendant necklace.
Fashion Tips for Men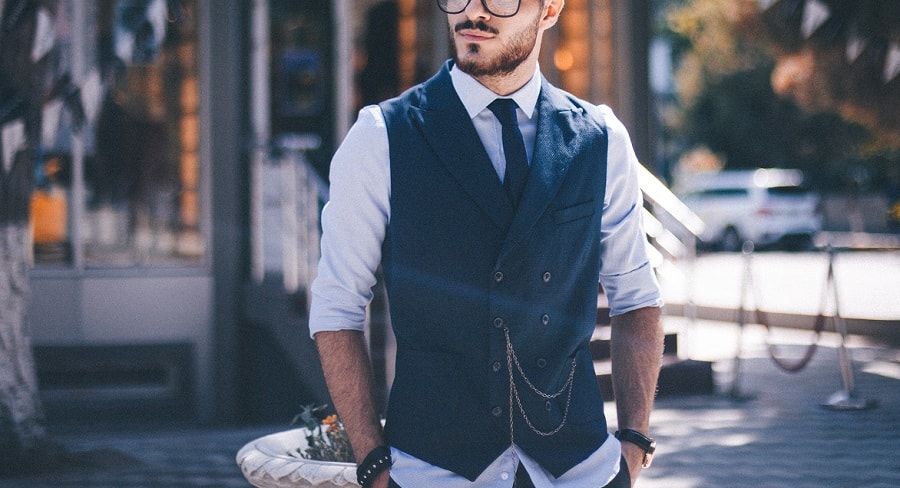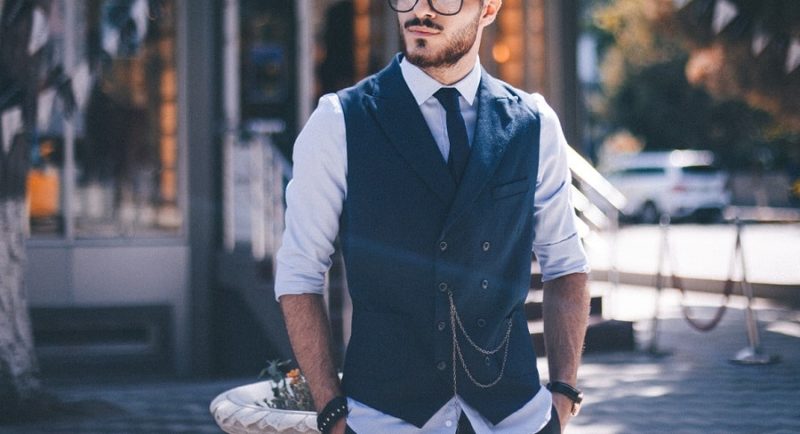 Shopping for men's clothing may seem simpler, but don't be fooled by the men's sections that look smaller than the women's side of the store. There's still plenty to take into consideration, like how everything fits and complements your personality, plus the impression it gives off.
A well-dressed man can turn heads. Classic, timeless pieces should fill your wardrobe, and worn-out clothing should be replaced, even if it's a beloved piece of sentimental value.
How To Find the Right Fit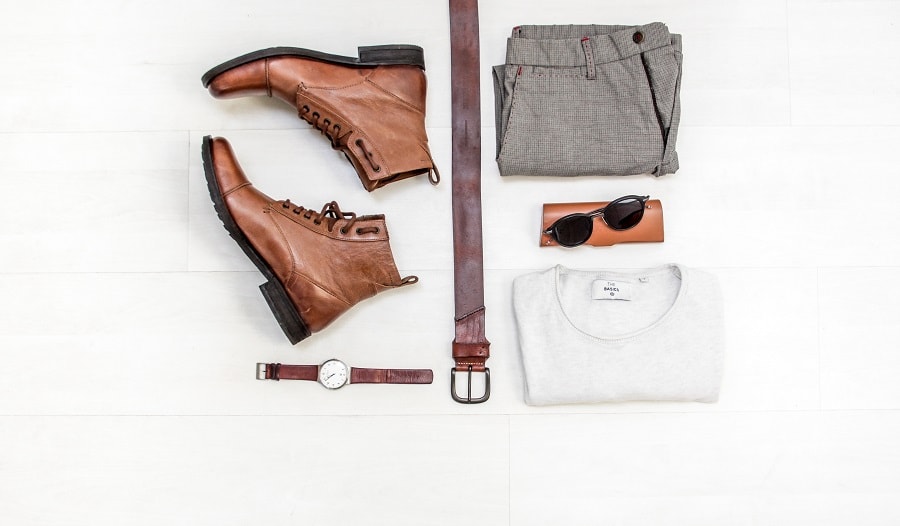 In terms of fit, shirts should sit comfortably. Shoulder seams should line up with your natural shoulder curve, necklines shouldn't be pulling or too tight against your neck, and hemlines shouldn't creep up past the top of your belt line when your arms are raised.
Pants shouldn't restrict movement or leave too much space for sagging or bunching. They should sit comfortably on your hips or waist, and the inseams shouldn't feel like they're pulling.
Dressing for Seasons
Don't be afraid of white, whether it's wearing white cropped pants or a white button-up shirt, neutral colors are your friend. Classic fitted tees in neutral or bright colors always work, paired with fitted, pleated trousers or worn denim for a laid-back look.
As for outerwear, denim jackets are great for a dressed-down look. Nylon bomber jackets are trendy yet classic and are a good style option for streetwear. Want something fancier? Fitted blazer jackets are the way to go.
Opt for tailored khaki shorts to match with any cotton tee or linen button-up. This is your chance to rock some bold patterns, like geometric shapes, or nature-inspired motifs.
Accessorize with a snapback for the casual look, or a straw Panama hat for something a bit classier. Rock some boat shoes for a dressier look, or bring out the sandals for a beachy vibe. Sneakers will go with anything for any season, so don't feel the need to shy away from those classic kicks.
Chunky sweaters and smart knits are key for winter. You can always layer these over a t-shirt in case it gets too warm indoors. Accessorize with a wool or cashmere scarf and hat to complete the look and keep warm.
As for coats, a long wool peacoat or overcoat is a classic style for men, but feel free to branch out into leather jackets or wool blazers.
Fashion Tips for Kids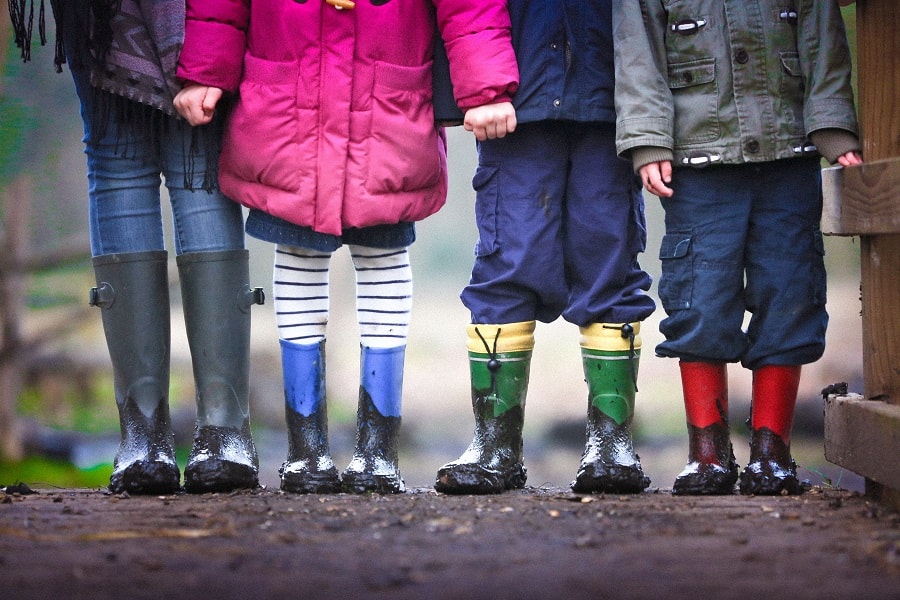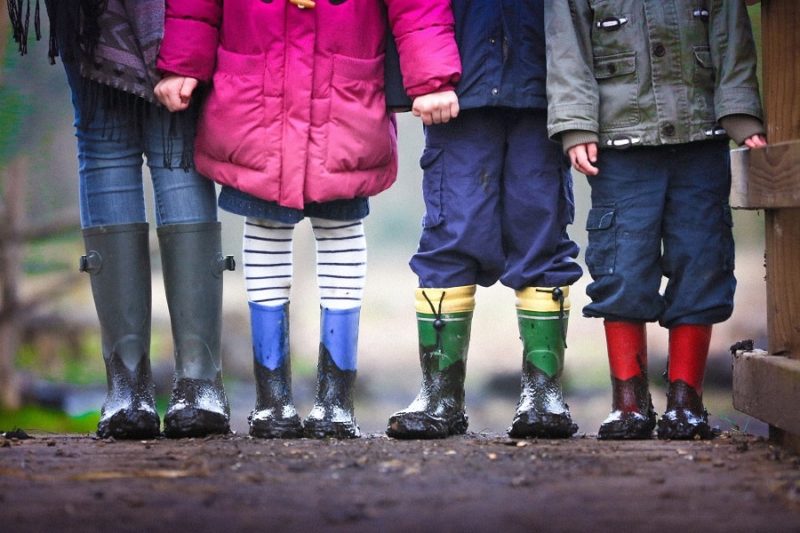 You want your little one to look just as fashionable as you, and they probably do too. You can let them pick their own clothing, but it doesn't hurt to guide them a little bit.
When choosing pieces, opt for stylish outfits that fit their size now, and not what they will grow into in a few months, even though it can be tempting since children grow so fast. Oversized clothes can make kids look like they're swimming in their outfits, which is not an ideal look.
With cooler temperatures, layers beneficial to keeping warm and staying trendy. Bust out the denim and thin knitwear for casual looks, or layer up some long-sleeve shirts with cardigans or button-up shirts for something more formal.
Girls can still wear dresses and skirts with tights and boots, and boys can pull off the collared-shirts-under-jumpers looks for either casual or dressy styles.
Outerwear becomes a consideration now too. Wool hats might be appropriate for chilly, windy days, but jackets are the most important. Kids duffle coats are stylish and warm (perfect for winter too!) and come in a variety of colors so your child can pick which they like best.