Last Updated on January 20, 2022
Many small businesses are starting to move to the cloud.  There are a number of different reasons for this.  It's cheaper, it lets them be more efficient, and it's a way of going green.  Those are just a few things in the cloud can do for your business.  But how do you effectively move from traditional methods to using cloud-based services?  Here are 10 different things you can do to elevate your business to the cloud.
1. Start Saving Things to the Cloud
Once you've set up your online cloud storage service, it's time to actually use it.  You can transfer everything over to the cloud, but that's only part of it.  Next, you have to convince all of your employees to start saving all of their files to the cloud.  One way of doing this is to have everyone set their default file location to their cloud drives.  This way, no one has to actively think about saving their files to the cloud.  They will just be automatically saved there.
2. Move One Service to the Cloud
You don't necessarily have to move everything to the cloud right away.  To start with, just pick one service, and elevate it to the cloud.  That could be your customer database, inventory management program, or any other software.  Take a look and see what the cloud version of the software can do for you.  A few of the advantages of cloud-based software include the following:
There's no need to install software – you can stream the program directly from the cloud.
You only pay for the licenses you need.If someone else needs to use the program, you only start paying for it when they start using it.
There's no need to worry about updating the software – it's updated automatically on the cloud.
3. Start with Something Simple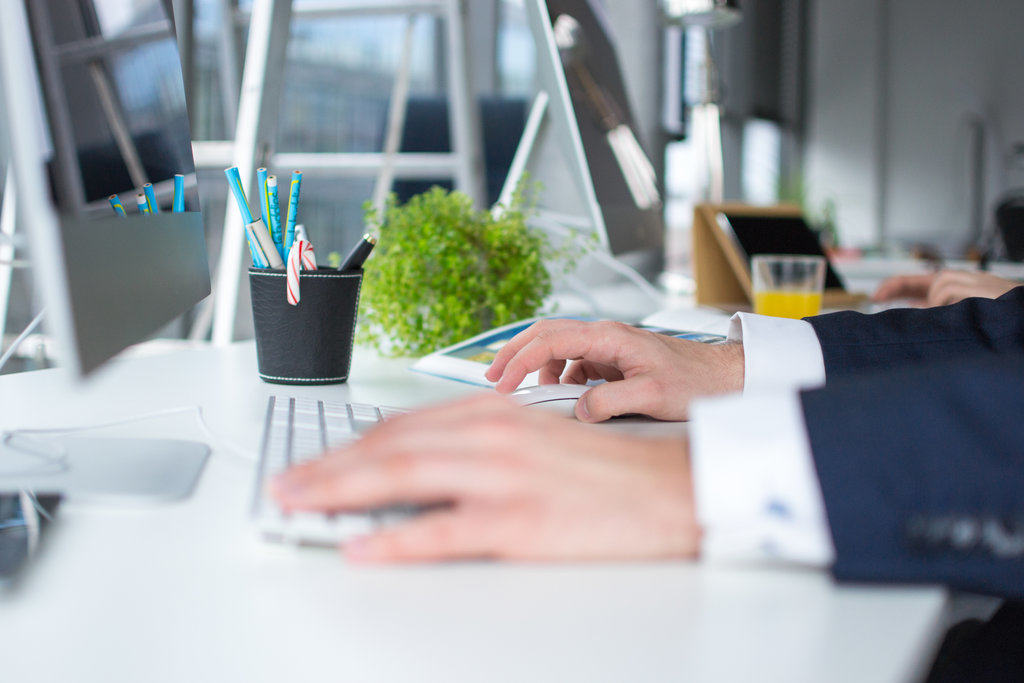 Another great tip for moving into the cloud is to start simple.  Move your documents to the cloud or start with cloud-based email products.  You can start off by using programs like Microsoft Office 365, a cloud-based productivity platform.  Doing this is a great way to get employees used to using the cloud.  They can save their Office documents there, learn to access their files from anywhere, more.  You could even start them off with something even more basic: a cloud-based calendar system.  Get people used to using a shared calendar first, then move on to sharing documents.
4. Encourage People to use the Cloud Rather than Email
People have become used to emailing documents and other files back and forth, and when the document is too large, they have to use something like a flash drive.  However, with cloud based sharing apps, email is no longer needed.  Using a program like Dropbox or Microsoft's OneDrive make it much easier to share files.  Just drag and drop them to the app's folder.  Only those who you've given access to can see the files.  It's much easier to find the files since you don't have to go search through your email, nor do you have to worry about using all of your email's storage space.
5. Encourage Your Clients to use the Cloud
Why not get your clients to start using the cloud, too?  It provides flexibility, better collaboration, security, cost-effective and offer more benefits. It would be enough to convince your clients to use the cloud. You can give them access to a specific part of your cloud that contains none of your sensitive files, but allows them to upload files for you.  Now there's no need to search your emails or worry about lost files.
6. Moving from Traditional Phone Systems to Cloud Based Systems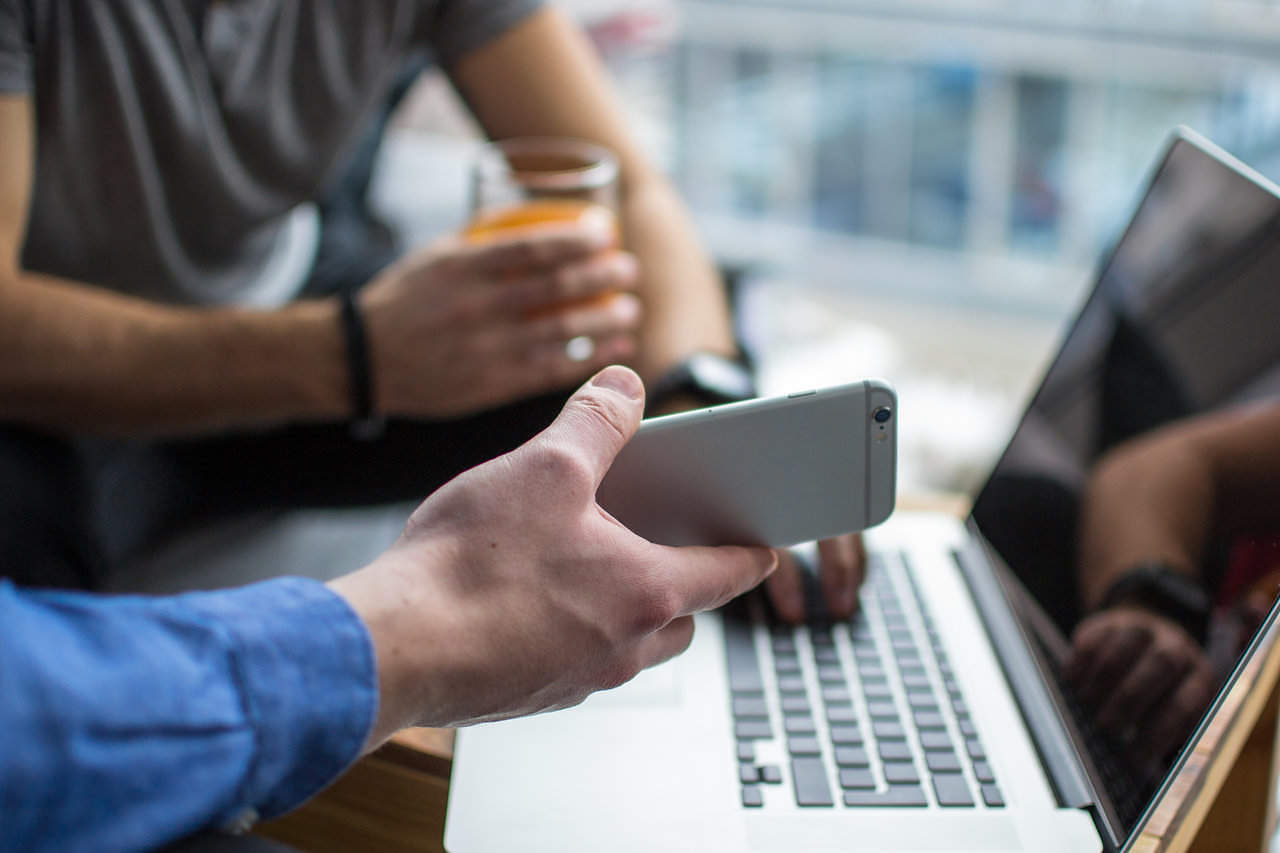 Traditional phone systems are becoming outdated due to their costs and the fact that the modern office is changing.  Many people now telecommute or work from the job site, while others are actually based in other states or countries.  That's why a cloud based  business phone system would be a great idea.  Traditional phone systems cost money, take up space on your desk, and do no good if you're out of the office.  But, cloud phone system will give you access to a business phone number that can be routed to any internet-connected device such as your smart phone, tablet, or computer.  You can take your phone on the go without needing a separate cell phone or using your own personal phone.  It's also cheaper.
7. Hold Virtual Meetings
In the traditional office, you'd have a weekly staff meeting to get everyone off on the right foot.  But if you have people who telecommute, that's not necessarily possible.  One solution is to use videoconferencing software to hold virtual staff meetings.  This way, everyone can see each other and connect with their teammates.  While it may not seem like it, having everyone in a virtual face-to-face meeting can help create team unity, something telecommuting employees often don't feel.
8. Use Cloud-Based Virus Protection
One of the first things you should move over to the cloud is your virus protection software.  Why would you elevate this to the cloud so soon?  Having your virus and malware removal software on the cloud means you no longer have to worry about updating the programs—they will be updated as soon as the new files are released.
9. Create a Space in the Cloud for Common Company Assets
What's a common company asset?  Anything that employees may need when creating company-related tools or other items.  This includes your company logo and official colors, any marketing materials you've made, all your templates, official photos, and anything else that employees may need.  This way, everyone will know where these materials are and have access to them when they're needed.
10. Capture Digital Signatures
If you have a lot of documents that have to be signed by others in your company or by your clients, you probably spend a lot of time printing, emailing, or faxing documents around, signing them yourself, and then scanning them.  But if you make use of cloud-based signature apps, you can easily capture signatures on your computer, tablet, or even smart phone.  This makes the entire process much easier, plus you save money on paper and ink, too.
Have you elevated your small business to the cloud using any of these techniques?