Last Updated on January 24, 2023
If you are keen to get into shape and maintain your fitness levels, one of the things you may do is go to the gym. However, for many people, this is an expensive solution and it also places limitations on when and for how long you can work out. For those with long working hours and family commitments, finding time to go to the gym can be difficult.
Fortunately, there is a solution that comes in the form of a home gym. If you have a spare room, a basement area, or a garage, you can set up your very own gym from the comfort of your own home. You can then work out whenever you want to without any monthly membership fees to worry about and without the need to stand around and queue to use the equipment.
Kitting Out Your Gym
Of course, you need to ensure you kit out your home gym properly, and you can get help online with resources such as equipment reviews from fitnessrocks.org. Some of the key equipment you may want to consider for your home gym includes:
Dumbbells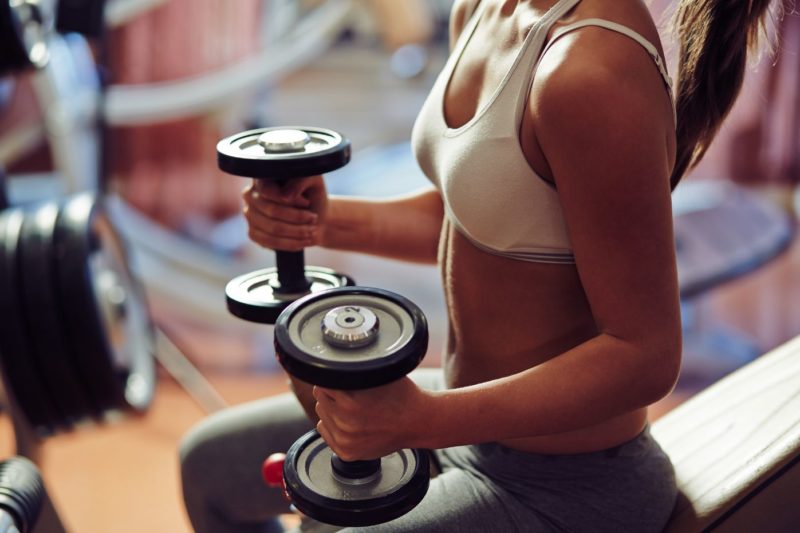 There are many ways in which you can work out with dumbbells, and these are affordable as well as taking up little room. All this makes them an ideal addition to any home gym. If you are planning on buying new dumbbells and you want them to remain in good condition for longer, opt for the hexagonal ones that are coated with black rubber.
Pull Up Bar
The pull-up bar is a very versatile piece of gym equipment, as you can use it to work out in many ways. In addition to doing pull-ups, you can also enjoy a range of gymnastic workouts using these. There are options that can be used on doorways as well as those that can be mounted to the wall, so you can choose the one that best suits your needs.
Jump Rope
Cardio is an important part of your overall exercise routine, and one simple but extremely effective way of getting cardio exercise is by using a jump rope. Many of us will have spent hours using these as children but you may have gone many years as an adult without using one. So, get back into the swing of using these ropes, as they can improve cardio and help with coordination.
Medicine Ball
When it comes to working on core strength movements, a medicine ball is the ideal piece of equipment. It is also ideal for plyometric exercises, which makes it very versatile. It is best to opt for a softer version that can be thrown or caught without the risk of injury.
Barbell
A barbell is an essential piece of equipment for any home gym, and it can help to boost stability and coordination. You can choose from a range of barbell sizes to suit your needs and budget, and these will provide you with a valuable addition to your home gym.
Kettlebells
Another essential when it comes to your home gym is kettlebells, which are great for combining strength and cardio. This equipment can help to target and strengthen different groups of muscles and you can vary your workouts, which also makes them very versatile. In addition, storing them is easy so they won't take up lots of room in your home gym.
Weight Plates
You should also consider adding weight plates to your home gym, as they can also offer a range of benefits when it comes to your fitness routine. They are ideal for muscle strengthening as well as improving flexibility, balance, and endurance. You have plenty of options and can create different resistance levels when using these plates.
Consider Your Goals to Determine Your Needs
It can be a difficult task to work out what you should invest in for your home gym. Naturally, you have to take space and budget into consideration, so you must be selective over the purchases you make. In order to make the right choices, you need to consider your goals, as this will have an impact on the equipment you purchase.
For instance, some people are keen to get more cardio training and exercise into their routine, while others want to strengthen muscles. Some have a combination of goals they want to achieve in terms of their fitness, so it is important to look at the different types of equipment and what they are most capable of helping you to achieve.
Once you have equipped your gym with the right items, you can look forward to working out whenever you like from the comfort and privacy of your own home. In addition, you have the reassurance that the equipment is all geared toward helping you to achieve your ultimate fitness goals.