Last Updated on January 24, 2023
These days, owning a website is critical for any business. Whatever product or service you provide, having an enterprise website, a blog, or an e-commerce website lets you target a broader market. And with today's technology-driven society, not having a website is a major disadvantage.
Having said that, creating a simple website is not enough. Your site should cut above the rest, especially with your competition. And the first thing you need to build a site worthy to be included on the top page of major search engines is an excellent web host.
So how do you find a great hosting provider? Today we will help you answer that question.
Below you will find the most crucial guidelines and questions you must answer before you shell out your hard earned cash for a hosting provider. Let's take a look.
1. Have a full grasp of what you truly need from your web host.
You'll never find an appropriate web hosting service if you don't assess your needs. Answer these questions:
What type of website are you planning to build?
What web traffic density are you aiming for?
What kind of user interface do you want to implement?
Do you need a special software, program, or application?
These are just a few of the fundamental questions you must answer on your own. Create a picture of what you need from your website. Then figure out what you want to happen in the next 6 to 12 months.
2. Track down the provider's server reliability and uptime scores.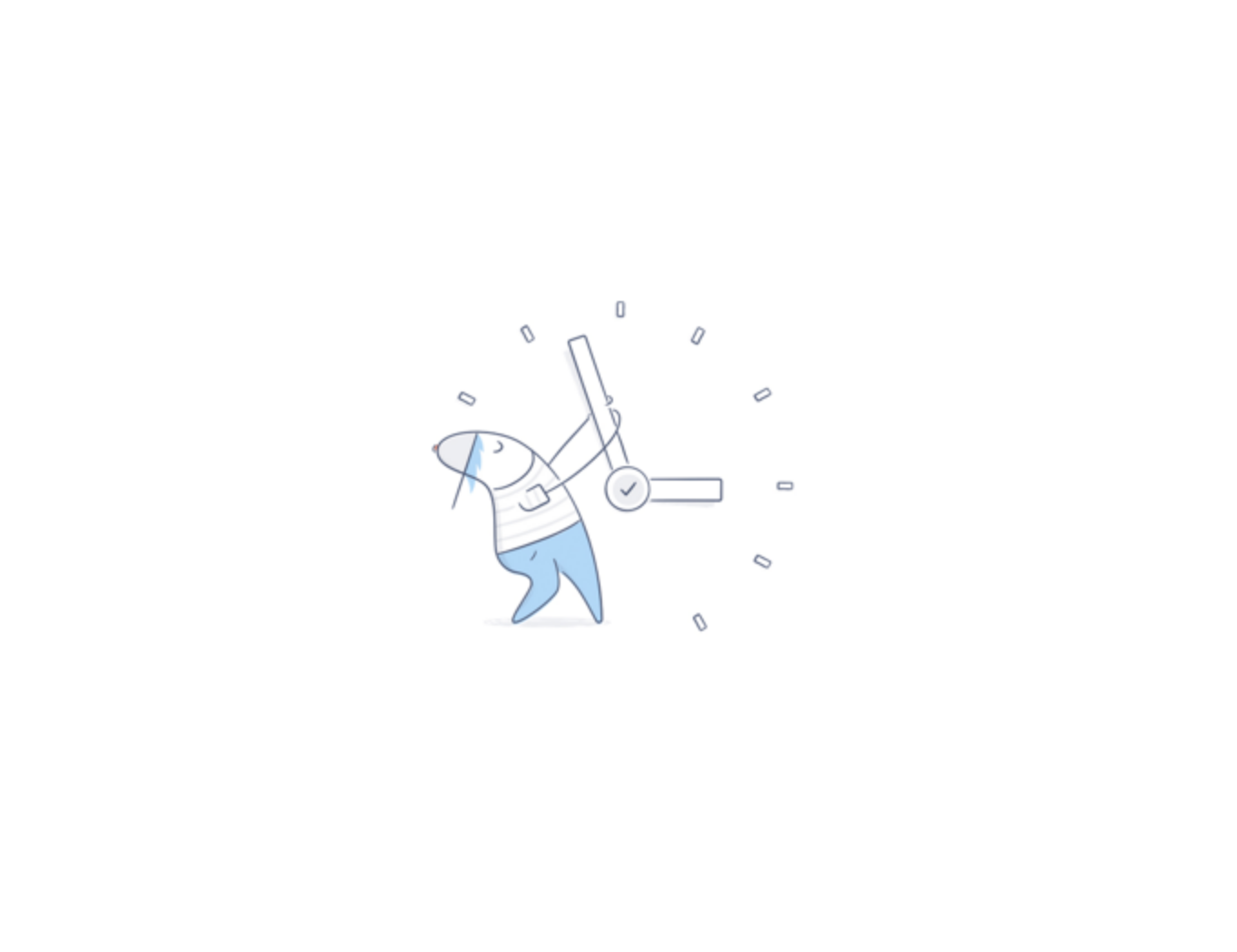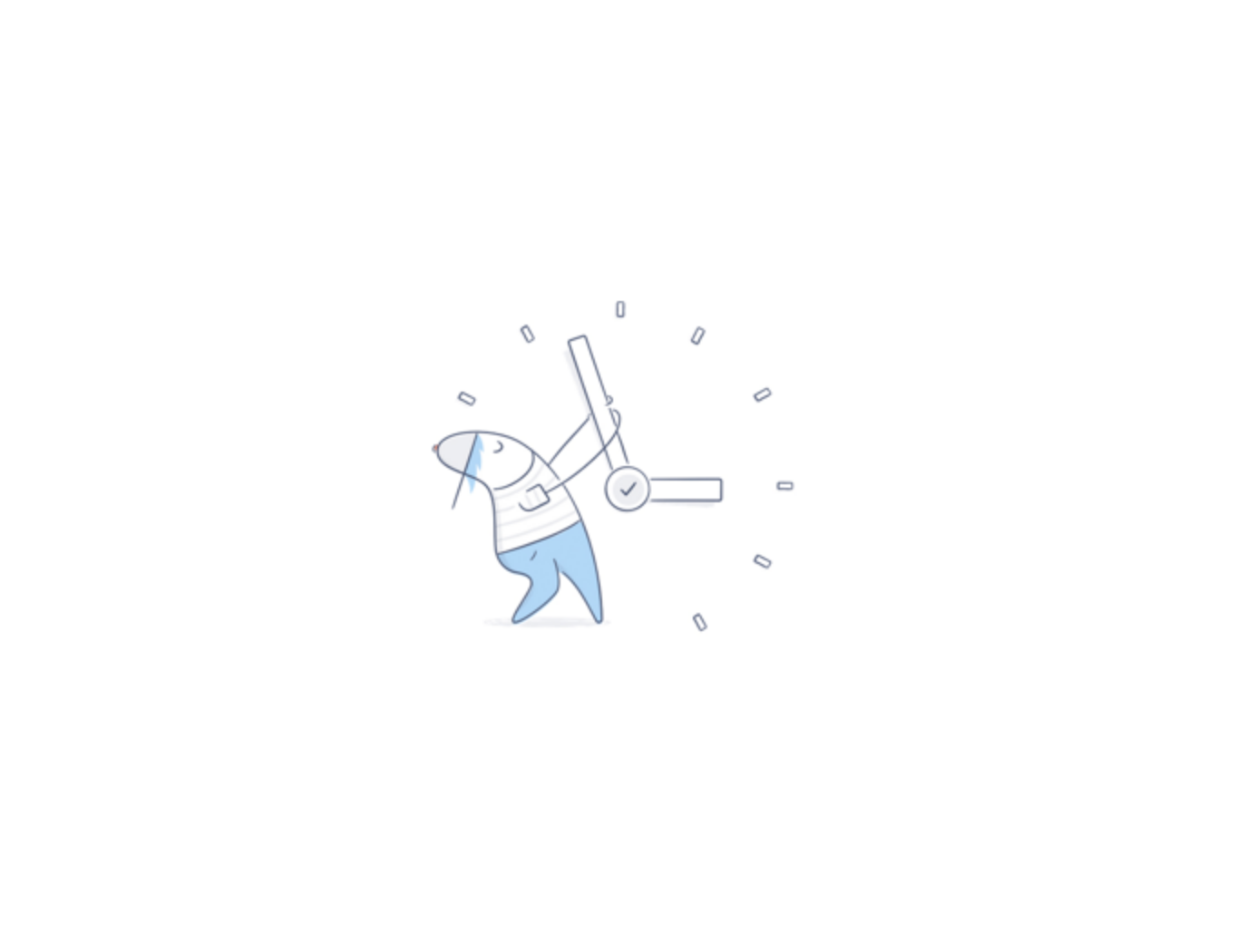 There is nothing more valuable than a 24×7 operating host provider. You want a hosting company that is operational with a very efficient server and stable network connections. For uptime scores, 99.5% or higher is highly recommended; anything lower than 99% is substandard.
There are many ways to get yourself the web host uptime data you need. A good way to do this is to acquire an excellent web hosting review service such as hostingfacts (additional info about this service below). On the other hand, you can just monitor your chosen web host through different server monitor tools – most are free on a trial basis and are extremely useful.
3. Find out the provider's upgrade options.


Shared web hosts are very active right now. On a rough estimate, a shared web hosting account should be enough to back up a properly optimized WordPress blog site with 30,000 to 40,000 unique visitors per month. You'll be doing alright on a shared web host if you can limit your contingency database internet connections to less than 20.
On the other hand, if you count on your site to progress and grow substantially in next couple of years, then you need to pick a web host service with room to grow. This means upgrading the web host – from a shared host to a dedicated server – for additional processing power, memory, disk storage, and superior security measures.
4. Look for a web host with multiple add-on domains.
Domain names are inexpensive, so much so that it's hard to resist not having multiple website names. Based on a recent survey conducted by Web Hosting Talk, 80% of the participants own over five domains. The remaining 20% own a lot more than 50!
To allow these extra domains, you need additional hosting space. This is the reason it's critical to have a web host account that enables incorporating multiple domains. Usually, the majority of hosting providers allow a minimum of 25 add-on domains in a single account.
5. Make sure that the provider offers basic hosting features.


These essential features include Cron Jobs, Auto Script Installer, .htaccess, and SSI. It's important that you ensure these functions are included because they are used for daily operations.
Cron for day-in-day-out procedures.
Auto Script Installer for hassle-free installation and updates of web applications.
.htaccess for a variety of purposes like security and page redirects.
Server Side Include (SSI) for a more convenient website upkeep.
FTP access for direct file transfer.
Unless you're registering with specialty web hosting providers like WP Engine or Pressidium, these basic features are must-haves. Don't settle with hosting companies that don't provide them.
6. Disregard disk space and data transfer power (as of the moment).
These days, disk space and data transfers are barely significant assessment aspects for consumers – particularly for newbies. If you look closely, virtually all shared hosting providers offer "unlimited" storage space and data transfers. And while the term "unlimited" is just a marketing trick; you get more than enough space and capacity for storage and data transfer.
Also, if you think about it, the storage space and data transfer usage rarely matter to an average site owner today. Photos can be stored on Flickr, documents can be saved on Google Doc, videos can be uploaded on YouTube and Vimeo, and large data files can be kept safe in a cloud storage.
7. Verify the provider's e-commerce features.

If you need a website to sell physical products, consider these questions:
Do you actually need an e-commerce site?
Do you require a certain shopping cart application?
Do you want to make transactions on the website?
Do you need special tech support?
If yes, then it's necessary for you to choose a service provider with adequate e-commerce features. SSL certification, specific IP, and one-click shopping cart installations are among the different kinds of support you will need.
8. Check the provider's refund policy.
When looking into the web host's refund regulations, keep these considerations in mind:
If you opt to revoke your hosting within the free trial period, will the hosting company provide a money-back guarantee?
What is the provider's refund coverage after the trial period?
Are there any cancellation fees?
It's vital that you know how the hosting company deals with customer refunds so you won't have to lose money when things go awry. A few hosting providers charge ridiculously high cancellation rates when clients terminate their account within the trial period. Steer clear of these web host providers at all cost. Alternatively, some providers offer anytime money-back guarantees where you can request a pro-rated reimbursement after the trial period.
9. Choose a provider with a user-friendly control panel.


A user-friendly and well-designed hosting user interface is imperative. It doesn't matter if it's a cPanel or a third-party control panel, as long as it's easy to use and offers the critical features, then you're good. With no sufficient UI, you'll end up susceptible to the web hosting technical support personnel – even when you simply need some simple server modifications.
10. Learn more about account suspensions
Here's a trick that most hosting review services won't inform you about: web host providers will close the lid on and terminate your account if you use an excessive amount of CPU power or when you violate the rules. So before signing up, it's critical that you read the account suspension guidelines. Understanding your account limits enable you to grasp fully two important factors:
How generous or measly your web host is: should you pick this web host or look for a different provider with less limitations?
How transparent your provider is: can you rely on your service provider's word? Dependable and reputable hosting providers generally have very clear rules about account limitations.
11. Check if the provider offers an email service.


If you need to host email accounts along with your site, then you must go through the email feature before the signup. Majority of hosting providers offer the ability to host your email address (ex. email@yourdomain.com), but it's important to double check just to be sure.
If the email feature isn't offered, this shouldn't be a big issue. There are many ways you can have an email account using your domain. For instance, Google Email Apps is a free and user-friendly resource where you get the first ten email accounts for nothing, and $5 per account per month moving up.
12. Decide which hosting rate to prioritize: signup vs renewal prices.
Internet hosting bargains, particularly with shared hosting, are typically sold really cheap upon signing up. However, they charge a lot higher on renewals. This is an industry norm. If you're unwilling to hoop between two to three hosts every couple of years, it's impossible to steer clear of the expensive renewal fees.
On the whole, any shared web hosting charged below $10 per month is reasonable. However, you may have a lower tolerance. So, to prevent any distressing surprise, check the TOS and ensure you can accept the renewal costs before the signup process.
13. Verify the provider's site backup rules.


Sometimes, websites crash. A hacker may infiltrate your WP blog and change your index.php file, your entire database may be attacked, or the hosting server may have a serious hard-drive failure. If the web host practices site backups regularly, then there's nothing to concern yourself about when these mishaps occur. Your hosting provider will be able to restore your full website without delay.
14. Check the subscription period.
Don't be stunned to discover several web hosting providers compel their clients to sign-up for unreasonably long contracts. Some even lure customers into a five-year agreement, which is not something you'd want. If you ever invest in a long-term web hosting contract, avoid signing up for over two years upfront unless the provider offers a clear anytime money-back guarantee.
15. Look for a provider with 24/7 technical support.


It doesn't matter if the support is channeled through an email, a phone call, or chat. Your web hosting provider must always have an SOS button. Talking to a real human being is very comforting when you're stressed out and need help.
A Closer Look on HostingFacts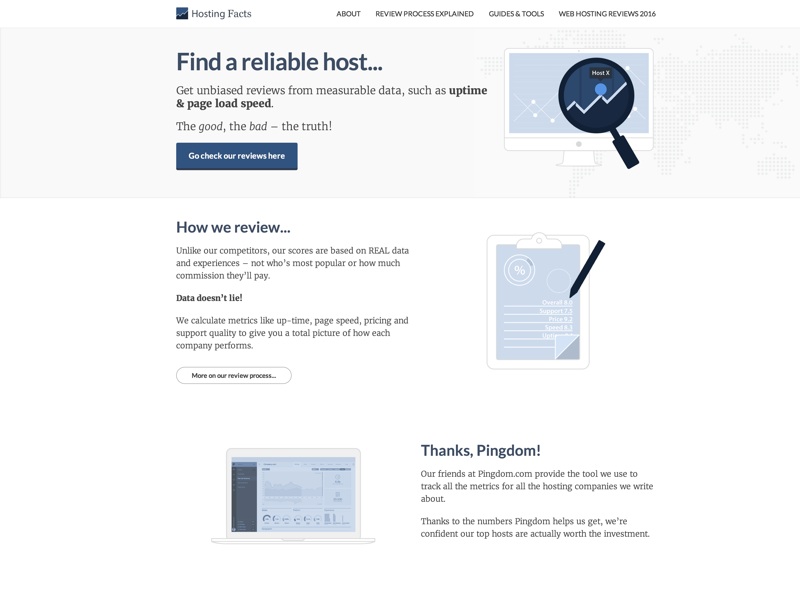 Sometimes, comparing several web hosting providers can be time-consuming and can be tough on your decision-making. But it's necessary to compare providers so you can choose the one that perfectly suits your needs. If you don't have the time to make the comparison manually, look for a web hosting review service that can do this for you. One of the best in the industry is Hostingfacts.com.
HostingFacts is the best because the company extensively does research about web host providers for you. This research includes registering with the hosting service providers, screening their customer care processes and monitoring their loading time and uptime scores. As of yet, HostingFacts has tested and reviewed 27 web hosting providers which include industry frontrunners (Bluehost, HostGator, and Siteground).
HostingFact's extensive test process includes these steps:
Offer Appraisal
The HostingFacts team visits the web host provider's website to assess what the vendor offers and how their rates compare to other hosting companies. Afterward, the team examines their contract terms to seek for any concealed charges or illegal practices buyers must know about. Lastly, the team evaluates the support they offer such as live chat or email.
Sign-up and Pay
As opposed to other web host review services, HostingFacts registers and uses the web hosting provider to make a full, extensive review. The team reports on the provider's sign-up process, payment options, surprise rates, and available upsells.
Account Activation
Not all hosting providers offer access without delay; some even take days to activate the account and sometimes call for an identification card. HostingFacts assesses the user interface of the hosting provider to see how effortless it is to carry out basic tasks. The team installs WordPress to set up a simple website and verifies activation time and user-friendliness of the control panel.
Performance Monitoring
With the website operational, the team then checks if the web host is living up to its promises. HostingFacts uses Pingdom to compute the average up-time and page load rates real-time. The team also checks how fast the website loads in different countries or on different devices.
Support Evaluation
HostingFacts puts the provider's support team to the test by getting in touch with them with several questions that new website owners usually have. This is typically done via Live Chat. The team also tests other support avenues such as email or phone calls.
Rating
Determined by everything the team learns about the web hosting provider, HostingFacts allocates a score from 0 to 10. The calculation of the rating is divided by support (25%), price (25%), uptime (25%), and page load speed (25%). The team can sort the reviews either based on the total score or the elements most important to a buyer.
It's important to assess, check, and review web hosting providers before shelling out money. This way, you get the best services your company needs.