Last Updated on March 3, 2023
So you developed a product that solves a problem of your target audience.
But here's the thing: almost no one is buying it.
Maybe people don't find too much use for it.
Or maybe nobody knows it exists!
Either way, you need a new strategy.
Here, I'll talk about how to know your customer and get him to buy your product.
This way, you can make your product better and increase awareness about it on your way to greater profits!
Build your core audience in your email list
Did you know that the average email programs have an ROI of 37:1?
This means if you put in $100 into email marketing, you'd get a whopping return of $3,700 -—37x that!
So build an email list if you haven't yet.
And as you plan to dive deep into email marketing, remember to focus on your core audience.
You can have 500, 1,000, or 5,000 people on your list.
The most important thing is to shed light on your product.
Send emails introducing them to your product and what it does.
More importantly, get them to pitch in with their comments and ideas about it.
But more on that later.
By focusing on building your core audience, you are putting together a test group or early adopters.
This group will respond much better to your product offer.
Survey them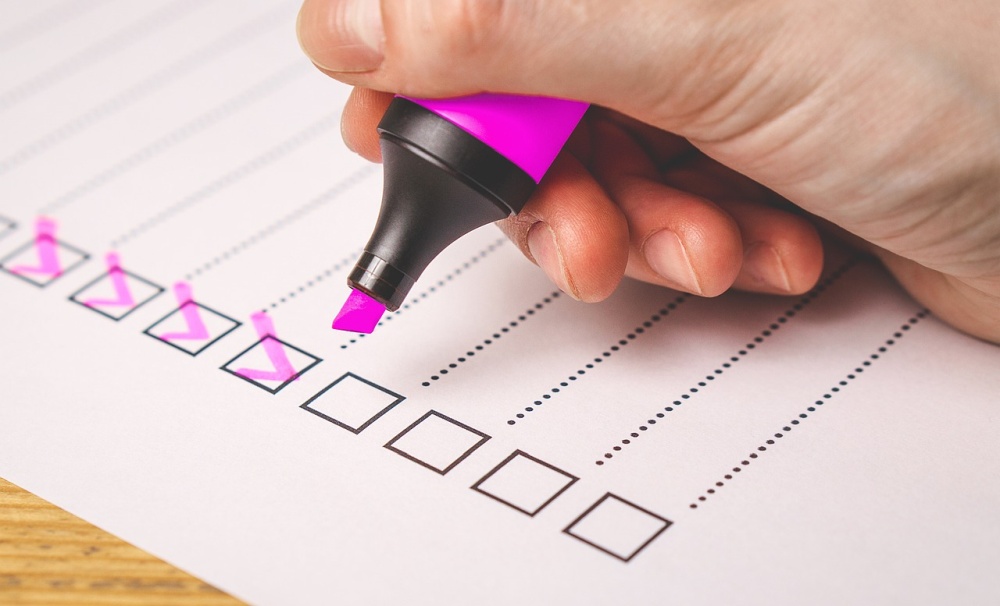 Ask your customers what they don't like about your product.
For example, you got a response that acknowledged the costly nature of your product. Therefore, what you need to do is consider driving down its cost.
It is important that you understand where they are coming from.
You can't ignore their suggestions without knowing first why they think that way.
While you're at it, be sure to look at the products that they are already using. Doing so gives you an idea of the products they're willing to buy.
Going back to the earlier example, let's say lowering the product price is feasible as you can still turn a profit for each sale.
How would you then know that you'll be setting the right price?
Aside from asking your audience how much they want your product to cost, do some due diligence of your own.
Check the typical costs of the products similar to yours.
Then adjust your product's price based on the results.
Think of this as a way of asking people what they want. But you're doing it in a more helpful manner.
Sell what the product can do, not the product itself
What interests people about a product is not the actual product.
It's the value and benefits that a product can offer them.
So fill them in on how much easier their lives will be if they take your product home!
For example, you're selling whitening supplements.
According to the principle, your focus should be on what the supplements can do for people.
You can share a detailed testimonial of a customer who used the product and enjoyed whiter skin after a few weeks.
Or you can post before and after photos that highlight the transformation.
By showing that the product works, you can turn people's interests into actual sales.
Keep your product laser-focused to what its core audience needs
An all-around product may be useful because of its lineup of features. But some of its specific features may also be unnecessary.
For example, SEMrush is a great product for digital marketers. For link builders, however, they wouldn't have much use for its social media and some of its content writing features.
As a result, the tool becomes less valuable to this specific group of people.
The answer here is to keep your product lean and simple. Only develop features that your core audience will find useful.
Going back to the whitening supplements example, let's say that users can also enjoy the weight loss benefits of the supplements.
But here's the catch:
They need to take the supplements for four more months compared to ordinary whitening supplements.
Only if they do will the combined benefits of weight loss and skin whitening take effect.
For some people, this may not be a problem. It's probably even a big plus for them.
But for others who just what whitening supplements do, it doesn't give the product added value to it.
Worse, the supposed benefit becomes a nuisance! They might change to different whitening supplements as a result.
And here's another solution to the problem:
Maybe there's a market for whitening supplements with loss weight attributes.
You're probably just marketing it to the wrong people.
So you need to nail down your buyer persona to create a personalized campaign for that person.
Conclusion
The key to persuading someone to buy something is to approach the matter from the buyer's perspective.
You need to level the playing field and use language that they can understand.
If you can convince them that your product can make his life easier, then you can consider your product sold!
So learn to prioritize your customers. One look into the future of customer experience and you'll realize that catering to your customers is the new marketing!