Last Updated on January 24, 2023
Being a graphic designer is awesome. Who wouldn't want to work in Adobe CS5 all day, drawing designs, planning color schemes, and seeing your great work on the web? It makes perfect sense why it's a competitive, highly sought-after career.
Unfortunately, some people trying their hand at design – perhaps in the grips of extreme competition – feel the need to break the bank completely so they can start designing with no fuss and blow their competition out of the water. And there are a lot of fancy gadgets and software out there too to facilitate this kind of spending.
The Woes of Overspending Before Actually Designing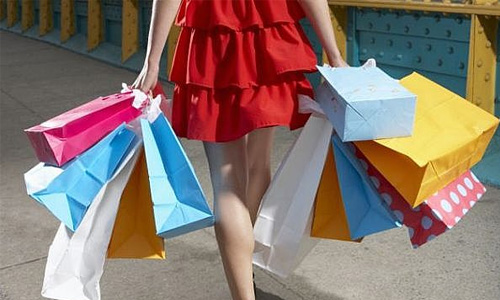 While it's tempting to throw your hard-earned cash at the most top-of-the-line equipment available in graphic design, I strongly recommend you curb this compulsion and invest in some of the cheaper, entry-level products available.
Particularly if you're just starting in design, you need to first discover what your design style is (and whether design is actually your calling in the first place). There's not a worse feeling than investing thousands into a hobby or interest and getting virtually nothing from it.
A Safer Investment: Education
Rather than spending money on expensive equipment, it's much more advisable and cost-effective to invest in education in design first. The benefits of this are huge:
Give you options, advice, and direction. While this is an obvious benefit, it's an important one! You will save many potentially wasted hours by just having someone give you practical and experienced advice rather than searching for it on the internet. Also, classes inherently network you with other designers, which is definitely a plus.
Give you an idea of what equipment you should buy. Ever bought a device that you thought would be indispensible for your hobby or passion, only to find out you have no use for it? Taking a class will ensure that you understand what tools you need for graphic design and why.
Give you discounts on equipment. Simply being enrolled in a single class at a higher institution of learning will give you access to countless educational discounts on software and hardware. Some of these discounts cut prices by over half the original price.
You don't even have to break the bank to get a quality education on graphic designs. You can take courses online or at a community college and still be eligible for discounts as well as receive extremely valuable information about the profession.
The Bare Essentials
If you must get started immediately in graphic design, before taking courses or anything, I recommend you only invest in the bare essentials to graphic design, which include the following:
Sketchbook. This may sound odd, but keeping a sketchbook is incredibly useful for graphic design. Even if you are just designing a webpage template, you can get so many different designs and prototypes sketched out in seconds as opposed to tinkering for hours on design software. If you don't see a need for a sketchbook, I would question your passion for design.
Scanner. A scanner is the perfect digital complement to your sketchbook. Draw a figure or logo that would work perfectly for a design project? Scan it. The technology on scanners has improved so much in recent years that even a low-end scanner can work great for graphic design. Sure, it won't be design-ready from just a mere scan, but this is why you a good design program (below).
Software. It's extremely challenging and frustrating to be a good graphic designer without a good design program. I personally recommend

Adobe Photoshop and Illustrator

. Illustrator is great for rendering sketches into graphic vector art while Photoshop is great for color work, web page template design, and plenty other uses. While both programs overlap a bit, I find both of them to be necessary for a designer. Yes, they are expensive, but they are less expensive with an educational discount or upgrade from a previous version. Also, you can buy a previous version of the program for a much cheaper price.
Tablet. I'm weary of listing this as essential because some designers have no need for a tablet at all (I'm talking about a drawing tablet, not a consumer tablet like the iPad). If you want to try one out, I would definitely recommend getting a cheap but reliable

Wacom Bamboo

(under $100 if you shop around) or a used Wacom Intuos 3 (which is the previous generation of a higher end tablet).
Did you enjoy this article? Comment below and let us know. Please don't forget to subscribe to the RSS-feed and follow Inspirationfeed on Twitter + Facebook (100% Spam Free!) If you enjoyed the following article we humbly ask you to comment,  and help us spread the word with your peers!