Last Updated on March 3, 2023
Success in blogging is all about reaching a large audience and reaping the rewards of your hard work through effective monetization. Neither of these comes easy, and it might take you weeks—if not months—to reach your objectives. Until then, you need to focus on strengthening the connection between you and your online audience.
With an email list, you can keep in touch with your audience regularly on an almost personal level. It is an excellent way to nurture your leads, build trust, and earn more traffic by promoting your content through newsletters.
If you are trying to sell a product through your blog, remember that a majority of your audience will not convert during their first visit. That said, you will get more reliable results if you aim to turn them into subscribers instead.
Below are the critical steps you need to do to build a large mailing list for your blog:
Build Trust First
Trust is the underlying force between every conversion decision. Simply put, if you want your audience to entrust their email addresses to you, then you should prove your worthiness first. Without great content, you cannot force anyone to sign up for your mailing list even if you have the prettiest opt-in form in the world.
To build great content, you need to focus on several things. First, make sure your content is 100% original and not a repackage of existing content from other bloggers. It is generally a good strategy to borrow ideas from established brands, but at the very least you must look at the subject matter from a different angle to create originality.
To capture the attention of readers, make sure you create a strong headline on top of high-quality visual content. Cite reputable resources to improve the authority of your content and make sure it is actionable. Remember that the goal is not just to educate, but to guide your readers in solving their problems. That is how you build better connections and establish your authority in your niche.
Use Eye-Catching Opt-In Forms
Opt-in forms are integral to converting your visitors into subscribers. If you are using WordPress, then you may come across several form-building plugins. While you are free to pick one based on your discretion, remember that a form builder must be time-saving, easy-to-use, and comes complete with monitoring and optimization features.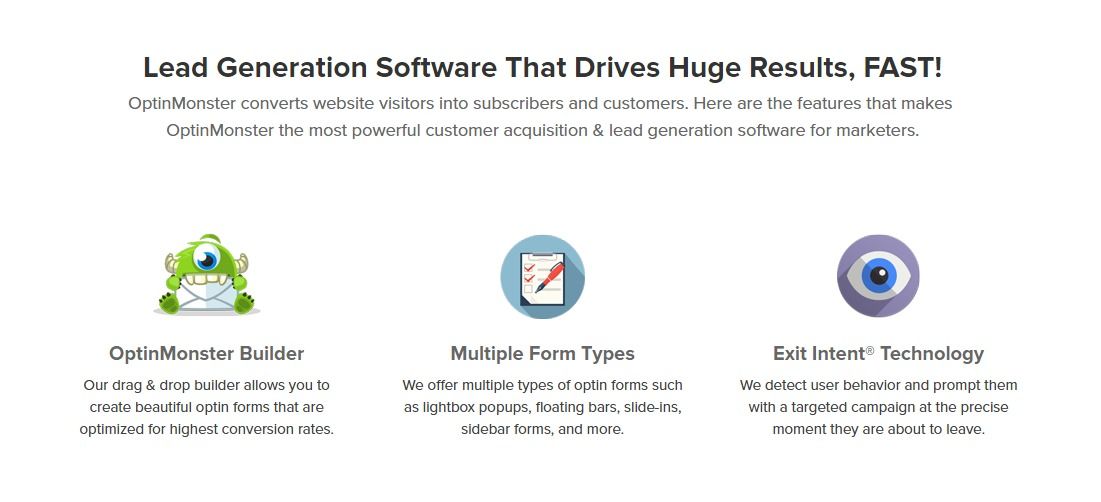 Time-saving means you do not have to write a single line of code while easy-to-use means the design and implementation processes are seamless. Form builders with a visual editor like SumoMe and OptinMonster are both good options for this. Both also have performance tracking and optimization features such as heat map software integration, advanced analytics, and split testing.
Build a high converting landing page
While opt-in forms can be a good way to hike up your e-mail subscribers, these can easily annoy other visitors due to their disruptive nature. Instead of reading your content peacefully, they will be bombarded with ill-conceived forms that dampen their experience with your site.
Instead of relying too much on opt-in forms, you must develop landing pages to help you build your email list.
There are many factors to consider when designing a landing page for building your email list. However, what often goes unmentioned is the need to conduct A/B testing, which refers to the process of comparing two identical pages with slight differences on each and see which one converts better.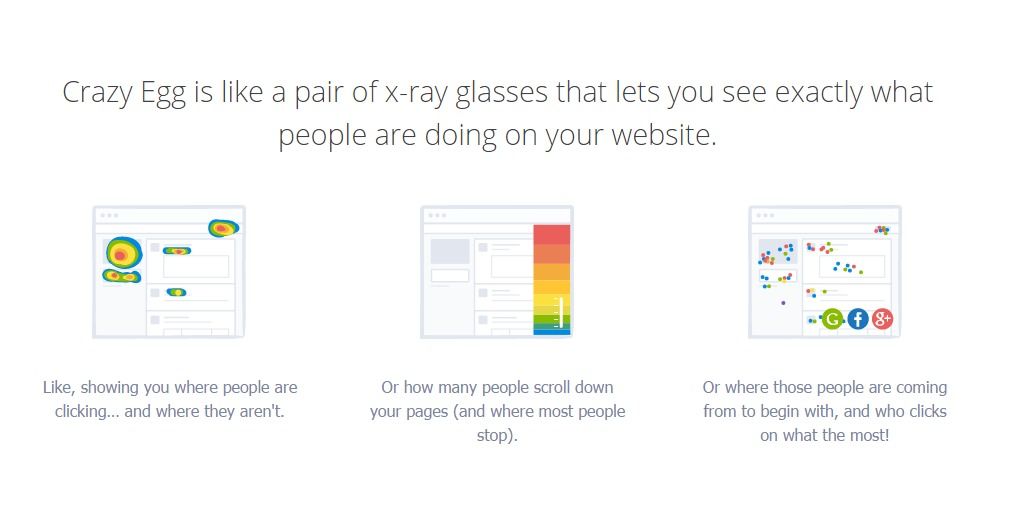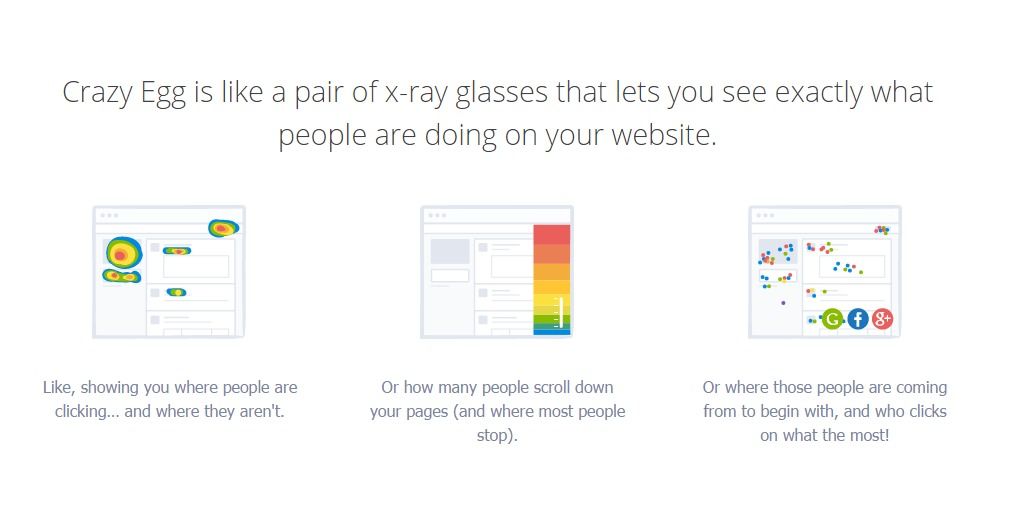 While there are best practices on how to develop your landing pages, it ultimately depends on how they actually perform to determine what is best for you. Using a tool like CrazyEgg allows you to conduct heat mapping and scroll mapping so you can see how visitors interact with your landing page and which parts on the page they click on.
Give Them an Incentive to Sign Up
Even if your audience trusts you wholeheartedly, they may still hesitate to sign up to your mailing list. After all, they can always visit your blog whenever they need new information from you. That is why you need to offer an additional incentive for signing up in addition to regular updates.
Remember that most people are more easily motivated by short-term rewards. A freebie like an eBook, white paper, or case study, for example, is a commonly-used incentive that can get your blog droves of subscribers. It is only a matter of identifying what appeals to your target audience and planning a freebie delivery strategy.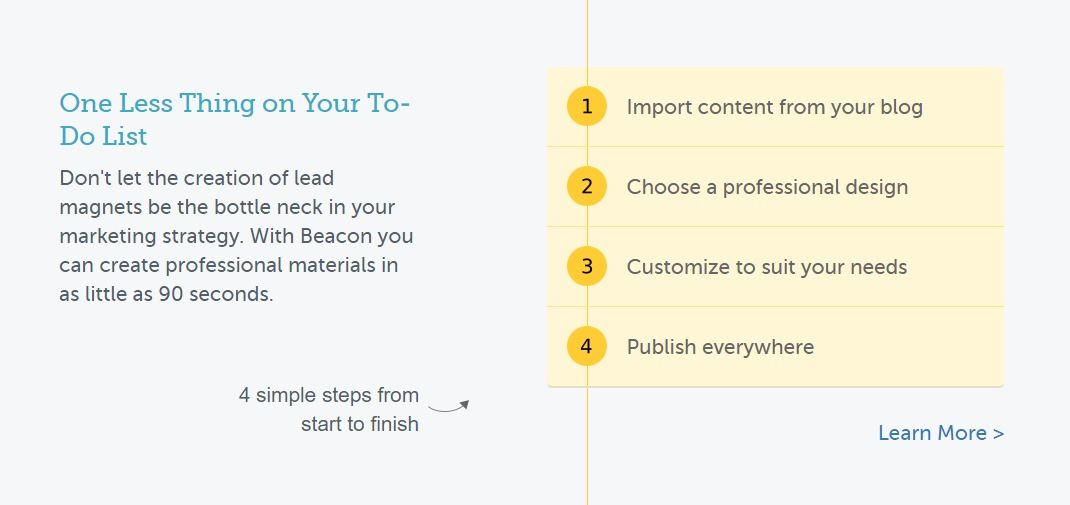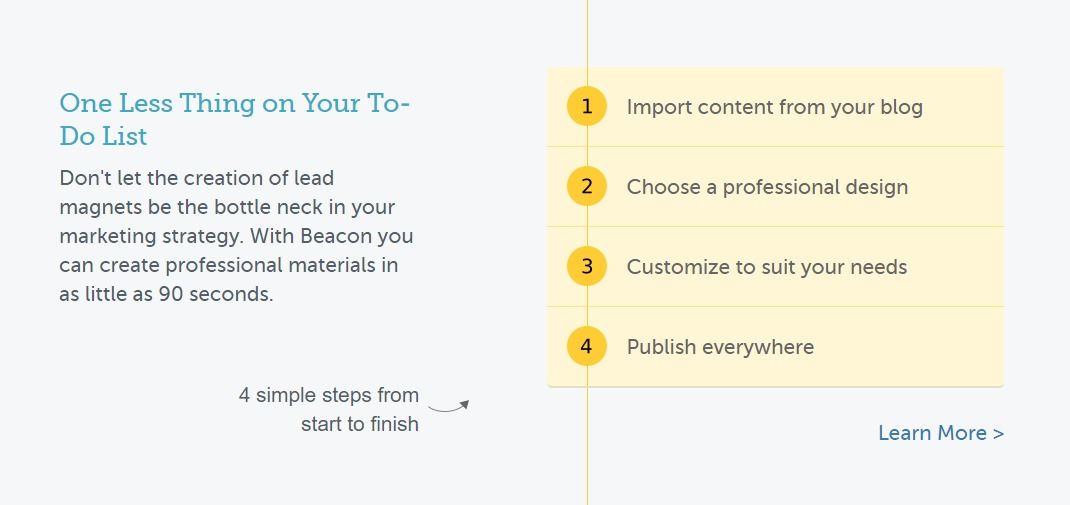 For developing eBooks, you can use Beacon to help you compile your blog posts into an attractive PDF file with just a few clicks of a button. The tool is a great way to generate freebies that you can use as leverage to entice visitors to sign up to your mailing list.
To maximize the incentives to their fullest effect, create an opt-in form and landing page for each freebie that focuses on getting visitors to sign up to your mailing list. They will only get a copy of the freebie if they fill out your form.
In order to set this up, you can redirect users to a separate "Thank You" page after signing up where they can access the freebie. A "Thank You" email will work as well, but if you want, you can offer them access to a private content library by giving them a password to a protected WordPress post. You can set the password by going to the Publish setting, clicking Visibility: Public, and changing it to Password Protected.
You can also use a tool like ConvertKit to create special incentive emails that may contain a file or a URL to the content you want to offer. Another idea would be to send a link to a private YouTube video series, which many marketers already do for their premium subscribers.
Conclusion
In the end, the secret to growing your email list is all about being more helpful. Never forget that you must always give value.
Moreover, to the online audience, there is no greater value than the solutions you can deliver by producing content, creating a better opt-in experience, and offering incentives.
Also, you need to consistently send out the best emails to keep users subscribers. If you send out emails they don't like, they can easily hit the unsubscribe button before you could send out your next email.
Therefore, you need to rely on proven email templates to help you get started with your campaigns. From there, test and measure the emails that work and double-down on them.