Last Updated on March 3, 2023
For many marketers, email marketing is the lifeblood of any business. If you want to make some serious money online, you need to work on growing your email list.
This reason is why bloggers and entrepreneurs alike seem to be obsessed with one thing:
Find the easiest and most cost-effective strategies to boost their conversion rates.
While most list-growing strategies seem to be geared towards the more experienced set of marketers, some strategies don't require much technical expertise.
Even if you're starting, you can grow your email list with simple techniques that you can implement in less than five minutes!
However, a word of advice:
You need to use an email platform to help you implement all the tactics below. I suggest you use Active Campaign as it provides a wealth of features at affordable prices for its plans. Check out this unbiased review to help you make an informed decision.
Repurpose your most popular content into lead magnets
At its very core, lead magnets compel website visitors to sign up for your mailing list. They come in many forms like free ebook downloads, giveaway entries, and access to webinars. While they're quite effective in getting people to disclose their email addresses in exchange for a valuable resource, creating lead magnets seems like a lot of work for what its worth.
So, how do you create a lead magnet when you don't have the time (or talent!) to create your own? By repurposing old blog content and turning it into a PDF. Simply find popular blog articles revolving around a theme and turn it into a visually-appealing PDF file.
You can check out other lead magnet ideas to help you build your email list by clicking here.
Lock your most valuable content
We all know the hard work that goes into creating quality content. You slave for hours doing your research, verifying facts, and creating graphics for your blog article. Make the most out of your effort by gating or locking your most popular content to win more email subscribers.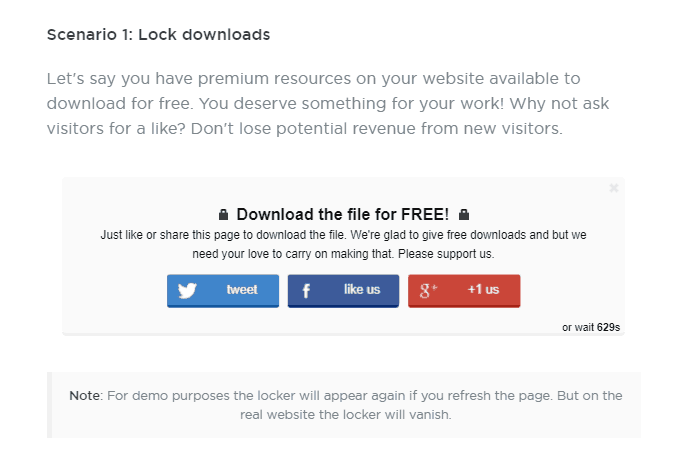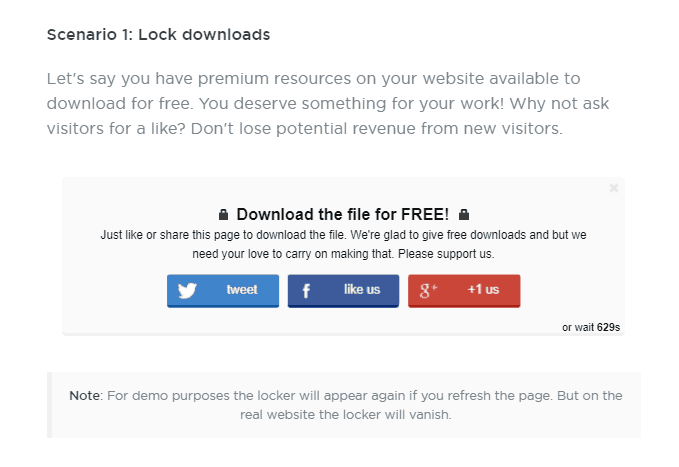 To lock your most popular content, identify which blog posts get the most amount of traffic from search. Lock parts of that content and give clear instructions via a popup on how visitors can read the locked parts. Once a visitor subscribes and enters their email address, they will instantly get access to the content you locked.
A creative way to lock your content is via interactive quizzes. You encourage users to take your quiz and answer questions. At the end of the quiz, they will receive your content upgrade via an answer.
Show off your testimonials
Displaying testimonials may make you seem like a show-off but it's still one of the most effective ways to increase your conversion rate.
"Why," you ask?
Because people, in general, are more willing to part with their email addresses and money when they see that a brand is trustworthy.
Therefore, it's just natural that before a person decides to buy, he or she will read on reviews to see if the company can deliver.
Look for glowing reviews that you've already received in the past and place it on your website where people will easily see it like your opt-in popup form. If you don't have enough, don't be afraid to send a follow-up email to past clients asking them for a testimonial. Don't forget to reward those whose testimonials you'll feature with a discount coupon or exclusive offer.
Clean up your website


It may not be the first thing you think of when trying to improve your conversion rate, but web clutter might be hurting your chances of getting more email subscribers. Websites that are packed with widgets or use different calls to action won't do you any favors as they will only confuse visitors.
If you want visitors to sign up, make sure to limit your options. Be clear about that one single action that you want them to take. Try not to distract visitors with misplaced social media icons or useless images. If something isn't going to help you grow your list, then it has to go.
Keep it short and simple
Even with a clear call to action, you might still be losing potential clients with your opt-in form. If you're not hitting the number of email signups that you're aiming for, it's because you're asking too many questions on your form. Even though asking questions will help you segment your target market better, web visitors have a shorter attention span so you can't bombard them with too many questions all at once.
Wrapping it up
When designing your opt-in form, make sure that you only ask for the essential details that you need. If you don't have any use for names or contact numbers, don't ask visitors for them. The shorter your form is, the higher the chances that people will answer them.
The point of growing your email list is so that you can implement your email marketing strategy to keep potential customers engaged. For your email automation strategy to work, you need an email tool to help you maintain constant communication with your subscribers.