Last Updated on January 24, 2023
It gets all heated and intimate, and you decide to damn the consequences till you're looking in the mirror the next morning. That's when you realize this big red spot you hadn't noticed before, and then maybe a couple of others lined up on your skin.
Even though there's a slight possibility you might be cool with it; chances are, not everyone would spare you that weird glance or shut up about it. To make matters even worse,  you realize you actually have to go out and interact with friends, teachers, co-workers, and your family. Really, it's an endless list of everything that could go wrong.
So the only option left is to conceal it while desperately looking for a means to make the marks disappear as quickly as they appeared. You're in the right place; just keep reading.
Everything you need to know about hickeys, including how long they last, how to treat them at home, and ideas for hiding them, will be covered in this article.
So, What Exactly Is A Hickey?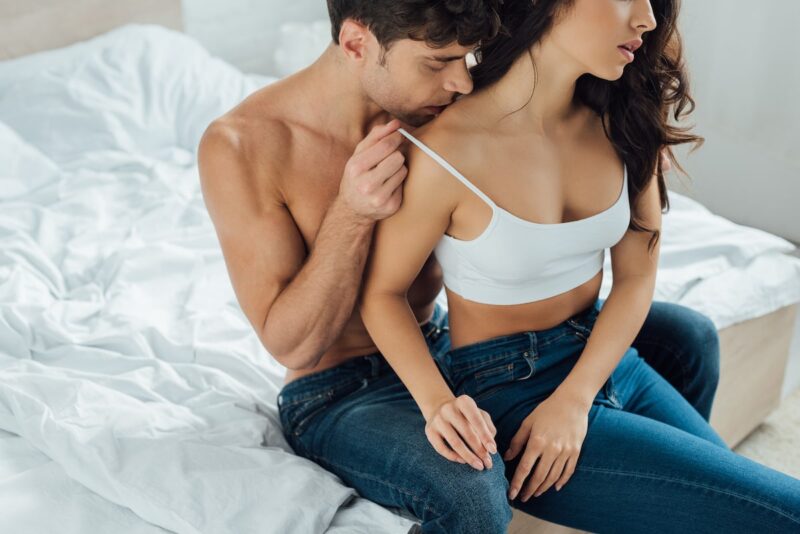 A hickey is a bruise caused by intense suction that appears as a dark red or purple mark on your skin. This pigmentation is caused by broken blood vessels, which, when broken, release tiny amounts of blood, giving a hickey its red-purple color.
Though the neck is the most common location for a hickey, it could be anywhere on your body. These lovebites are most commonly found on the neck, shoulders, chest, and earlobes because they are sweet spots and super easy to access during make-out sessions.
How Long Do Hickeys Actually Last? 
On a scale of mild to intense, hickeys typically last from about two days to three weeks. The size of the hickey affects how long it would last as well. And so it only makes sense for larger hickeys to take longer times to heal than smaller ones.
Best Home Remedies To Get Rid of a Hickey
There is no magic trick to get rid of your hickey as quickly as you got it, but it helps to tend to the marks as soon as possible to prevent them from growing darker and bigger. 
To help you, we've compiled a short list of the best home remedies that will significantly speed up the process. 
1. Give Yourself A Light Massage
Never underestimate the power of a massage, particularly when removing hickeys. Because massages are great for stimulating blood flow, giving your hickey a light daily massage for a few minutes can help speed up the fading process.
This process should be repeated as many times as possible throughout the day in circular motions for an interval of two to three minutes at a time.
2. Apply A Cold Compress
A cold compress is basically any frozen or chilled material, such as an ice pack, frozen food, or even a chilled spoon. With cold temperatures, you stand a good chance of decreasing the blood flow from the broken blood vessels as well as reducing the hickey marks. 
You should apply a cold compress on the area within the first two days for 10 minutes as often as possible.
3. Switch Things Up With A Warm Compress
A warm compress is almost like a cold compress, except, this time, it's not ice – it's heat. After applying a cold compress for the first few days, a warm compress basically applies heat to the body and helps increase blood circulation in the bruised area of your skin.
4. Moisturize With Essential Oil
Essential oils are infused with ingredients that aid in the healing and repair of the skin. Some particularly good at healing bruises are lavender, peppermint, chamomile turmeric, rosemary, and arnica essential oils.
However, these oils shouldn't be applied directly to the skin because they are concentrated. Instead, dilute it in a carrier substance such as water, skincare oil, unscented lotion, or liquid soap.
5. Eat Healthy Foods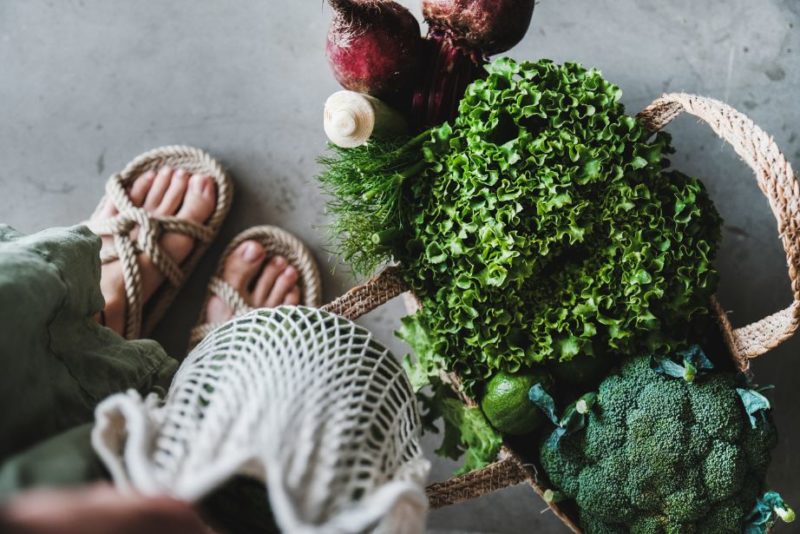 If you haven't already been adding a considerable amount of leafy greens to your diet, this is a sign you should. Plant-based foods, particularly vegetables, are rich in Vitamin K, which to a large extent can help your body absorb the blood that caused your hickey. I'm talking about cabbage, green leaf lettuce, broccoli, kale, spinach, and other nutrient-enriched greens.
Ideas for How To Hide Your Hickey While It Heals
Hickeys may be harmless, but they could also cause you to receive unwanted attention or questions you may not be willing to answer. Covering it up is the safest way to go about your daily activities without being interrogated, and we've got a few ideas!
1. Use Makeup
You don't have to be the best makeup artist to use cosmetics to conceal a love bite. With concealers, foundations, and the right makeup brush, you're one step closer to making your skin look like the hickey never happened.
2. Choose The Right Shirt 
Wearing shirts like turtle neck sweaters, jackets, or sweaters with collars that cover your neck, as well as tops that draw attention away from your neck, are life savers in shielding your love bite from prying eyes.
3. Throw On A Scarf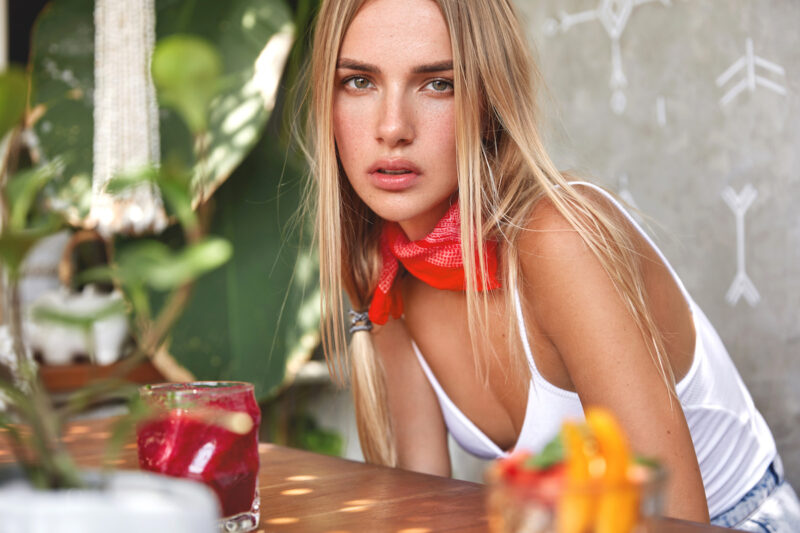 Throwing a scarf around your neck is an excellent way to conceal your love bite while remaining fashionable. This hack is probably one of the most common, but it still works like a charm.
4. Put On a Bandage
If you don't want to talk about the red bruise on your skin, simply cover it with a bandage and make an excuse when people ask.
The Bottom Line 
In this case, the saying that prevention is better than cure is undoubtedly true. If you're not ready to go through the hassle of answering questions, worrying about what other people will think, or covering it up, your best bet would be to avoid it. 
For now, try these home remedies, stylishly conceal the marks while they fade, and just wait out the healing process. Good luck!