Last Updated on January 20, 2022
Our article will help iPhone users try various methods to get their iPhone DFU mode and recover data. Furthermore, the article will also deal with the ways to fix iPhone crash or black screen of death. At last, all iPhone users will also be introduced to the amazing toolkit developed by Wondershare.
Why people prefer to put their iPhone on DFU?
Often, people put their iPhone on DFU (Device Firmware Update) mode as it is considered as advanced state of recovery. There are plenty of reasons owing to which an iPhone is put on DFU mode.
You keep your iPhone on DFU mode, when:
You jailbreak your iPhone.
You downgrade your iOS device to a previous version.
iPhone is stuck while the system is being updated.
Internal data is corrupted.
Functioning of the device is improper and normal recovery mode is of no help.
DFU mode is helpful but it may result in data loss. The data is lost as the mode returns the device to its factory settings. It is the main reason that holds many back from trying it out. For those who really don't want to put their data on stake, dr.fone has come up with an incredible solution. The interface is awesome that provides solutions to avoid data loss, hence facilitates advanced data recovery support.
How can you get out of DFU mode with dr.fone- Repair?
When your iPhone gets stuck in DFU mode, nothing seems to be working in regard to the proper functioning of the system. The only solution, then, is to get out of the mode which can be attempted by pressing the Power and the Home buttons simultaneously for about 10 seconds. The method, however, can cause data loss.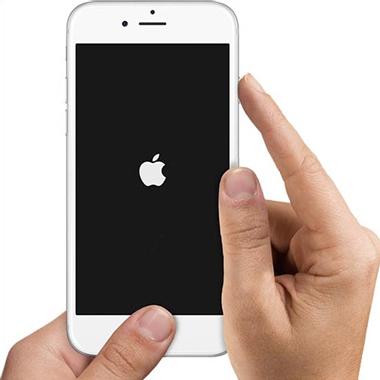 However, you can always exit from DFU mode with the software dr.fone –Repair without any data loss. The toolkit not only helps you get your iPhone out of the DFU mode but also helps you to fix any other system error which your iPhone is having. On the top of that, the software is extremely trustworthy, user friendly and time saving solution.
The software works for Windows 10, Mac 10.14, all models of iPhone, iPad and iPod. It also fixes other iOS system issues like black screen, white Apple logo, loop on start, recovery mode, etc.
How can you restore your data after exiting DFU mode?
dr.fone – Repair not only helps your iPhone to exit DFU mode but also to fix its other system errors. The toolkit doesn't reset iPhone to factory settings; hence no data loss is encountered.
Once you are out of DFU mode, iPhone can be restored from iTunes backup and iCloud backup. This helps you restore your iPhone, the way it was with entire data. But you can be selective choosing your most important data with dr.fone – Recover. Though iTunes backup extractor can also be used for the purpose, dr.fone – Recover is much more flexible. The tool lets you select your data and preserves it on your iPhone.
How does dr.fone – Repair work?
dr.fone – Repair, the world's no. 1 data recovery software, scans iOS device and   preserves data in iCloud/iTunes backup files. The selected data is restored back to the device. The software supports iPhone X/8 (Plus)/iPhone 7(Plus)/iPhone 6s (Plus), iPhone SE, latest iOS 11, Mac 10.11 & Windows 10.
Download the software & then, connect your device to your system.
Select the type of recovery (a. Recover from iOS Device, b. Recover from iTunes Backup File, c. Recover from iCloud Backup File).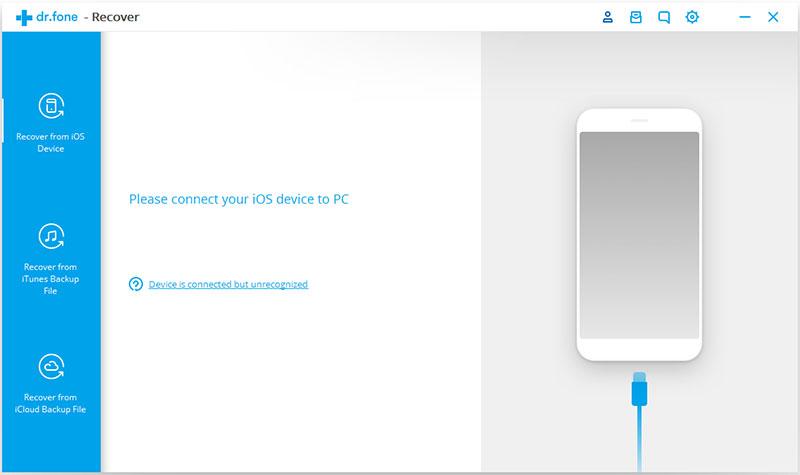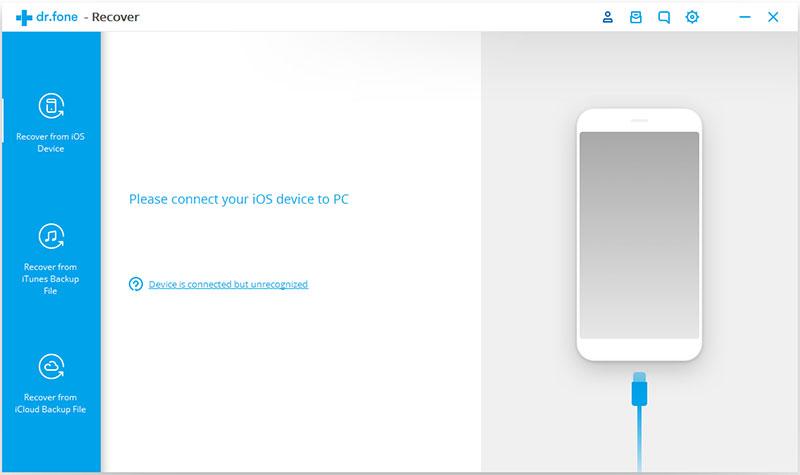 Choose the backup file from which you want to recover your data and rest of the files are to be deleted.
Then, browse through the gallery and select the ones to be saved.
Click on 'Restore to Computer'.
That's how you can select the data which you want to recover on your iPhone.
How can you fix the iPhone crash?
iPhone, the ace device, has been designed with advanced software to ensure immense efficiency. iOS users are proud of their product and enjoy its magnificence, yet there are instances that can lead the device to crash or exhibit interrupted functioning.
Yes, it's true, iPhone too can crash and malfunction. That black screen of death is likely to appear when your iPhone might have had hardware damage, an iOS firmware update, system crash, etc. There are various other reasons owing to which iOS Apps abruptly stop or iPhone crashes.
You can always give it a try to fix the issue by adopting following measures:
The simplest or the primarily attempted method is to restart your phone to fix the problem. This force stop turns off all background operations.
Some storage space is released by clearing phone's memory. This helps your device to run faster without lagging. You can do it by: settings>Safari>Click on clear history and website data.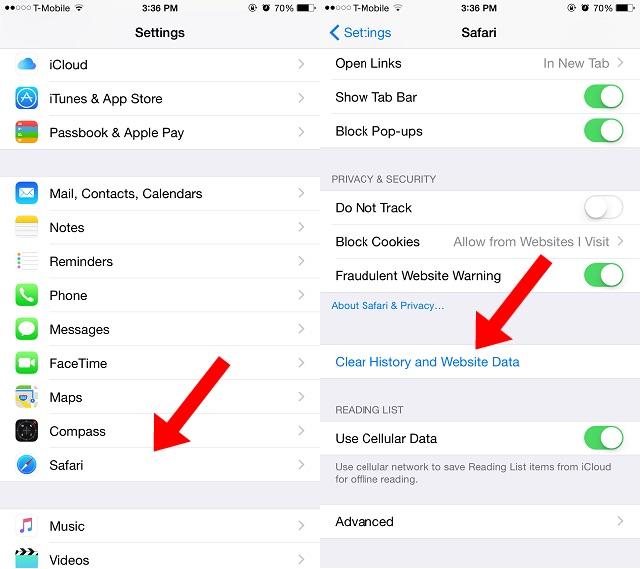 If using an app is disrupting, then close all the apps in the background and re-launch the app.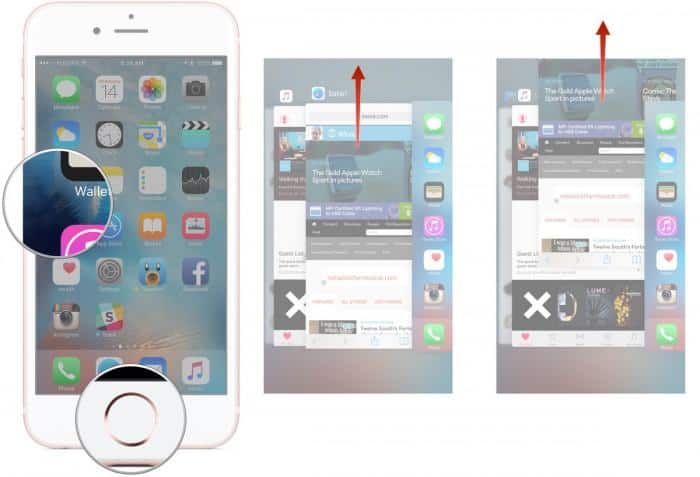 If the app is troubling even when it is re-launched, then better you first uninstall it and re-install to fix the crashing issue.
When your iPhone crashes or your installed apps trouble your device, it could be due to the need to update your device. So, this can also be tried out to avoid further crashing of your iPhone. Go to 'Settings' to update the iPhone and select 'General'. Now, click on 'Software Update' option indicating available update. At last, click on 'Download and Install' and wait unless installation is done properly.
If still the problem persists and you better move to this last resort. Connect your iPhone to your system and open iTunes. Select your iPhone on system and restore backup in iTunes. Make a careful selection while checking date and size and click on Restore. You may be asked to enter the password for backup. Backup is important here, as restoring while using iTunes can lead to data loss.
You can opt for and rely on dr.fone toolkit – iOS system recovery as this rules out the possibility of data loss as this process doesn't require iTunes to play a role.
All in all, dr.fone toolkits are simply reliable and immensely result oriented as compare to many others available. Hence, no need to worry now, if your iPhone is stuck in DFU mode or facing an issue of crashing every now and then.
iPhone crash or that black screen of death can be conveniently dealt with dr.fone toolkit – iOS system recovery. Have an experience and you yourself will find the difference. Wondershare's technique is well-equipped with advanced technology.
The software has been developed with cutting-edge technology to help iPhone users to overcome any challenge which their iOS device is struggling with.
Be confident and be assured as Wondershare will help you for sure!!