There are many websites these days, to be exact, it's an estimated 2 billion active websites according to internetlivestats.com as we speak.
We of course know the big names such as Google, Facebook, or Amazon. But what about all the other websites that want to be noticed too?
Well, tech entrepreneur and SEO expert Fernando Raymond knows how frustrating it can be for any business owner or freelancer to not reach their target audience hence why he will provide some valuable insights into how to develop a website strategy fast and easy for any small business website design, hosted with his recently launched SeekaHost.app, the world's best get online web application.
So, here are a few hot questions answered by Fernando Raymond to support anyone with their website strategy for their online success.
Image credit: @petraeujanephotography
First things first, before we get into the website strategy, can you tell us about the easiest ways of starting a website and what should beginners consider?
Fernando: "After a few years of experimenting and testing how to provide the best blogging platform that also performs better on search engines, we at SeekaHost have crafted the ultimate solution for setting up and managing a website. This was very important to me as many of my SEO clients really struggled with their business website management and I saw how that hindered their online success. With the SeekaHost.app anyone can get started by creating an account where they can easily access the domain registration and web hosting panels to search, register and host their website in less than 5 minutes."
"As a business owner myself, I completely understand the importance of a website, yet I also see the barriers such as time and lack in technical support. An entrepreneur also conducts adequate research and a SWOT analysis before launching a website so the whole process requires as much strategy and thought as any other business process. The modern-day rise of the digital economy makes a website the most important aspect to pay attention to in my view."
"Just think about Amazon, one of the world's most successful websites, and its content presentation and web marketing strategy alone and how that has led to its incredible success as an online marketplace and business." 
Now that one can easily set up a website, what is the next important step to take?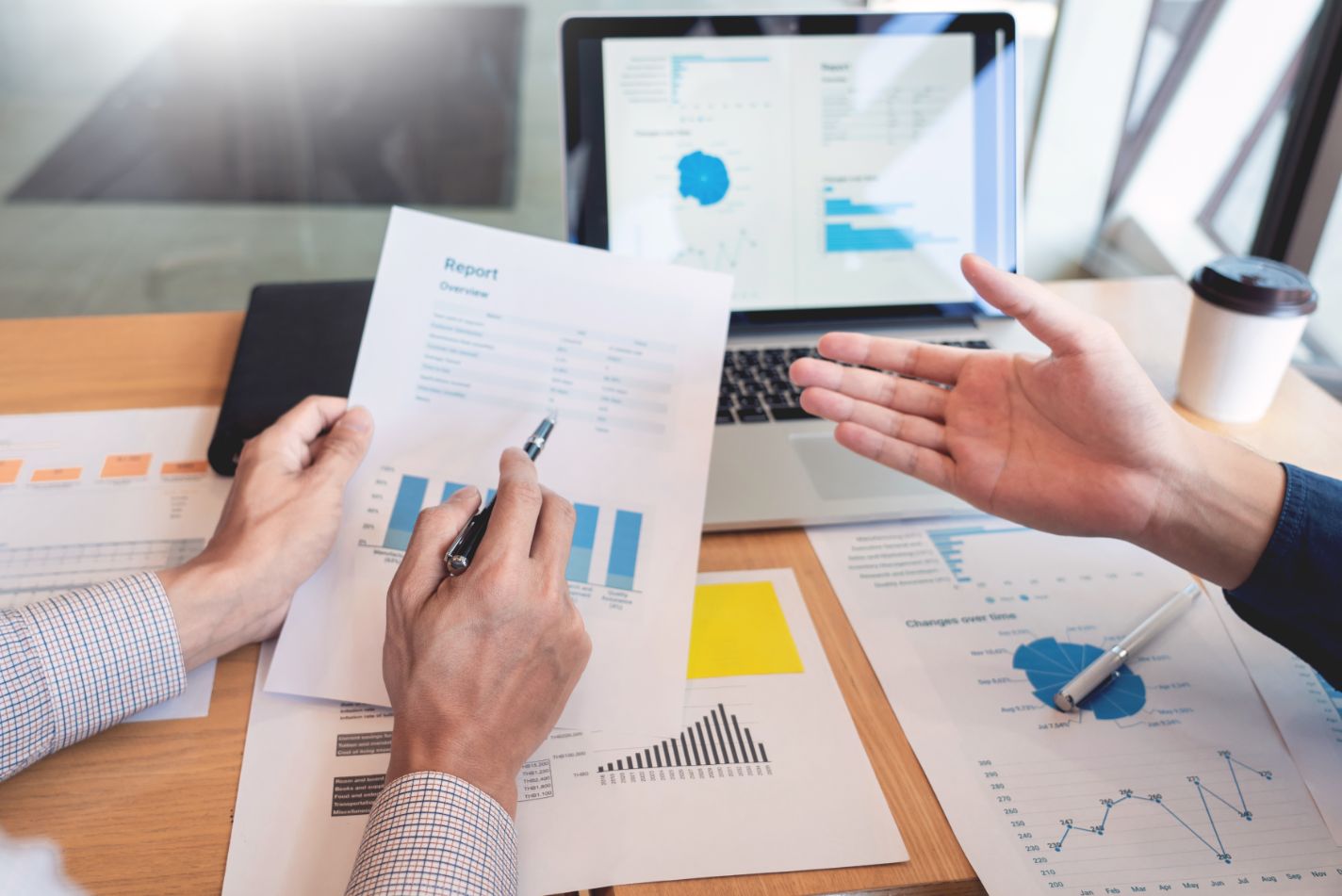 Fernando: "Putting together a domain name with a few web pages is not sufficient when you want to ensure the success of your website. Your success journey already starts with the choice of the domain name. Ideally, get an easy-to-remember and spell domain name that is recognizable. So, if your business has a name, register that as a domain, if available. For a personal blog you can register your blogger name. You get the idea. You need to envision establishing a presence on the web that accomplishes much more and has a future."
"Before you set up your website, carefully think about its purpose and format as that will determine its specifications. In the case of a business website, the purpose is to generate more revenue, aid in the expansion of sales channels, broadcast information, and receive feedback in general. However, every business is different, and their website should reflect that in the design."
"If one is not sure about the design, they should hire a web designer and at my agency ClickDo Ltd. we also offer tailored web design services, because I know how difficult it is for business owners to get that right." 
Let's say the website is up and running. Most would think that's it, but it's not, is it?
Fernando: "I think most wish that's it, but it's far from it. Once the website stands, the real work begins. Because now it must be found on the web and exposed to the right users. So, effectively a website strategy involves the purpose of the online presence, which impacts its design and its marketing strategy."
"The website strategy differs from a tactic in that strategy is long term, whereas tactic means short-term adjustments to the strategic plan."
"Business website strategies usually involve fundamental questions like:
Where is the business currently and what does it want to achieve in the future?

How should the products or services be presented and made accessible for website users?  

How will the business website be funded? 

How is the website mainly used and what purpose does it server (customer acquisition, organic growth, strategic partnership, etc)?"
"For the website strategy you should ask yourself:
How important is the website for the business?

Why does the business have a website?

What is its role in your business development plan?

Who is the audience?

Will the 

website SEO 

be managed by an in-house team, outsourced to an agency, or a mix of both?

What role would 

the digital marketing strategy and SEO play

?"
Sounds like a lot of analysis and planning is required for the website strategy. So, what are the most important questions any website owner should cover in their strategy?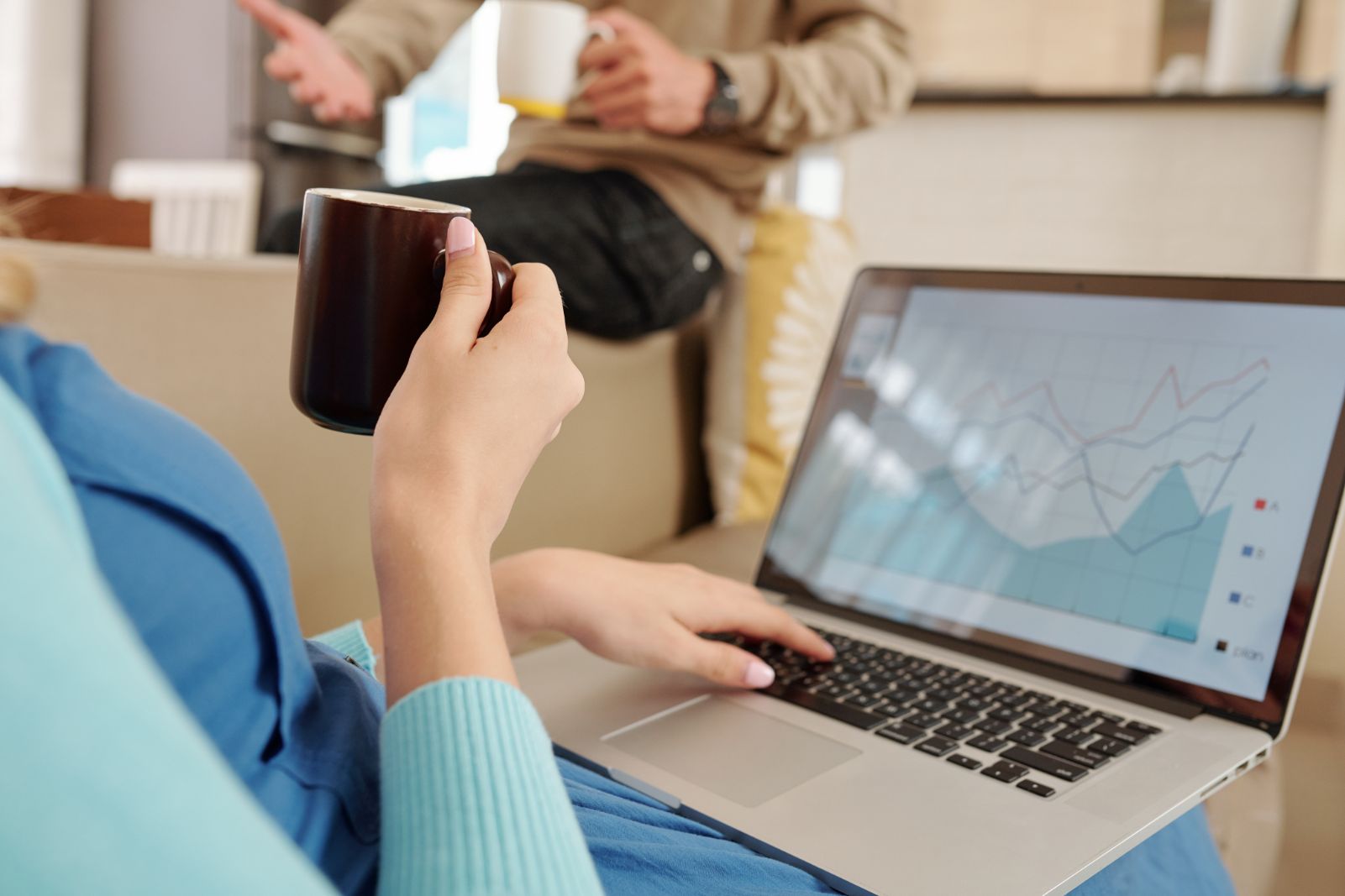 Fernando: "Website strategy begins with defining the role of your site and aligning it with the main business development strategy."
"Ask yourself: Is it an online store or hybrid model that works alongside the physical business or an informational website? You need to develop long and short-term goals for the site."
"The short-term goal can be analyzed with asking questions like:
How would the online store function?

What is the technology to be used?

Who would be logistics partners?

How will SEO be managed?

Who would maintain the site and update product pages?"
"Of course, there is nothing wrong with buying a domain name for just $3 at SeekaHost and creating a basic website before you have chalked out all these answers. But it is advisable not to take the site mainstream, invest in business web hosting and search engine marketing without a detailed plan of action."
What about the technological aspects of managing and planning a business website? 
Fernando: "A website is only as good as the technology it employs. Essentially, there are two parts to a site – the frontend (which is displayed on a browser) and a backend (that resides on a server)."
"The frontend is created with the help of code such as HTML, CSS, and JavaScript. The backend depends on Python, PHP, and databases such as MySQL."
"The most popular software platform to build websites is WordPress and WordPress hosting must be purchased separately."
"If you are setting up an online store, the most popular platforms are:
WooCommerce (24%) with WordPress

Squarespace (24%)

Wix (6%)

Shopify (3.7%)

Magento (2.3%)"
"The biggest factors to consider are:
Cost related to design, hosting, maintenance, and recurring costs such as SSL.

Availability of developers. It is quite easy to find a WooCommerce developer because of its popularity. Far less easy to find someone who knows how to make Magento jump through the hoops.

Ease of customization is critical. A website needs to have a unique and attractive look. This is the task of a theme. Some vendors have more themes and allow a greater degree of customization.

Availability of plugins that enhance the functionality of a site. Plugins help with analytics, SEO, and many other functions, such as cart management, email management and CRM."
"Many business owners struggle dealing with the technicalities of choosing the right software and features, so at SeekaHost and ClickDo we offer consultation services and web design services and with the SeekaHost App we try to make the web hosting control panel, SeekaPanel, as easily accessible as possible with a straight forward interface."
How can SeekaHost help with a business website strategy?
Fernando: "SeekaHost offers simple domain registration and web hosting in the SeekaPanel and our other features like the knowledgebase and the SeekaHost University integrations provide background information about WordPress, web hosting, blogging, and SEO/marketing."
"Another aspect that I as an SEO consultant find very important is the ability to use the information deriving from the website. It allows for so many opportunities to optimize business operations such as identifying the buyer persona from analytics for example."
"Analytics is a broad term that encompasses all the activities that seek to identify and collate user behavior on a website. We have integrated Google Analytics and Clicky analytics as the easiest way to track site visitors and how they navigate and behave. You can use both in the SeekaHost.app portal if you connect them with your accounts."
"I use it to analyse and strategize the website strategy for my personal blog for example:"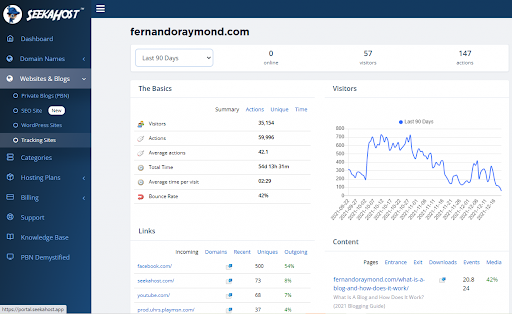 "Google Analytics offers a comprehensive set of data for visitors originating from its search page being the most used search engine to date."
image Source: www.monsterinsights.com
"With additional plugins and software that we share in our blogs, website owners can measure various parameters, such as time-on-site tracking, customer journey mapping and campaign tracking."
"So, in terms of offering our customers the best technology for their websites we also offer many additional perks that help with the website strategy. However, analytics are of little use if the data they provide is not accurately interpreted. And that's where experts in digital marketing come in hence why we offer SEO and marketing services via ClickDo."
What is your best advice for any business owner starting a website?
Fernando: "Website strategy develops on a continuum. While there is a desired short- and long-term goal, there is no actual endpoint. An endpoint would mean that the website is everything it could possibly be. Since it is technology that continues to evolve, that is impossible."
"So, invest in the initial set up of your website, work at it every day and your site will mature. It will evolve as your business evolves hence why it will require constant attention, maintenance, and input to remain competitive. It's a virtual asset that is a huge part of your business, so don't underestimate its importance and use the best tools and solutions from the start to avoid serious damage or faults."