One of the biggest issues of blog editors is to inspire writers to submit killer content on a consistent basis. Typically, writers with churn out a string of great articles only to be followed by mediocre ones. The cycle repeats, leaving editors at their wit's ends to come up with a system that will enforce quality in every content submitted to the blog.
If you find yourself to be in the shoes of such an editor, then you may want to consider following these set of rules and regulations to implement as part of your editorial job.
Use a project management tool
Poor content is made from poor writing habits that are brought by disorganization. Without a clear set of tasks to be performed by writers within a period, they won't be able to perform at their best. Conversely, developing a system that allows writers to be more accountable to their tasks will help them become more responsible with their job.
Therefore, you need to consider using the best project management tool for your team, in case you're not using one at the moment.
For starters, you can go with Trello, which is one of the best and free project management tools in the market. You can create different boards for your team, depending on the scope of the writing tasks. For each board, you need to produce cards that contain the details of the job that each writer must produce. You can assign deadlines to each card so your writers will know which ones to prioritize first.
Another option is Asana, which is a more professional looking project management tool in the vein of BaseCamp. You can create different tasks or projects and assign different writers who will write the content for each. You can also upload the files from within the tool and create a threaded discussion about the tasks so you and your writers can collaborate more efficiently.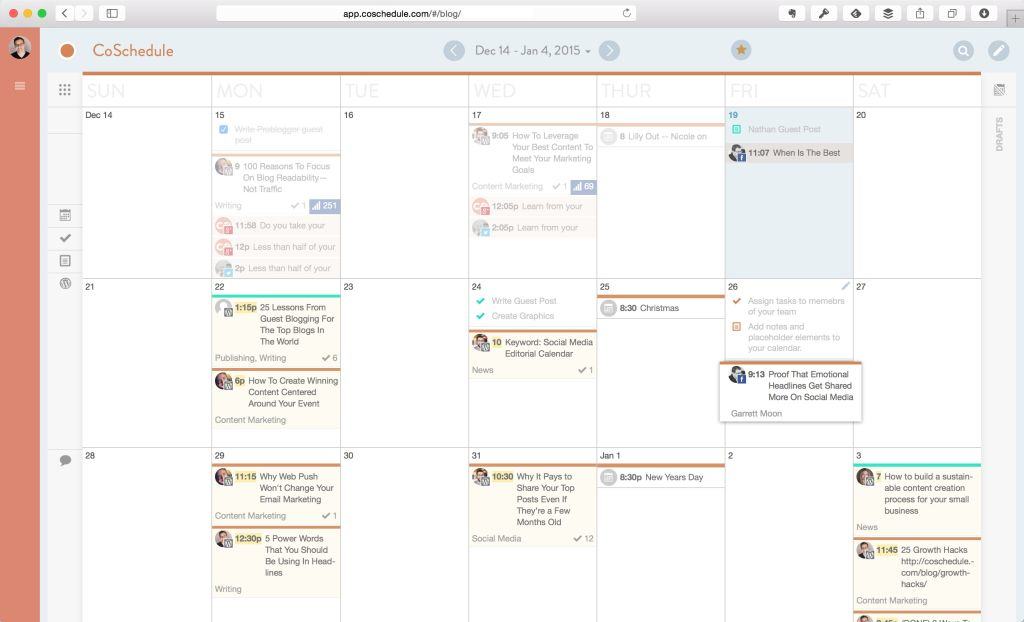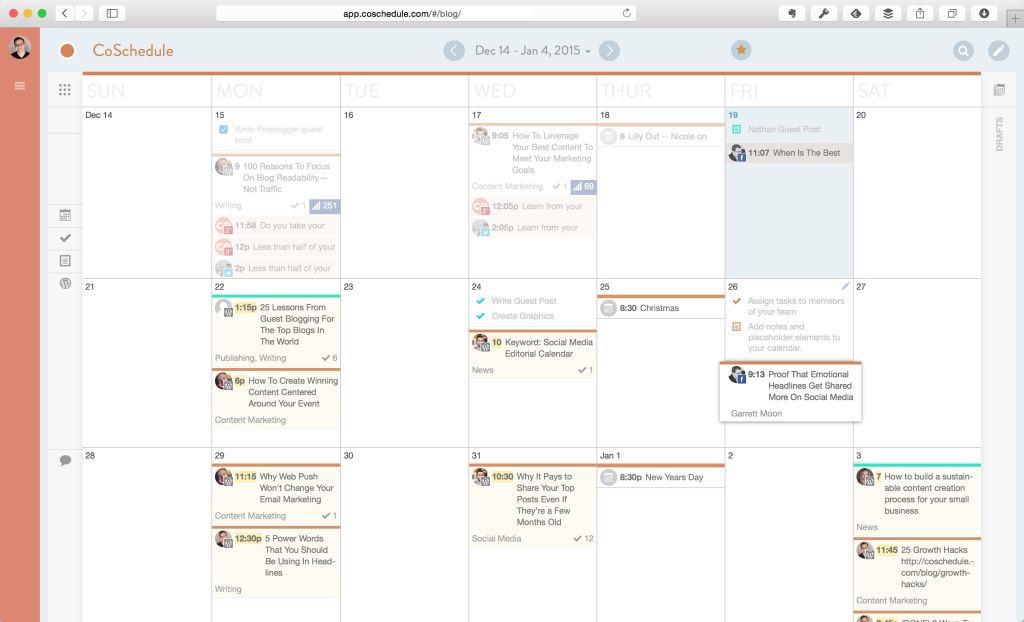 If you want a tool that lets you develop an editorial calendar where you can directly create article tasks from a virtual calendar, then CoSchedule is your tool. Similar to ones mentioned above, you can assign writers articles that they need to complete on a specified date. What makes CoSchedule different than others is the ability to schedule social media shares of a post (whether scheduled or published) so you can drive more engagement through Facebook, Twitter, and others.
Create editorial guidelines that all writers must religiously follow
When writing for a blog, your writers need to be aware that they need to conform to a particular way of writer that's in line with the blog's mission and vision. For example, you cannot have someone write in a conversational tone when your blog boasts a professional feel to its audience. Conversely, you need to track and measure the way how your writers observe the suggested style guide of your blog so you can make suggestions on how each of them can improve their posts.
By building a comprehensive editorial guideline, you enforce your writers to follow a particular style of writing that reflects the kind of blog you have. Aside from tone, the guideline should cover the length of the post, use of images, formatting, and other details that editors busy themselves with.
While there is no one-size-fits-all editorial guideline, you can take a cue from this CoSchedule post on how to approach your editorial guideline not only for in-house writers but also for contributors and others.
Edit content voraciously
This is the part where editors put on their thinking caps. Editing articles is a time-consuming experience because it requires a keen eye for detail. Aside from spotting potential grammatical errors within the content, editors need to reword some of the erroneous sentences to make it read better and in line with the blog's brand.
If you feel overworked as an editor cramming your head in all of your writer's articles, then you need a tool that will help you spot the errors automatically and save you time from editing everything. One of the most comprehensive tools in the market is ProWritingAid. It spots stylistic issues and helps you find the better word to use so you can create content that's not only proficient but also consistent with your tone.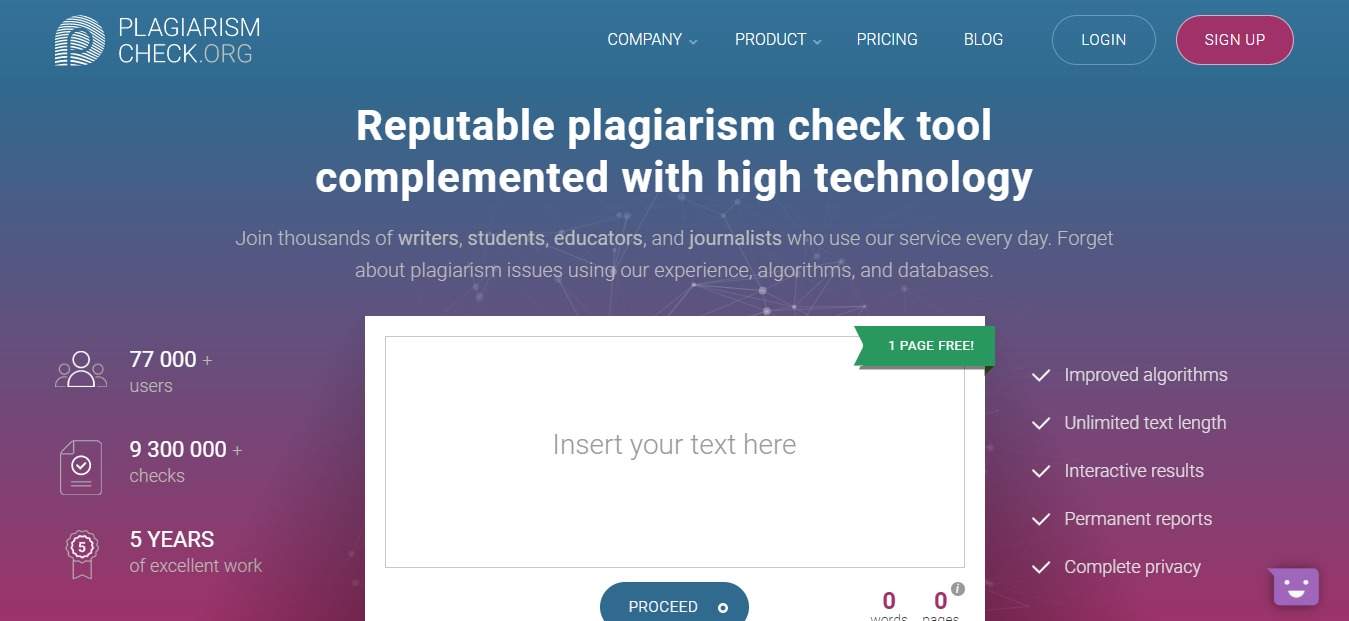 Also, you need to worry about writers plagiarizing content. You can't be too sure with some writers who seem like they write the best content out there but just copy and paste from existing ones. To solve this issue, use Plagiarism Check to analyze each text. It will bring to light plagiarized work so you can refuse publication of that content and not have them write for you again.
Curate content related to writing for inspiration
To keep morale high among your writers, you need to inspire them with reading materials that will encourage them to sharpen their skills.
As an editor, one of your roles is to keep abreast with the latest trends about content creation and your blog's niche. To do this, you must subscribe to the most relevant and updated news that you can share with your writers to help them rethink their approach to writing and challenge them to create better content moving forward.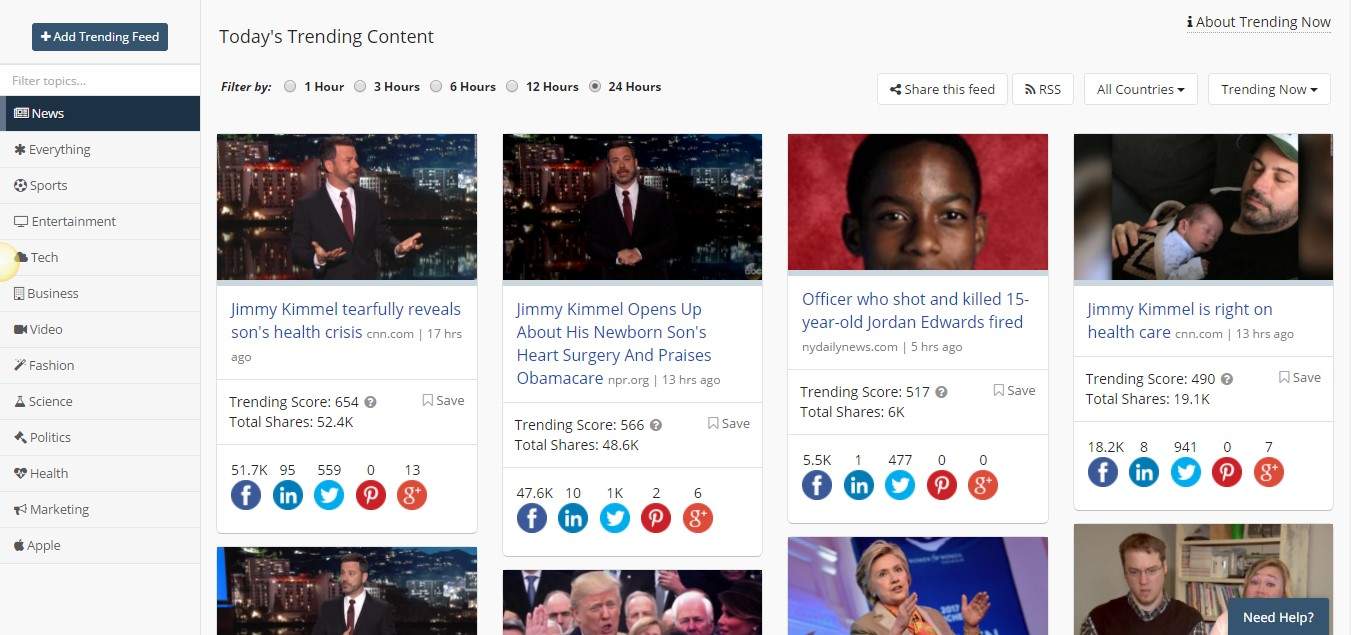 A tool that will help you find the latest content to share with your team is Buzzsumo. Opening the Trending Now tab will show you the latest content categorized according to the topic with the best chance of getting the most shares. If the topic about your niche is not available from the list, you can create a trending feed using your topic keywords so you can get more relevant results that you can show to your team.
Gamify your job
Some people consider their jobs as separate from their actual life. Work can sometimes be joyless and dry because it removes you from doing the things that make you happy. However, there is a way to turn your work into play, which could have a positive impact on the productivity and morale of your writers.

If you are using Trello to manage your team of writers, then you can gamify their tasks using GetBadges and Habitica. Both allow writers to create a character in a role-playing game environment that you can level up using points acquired from completed tasks. They also encourage people to socialize and share badges for tasks they compete for each other.
By treating your craft more than just a job, you can get more writing done and be happier with it!
How about you? Are there ways that you've used and implemented to your team of writers that helped them write awesome content consistently? Share your methods by commenting below!