Last Updated on January 24, 2022
Your customers are an integral part of your business. Keeping them satisfied and engaged will ensure you great return and even in some cases new referrals.
It is widely known that providing excellent customer service is essential for every business's success. In case you are running a call center or in charge of a large activity of contact centers, you should consider new and innovative ideas from time to time to keep your activity up to date. The main question contact center owners or managers are constantly debating on is, how to ensure that their customer service team is providing the finest service possible?
Overall, the efficiency of call centers is measured by the success of the customer service teams to satisfy customers. It is also based on superb agent training and education, providing them with the right tools and technological advances, and concentrating on continuous development.
So, what innovative ideas you should consider in order to improve your contact center? Taking into consideration all advanced tools and new platforms that are constantly popping out from the ground every single day.
Regardless of the industry or the size of your call center you must always stay updated in order to provide your customers with the best possible service they expect you to provide with. It is highly important that you, from time to time follow some call center trends you need to be aware of in 2020 and get yourself ready for the coming year.
Here are the top 3 innovative ideas you should consider for your call center:
Omnichannel Cloud-based Contact Center
In case your contact center is not yet have moved to cloud-based service it's about time to do that. A cloud contact center is a complete set of organizational tools, applications, and cloud-hosted services for contact centers in big companies that necessitate various communications channels such as voice, messages, advanced call routing, agent management, and reports & analysis. The omnichannel experience will give both your agents and customers the best possible service by providing unified and consistent customer interactions through all communication channels.
Latest IVR Technology – Smart Visual Support
This latest advance will allow your call center support agents to see just what their customers see and use this feature in real time to visually guide them to successful resolutions. The customers will also be able to sign forms, share locations, and send video and audio files during the video conversation with your live agents.
This advanced solution is totally changing the support process by shifting it from a sightless event to a visible one, which delivers more rewarding and comprehensive customer experience. The main feature is to allow your company to transform every support interaction into a virtual, visual and more personal customer solution.
Customer & Agent Satisfaction Surveys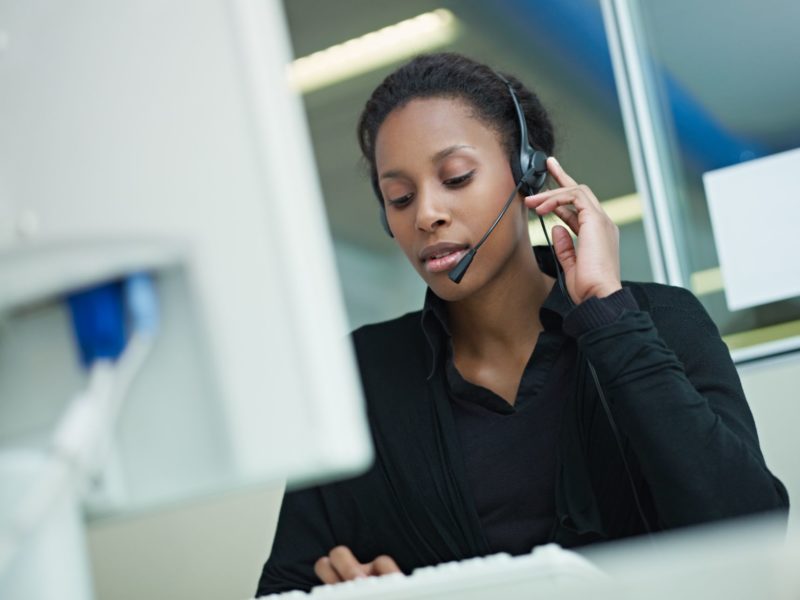 As you probably heard before, keeping your customers happy is very important for your business success. Moreover, keeping your customer service agent happy and avoid them getting into a "burned out" situation is no less important.
It is highly important that you keep both sides satisfied, the best way to do so will be sending satisfaction surveys to your customer and on the same road to send your agents the score they receive from each customer interaction.
That way you can track both the satisfaction of your customers and your agent's productivity and happiness. A very easy and convenient way to do so is by using an advanced application that automatically sends surveys to customers immediately after each interaction is resolved.
Theses are only 3 ways on how you can improve your contact center and keep up the industry pace in anything related to the latest innovative technology. When implemented and adopted accordingly innovative contact center features can make a great change in your contact center and revolutionize the way your operation works.
A Look into the Future
With so many different technological solutions and applications combining with the advanced use of AI and machine learning contact centers are looking for a massive change in anything related to enhance their customer support experience. When we look into the future of the contact centers, we can certainly see that there are many more innovation and automatic processes they can adopt in order to transform into a complete and autonomous business.