Last Updated on March 8, 2022
The past year really put into perspective how important our wellbeing should be to us. We've been encouraged to take better care of ourselves, which can, luckily, be done in various ways. From traveling to a new destination to booking a spa weekend to pampering ourselves in our homes, self-care should be possible no matter our budget, especially if we work from home.
While taking certain actions can make us feel better, wouldn't it be great to have a home that can also encourage wellness through its design? If you'd like to accomplish something like that, you should consider incorporating biophilic design.
What is biophilic design? Well, biophilia means that humans have an innate connection with the natural world so this design makes the most of this affinity by including elements that can help us feel a bit better. So, if you want to boost your mood, promote productivity, and experience many other benefits of this approach, try these tips for incorporating biophilic design elements into your home.
Bring in fresh air
First and foremost, you need fresh air. You've surely noticed how stepping outside and getting some fresh air can help you clear your head. Regardless of whether you're feeling down or overwhelmed by work, breathing can calm you down and boost your mood.
That being said, indoor air can be full of various pollutants including dust, odors, gases, and moisture, which means that you will not be breathing in fresh air and clearing your mind. You want to design a space that will help you bring fresh air into your home. 
If you're building from scratch, make sure to include huge windows that are easy to open and air out the rooms. If not, consider replacing your current windows with bigger models. Moreover, ventilation is also key. 
If you don't already have a working ventilation system, it's high time to add one in order to be able to get rid of unpleasant smells and stop condensation. If nothing else, do your best to reduce the sources of pollution by avoiding foods that might make your home smell bad and smoking indoors.
Let in natural light
In addition to fresh air, we also need sunlight to feel well. While we might not think about it a lot, sunlight exposure boosts the production of serotonin, which calms us down and improves our mood. Furthermore, if you're not getting enough sunlight, your melatonin levels might be off, which is not beneficial as this hormone helps us sleep. Plus, sunlight has the ability to lower anxiety and depression levels.
To invite in as much natural light as possible, bigger windows are also a must. Whether you're renovating and able to get larger ones or not, it's also important to open them regularly not only to have more fresh air but also to be able to absorb vitamin D, which cannot penetrate windows but is responsible for serotonin and melatonin regulation. Another way to let in more light is to add some skylights. When it comes to window treatments, remember to keep them sheer so that light can still come into the room.
Implement natural materials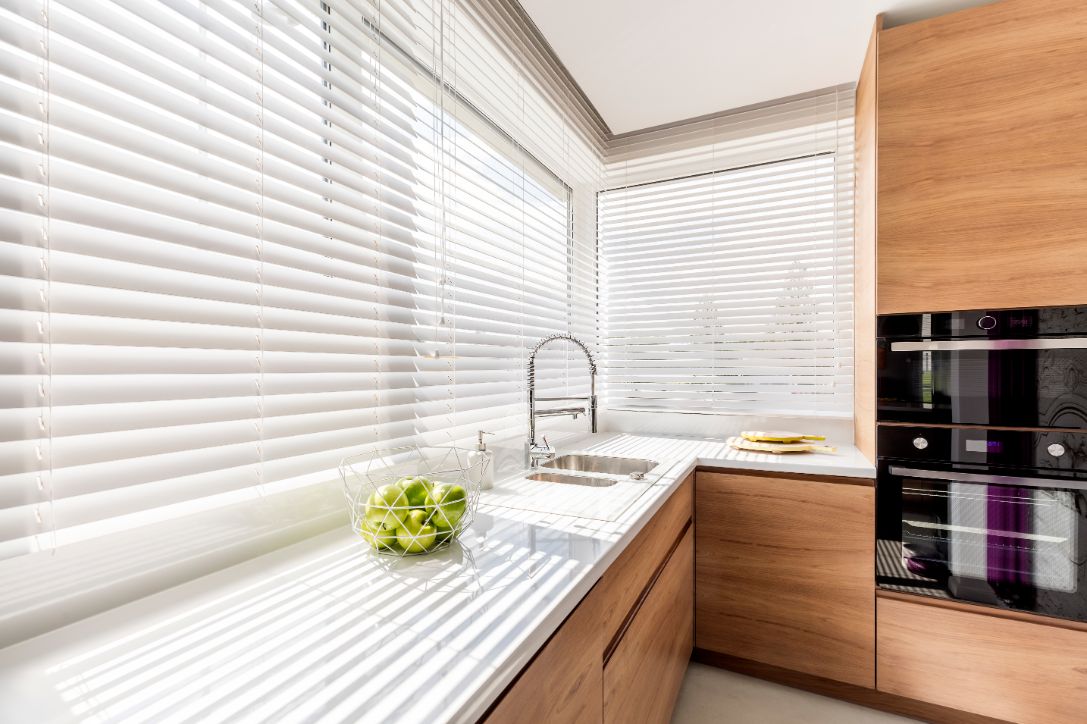 Implementing natural materials into your home also has its perks. So, if you're building from the ground up or doing a large remodel, you have a chance to include materials that can bring the feel of the great outdoors into your home. When opting for the floors, look for materials such as cork, bamboo, and sustainable hardwood. Moreover, you can also opt for natural stone. However, keep in mind that some types are more prone to damage due to humidity and high foot traffic, so choose carefully.
Fortunately, there are things you can do even if your budget only allows smaller updates. For example, you might be able to replace the kitchen cabinet doors with wooden faces. If you already have some exposed beams in your home, you can simply re-polish them and give them a new life. What is more, you can look for new or used rattan furniture for your living room or add a jute rug to your bedroom. Your bathrooms can also be upgraded with some wooden accessories like bath caddies and bath mats as well as organic cotton towels.
Go with a natural color palette
Other than natural materials, a natural color palette is also a great way to add some biophilic elements to your home. As every color has an effect on our mood, it's important to choose the right hues to create a space that meets your wellness needs.
For instance, whether you opt for light or dark wood, you can incorporate it through floors, cabinets, furniture, and accessories. Then, when it comes to floors, dark greens and oranges are also colors reminiscent of nature that you can use in the bathroom or kitchen. Painting the walls is the easiest project you can take on. 
Fortunately, paint comes in all sorts of shades. Blues and greens are great if you want a relaxing, serene space but you can also stick to some earthy tones like greys, beiges, and off-whites. Additionally, even details can serve this purpose. A large yellow sofa, an upholstered blue armchair, green blankets, and beige rugs can all make you feel closer to nature without breaking the bank.
Introduce plenty of plants
As we've said that biophilia is all about our connection to nature, we cannot overlook greenery. Luckily, incorporating plants is very easy as countless varieties can be used to make your home resemble the outdoors. Plus, the ways of doing it abound.
For starters, you can put plants on shelves, hang them from the ceiling, or place them in an attractive pot in an empty corner but you can also create a living wall. If you're a beginner, you want some hard-to-kill houseplants such as the snake plant and pothos. In case you think you won't be able to keep even those alive, you can also go with artificial plants that will create an outdoorsy environment as well. 
With a bit more expertise, you can get the fiddle leaf fig and calathea varieties. Whichever options you choose, make sure you can provide them with the necessary conditions. Once again, it shouldn't be difficult as there are species like ferns that like humidity and the cast iron plant that can tolerate shade.
Add a water feature
There is also plenty of water in nature, which is why you should find a way to introduce this element into your home. Water can invite prosperity into your home, according to feng shui, while the sound of running water is soothing for many individuals.
You can add a water feature to your home in several ways. For example, there are many premade fountains that you can find in local stores and online and place in your home. Then, you can also look for online tutorials and try making one on your own. It will not only add a nice background sound but it can also serve as a focal point in your home. Moreover, you can also add an aquarium to your home and place a few fish in it so that you bring in some life as well.
Incorporate nature-inspired art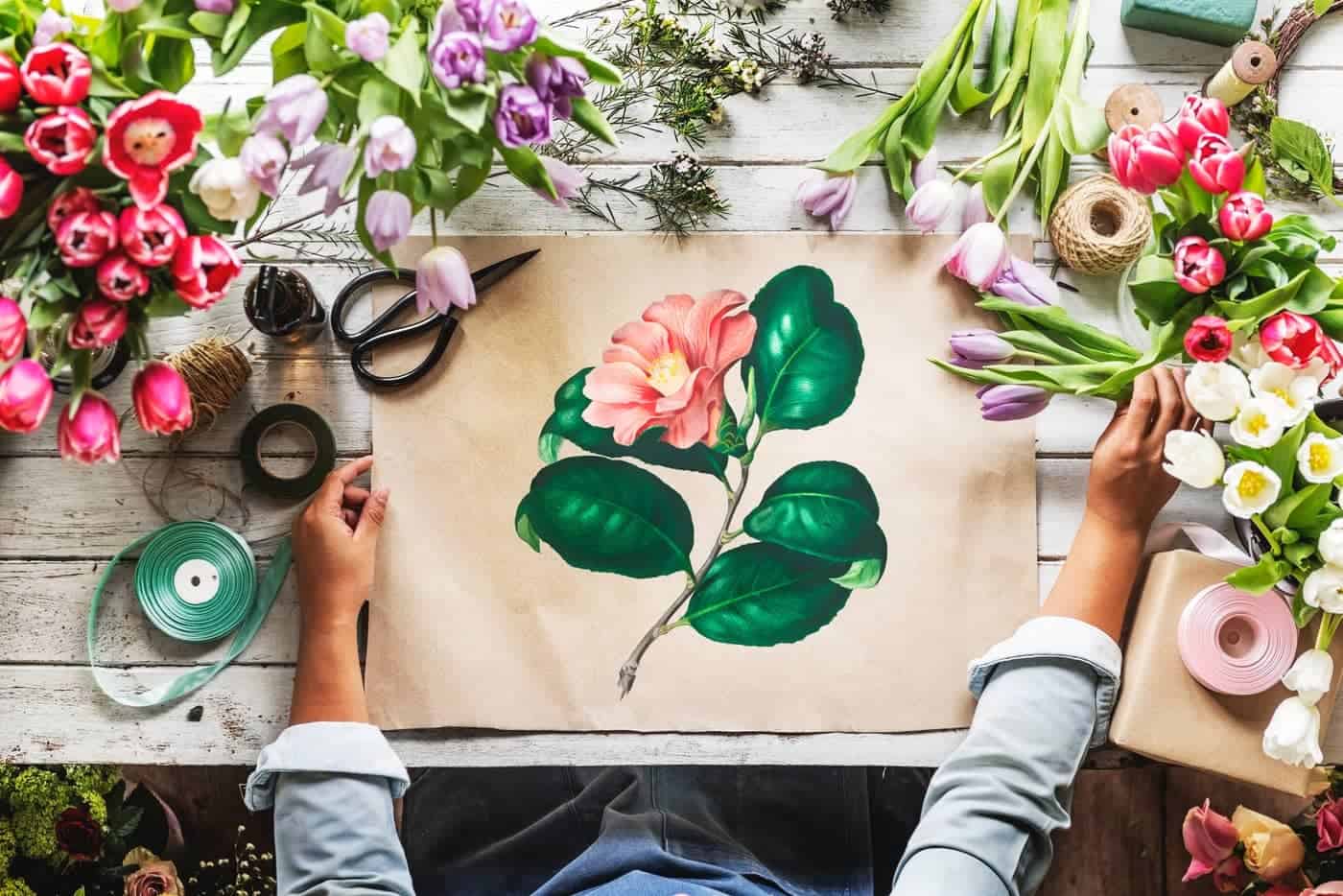 In certain cases, you might not be able to add some of these features. For example, if you're working with a tiny space or renting a place, adding a large fountain or a green wall simply won't be a possibility. If you find yourself in such a situation, not all is lost. You can also add some art pieces that are inspired by nature.
For starters, look for paintings that depict scenes from nature. You can find these online or contact a local artist to make a custom piece. Then, maybe you have some amazing photos from your travels that you can display in your home. For instance, maybe you've captured some waterfalls, beaches, forests, or mountains that will be an incredible addition to your lovely abode. Lastly, it's not just photos and paintings that you can use for this purpose. Everything from macramé to sculptures can bring in some nature.
Try to merge indoors and outdoors
Finally, if you're working with a substantial budget, you can think about combining your indoor and outdoor spaces. For example, if the living room in your home is connected to the yard, you can add bi-fold or sliding doors that can easily be opened so that these areas appear as one. That means that the sunlight will enter your home and provide you with vitamin D, you'll have plenty of fresh air, and you'll get to enjoy the nice view of your green backyard. Plus, if you have a garden that serves as a sanctuary for birds, you might also hear some soothing chirping sounds.
There are many interior design trends to choose from but opting for the one that will be good for your overall well being is always a good idea. Luckily, there are various ways you can incorporate some biophilic elements into your home, from fresh air and natural light to plants and water features.