Last Updated on March 3, 2023
Are you worried about the impact of low conversion rates on your business?
If your company focuses on online sales and marketing, it's crucial for you to invest in strategies that can help you boost conversions. You need to leverage the best conversion-driven strategies to generate more targeted leads for your business to increase sales and revenue.
Online businesses succeed or fail based on their conversion rates, but many companies struggle to improve it.
If your company is struggling with low conversion rates, this article can help you learn how to fix it.
Before we discuss how you can improve your conversion rates, let's see what conversion rate actually is.
What is a Conversion Rate?
Conversion rate refers to the percentage of users who take the desired action out of the total number of users your campaign targeted.
Basically, the conversion rate is the percentage of users that convert or do what you wanted them to. Depending on your campaign goal, "conversion" could mean anything from downloading a resource to signing up for a newsletter or purchasing a product.
Conversion rates are an important metric to track as they show how effective your marketing campaign is. While you might reach a wide audience, your marketing spends would still be a wastage of time and resources, if the campaign fails to drive conversions.
What Counts as a Low Conversion Rate?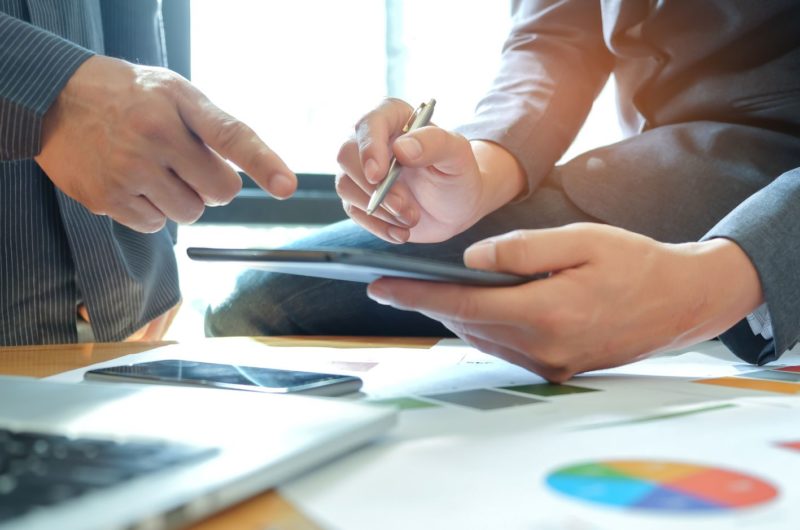 Setting milestones for conversion rates can be a bit difficult since every company has a different goal and parameters to evaluate success.
For example, a company that sells high-end cars with heavy price tags and low manufacturing costs can have a low conversion rate. That's because it takes them a few successful sales to make larger profits.
Alternatively, a company that sells small items such as pencils needs to achieve a higher conversion rate to make larger profits.
Your ideal conversion rate will also depend upon the size of the audience you target.
For example, the same high-end car company can reach an audience of 1 million people with ease. They are likely to survive on a conversion rate of 1% since their 1% conversions are equivalent to 10,000 people buying their cars. By selling a high-end car for $300,000, they could easily generate sales worth $3 billion for their company.
Similarly, the average conversion rate for online stores and websites falls in the 2-3% range. Anything lower than 2% shows that a company is struggling to have a positive effect. A majority of leading companies have conversion rates over 5%, with some going up to 11% as well.
These numbers may seem small, but a majority of online stores get regular traffic in thousands and millions.
Your goal should be to achieve conversion rates that are higher than most of your competitors. this will help you survive tough market situations.
Reasons for Low Conversion Rates and How to Overcome Them
It's not uncommon for companies to experience low conversion rates, especially when they are just getting started. Even some established companies see low conversion rates from time to time. These rates can fluctuate over time, which is why it is important to regularly monitor them and optimize your strategies.
Identifying the causes of low conversion rates can help you determine how to tackle them and drive more conversions. So, let's take a look at some reasons that can lead to low conversion rates.
1. Poor Quality Content
The most prominent problem that leads to low conversion rates is poor quality content. It can turn off potential customers and prevent them from completing a sale.
You should check your website, blog, and social media profiles for the quality of content. It is important that the content you publish and share is authentic, grammatically correct, plagiarism-free, and provides value to readers.
You need to learn how to create better content for your audience. Though fixing poor-quality content can be time-consuming, it can help improve your conversion rates significantly.
If you don't have the expertise to create content that can convert, you should outsource your content requirements to experienced content creators. This will help you save time and ensure that you publish high-quality, conversion-driven content on your website and blog.
2. Low Visibility
Even high-quality content can fail to improve conversion rates if it doesn't reach the right audience. You need to make sure that you promote your content in the right channels to make it reach the right audience.
Relying on your website alone can lead to low visibility unless your website is a popular one.
You should, therefore, promote your content on multiple channels to gain more exposure. You can share your posts on social media and publish content on sites such as Medium.
This can help you reach more people and improve your chances of achieving higher conversion rates.
3. Low Engagement
Creating great content and getting it in front of the right audience is important. But if you want to increase conversions, you need to ensure that your potential customers engage with your content. Low engagement often leads to low conversion rates.
If you want your target audience to engage with your content, you need to create content that is likely to be interested in. For this, you can use Google's Keyword Planner to search for keywords that have high search volume. This will help you design your content calendar based on the interests and preferences of your audience.
Creating relevant and valuable content can help you improve engagement and, thereby, compel users to take the desired action.
4. Ineffective Targeting
Companies spend a lot of time to conduct market research to find the right audience for their businesses. But unfortunately, some of them fail to target their audiences the right way.
Sometimes, you end up sending irrelevant messages or using inappropriate channels to connect with your prospects. To fix this, you should leverage user segmentation to approach each of your consumer groups with relevant content.
For example, if you want to increase the sales of a specific product, you can target people who already viewed or wishlisted that product or similar products. You can send emails with a personalized discount coupon on that product.
Such targeted email campaigns can help you improve your conversion rates and drive more sales and revenue. You just need to change your marketing approach when you target specific audiences.
Companies often use multiple options for landing pages and emails to identify which option generates maximum results. They use A/B testing to identify high-converting content copy and design elements so that they can improve their conversions rates.
Even small elements such as changing the color of the CTA button can have a huge impact on your conversion rates. You should experiment with them to see what works well for your audience.
5. Clickbait
Nothing kills conversions faster than clickbait. Clickbait is the content that aims to attract people and compel them to visit a page. But it usually doesn't provide much value to readers.
To fix this, you should focus on creating content that provides value to your readers. This will help you reduce bounce rates, improve engagement, and build trust. When consumers trust you, it can further help you drive more conversions.
6. Lack of a Proper Conversion Funnel
If your content doesn't encourage users to take an action, you may be missing out on conversion opportunities. Effective content should guide your prospects through the conversion process until they finally convert.
Before you create any content, you should decide on your sales process. For example, if you conduct online transactions, your conversion funnel should look something like:
Introduce your products/services.
Qualify potential customers who need those products.
Guide them to specific, high-converting landing pages.
Help them to navigate through your page and interact with your content.
Make them complete a sale.
Each element on your website and landing pages should be designed to guide your leads through your sales process. This will help you increase sales and improve your conversion rates.
Now It's Your Turn
If your company is struggling with low conversion rates, you should try to identify the reason behind it. This can help you optimize your marketing strategies and content to drive maximum conversions.
You can also ask experts to help you create effective content, landing pages, and a high-converting sales funnel for your business. This can help you improve your conversion rates.