Last Updated on March 3, 2023
Like most web designers working in the e-commerce domain, you keep current with the latest design principles and techniques. After all, you want to give your clients the best value for money, right?
Your clients will take notice when you can prove the ability to incorporate product variation features. It will give their customers valuable extra information about the store's products.
Product variation allows users to view a product from different angles, colors, or textures. Through smart animation techniques, it gives them the opportunity to interact with a product.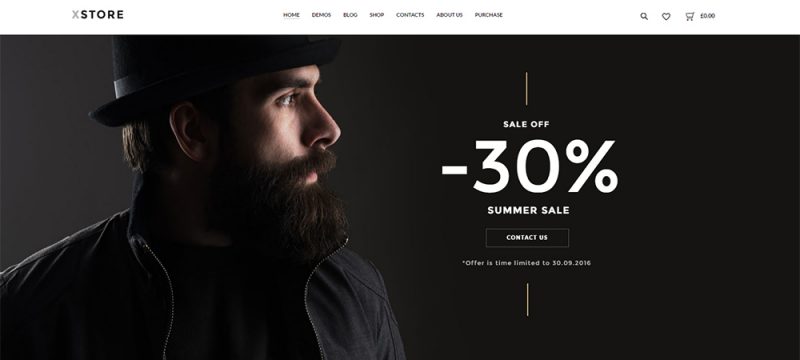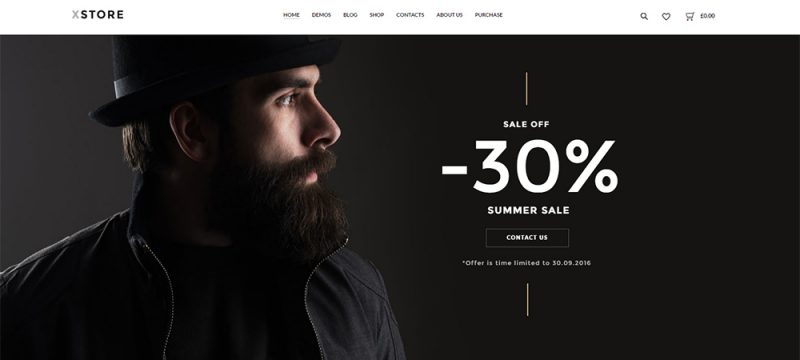 Images can be used to communicate a brand's atmosphere
To be able to incorporate product variation into your web designs, and give your clients the best e-commerce websites possible, you want a WordPress theme that is dedicated to e-commerce.
You also want one that enables you to incorporate these product variation techniques. Such a theme exists.
And it's a king-size one, featuring more than 30 functional shops. And a powerful page building capability, plus an additional feature you seldom find elsewhere – solid live support.
Why Product Images Are All-Important in E-Commerce
Given the tendency of users to scan, an online store that relies only on text to describe a product isn't even an option. Images are a must. Not only are they a must, but using high-quality product images is essential.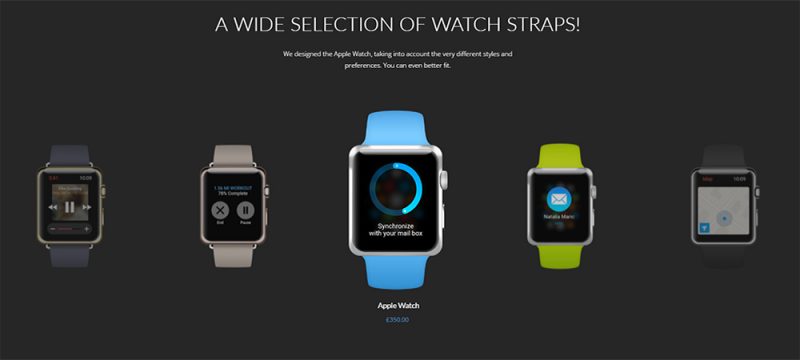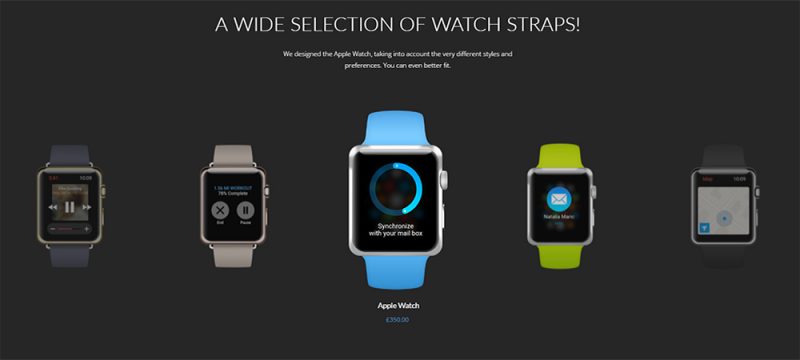 An elegant, simple way of showing the products, in a ready-to-go shop for smart watches.
Product variation takes this a step further. Displaying a product in context with its surroundings, its environment, and its details strongly impacts conversions.
Surroundings can be anything from a white background to a background image or video. Whichever happens to show the product in the best light. Surroundings matter more than you might think
Environment shows the product at work or being used. Environment can, for example, show how easy a product is to use, or model how it is worn. This product variation type often tells the user at first glance that the product will fulfill that user's needs.
Details take the user close up to the product. It is the touch and feel of product variation. A user can't actually feel a texture, but can be given a good idea of how it does feel. Details can also provide evidence that a product is well designed and constructed, or show a close-up of an important part.
Tips for Creating Image Engagement with Product Variation Techniques
Here, we explore product variation in greater detail, with examples from the XStore theme. You'll be able to see firsthand how easy it is to include these powerful special effects in your next e-commerce design venture.
Showing How a Product is Used. This XStore product page illustrates how you can use different instances of product variation to provide a user with valuable information on a product. And how the product is used. A smart hover effect allows the product to be viewed in two different positions.
Adding Quick View to a Category Page. The purpose of the quick view feature is to encourage a user to examine a product in greater detail if the initial look kindles his/her interest.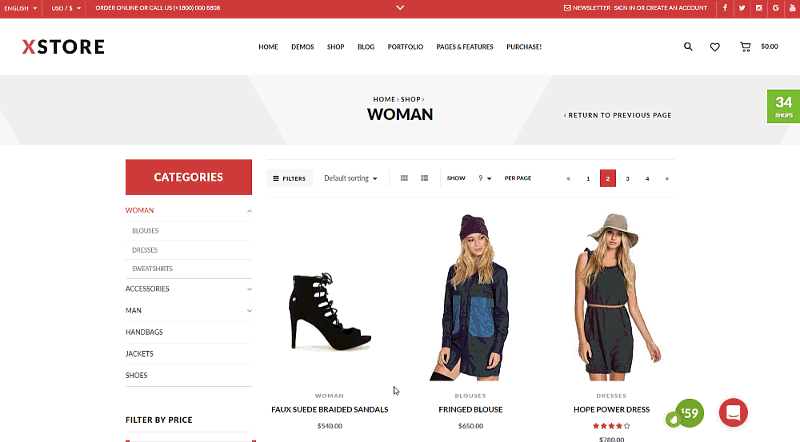 Notice the button that is active because of the hover effect
A user will see a quick view button displayed when he or sher hovers over a product image. If they button is activated, detailed information about the product is provided. Together with an Add to Cart button and a selection of related products. Which also have Quick View buttons.
Using an Environment-like Background. The use of environmentally-related images as product backgrounds is a powerful marketing technique.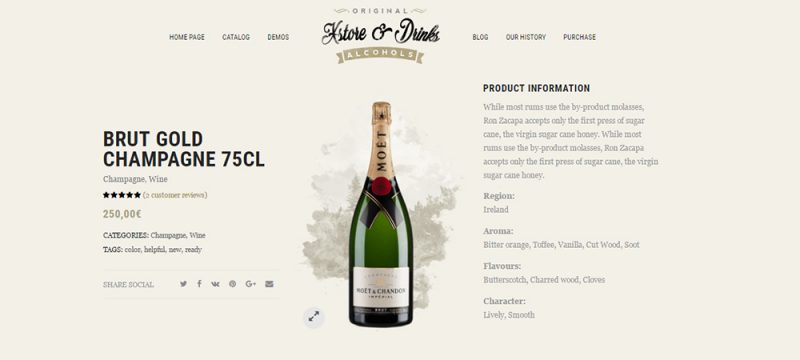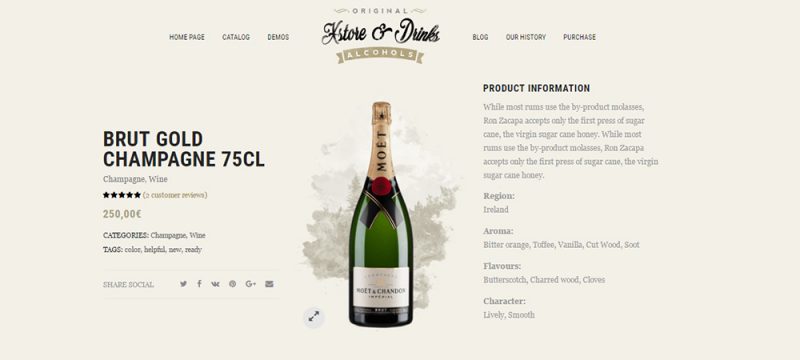 A concept image from the Drink good to go shop
It also creates a wealth of opportunities for a web designer. In this e-commerce example, the surrounding principle of product variation is put into play. Background images for each of the bottles on the page provide information about the ingredients of the product. Or its production techniques. Background images like these can be subtle, and still effective.
Showing the Close-up Details of a Product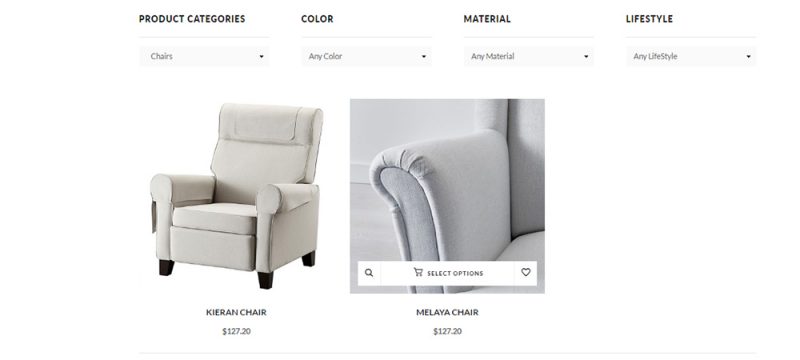 One way to show a product – from the Furniture ready to go shop.
Here, the hover effect enables a user visiting an XStore furniture shop to view close-up frames of the product. By clicking on the sofa, close-up frames highlight its texture, construction, and details of the upholstery. Precisely what a user would examine in an offline shopping experience.
30+ Ready-to-Go Shops Designed to Let You Show Your Design Magic
You've seen several examples of how product variation principles can be applied using pages from XStore shops. Now it's time to take a closer look at the theme itself.
XStore is a WordPress theme consisting of 30+ shops (more on the way), one click install, and 6 free plugins.
Worth $117, these plugins include Visual Composer, Revolution Slider. Smart Product Viewer 360, Infinite Scroll and Ajax Pagination, WooCommerce, and GMAPS.
Before its launch earlier this year, the XStore team put a huge amount of effort into providing solutions to many of the problems web designers encounter.
The team continues to do so. Live chat is available should you be in need of urgent support. With XStore, you can be assured that mobile shoppers will be able to display your online shops' pages as you intend them to.
XStore is an aesthetically minimal theme. It has the features you need, and it is not cluttered with features you have no use for.
This theme is easy to use and it presents you with a wonderful range of design options. Plus, lifetime updates, and superb support when you need it.