Last Updated on March 2, 2020
There are three constants in the world: death, taxes, and algorithm changes.
Most online platforms have been diligently updating their algorithm to help provide users with the best possible experience of using them. Google is one of the most well-known platforms that keep tweaking its algorithm to providers users with the best possible pages in its search results. Other platforms like Facebook have done the same for the very purpose of making it easier for people to use the platform.
For the longest time, Twitter has been coasting on its reputation as one of the most popular social media platforms in the world. Throughout the years, sites like Instagram, Snapchat, and Pinterest have joined the fray and have taken a slice from the proverbial social media pie. Twitter, while still popular, has lost a step no thanks to its lack of updates and lax rules and regulation.
However, the site has recently made moves to improve user experience and create a more productive environment for people and brands to connect with each other and build relationships. The changes are crucial because it also dictates how to put Twitter to good use moving forward. It's possible that there are changes in how to increase Twitter followers and engagement.
In this post, we will look into the different algorithm changes during this recent period and pinpoint ways on how to increase Twitter followers in light of these updates so you can maintain a profile that actively connects with your audience.
How to increase Twitter followers the right way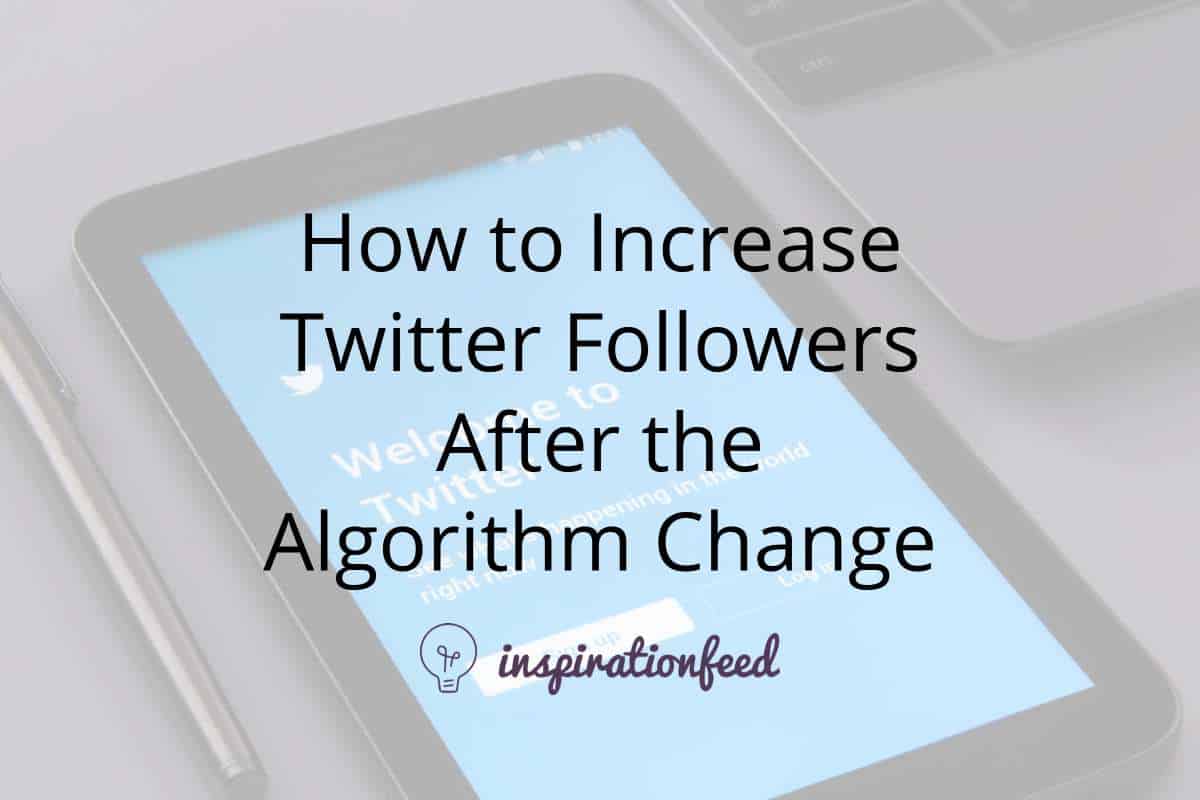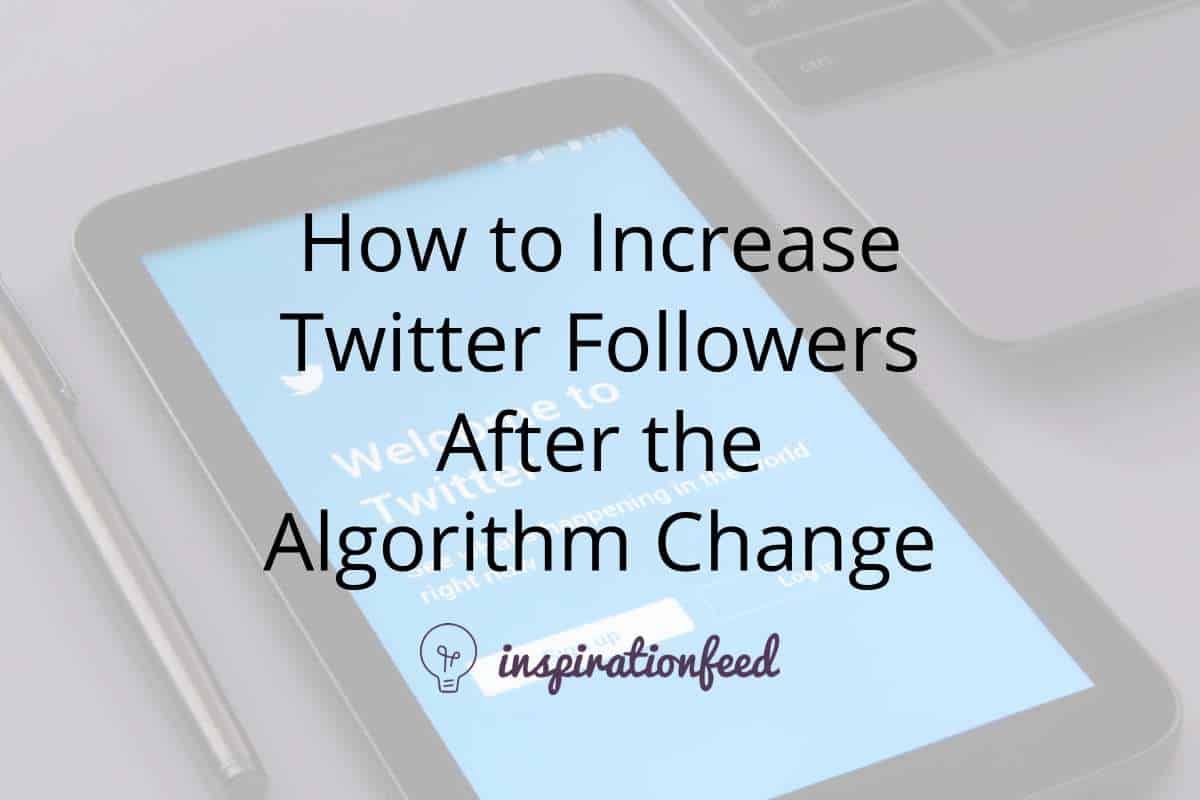 Get the most out of your (best performing) tweets
Similar to Facebook, Twitter features tweets with the most engagement to users. You don't necessarily see tweets in chronological order any more (from latest to older). If your tweet has lots of likes, retweets, and comments, then there's a chance that more people interested in your topic and niche will see the tweet in their feed and engage with it.
Some of your tweets perform much better than others because of different factors. The message resonates with your intended audience, the image used was appealing, it was tweeted at the right time and date, etc. It would be difficult to break down the different factors at this point. However, instead of going in blind and analyzing all of your tweets based on these factors, you can just go to Twitter Analytics and look at your top posts for the past weeks or months.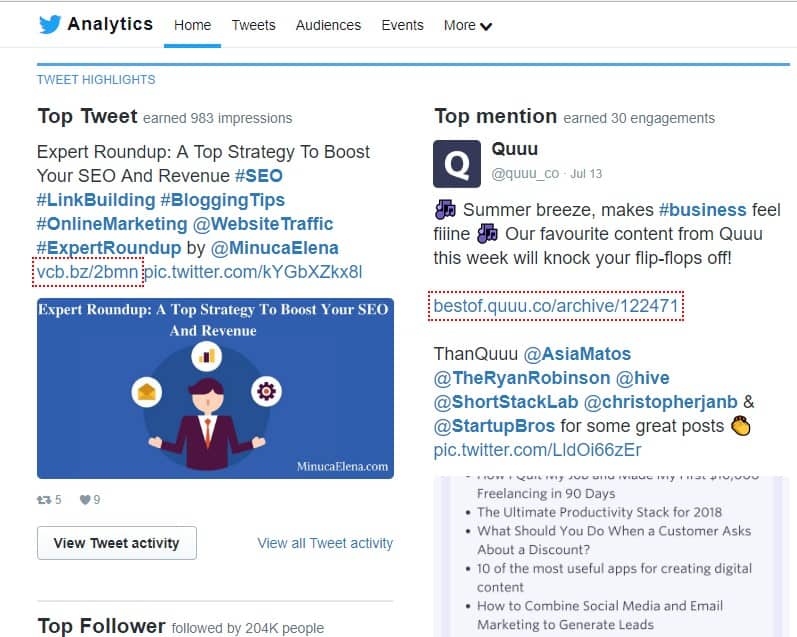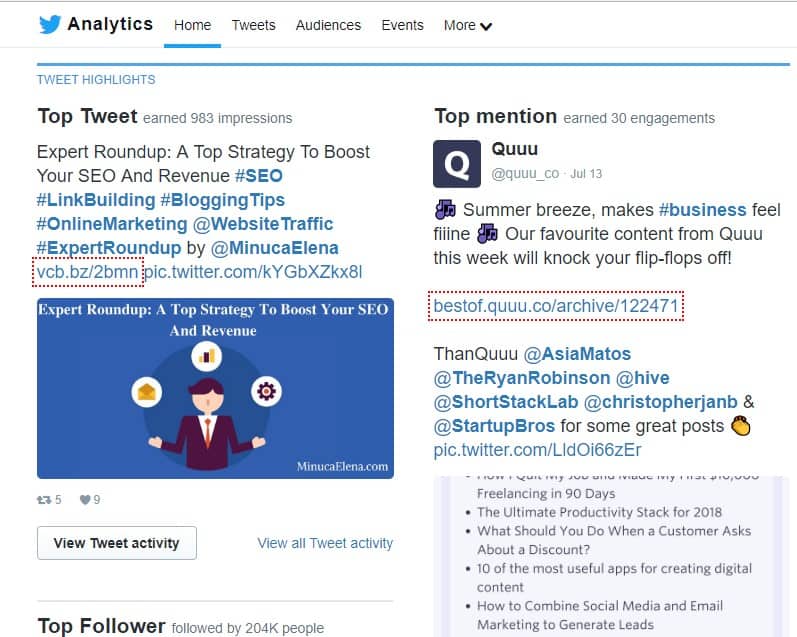 What you need to do: The goal is to re-use these posts again since lots of people engaged with them as opposed to your other tweets and squeeze out more engagement and interaction from them. Here are a couple of ways that you can do this:
Promote your best performing tweets using Twitter Ads to get more people to see your tweets
Run missions using Empire.Kred by getting users to like or retweet your tweets. Once they do, the platform will reward them with the corresponding points you've allotted for each successful action
Publish them multiple times using your chosen social media management tool or scheduler. Since Twitter prohibits the publications of the same tweet multiple times, you need to edit the tweet each time you plan on publishing it
Don't be a hater
Twitter is a social media site filled with "burner accounts" that dampen the experience of using the platform. People hide behind these accounts to add fuel to the fire of hot topic conversations and illicit needless hate and prejudice. Instead of being a platform where people can share their ideas and opinions in a constructive manner, Twitter has become a cesspool for backward comments, much of which is written out of spite and hatred.
Thankfully, Twitter took action against these accounts by updating its algorithm to dispel harassment. The process of removing content and banning accounts geared to abuse other users and add zero value to discussions is one of the biggest changes undertaken by Twitter. The algorithm also detects patterns in an account's behavior that points to trolling or bullying. Once detected, Twitter will ban the account from use.
What you need to do: If you truly want to succeed in your business, then you shouldn't even be playing around with this stuff. I'm not just referring to trolling and making hate comments – I'm talking about creating dummy accounts and bots to help you "grow your brand." Bots operate in a similar manner as trolls – they add zero value to conversations and don't foster the ability to build real engagement with people. All these bots do is just to tweet messages and occasionally retweet some.
Instead of creating Twitter bots, the best ways to increase your Twitter followers is to focus on tried-and-tested tactics on a single account. Don't meddle in multiple Twitter account when one should be good enough. Use it to build actual relationships with other users that will lead you more followers down the line.
Wisely choose who to engage with
Since you have limited time, you need to make sure to connect and build relationships with people who matter. Don't get me wrong – everybody is just as important as the other person. However, I'm talking about people with thousands of followers in your industry or niche. These are the people worth striking relationships with.
It's easy to spot influencers in your field of interest. The real doozy is figuring out the right influencers whom you should reach out to. It has to do with their Twitter activity (retweet ratio, reply ratio, number of followers, etc.). It'll take you time to figure out the parameters for each of the influencers, which is why you need a tool like Buzzsumo to help you find the metrics so you don't have to manually do it yourself.
Filtering out influencers based on these metrics allows you to focus your energies on reaching out to popular people in your industry with the greatest chance of replying.
Once you've identified the best influencers, you can follow the tips and advice mentioned in this Jeff Bullas post on how to leverage influencers to help grow your Twitter followers. Once they have you on their good graces, you can ask them for help promoting your posts in the hopes of getting more followers to your account.
To help complement your influencer search, you may want to get more organic Twitter followers through paid means. While building a Twitter following using the methods above is the best way to go, you need to diversify your efforts to grow your Twitter following as your competitors are most likely doing the same.
Do you now know how to increase Twitter followers?
Making the most out of your Twitter account is never a smooth ride. There will always be bumps along the way given the algorithm changes that's been taking place recently. However, realize that all these changes are for the good. Once the dust settles, Twitter will be better for everyone as it is geared to promote more meaningful engagement and interaction between followers.
The tips above are just some of the ways on how to increase Twitter followers on your end. By choosing your spots and taking the organic route, you will be able to get more followers in the long run.