Last Updated on December 11, 2019
Virtual reality (VR) development is a powerful trend in the modern IT market. VR / AR technology companies are growing rapidly, increasing the investment attractiveness of this industry. But is it possible to capitalize on this sector profitably?
The question is hard to answer. Investors need to think several steps forward while financing the development of advanced technologies because the real heyday of this market is yet to come. If you want to know what to consider when investing in virtual reality, this article is right for you.
Potential of Investing in Virtual Reality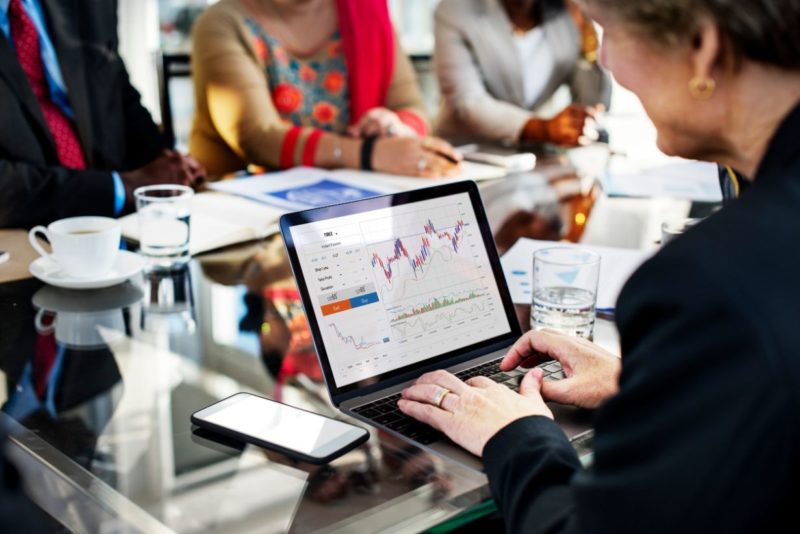 The prospects of this sphere are also evidenced by the fact that global Internet giants are quite actively investing in it. For instance, Facebook is very noticeable in this market. Back in 2010, they bought the developer of virtual reality software Oculus, having paid $ 2.1 billion for it.
Since then, Facebook has acquired 11 more companies involved in virtual and augmented reality.
Apple has also contributed to this segment by purchasing Vrvana augmented reality headset development company for $30 million. Besides, Apple plans to release its own augmented reality headset. The technology for a new gadget will not depend on a smartphone — the headset will have its own operating system running on a separate microchip.
In addition to the entertainment segment, VR and AR are used in other industries. Gaming and education remain to be the most appealing spheres, but now we will list the most invested spheres in descending order:
Gaming
Healthcare
Military
Transport
Film and television
Live streaming
Staff training
Marketing and advertising
Retail / online commerce
Real estate
And most VR companies are working on products in the following industries:
Gaming
Social sphere
Advertising
Live streaming
Film and entertainment
News and visual stories
Music
What Attracts Investors in VR
Investments in the VR industry in the world amount to billions of dollars and the figures are increasing every year. Most investors are financing hardware producers, hoping that it will be either a great product for mass-market users or the technology that market leaders will buy.
Investments in virtual and augmented reality solutions are the most promising from the point of view of ROI in comparison with investments in content and entertainment projects since it is a market of hits and majors.
There are investments in games and peripherals: games for mobile and home VR, new controllers, as well as useful applications and advertising platforms.
Why Invest in VR
Large companies buy projects in different ways:
A separate team for the expertise
Turn-key solutions to build their own
Products that add value to their hardware
Sometimes the reason may be the desire to "stake a claim" on a segment of the market, as, for example, Google did with Google Glass. Alternatively, it could be PR, when an investor buys a company that doesn't have to do anything further. Overall, the market is dynamic in terms of purchases and will continue to develop.
Entering the content market is quite simple as the entry threshold is low. You will need a Unity developer and expertise in creating content for existing platforms: personal computers, mobile devices. You should also learn to build interaction. VR has different patterns, and you need to be proficient in game mechanics, get an understanding of the user's interaction with the game, space, and virtual reality content.
In projects of creating devices — helmets, peripherals — the input threshold is much higher: high capital intensity of development, high cost of entering the market. In addition to marketing, you need to organize production and consider supplies.
All in all, when investing, a significant share of the expected revenue falls on the hardware and content. These two areas are mainly divided into VR / AR startups. Let's see the main advantages and pitfalls of each of the areas:
Content:
Low entry threshold, but highly dependent on a niche
The difficulty of predicting success
The business model is complex and difficult to scale
Educational content that really brings effect is really interesting for the investor. Especially in b2b, if the implementation result for a business is easy to calculate
Hardware:
High capital intensity of R&D and market entry
The success of the product on crowdfunding platforms does not always anticipate the great demand for b2c
The predicted income level with hardware is quite high
Money in VR and AR
The opportunity to earn is at the junction between expertise in VR, AR,  and deep knowledge of the industry. For example, a developer wants to create games in virtual or augmented reality. He knows programming, can create a game for mobile platforms but is not familiar with the gaming industry deep enough.
It is highly probable that his plan will fail. He does not know what successful and unsuccessful games are, how they differ and does not understand the laws of the industry.
Venture capital investments are a game of probability and the risk-return ratio. Therefore, the combination of different expertise gives an advantage.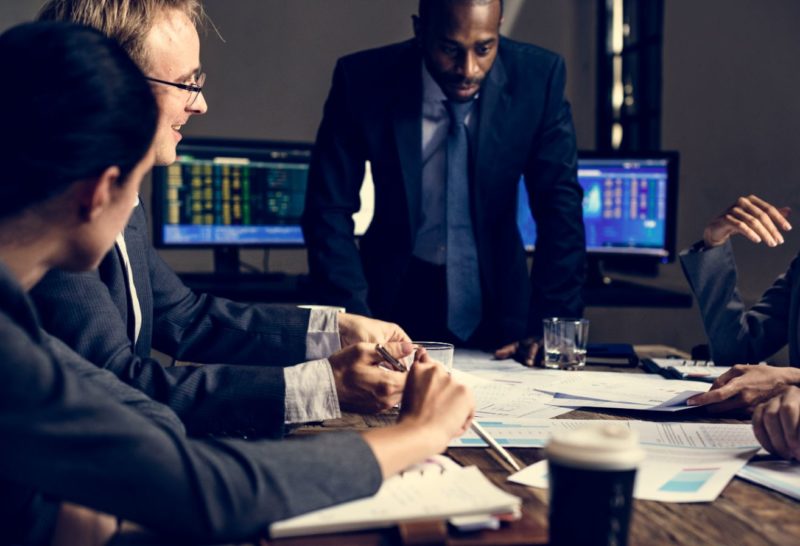 Knowledge of virtual reality is an understanding of technologies (hardware, optics, tracking, controllers, receiving feedback), and patterns of human behavior in VR (immersion effect, interaction with virtual reality). Along with this, industry expertise is a necessity. You must understand the problems of the segment and what value for business virtual reality creates in it.
Companies that now make money on VR business solutions often sell wow effects. For example, a project claims to solve the problems of a design business. It suggests that several engineers wear glasses and work together with one architectural object in mixed reality.
They sell this solution to management. Managers try glasses, like them, and buy. And engineers are not even asked if they need a solution or not.
Therefore, there is a clear distinction between what really brings value and what is created just to be sold.
Final Words
All those who want to invest in the securities of virtual reality companies should conduct market research to select the optimal investment strategy. Whatever way and industry you choose, such investments will likely bring high income.