There's no denying that wood floors provide the most attractive aesthetics. While there are a lot of great imitation products out there, you simply can't beat the look of a real wood floor. 
The only trouble is, maintaining a solid wood floor isn't easy. They are susceptible to damage when exposed to changes in temperature or moisture. This means keeping them clean can be a real challenge for homeowners. 
If you are considering purchasing a solid wood floor, there are some great cleaning tips you can follow. We have teamed up with Stories Flooring to explain how to safely keep your solid wood flooring clean.
Everyday cleaning tips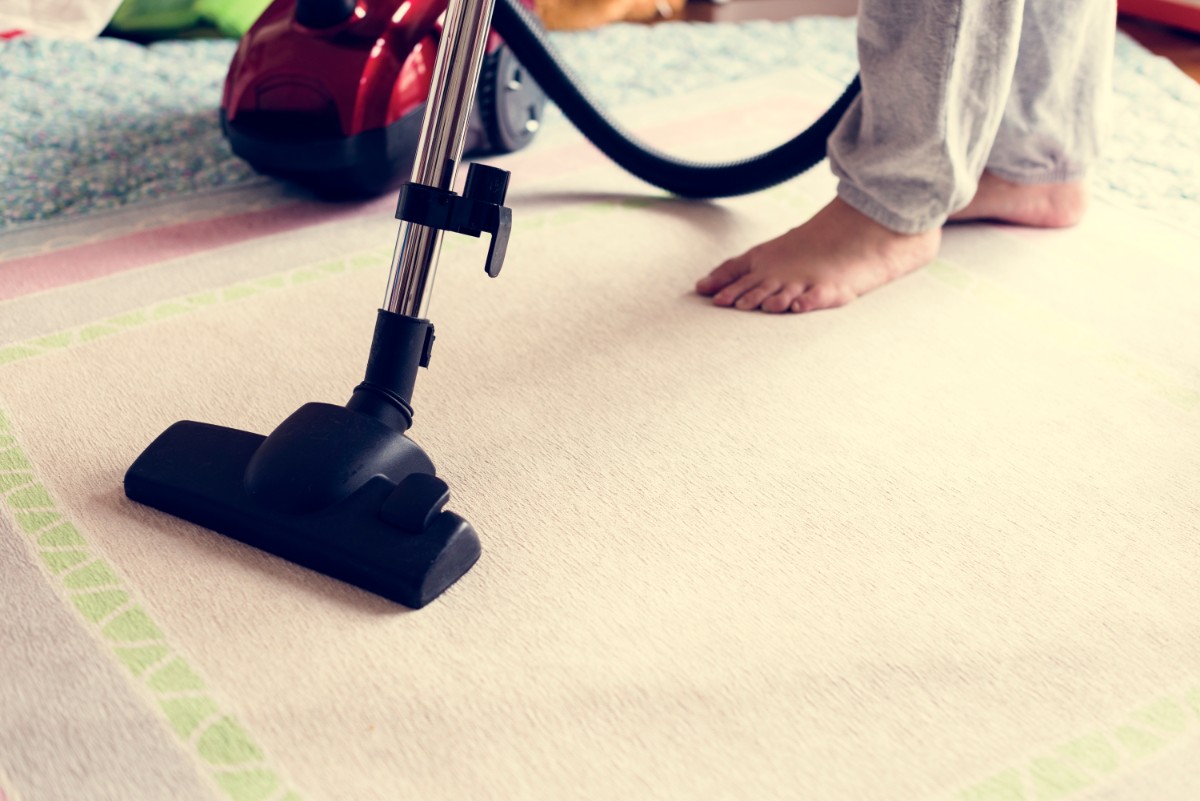 There are things you can do each day to keep the floor clean and protected. Just like any other type of floor, you can keep solid wood flooring clean by giving it a daily vacuum. However, you will need to pay attention to the tools you are using. 
A soft brush head should be applied before running the vacuum over the floor. This will prevent scratches and protect the oiled or lacquered coating. You should avoid using a rotating brush head as this will also potentially damage the floor. 
Any spills should be cleaned up immediately. Even with the protective surface on a solid wood floor, water can absorb into the wood, causing it to warp. For this reason, you should also avoid using steam cleaners and mopping the floor. If you do need to mop it to remove a build-up of dirt, be sure to use a slightly damp microfiber mop. Any excess water should be rinsed out thoroughly before running the mop over the floor. 
So, to keep your solid wood floor clean every day, follow these simple steps:
Sweep or vacuum the floor once daily

Wipe up any spills quickly

Take preventative measures 
It doesn't take much to maintain a solid wood floor on a daily basis. You just need to know the right tools and techniques to use. You'll also find it easier to keep the floor clean if you introduce preventative measures. This brings us onto the next tip…
Take preventative measures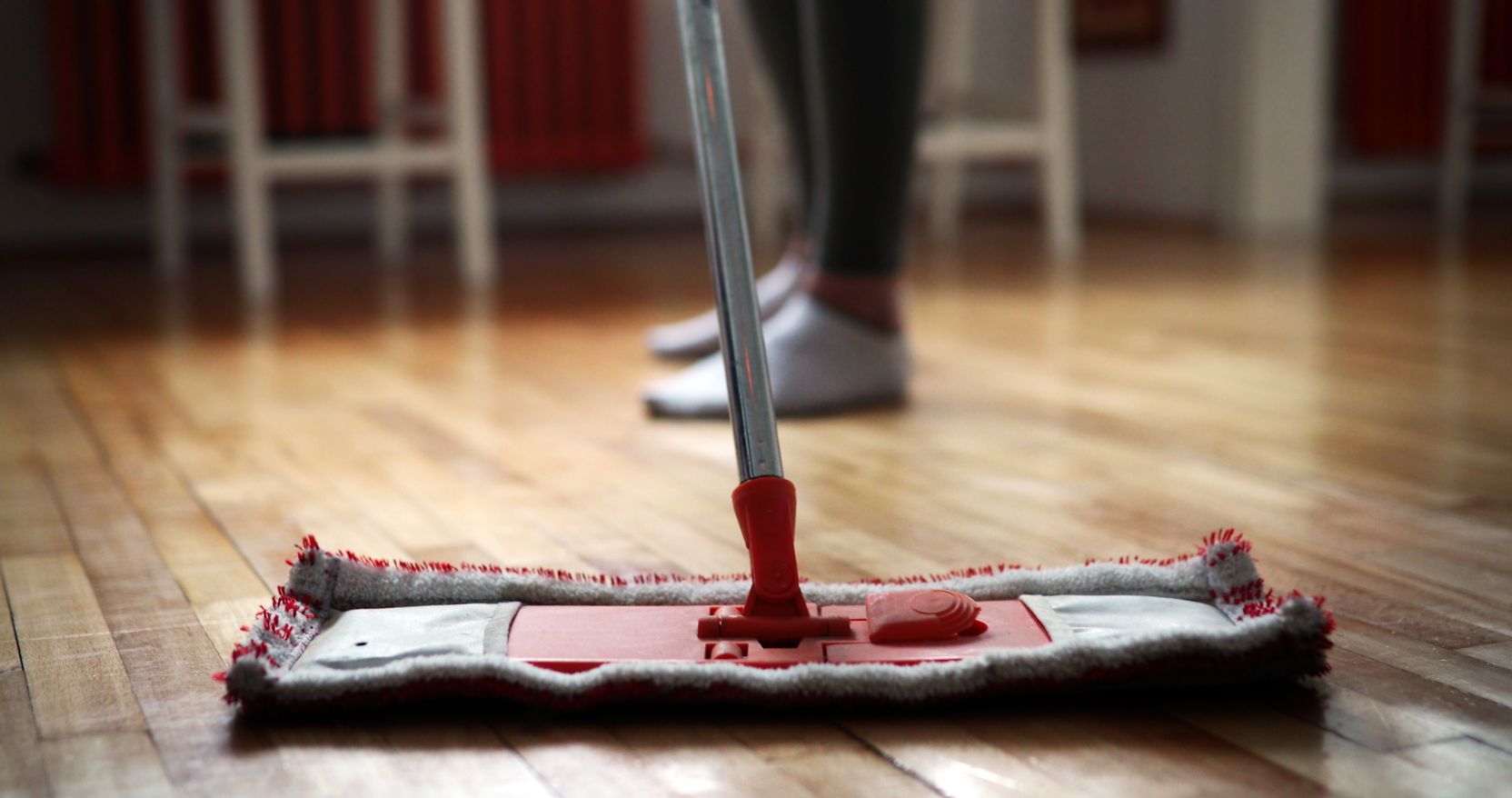 If you take preventative measures, it's going to make your everyday cleaning routine easier as well as protect the floor. So, what can you do to keep your solid wood floor clean and free from damage?
A simple way to protect your new floor is to use doormats. With a solid wood floor, it's best to invest in a high-quality mat. Choose one with a rubber backing so it won't slip and slide on the floor. It should also feature sturdy bristles to ensure it removes all traces of dirt and debris from outdoors. 
To keep the floor protected against dents and scratches from heavy furniture, place protective pads underneath the legs. The pads will absorb some of the pressure placed upon the floor, while preventing any sharp edges from scratching the surface. 
Top up its protective surface
Solid wood flooring typically comes with a protective surface. This is either a lacquered or an oiled coating. Over time, this layer of protection wears away, leaving the floor more susceptible to damage. For this reason, you will need to top up the protective layer.
How often you should top up the surface will depend upon whether it is oiled or lacquered. Oiled coatings tend to need to be topped up more frequently, with some experts recommending you do it every couple of years. With a lacquered coating, it will typically last between 5-10 years, though it may last longer if the floor is well looked after. 
Deep cleaning solid wood floors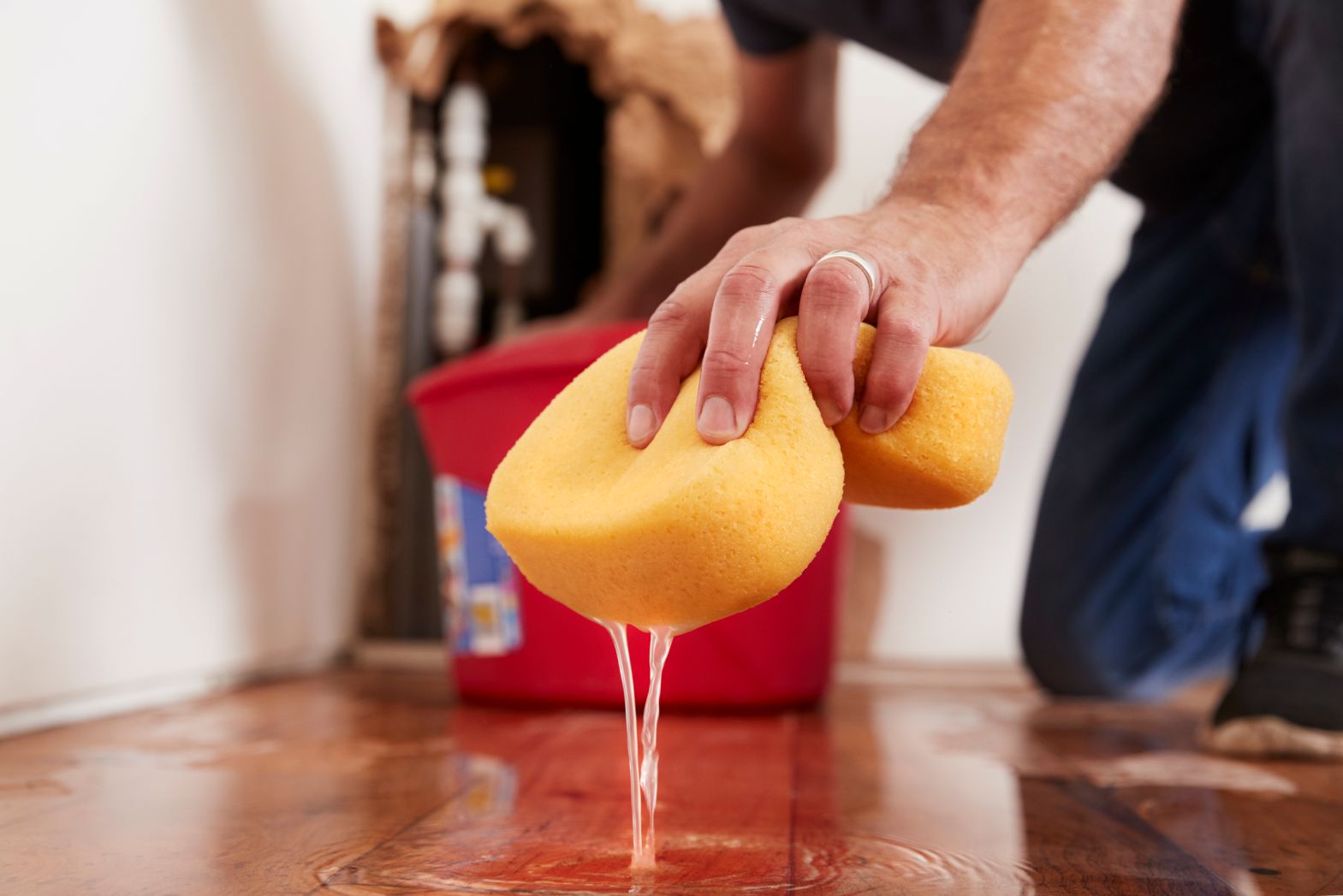 If you want to deep clean your solid wood floor, you will need to be careful. The best way to do it is to invest in specialist hardwood floor cleaners. These are safe to use as they don't contain any harmful chemicals. Remember to avoid using a wet mop, and always read the product instructions prior to use.
While solid wood floors are known to be tricky to maintain, it's actually quite simple if you follow the advice above. It also helps if you choose high-quality flooring from a leading retailer like Stories Flooring. The company sells the best branded floors at up to 65% off RRP.