Launching a startup can be a stressful task in the beginning when the business model may still be uncertain. At the startup phase, businesses have so many options to consider and ways to get bogged down.
They have to decide if they will have office space or hire mostly remotely. They also need to have the right people in place for HR, creative roles, management and software development.
They may also consider outsourcing services as a way to alleviate the scramble for the best in-house staff as well as to find talent beyond their geographical zone.
These are some of the things that businesses have to deal with during their early phases of existence. However, every business owner with experience launching startups will tell you that each startup launch is its own stressful task, although one with high rewards as well.
Before a startup is launched and begins pitching its idea to investors, it should have some basics in place. It should have a business plan, a domain, and a business name to stand out from rivals.
Sometimes domain names that match the name of the business are already taken, this should be considered when initially naming a company.
After the basics are taken care of, a business plan is produced and the founders have an idea for the initial project, funding will need to be secured.
After all, the startup will need to secure some sort of funding to hire developers, pay the overhead fees for office space if it isn't entirely remote, and keep the electricity on during the day.
Venture Capitalist Investment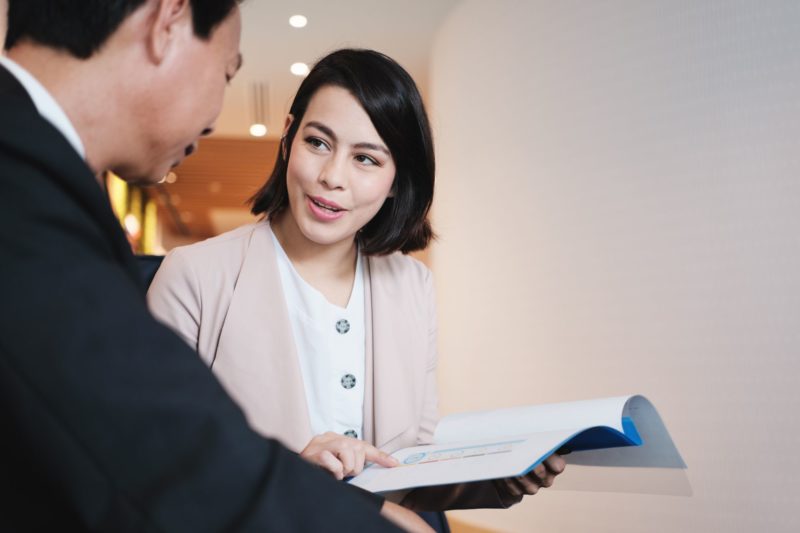 The startup's founders have some options in this regard. One of these options and the traditional route is taking this idea to venture capitalists and convincing them it will be a success.
This idea should be the first piece of software the company should focus its efforts on in order to appease investors and have a finished product under its belt.
After this initial product is launched, its success will determine the startup's future more often than not. Many startups swim and sink based on one product or service launch. Its success or failure tends to determine future investment in the company by outsiders to fund further development.
The initial plan for the startup's first software should both be innovative and doable in the desired time frame. If it is oversold or promises are made that are unrealistic then the end product may end up disappointing or by the time it is released all interest in the company may wane.
Revenue from this software will fund the startup's further vision and projects going forward. It will also convince more investors to back upcoming ideas.
Crowdfunding Is Another Option to Consider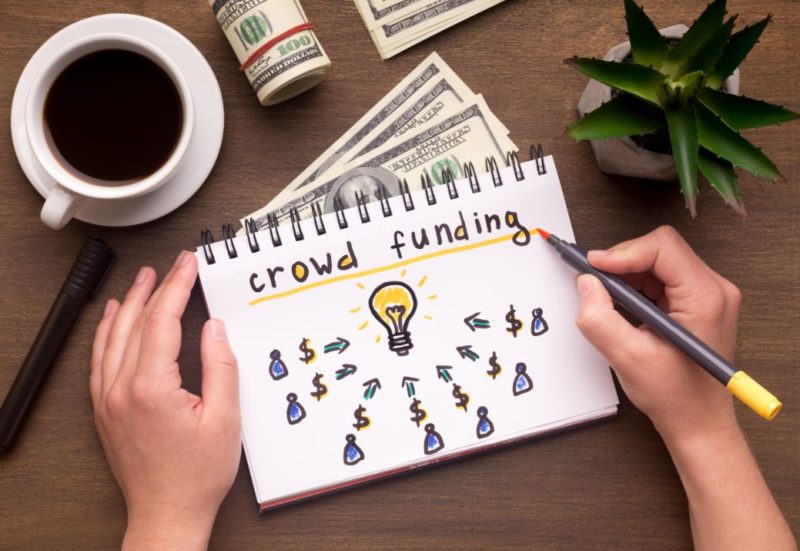 Today, startups have many options besides traditional venture capital investments. They have crowdfunding platforms as well. These platforms allow users or small-time investors to pitch in their desired funding amounts and, in some cases, influence the project's scope and development.
Traditional investment is still a great option if a startup is able to secure it. Oftentimes, without major industry contacts, it is hard to convince investors to fund a certain idea or project.
There are many different companies vying for the same investors and a lot of great ideas out there for them to consider.
A major perk and benefit of venture capital funding over crowdfunding is that it is not limited in scope.
Many crowdfunding platforms are limited to the types of pitches accepted or they may specialize in a particular type of software, like gaming, and thus would be less than ideal for other types of software like business software.
Each platform has different nuances to consider and these should be researched ahead of time.
The other thing to consider when deciding whether to crowdfund or not is that crowdfunding companies tend to take a major cut on projects. They often operate at a profit themselves and will often charge a fee from the total amount of funds collected.
Kickstarter charges a 5% fee from the total fund collected on top of separate credit card processing fees of 3-5%, according to the Founder Institute.
Notable examples of such crowdfunding platforms include Kickstarter and Indiegogo. Indiegogo is more flexible as it allows creators to pitch all sorts of ideas from music apps to small business software.
Kickstarter's focus is on creative projects, including many gaming-based. Indiegogo's ideas do not have to be submitted for approval by its staff ahead of time, unlike Kickstarter.
Kickstarter is the most popular crowdfunding platform, but Indiegogo is more wide-encompassing and flexible.
Differences between the 2 Investment Strategies
There are some similarities and differences between crowdfunding and traditional VC investments.
With venture capital funding, investors will try to gain their investments back and then some if a project becomes a success post-launch.
Crowdfunding project backers, on the other hand, often do not expect any sort of return on their investments and will often invest in projects out of pure passion.
Although crowdfunding project backers may not care about seeing a return on their investments, the actual platforms do take cuts off the top. Thus, startups need to consider this ahead of time and whether the funds they generate will be sufficient to complete the project they pitched.
Now That Funding Was Secured, What Next?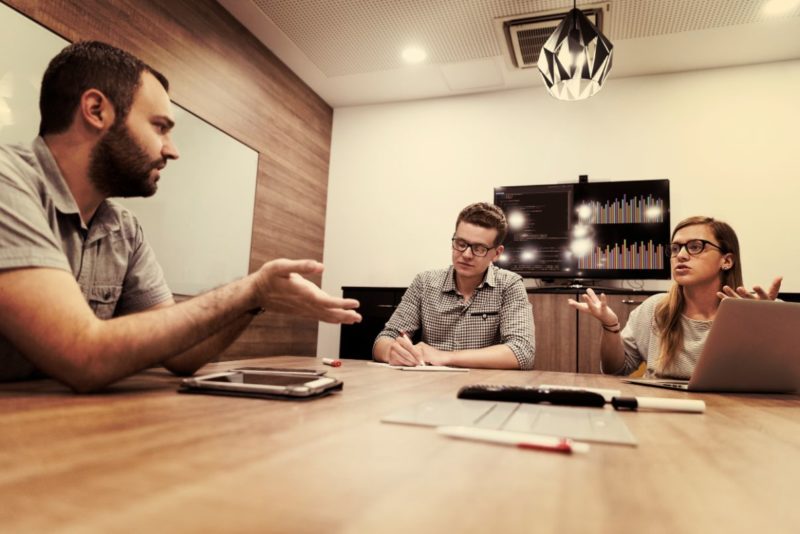 Once funding is secured and the idea solidified on what the first piece of software will entail, the tricky part comes. Now the founders of the startup need to build the right team of the right size and scope to start developing the software.
They will obviously need to have a workforce of not just developers, but creatives such as graphic designers, HR, and accountants on this ride as well. This workforce should start out small but have room to grow as more employees get hired and the overall business grows.
In terms of development talent, the startup should be flexible in finding the right one for the job, before the first project is launched. It may be competing with Silicon Valley giants that have greater resources at their disposal.
Thus, the company may need to hire freshly-grad or even self-trained developers with less experience than other more established companies. It should also consider outsourcing software development to nearshore and offshore companies.
Having a varied workforce alternating between geographical time zones and day-night development can make a company more productive – when done right. Productivity can truly shine within the startup if it plays its cards well.
Many startups have entire remote teams with only occasional meetings or direct collaboration. This saves them precious resources because they do not have to purchase space, desks, and computers for each employee.
Saving Capital While Improving Productivity: Can It Be Done?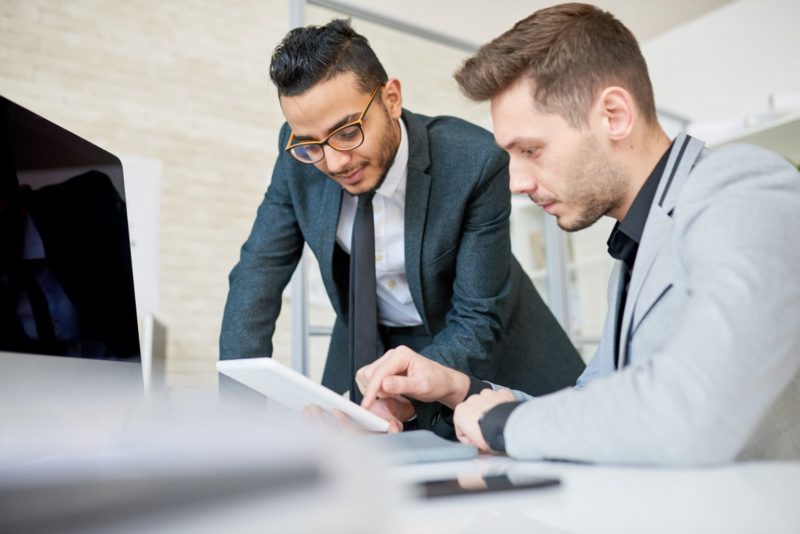 Hiring remote developers is a great way to keep costs down and productivity up as long as a good team manager oversight is in place. This oversight will make sure the teams are working on what they need to be and the right communication channels are in place.
Management may sit down with remote teams during schedules that work for everyone using webcams and specialized software.
Having a varied workforce also means one with a wide range of experience. By having some developers focus on front-end development while others work on the back-end and others still on mobile and web apps, greater specialization is possible.
The startup can quickly find the best roles to fill within ranks and produce better products and services quicker.
Diverse work environments often foster the most creativity as different minds find different ways to tackle problems. Diversity can mean different age ranges, genders, racial groups, nationalities, and team members from different walks of life.
The idea is to start small and scale up as the project's development cycle shifts or changes. This way, a company is not stuck with a lot of developers or other employees disgruntled because they do not know which of them will be laid off due to the company over-hiring at the outset.
As the company succeeds and launches one product or service after another, it will get easier going forward. The startup will have experience under its belt and teams that are used to working together.
Thus, there should be less of a need for restructuring within the ranks. The key is to fall into this groove where the right talent is being used for the right roles and the developers as well as management is satisfied.