Last Updated on March 2, 2020
Hmmm, business meetings, can we ever overemphasize the significance of these decisive events in our organizations? Don't think so! It is the place where business decisions are made, ideas are proposed, new developments are ignited, issues are resolved, and growth is discussed.
As such, the success or failure of a business hinges on the nature of meetings held within the organization.
It is common knowledge that in every company, employees and management regularly gather in conference rooms to hold meetings in order to discuss some pressing matters, resolve some lingering issues, or brainstorm. Unfortunately, not all meetings end up fulfilling the objectives for which it was called.
If anything at all, some business meetings are just an opportunity for people to choke some snacks down their throats, free themselves from the stress of the day's work, and catch up on the latest gossip in town. And why wouldn't that be so, with so many talks and less sense being discussed at many meetings, it is not strange to see people getting bored, confused, and bewildered, thereby losing focus and track of the real matter at hand.
However, there are ways to ensure that your next company meeting runs smoothly and yields the sort of outcome you may have envisaged. Read on to find out how to go about that.
Find alternatives to company meetings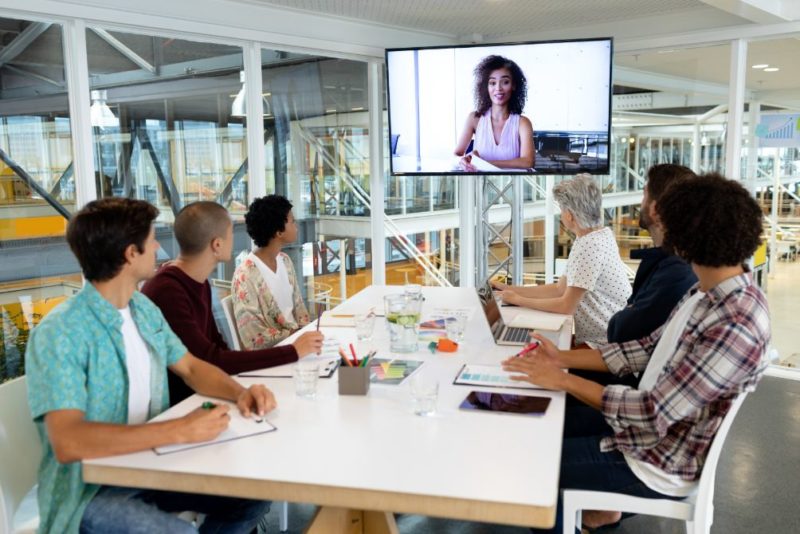 Strange as it may sound, the biggest solution to your business meeting challenges is by trying not to hold a physical meeting in the first place. I know that may sound counterintuitive, but trust me; nobody really likes sitting for hours listening to talks, talks, and talks. But if we stop calling meetings, how do we go about disseminating information and coming to terms with matters? Some may quip.
Well, it is a good thing that we now live in a technology-driven age. Thanks to the introduction of several modern state-of-the-art technological inventions, business-minded-people can now communicate, network, and share a common goal (such as a meeting) without necessarily coming together or staying in the same place.
With tech packages like email broadcasts, specially-dedicated social media groups, instant messenger groups, Polycom Dubai conference and communication packages (conference phones, video conferencing system, Polycom, IP phones, and Skype for business phones) business meetings can be held at the comfort of every attendee's location.
Oh, yes, you read that well! All you need to do is fix a time, and everyone will tune in to the required frequency/page on their gadgets wherever they are, and you can have your meeting. When you adopt this system of meetings, not only would you eradicate the issue of people needing to travel down to the meeting point, but you'll also prevent the possibility of people distracting one another, thereby leading to a more focused and productive business meeting.
Draft a meeting agenda
However, if you feel as though you must have a physical meeting, then you should try to prepare beforehand a clearly-defined meeting agenda, stating the objectives you aim to achieve. This agenda should reflect things like:
What is the purpose?
List of topics or subjects to be discussed
Map a timeline for the meeting
Try to ensure that the agenda is drafted in such a compelling and engaging manner so that attendees (employees and management staff) wouldn't have a reason to lose focus or get distracted at any time. Additionally, you can create a printed format of the agenda and distribute it to everyone in attendance. That way, everybody in attendance will have a feel of what's been said and what's still left to be discussed.
Delegate agenda beforehand
What better way is there to get someone's attention at a meeting than by delegating assignments to them. You will have more productive meetings if you delegate agenda items to attendees beforehand. Firstly, this will give meeting attendees more ownership of the meeting, so they have something at stake in being there.
Secondly, it also relieves you the stress of handling the entire proceedings yourself.
Let them speak
As a business head or meeting moderator, if you share your thoughts first, you're likely going to look around a table of nodding heads, with people saying they completely agree with your instincts. But the best practice is to have them share their thoughts and opinions too. That way, it will be easy to get everyone on board.
Use Visual Aids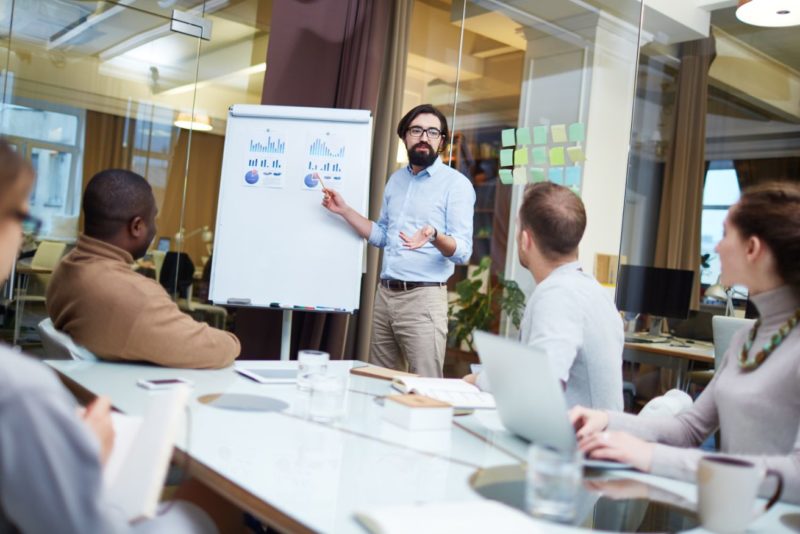 As much as possible, try to incorporate visual aids with your business meeting presentations! Several studies have found that human beings tend to be more fascinated by graphics and visuals than they do by speeches. A media inclusion such as a PowerPoint presentation, a photo slideshow, or even a short video can help get your attendees more involved and engaged with proceedings.
Furthermore, it can also help spark creativity and aid in the brainstorming process.
Follow up, follow up, follow up
Can a meeting be considered successful if it runs smoothly but fails to deliver on the items discussed? Of course not! As much as a business meeting is expected to run smoothly, it is even more important that you bring to fruition all that's been discussed.
In order to get optimum results from any business meeting, it is essential that you assign someone or some people to follow up on the items discussed at the meeting. This is to ensure that everyone stays on track with what has been discussed. Send a follow-up email to recap on or clarify important details, action items, plans, or even inspirations that came across during the discussion.