Last Updated on January 20, 2022
Want to lead a healthier, happier life? Join the club! We all try to do what's best for ourselves, but sometimes, we get sidetracked by life's day-to-day responsibilities.
However, if you're committed to finding ways to keep yourself healthy and happy, there are 5 main things to have in place as your foundation.
These aren't small things, but then again, we're not talking about small improvements — we're talking about overall higher quality of life when you take control of these 5 things.
Here are 5 tips for leading a healthier, happier life.
Focus on your relationships.
In today's digital world, we are more connected than ever to our friends, family, neighbors, even those kids we went to elementary school with. However, despite being connected online, many people find that IRL (in real life) they are lonely. While loneliness might not seem like the biggest deal, it has actually been proven to reduce the longevity by 70%. So if you're committed to getting yourself on the healthy and happy track, focusing on relationships should be one of the first things on your list.
Eat healthy.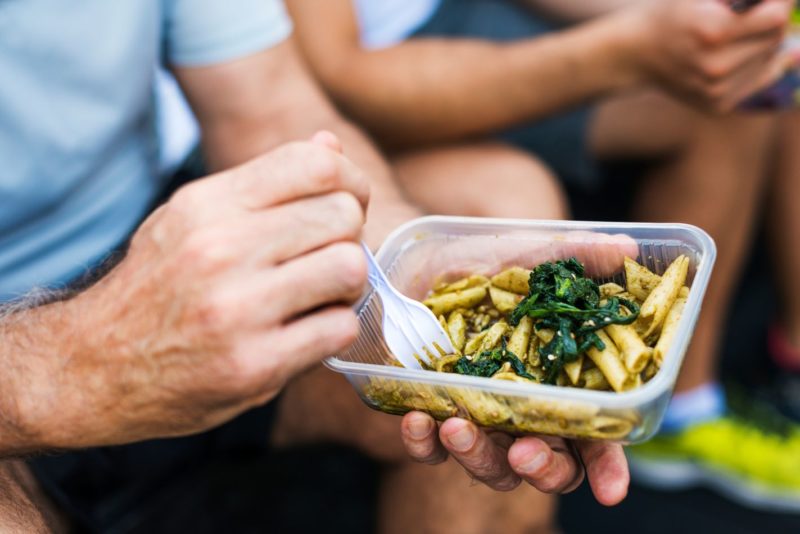 The food we eat has a direct impact on our bodies and on our minds. When we eat too much fat and sugar, it can cause serious problems like heart disease and diabetes. Conversely, when we pamper ourselves with nutritious, wholesome food, it makes us feel energized and just plain good.
The problem is, we're surrounded by all sorts of delicious junk food that's cheap and easy to get, whereas healthy foods are more expensive and require more time and energy to prepare. But it's worth it!
When you commit to eating healthy, make sure to have a game plan. This can be making a weekly menu for yourself, ordering from a meal delivery service, or joining a support group. Once you get into the habit of eating healthy, you'll start to see a real difference in your health and happiness.
Make time to exercise.
"Food is the most widely abused anti-anxiety drug in America, and exercise is the most potent yet underutilized antidepressant," wrote fitness author Bill Phillips. This means that eating healthy and exercise go hand in hand. Eating healthy will lay the foundation for achieving an elevated mood and an energized body, but exercising and producing those endorphins will make the process much more effective.
If you can't commit to 30 minutes of exercise a day, try 10 minutes! Studies show that even 10 minutes of exercise a day, or getting in as many steps as you can, can lead to improved health.
Go to sleep early.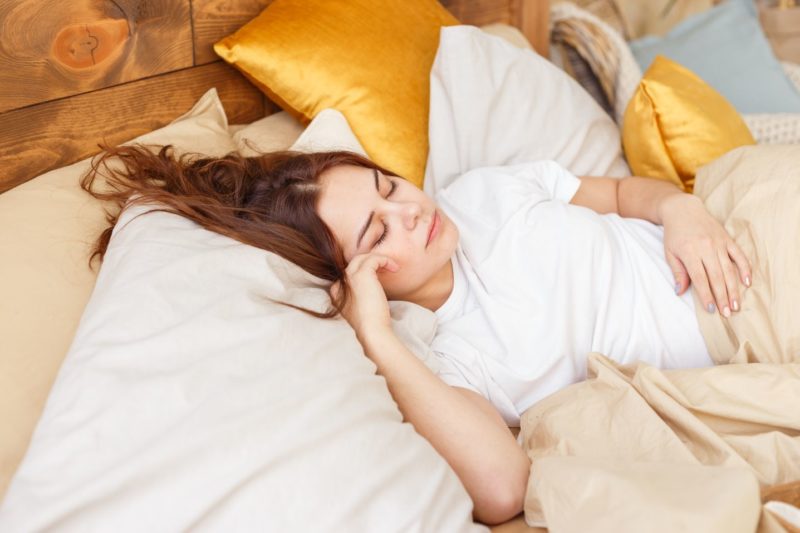 With electricity, smartphones, television, and a million other distractions, it's no wonder many of us choose to push off sleep in favor of mind-numbing entertainment. However, while the gratification we get may be instant, in the morning we end up paying for it with a myriad of issues. Lack of sleep can cause increased anxiety, depression, lack of judgment, and it can make you more prone to diabetes, heart disease, high blood pressure, and obesity.
On the flip side, if you get the requisite 7-9 hours of sleep (or whatever your body needs), you'll feel energized, less stressed, have improved memory and lower blood pressure, along with many other benefits.
Do what makes you happy.
Find hobbies or pastimes that you enjoy and make time for them during the day or week. As long as your hobby doesn't come at the expense of healthy eating habits, sleep, relationships, etc., doing something you love can relieve stress, reveal hidden talents, and provide a sense of satisfaction.
Additional Benefits of Healthy, Happy Living
Committing to live differently in order to live a healthier, happier life isn't easy, though the goal is certainly worthwhile. Bear in mind that when you are healthier and feel happier, you'll start to experience all sorts of benefits. You'll have more confidence and more energy to dedicate to work and family. You may even have more money since the healthier you are, the better rates you'll get on life insurance premiums.
People who are in good health (which includes mental health) get better life insurance rates than people who aren't in great health. This is true for traditional life insurance policies and for no exam life insurance policies. And if you have an existing policy but have made significant improvements to your health, you can update the insurance company and get a reduced rate. When you're healthy and happy, you'll find benefits in places that you never even expected!