Last Updated on January 20, 2022
Video Presentations can generally help people no matter which fields they belong to. This is a useful addition in one's online life that helps in creating a presentation with a recording that can be saved and played later on.
Whether one belongs to a corporate world or educational domain, the use of gadgets to make slides and present them remains constant. However, if you have a video presentation tool that helps you make your video with PowerPoint slides will definitely ease your work.
The article will assist on how to make a presentation with SOOMUS and use its beneficial features to achieve simplicity in the process.
What Is a Video Presentation?
The video presentation is a means of communication to present ideas on different situations with the help of a recorded video. Video presentation helps the listener get a better understanding of the topic. In a video presentation, the speaker showcases slides and explains them in a video.
A video presentation, whether for official use or educational purpose, should be an understanding and a source of knowledge for listeners. With the help of a video presentation, a teacher or presenter can give a better interpretation of general or specific topics. He can choose to share the video presentation with different people several times.
With a video presentation tool, one can also import PPT to quickly explain with PowerPoint slides. The recording feature enables you to record the presentation covering ideas, concepts, and knowledge of any field. You can share the recording with people at any time.
Luckily, SOOMUS is the best presentation and recording tool that enables the speaker to go live with his ideas. He can communicate with the listeners and adjust his presentation video appearance with different modes. SOOMUS enables people to interact and assist each other on different subjects whether they live miles away from one another.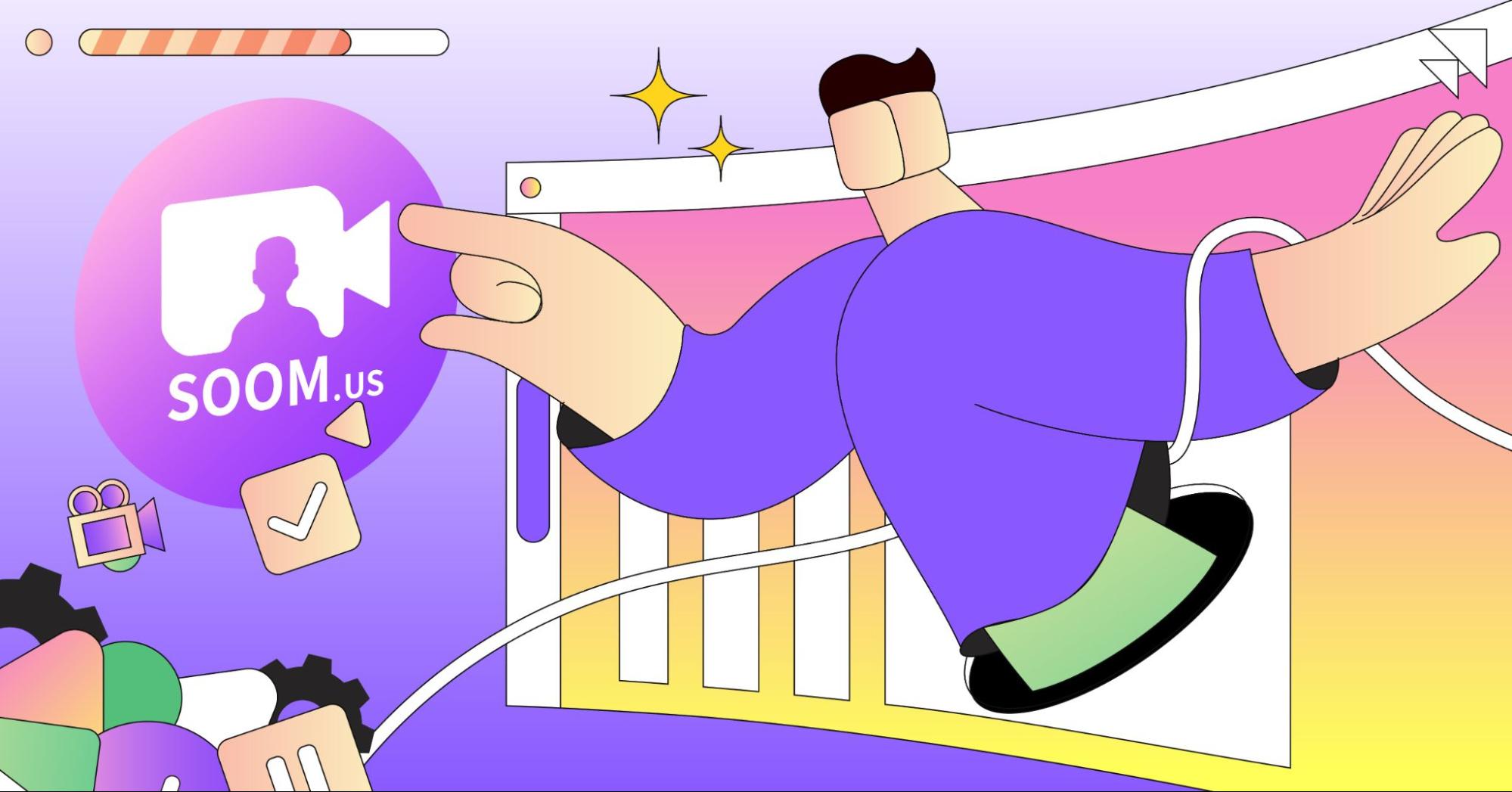 Why Do We Need to Make a Presentation Video?
Various reasons support why we need to make a presentation video. Here, we will discuss why it is efficient to go with video presentations.
Video Presentation is a Clear Answer
The presenter in a video presentation can explain the topic in a certain way that would help the listeners comprehend it. There is no ambiguity and boring slides that might not be explicable for some of the audience. Everybody gets the topic because the presenter explains them.
Comfortable Storytelling Format
It is essential to make a presentation video as you can adopt a comfortable way of explaining the slides. Especially if you are a teacher or lead any project, it would be your responsibility to guide the topic in the best possible way. With a video presentation, you can easily convey the aspects in a storytelling way to help the listeners get your point of view.
Versatile Way of Delivering Thoughts
If you are an entrepreneur and want to guide/deliver your thoughts to your people, a video presentation is the best way to do so. By making points in the slides and delivering the concept behind your idea will help the investors, marketers, and managers understand and implement it.
How to Make a PowerPoint Video for Free?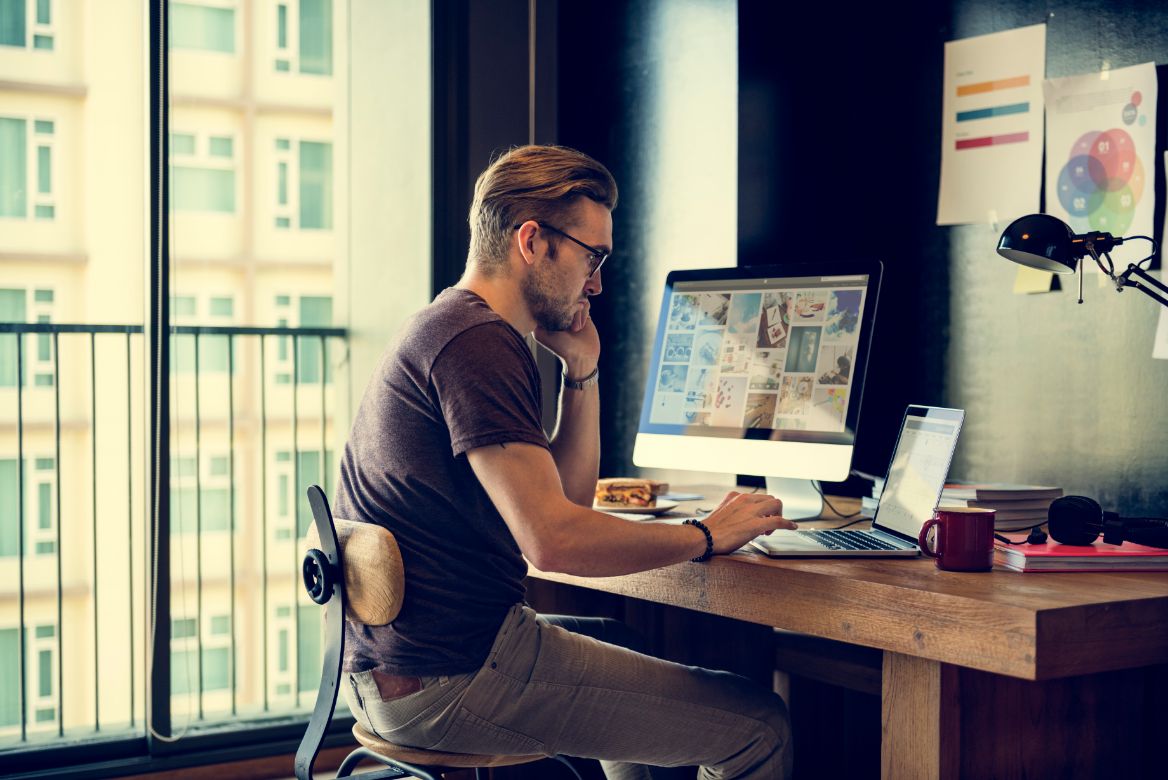 We have explained the description and useful aspects of making a video presentation. Here, the article will provide a guide to making a PowerPoint video for free with SOOMUS.
SOOMUS- The Most Capable PowerPoint Video Maker
SOOMUS is a Video Presentation tool that offers the user to make impressive PowerPoint videos and record them. It gives you the ability to record highly visual ideas and announcements in a video and record it. You can further share that recording with different people.
Moreover, SOOMUS allows you to present live and meet your colleagues or long-lost friends in a live conference call. With SOOMUS, you can import a PowerPoint document and record the presentation while explaining it.
Step-by-Step Guide to Make a Video Presentation with PowerPoint
Here, you will learn how to make a video presentation with PowerPoint by SOOMUS by following the below 4 simple steps:
Step 1: Import the PPT
Install the SOOMUS on your PC and click on "Import PowerPoint." Locate your target file and import the presentation to SOOMUS.
Step 2: Set Up Recording Preferences
Go to the "For Speaker" tab and select the options under the "Camera Setting." Adjust the "Beauty and Filter Effects" settings. Select the "Background" tab from the top of the right pane and choose your preferable background for the video.
Step 3: Record and Save the Video on Your Device
After setting up the preferences, click on "Record" and explain the PowerPoint slides naturally. Click on "Done," and the recording will be saved. Click "Save Video" when the preview window opens up, and the video will be saved on your PC.
Tap Here to Make an Attractive Presentation Video in HD <<
What Makes the Best Video Presentation Maker?
We will observe the general characteristics that a best video presentation maker must offer and the quality features offered by SOOMUS.
What Characteristics Should be Possessed by an Ideal Video Presentation Maker?
The following tips are what one should look for before choosing his presentation maker.
Easy Interface
The best video presentation maker should have an easy-to-use interface. It should not be a difficult task to create educational or official recordings and use their proficient features.
HD Quality
The ideal presentation maker should be able to import the video in HD quality as it enlightens the impression on whoever accesses the video.
Great Guide
A superior presentation maker should have the ability to guide someone who lacks skills in making video conferences or recording a presentation.
All the above-explained tips are already present in SOOMUS as it provides the best appealing features to users. You can create your recorded videos with the software and also go live with your colleagues, family members, and friends.
The Quality Features offered by SOOMUS
Here, we will explain the quality features given by SOOMUS for easily making video presentations.
Variety in Templates and Backgrounds
SOOMUS provides its users with a wide option in templates and backgrounds. This extensive presentation maker offers users to change the templates and backgrounds of their presentations according to their topic area. Users can make appropriate changes with flexibility across this exceptional tool.
Watermark and Pointer
With SOOMUS, you can add the official watermark of SOOMUS on your recorded video. It also allows people to create a custom watermark and apply it on the live conference or recorded video.  Pointers in SOOMUS help in annotating an important point in a meeting which helps the listeners focus on the main point.
Free Presentation Settings
The free presentation settings of SOOMUS help the user be liberated to choose his preferences. He can adjust the screen, contents, and images accordingly. You can increase your image size in a live conference or decrease it whenever you want. SOOMUS also enables highlighting the major points and lessening the PPT.
Four Presentation Modes
The presenter mode of SOOMUS only displays the video of the presenter in the ongoing conference. The overlay small mode of SOOMUS shows the host at the lower-left corner of the screen. The overlay big mode shows every detail of the slide and presenter on the screen. The content mode only shows the content in the video hiding away the presenter from the video.
Click Here to Enhance your Video Presentation Skills with SOOMUS >>
Conclusion
We have provided a simple description of a video presentation and its essential uses in daily life for professional people. SOOMUS teaches people how to make a PowerPoint video to get better and advanced in their domain of work.
You can make videos with PowerPoint and display your video while you explain the topic gently. The article has given a proper guide on how to make a PowerPoint video and bring comfort to your life.