Last Updated on March 8, 2022
With more than 1 billion active users each month, Instagram is one of the biggest – and most lucrative – platforms to date. Anyone who's anyone is here. From hotshot brands and celebrities, to small town social media fans with big dreams.
By now you've probably heard that there are folks who earn huge on the platform. Perhaps you even know a few.
There are famous ones like chef Jamie Oliver, fashion designer Alexa Chung, and beauty guru Michelle Phan. Then there are social media Influencers such as fitness entrepreneur Cassey Ho, travel writer Eric Stoen, and food photographer C.R Tan.
They all make money on Instagram thanks to their amazing content and of course, dedicated following. Wondering how to follow in their footsteps? Here are several great ways to earn money on Instagram.
How To Make Money on Instagram
1. Be an Instagram Influencer.
Contrary to popular belief, you don't need 1 million followers to be considered 'influential' on Instagram. What matters is your content that reflects your own unique personality and voice.
Many influencers on social media today have less than 100,000 followers. They can be considered as micro-influencers. Though their numbers are small, they are highly engaged. This is what's important to a business as they can easily turn likes into sales.
If you believe you have what it takes to be an Instagram influencer, you can reach out to brands for sponsored posts or short-term collaboration.
2. Become an affiliate.
Affiliate marketing involves rewarding the affiliate (you!) with a commission every time they bring in a visitor or customer through a unique link given by the brand or business. This one can be tricky as Instagram doesn't allow links in posts.
To be an affiliate for a certain company for the long haul, you can put that link in your bio. Otherwise, use promo codes which are easier to promote on the platform using text and/or photos. A better alternative is to link them to your blog containing the affiliate links. The best part is that you can promote several products at once!
3. Sell photos.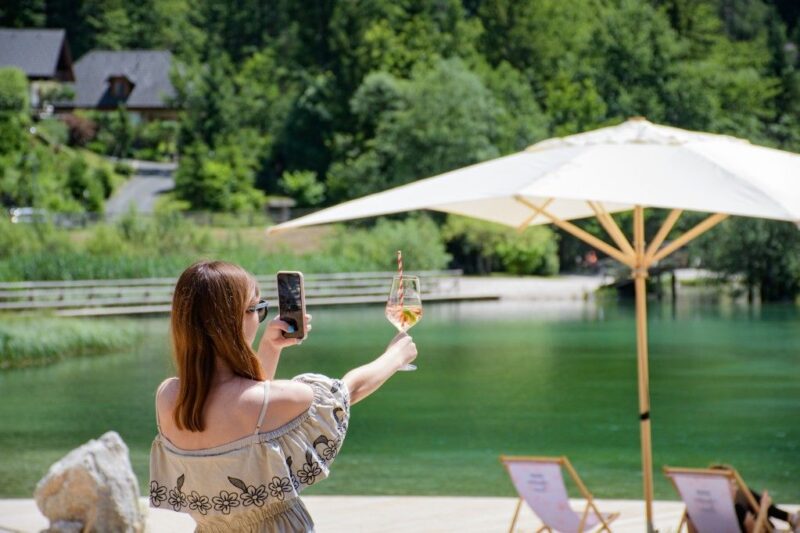 After all, aesthetics is Instagram's selling point. Even if you're not a professional photographer, if you already have a knack for taking stunning images, then why not consider making some money out of them?
You can sell exclusive stock imagery for businesses, or large poster variants to hang in homes or offices. Of course, you'd need them to be of superior quality and large sizes. Try sticking to a theme as well. For instance, you can focus on selling travel photos of least visited places, like Tuvalu or the Solomon islands. This will make you stand out.
4. Open shop and sell virtual products.
Virtual goods have plenty of benefits. For one, there are hardly any overhead expenses as there's no inventory. Second, you can quickly fulfil orders and earn big because there are no recurring costs. Lastly, they're flexible and easy to get a hold of. Popular virtual products include: ebooks, apps/software, video, music, premium photos, digital art, and e-courses.
5. Sell physical products.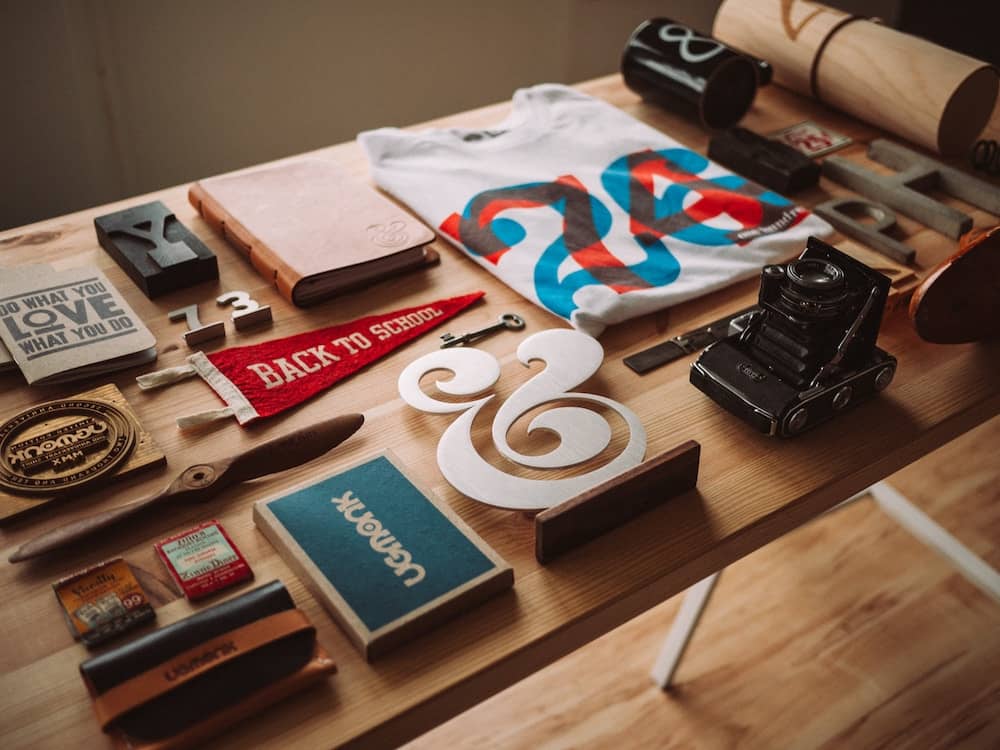 Perhaps the most obvious way to make money on Instagram – or any online platform, really. Whether you love arts and crafts or you have a small shop, selling physical goods is always a fine way to earn cash on the side.
The good news is that you can now create a shoppable Instagram feed. Just get your business account approved and you'd be all set to build beautiful posts that make it easy for people to view prices or promotions. You can choose to sell your own products, or partner with a brand and help sell theirs.
6. Offer freelance services.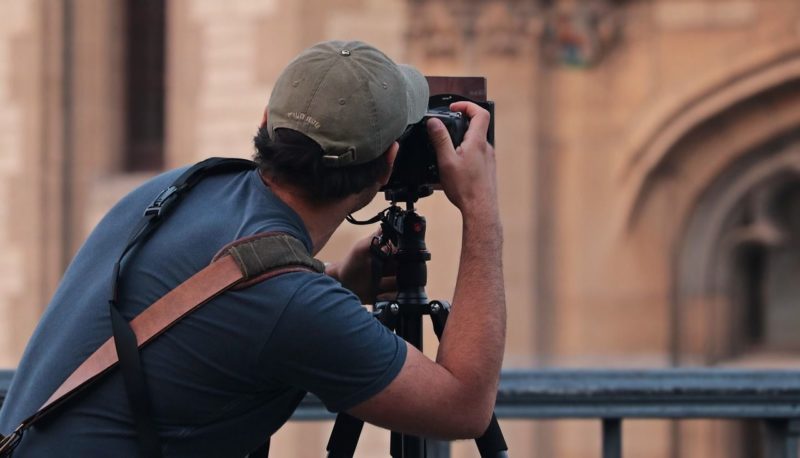 Flexible working hours are soon to be the norm for the future. Gone are the 9-5 work weeks. More and more people are moving online to offer their skills, not just for big businesses, but also for budding solopreneurs. Get a taste of the action by presenting yourself and your talents to businesses that will need your expertise.
Lots of skills are on-demand in the freelance industry. There's accountancy, consultancy, writing, web site development, video production, editing, illustration, etc. The important thing is to continuously learn in your niche so you're always growing. This way, you work more efficiently, which in turn, will get you more high-paying clients.
Make sure to showcase your talents in your Instagram posts. Don't be shy in telling people that you're available for work.
7. Go for paid product reviews.
Are your followers always inquiring about the kind of camera you're using for your shots? Do they seem highly interested in knowing where you went to dinner, or what vitamin you took? Then you may have a future in paid product reviews!
A good tip is to stick to a niche, so you remain consistent with your audience. For example: if you love photography, you can review related equipment such as cameras, tripods, or even aerial drones.
8. Offer Instagram marketing services.
To date, it doesn't seem like Instagram would be out the door soon. For now, businesses of all sizes will be using the platform to sell products and services – and they will need an expert at navigating these unfamiliar waters. So if you've been spending a lot of time analyzing posts, finding the best filter, and perfecting your captions, then why not offer yourself as an Instagram Marketing Consultant?
You can either add Instagram to your list of online skills, or focus solely on the platform. Before jumping in, make sure you have a ready portfolio showing what worked well for you in the past. Begin with small, local businesses. Try it first as a part-time gig, then work your way towards a professional career if it suits you.
9. Become a Brand Ambassador.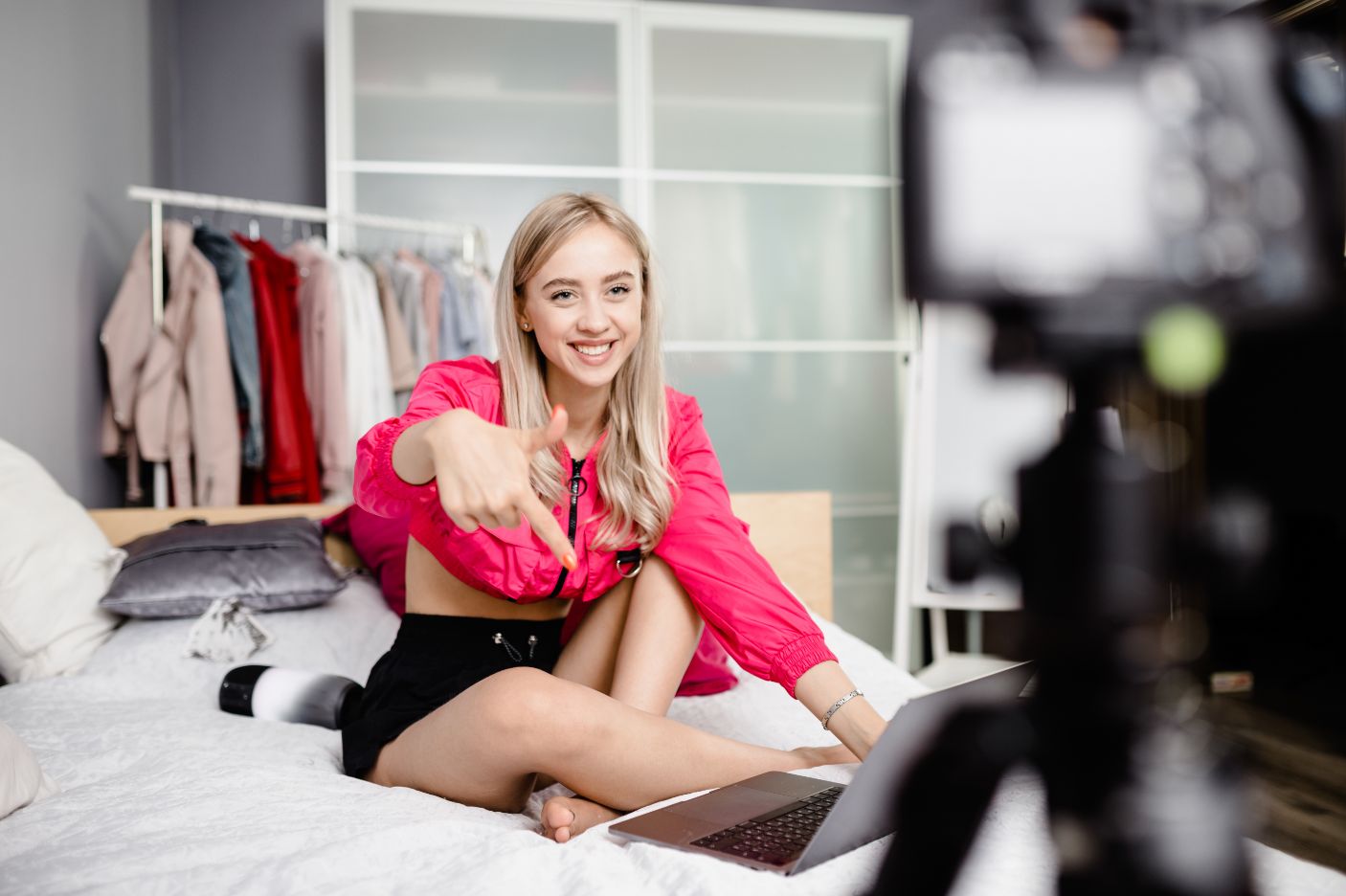 Although the terms brand ambassador and influencer get interchanged quite a bit, there is a difference between the two.
An influencer is someone who will have a more established personal brand. When promoting products or services, they will stick with content that their audience can relate to, rather than make something exclusive for your brand. They're also likely to promote other similar businesses, as well as their own. Collaborations with influencers are usually short-term, too.
Brand ambassadors on the other hand, grow their brand alongside yours. They will not only promote your product or service, they will also embody the lifestyle, values, and mission that your company represents. Imagine Nike and Michael Jordan, or Karlie Kloss and L'Oreal.
Becoming a Brand Ambassador entails understanding key marketing strategies, and having a solid online presence. If you already have a loyal following, you can shine as a Brand Ambassador – despite not having 100,000 followers.
10. Promote your blog.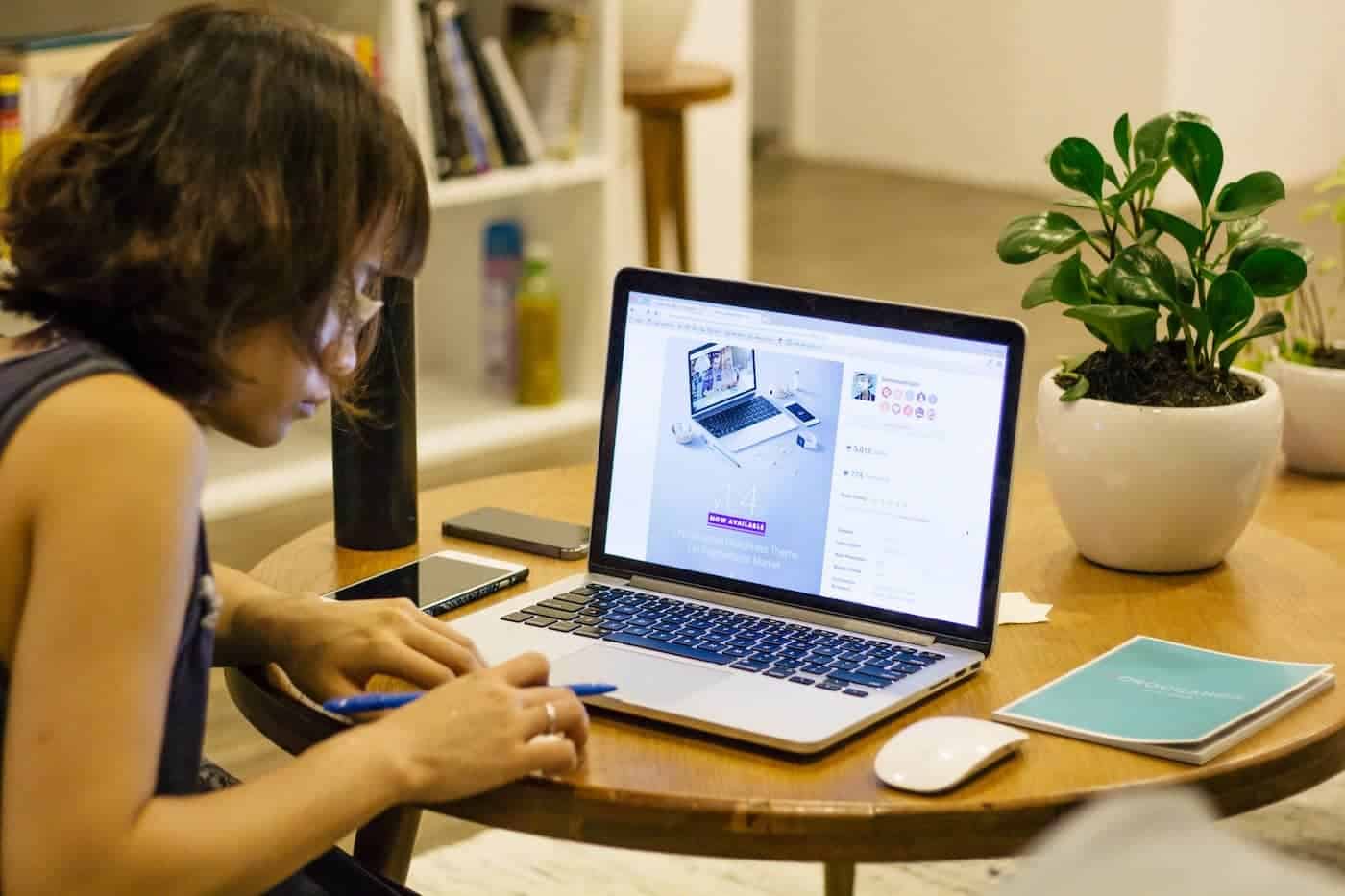 Got ideas or tips you want to share with the world? Why not start a blog! Believe it or not, you can use Instagram to promote your written works and earn money at the same time. Monetizing your blog usually consists of ad revenue and affiliates. But there's also paid guest posts as well as long-term partnerships.
If you're a born writer, you can easily turn your journal into a blog. Is writing not your thing? No problem – you can offer short content in the form of recipes, how-to tips, or design ideas. Make sure to link your blog to your Instagram account so your followers on both channels can remain updated.
11. Make Instagram masks and filters.
Instagram Stories is used by about 500 million people daily. Their popularity is due largely to the nature of its short-lived content. Since it's not going to be available for long, you're bound to click at it so you don't miss out. As with anything popular, it took a life of its own and now, Instagram masks and filters are a thing.
For folks who have a creative streak, use this to your advantage to create iconic, colorful, and attention-grabbing filters. Even better: partner with big brands to help them make bespoke masks and filters exclusively for their campaigns.
12. Develop apps for Instagram.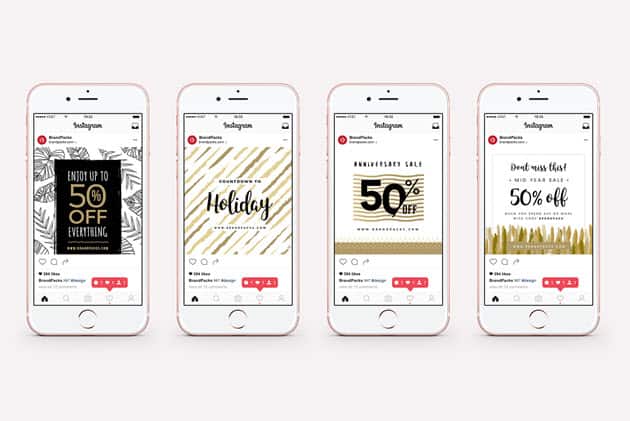 Are you tech savvy? Do you want to put your programming knowledge to good (and profitable) use? Then why not develop a practical app for Instagram? As more and more businesses get into the social media game, they're bound to need specialized software that caters to their needs.
A good example of a successful Instagram app is Iconosquare. It helps users check advanced statistics about their profile so they can track how well they're performing in terms of number of comments, likes, etc. Other excellent examples are Instagram growth app Combin, scheduling app Postso, and visual marketing software Piquora.
How about it? Did you enjoy reading these tips on how to make money on Instagram? Don't worry if you have a low follower count for now. As long as you provide quality content, remain authentic, and observe the right business practices online, you're sure to hit gold soon. And remember: it doesn't matter even if you start late – as long as you start anyway.
Best of luck!