TikTok has been around for slightly over six years, having initially launched in September 2016. That makes it a relatively new social networking platform. For comparison, Facebook was initially launched in October 2003, YouTube in February 2005, and Twitter in March 2006.
But despite being less than a decade old, Twitter is already giving its older competitors a run for their money. The company has quickly grown into one of the world's most popular brands and a go-to social media platform, especially for young internet users.
Whether you're a professional content creator or only starting out, joining TikTok might be the best career decision you'll ever make. And this post shall expound further on that.
Read on as we uncover the 11 surefire ways to make money from TikTok. But first things first.
Why TikTok?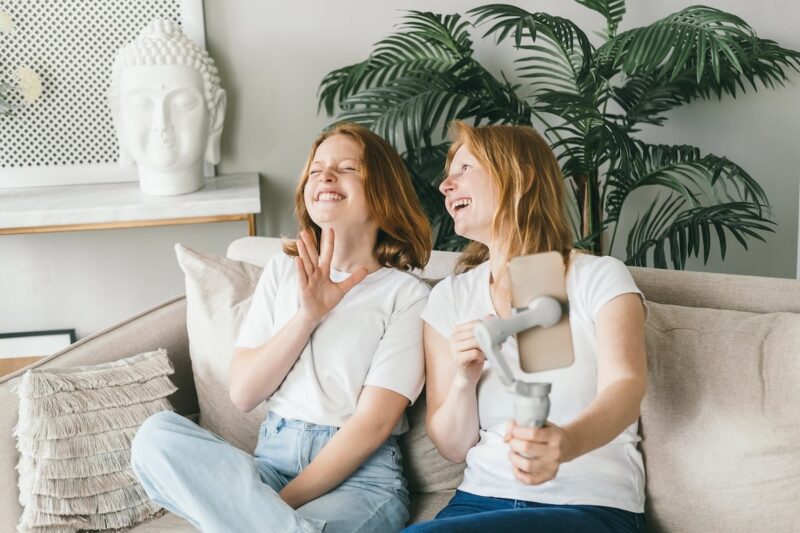 TikTok isn't the only social networking platform around. There are over 100 other social media sites. You're probably conversant with popular ones like Facebook, YouTube, WhatsApp, Instagram, Twitter, and WeChat.
It would also interest you to know that TikTok isn't the world's most popular social media company. As of January 2023, the platform was ranked sixth in terms of monthly active users (MAUs). Facebook maintained its lead in MAUs at over 2.9 billion. YouTube and WhatsApp followed with 2.6 billion and 2 billion, respectively. Summing up the top five social media platforms by MAUs were Instagram and WeChat with 1.47 billion and 1.26 billion, respectively.
So, what is it about TikTok that makes it a potentially lucrative income-generating opportunity for internet creators?
Well, for starters, 1 billion isn't a figure to be scoffed at. Much less considering that these are active users. And while TikTok still trails the likes of Facebook and YouTube in terms of MAUs, the social media site has registered impressive growth in the recent past.
The following are other top reasons that make TikTok a favorite social media platform for making money:
a) TikTok Is the Most Downloaded App
TikTok launched in 2017 for both Android and iOS devices. And that's when the company's journey to the top truly began.
Two years later, TikTok was the seventh-most downloaded app on the planet. And in 2022, it became the most downloaded app with 672 million worldwide downloads.
TikTok's total app downloads in 2022 surprisingly surpassed the likes of Instagram (548 million) and WhatsApp (424 million). This lends credence to the widespread assertions that TikTok is the world's fastest-growing social media platform.
b) TikTok Is Popular Worldwide
TikTok is one of the most banned social media companies. Asian countries like India, Pakistan, Azerbaijan, and Bangladesh have already banned the TikTok app. Over 20 US states, as well as the US military and Congress, have also banned TikTok from government-issued devices. Unverified reports also indicate that some European Countries (EU) may be mulling over the possibility of imposing restrictions on the TikTok app.
But despite facing widespread censorship, TikTok remains one of the most popular social media companies. As of January 2023, the platform was available in over 150 countries and territories around the world.
For what it's worth, TikTok is a leading online income-generating avenue in populous countries like Nigeria and, of course, China.
c) TikTok Enjoys Impressive Approval on Its Own Site
TikTok is the world's most-followed brand on its own platform. That's another impressive achievement for a relatively new company.
As at January 2023, TikTok had over 67 million followers and more than 280 million in lifetime likes. For comparison, the world's most valuable brand – Amazon – had slightly over 722,000 TikTok followers and 4 million lifetime likes.
d) It's Possible to Rack up Millions of Followers
TikTok is among the social media platforms where it's considerably easy to garner millions of followers within a relatively short duration.
The most-followed account on TikTok– Khabane Lame (@khaby.lame) – is barely three years old. However, it has already racked up 154.4 million followers with over 2.5 billion in lifetime likes. Many other popular accounts on TikTok are relatively new.
e) It's Possible to Earn Millions of Dollars Too
It's one thing to enjoy millions of followers on a social media platform and a completely different ballgame to translate that community into cash.
However, TikTok has proven that anyone can become a millionaire on the platform if they only work hard for it. The wealthiest TikToker, Charli D'Amelio, is worth $20 million. That makes her nearly as rich as famous American rapper Yo Gotti and long-time American actor Nicholas Cage.
Beginner Tips for Making Money on TikTok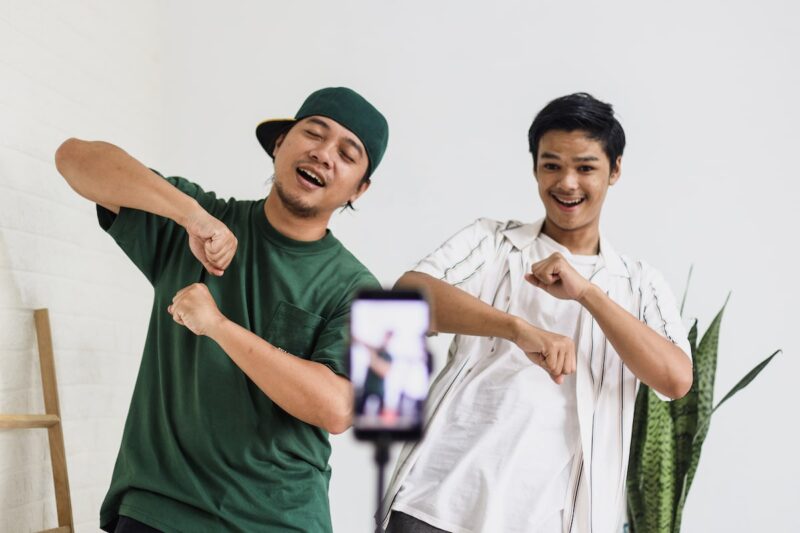 1. Understand How It Works
TikTok is a video-based social media platform. It operates pretty much like YouTube. The primary difference between TikTok and YouTube lies in the length of videos you can post on the platforms.
TikTok videos are typically 15 seconds long. The website maintains a huge library of audios, filters, and special effects that you can apply to your video uploads. There's also the option of uploading videos directly from your phone or computer, provided that you can legally do so.
It's also important to familiarize yourself with TikTok's payment policies. The social media company typically pays account holders with at least 10,000 followers on its platform.
TikTokers earn between 2 and 4 cents for every 1,000 views using the TikTok Creator Fund. The more views and followers you have, the higher your earnings. According to conservative estimates, users with over 100,000 followers can earn up to $5,000 per month.
2. Know Your Audience
TikTok is highly popular with young people, particularly teens and tweens. Therefore, you need to be extra-creative to rake in significant fortunes from the platform.
Knowing your audience also entails choosing a niche that appeals the most to them. Dancing and celebrity videos are especially the rave on TikTok. Other popular niches you might explore include children & parenting, fashion & makeup, prank videos, and pet videos.
3. Patience Is a Virtue
Contrary to what you may think, TikTok isn't a get-rich-quick scheme. Don't set up an account today and expect to begin cashing in the next day. Success on the platform requires a great deal of time and patience. Insist on producing quality content each time. Bear in mind that you're primarily targeting young social media users, a demographic that can be quite fussy in terms of the channels they choose to subscribe to.
Incorporating niche-relevant keywords is an ingenious way to make viral TikTok videos. You could also study your competitors to understand what makes them thrive on the platform. Then, put their ideas into practice without being too plagiaristic.
Most importantly, remember that consistency is key. Strike to produce quality content regularly to avoid losing followers. This will have your profile shared widely, consequently growing your community.
Expert Tips for Making Money on TikTok
1. Join the TikTok Creator Fund
The TikTok Creator Fund is the primary method of making money on TikTok. The Creator Fund allows content creators to monetize their work on the platform. It's especially useful for TikTokers who regularly create live streaming or instructional materials. Members of TikTok's Creators Fund can participate in two monthly programs, namely Informative Content and Live Broadcasts.
Now, there are certain actions to take before you can monetize your content through the TikTok Creators Fund. Ideally, you'll need to apply for the program and fulfill certain requirements. The requirements are:
• Be 18 years or older
• Be a legal citizen of the United States (US), United Kingdom (UK), France, Germany, Spain, or Italy
• Post original content that complies with TikTok's guidelines
• Publish at least three videos in the past one month, each of which must receive a minimum of 10,000 views
• Have at least 10,000 original (not purchased) followers
After fulfilling the above conditions, TikTok will verify your compliance with the Creators Fund's terms, award you prizes, and then authorize you for the next month. Should you fail to fulfill the terms of the Creators Fund within the first month, you'll need to reapply.
2. Join the TikTok Creator Marketplace
The TikTok Creator Marketplace (TCM) is the official platform where brands collaborate with content creators on TikTok. The platform offers a perfect opportunity for TikTok influencers to make money.
Expectedly, marketers will collaborate with you if you already have a sizable following on TikTok. Brands will also be keen on working with uncontroversial influencers. Most importantly, brand-vlogger partnerships will depend on whether both parties are niche-aligned.
Below are the requirements to join TikTok's Creator Marketplace:
• Aged 18 years or older
• At least 10,000 followers (formerly 100,000)
• At least 3 videos posted in the last 28 views
• More than 100,000 video views over the last 28 days
3. Become a TikTok Influencer
It's not enough to join TikTok's Creator Marketplace. In most cases, you'll go looking for potential affiliate partners and not the other way around. There are a few things to keep in mind when seeking out collaborations.
First, ensure the brand deals in goods that you're comfortable promoting. The products must also be in compliance with TikTok's marketing guidelines. Alcohol, tobacco, and e-cigarettes are some of the prohibited products on the TikTok marketplace.
Also, discuss at length the terms of engagement. Establish the proposed payment amount, payment modes (cash or giveaways), payment methods (PayPal or Zelle), payment frequency, and partnership duration before signing any contracts.
4. Sell Your Own Products
Working with brands is okay. But if you're a brand yourself, why not promote your own products?
Selling your products allows you to be in total control of the profits. But on the flip side, you also absorb all the losses.
The good news is that you don't have to be an actual producer or retailer to be able to sell real products. There's always the option of becoming a dropshipper.
In this model, you market third-party products as your own but do not keep real inventories. When a buyer places an order, you send their shipping address to the actual manufacturer or retailer, who processes the orders and ships them using your information.
5. Go Live and Collect Virtual Funds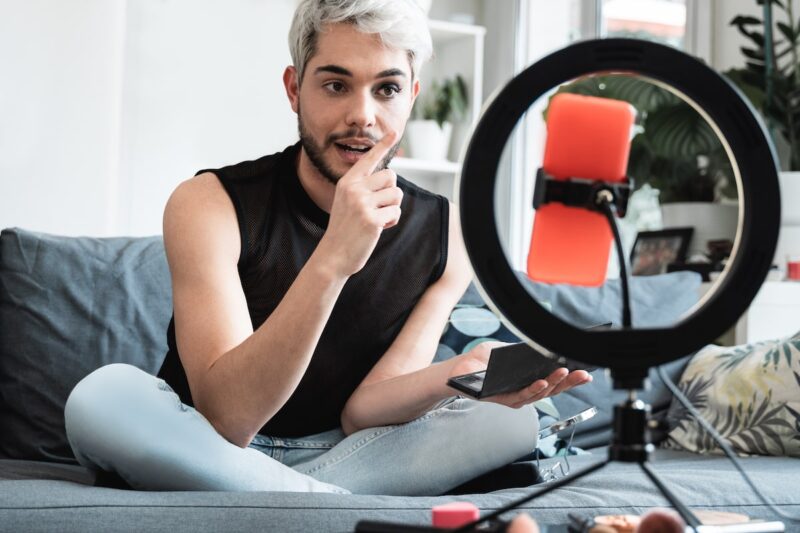 Live Gifting is a common method to earn money on TikTok, especially among livestreaming. You're probably already familiar with the livestreaming feature from other social networking platforms. What makes TikTok's livestreaming special is its ability to let followers appreciate the livestreamer in real time using virtual gifts, which can then be redeemed for payment.
The returns may appear deceptively small at first glance. But they can translate into significant earnings depending on the frequency of your livestreams and the number of your live gifters. Transparency is a key requirement for success with TikTok's live gifting. It's always prudent to state when a product was gifted to you.
The following tips may also help you excel with TikTok's livestreaming feature:
a) Have stable Wi-Fi
A spotty internet connection can ruin what would have been a smashing livestream. That makes it necessary to check your Wi-Fi strength before clicking the camera.
Sound and lighting are other crucial technical aspects you'll need to take care of to produce quality livestreams. So, be sure to test these before going live.
b) Pick the right time
Ideally, this is when the majority of your followers are active. You can always check your audience insights on the profile settings to determine when most of your followers are active.
c) Keep the sessions longer
The longer you stay on a livestream, the higher the number of potential gifters.
d) Post during livestreams
Posting a short video during livestreams can increase your channel's engagement further. That's because TikTok prompts viewers who see the video in their feeds with a link to your ongoing livestream.
e) Use hashtags
TikTok users, as are those of other social networking platforms, usually browse hashtags for viral content. Therefore, be sure to incorporate a few hashtags into your livestreams.
f) Filter negative energy
Bullies thrive in livestreams because they know their mean comments are more likely to escape the streamer's attention. Therefore, always be keen during live sessions and filter out comments where necessary.
Do not let energy vampires spoil your TikTok party. Their ill-intentioned comments may have far-reaching implications in terms of your reputation on the platform.
Lastly, remember that there are conditions to fulfill before you can enjoy TikTok's LIVE Subscription Feature. They include being 18 years or older, having at least 1,000 followers, and posting content that's in good standing with TikTok's community guidelines.
6. Market Your Personal Brand
Personal brand marketing on Twitter entails speaking at length about your skills and professional qualifications. It's an ideal money-making opportunity for specialists, such as attorneys, photographers, and psychologists.
One way to earn from personal brand marketing is to deliver quality content and then invite viewers to click your link-in bio. The URL would take them to a website containing your offerings. They can then sample your products and possibly make a purchase.
7. Join Hashtag Challenges
We've already hinted at the importance of incorporating hashtags into your livestreams to grow your following and earn more money from TikTok. However, there's another way you could take advantage of TikTok hashtags.
Unlike many social media platforms, TikTok regularly holds hashtag challenges. These events are organized by the company's sponsors and offer content creators an opportunity to earn extra cash.
While organizing TikTok hashtag challenges, the company normally contacts popular vloggers on its platform and asks them to do a paid video in their support. Prices typically begin from ten dollars but can be considerably higher.
8. Become a TikTok Consultant
If you're looking for a hands-off approach to making money on TikTok, then you might consider becoming a consultant.
There are two different types of TikTok consultants – one who consults about TikTok and one who uses the platform to consult on their areas of expertise. Both options are potentially rewarding.
Consulting about TikTok entails advising would-be content creators on how to navigate the platform. You could also enlighten them on the company's best practices and the right buttons to press in order to remain relevant on the website.
And as an independent consultant, your work would majorly entail offering valuable tips on your area of knowledge. Popular niches to consult on include fashion, music, parenting, personal finance, personal security, etc.
Final Word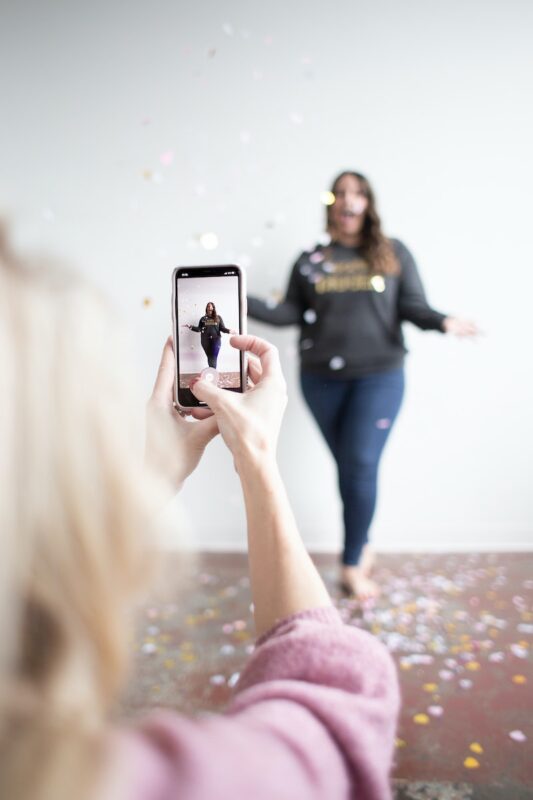 TikTok is the fastest-growing social media company and a top platform for making money online. However, it's important to proceed with objectivity when setting up a TikTok creator's account.
Remember that the likes of Charli D'Amelio didn't dance their way to fame overnight. Rather, it took a great deal of time and patience to earn millions of TikTok followers and dollars in their bank accounts.
Reference Links:
https://www.tiktok.com/about?lang=en/
https://moneymint.com/top-social-media-sites/
https://buffer.com/library/social-media-sites/
https://www.forbes.com/sites/johnkoetsier/2023/01/04/top-10-most-downloaded-apps-of-2022-facebook-down-spotify-up-tiktok-stable-capcut-keeps-growing/
THE WORLD'S TOP 10 MOST POPULAR TIKTOK CELEBRITIES 2023 LIST

https://www.tiktok.com/creators/creator-portal/en-us/getting-paid-to-create/creator-fund/
https://www.tiktok.com/creators/creator-portal/en-us/getting-paid-to-create/creator-marketplace/
https://www.tiktok.com/creators/creator-portal/en-us/getting-paid-to-create/live-gifting/