Last Updated on January 24, 2023
https://www.youtube.com/watch?v=wBvBr03tpZU&ab_channel=BigTalk
Perhaps you're waiting for your significant other to finish shopping. Maybe the workday just won't end. Either way, it can be excruciating just to sit and do nothing. Our minds like to stay active and when you are busy with something interesting, those stubborn minutes will just fall off the clock by themselves! So go ahead and try a couple of our effective tips to get through a boring hour (or two). 
1. Work On A Personal Goal
For argument's sake, let's say that you're dreaming of becoming a published author. You have the best idea for a fantasy novel. So, how can this help you to smash time? Simply compile a small writer's kit – a notebook (A5 is perfect to fit in any bag) and a pen. When you wait somewhere, write down a few new ideas for your book or brainstorm one of your characters. You can also find ways to work on other hobbies and goals in this manner.
2. The ABC Game
The idea is to flip through the alphabet and name something that starts with each successive letter. You can look around the office to find something starting with an "A" and then a "B," you get the idea. Or, think of a topic that you're interested in. Let's say you love food (that's most of us, right?). See if you can name a dessert for each letter of the alphabet. You can also do this with drinks, dairy products, or something else.
3. Switch Up Your Tasks
But what can you do when you're at work – and you need to do your admin duties? In other words, you cannot whip out your fantasy novel and write. There are tasks that need to get done and you're on a deadline. Instead of trying to work for two hours straight, work on one aspect for about 20 minutes, and then take a break. If you can, make some coffee or go for a short walk, even if you pretend to go to the bathroom. Do this cycle twice and an hour would've gone by!
4. Hold a Conversation
This isn't always possible. Not all strangers appreciate it when one suddenly talks to them in the subway, the office, or in a waiting room. But if you're with a friend, and you won't get into trouble for talking, an interesting conversation will also speed up time. 
5. Pull Out a Good Book
Books are notorious time-sucks! Once you get lost in your favorite author's work, reading a few chapters might feel like a few minutes but it usually takes a lot longer. When you are a reader, this is one of the most painless (and enjoyable) ways to wait out a boring hour – or three!
6. Plan Something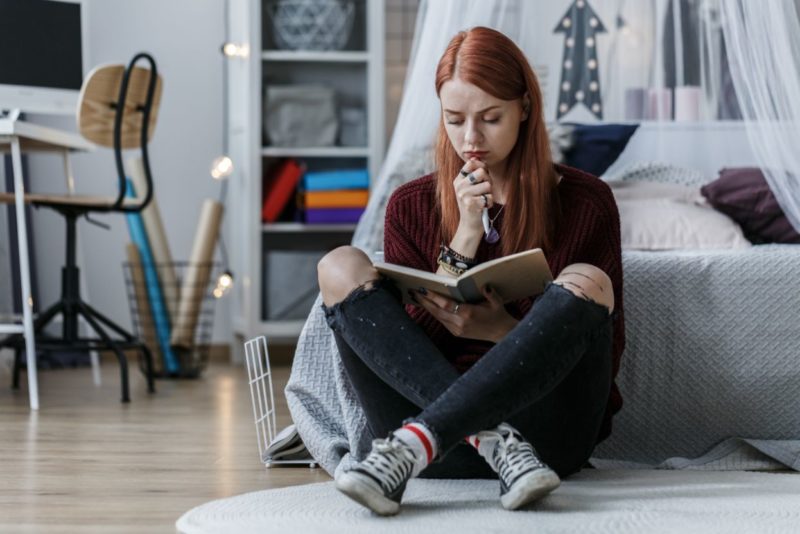 Here's one way to get excited about something (and completely forget about the time while you're at it). When you have time on your hands, pull out a piece of paper or open a new document on your computer and start planning that vacation you and your family are going on in a few months' time. Or brainstorm one of your most exciting goals. Work out the steps, and the hurdles to overcome, and before you know it, it's time to go home and you have a plan for something amazing!
7. Listen to Entertainment
These days, you can select content on your phone or tablet to your heart's content. Listen to podcasts, music, or videos. This tip is especially helpful if you are trying to get through your chores or another boring task that doesn't require much focus. 
8. Learn Something New
Have you always wanted to learn a new language? Or take a course about something you are really passionate about? You can always carry a copy of your study materials (not the originals, in case you lose them), and broaden your knowledge and skills. This is actually a great way to turn a waste of time into more opportunities.
9. Catch Some Zen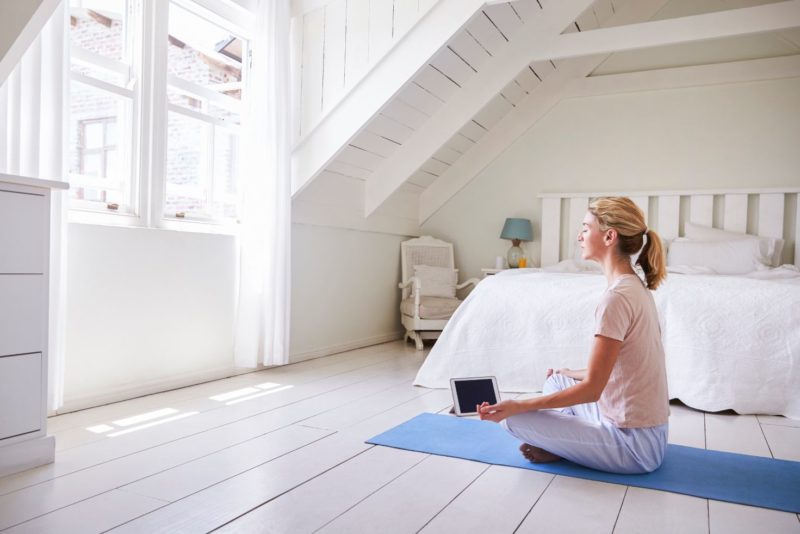 Meditation is a healthy way to pass the time. Don't worry if you're interested in meditation and you cannot close your eyes because you're in class or at work (or sitting in the lotus pose for that matter). There is a form of meditation, called open awareness, where you can keep your eyes open and adopt any body posture. 
10. Fix Something
If you're at home and you have a couple of hours to while away, why not look at your DIY list? Fixing a creaky door or leaky sink not only keeps your house well-maintained but such activities can also quickly melt away anything between twenty minutes or a few hours. 
11. Reach Out to a Loved One
Take the time to write a letter or an email to someone who lives far away. This can be a friend or family member you don't get to see very often. Instead of being bored and twiddling your thumbs, you can actually maintain good long-distance bonds with those you care about.
12. Declutter Your Environment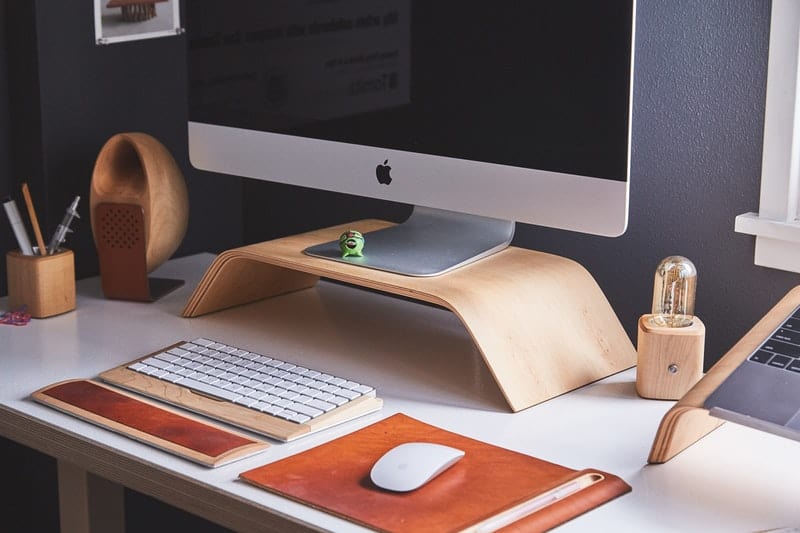 A good decluttering session is time-intensive. In other words, for our purpose of doing something productive during a stretch of quiet time… perfect! As a bonus, your desk or bedroom will look absolutely amazing with all that extra space. 
13. Grab a Reward
This is one of our most popular tips! You don't always have to do something productive to make the time go by faster. If you're at home, do something you love; pour some wine, binge your favorite show, or do something you really want to – no guilty strings attached. If you're at work, you can plan a lovely evening for yourself and look forward to it. 
14. Ask For More Work
And this might not be our most popular tip! But if you are at work and you cannot think of anything to do, or nothing on this list really appeals to you, then why not take on some extra work? You can either tackle a project you already have to get a head start or ask your boss for a side project to fill the hours when you have nothing to do. 
15. Run an Errand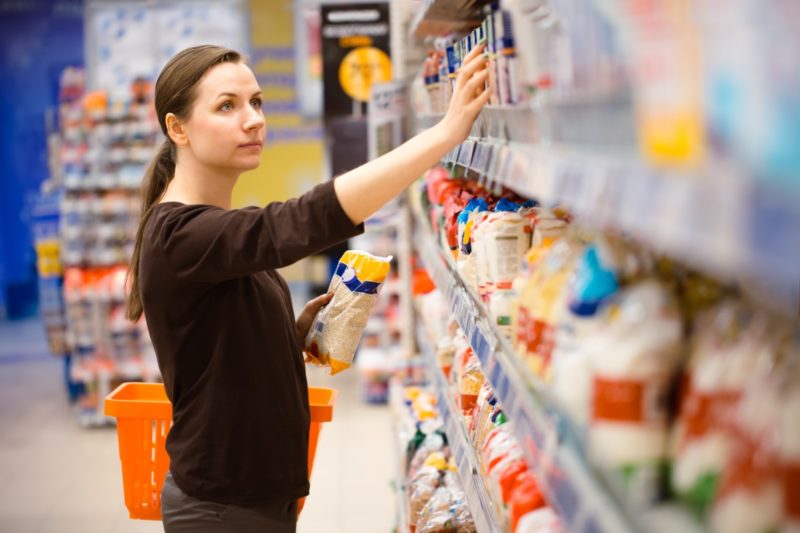 Even if you just need a box of milk, going to the store can whittle off a good chunk of time. If you go grocery shopping, then you can ax a good half an hour, or a full hour. 
16. Work on Your Health
Do you find yourself sitting around at home, or is your lunch hour at work way too long? Why not go for a walk to get your steps in? Whatever exercise you choose to do will not only make time go faster but you will harvest precious health benefits too. 
17. Do Some Window Shopping
Shopping because you are bored is never a good idea! However, it can be fun to window-shop. You can do this in real-life and online. Just don't give in to temptation if you are on a strict budget! But if you're not a compulsive shopper (hey, it happens to the best of us), then window-shopping can make you completely forget about the time. 
18. Groom Your Pet (Or Yourself)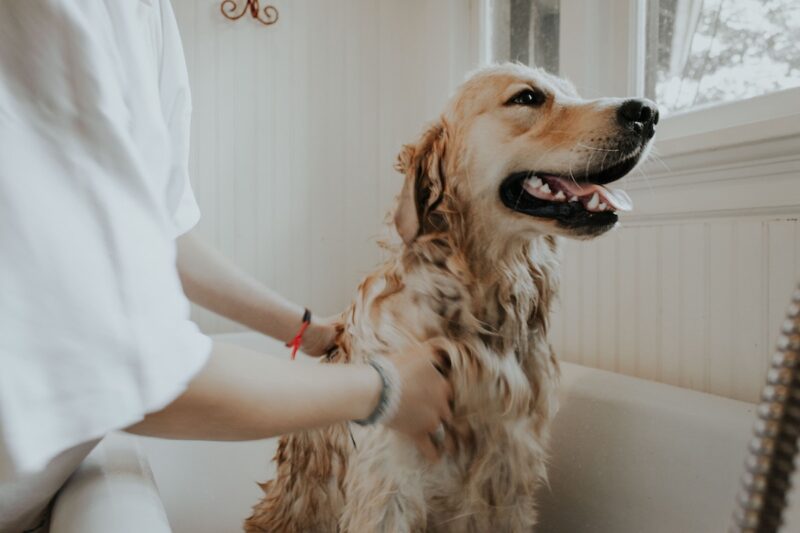 Another activity for those days when you're just lounging around at home, grooming a pet can be an enjoyable experience. Or, jump in the shower or bath and use some of your favorite soaps or shampoos. Not only will this reduce the time but you'll also feel great. If you de-floofed your dog, your pet will certainly look and feel amazing as well!
19. Play a Game on Your Phone
Don't do this when you are at school or at work. You don't want to get into trouble. This option is better suited when you are waiting in the car for your significant other while they pop into a shop, you have to sit in a waiting room at the doctor's, or when the bus is late. 
20. Prepare Something in Advance
If you have time to spare, and don't feel like vegging out, why not tackle something that needs to be done in the not-so-distant future? Just some examples are work projects, pre-packing your week's lunches, picking out an outfit for the job interview you have next week, or buying presents in advance for someone's birthday or Christmas. Make sure that it's a chore or work task, or something else that you might not feel like doing when the time for it to be done rolls around!