There's a reason it's called "full time": Holding down a full-time job leaves little room for much else.
So how do so many people find time to work on the side? By combining time-management skills with grit, perseverance, and a whole lot of effort.
While it may seem difficult to make time for both your side gig and day job, it's not impossible. Here's how people do it:
Pursue a Passion
You'll never make enough time for your side hustle if you hate it. Rather than trying to force a square peg into a round hole, find something you actually like to do.
Whatever your passion is, there's a work-from-home opportunity out there for you. If you like to write, what about freelance writing? If teaching is your cup of tea, you could be a remote tutor.
The best part about these roles is that they're project-based. If you decide you want to try a different type of gig on for size, go for it.
Use Timeboxing
If you can never seem to find enough time in the day, try timeboxing. This time management method helps you segment your day, ensuring you have enough time for both your side hustle and your main one.
To implement timeboxing, you need to plan out your day in detail. Assign a window of time to each task on your list. When a block of time is up, move on to the next activity.
With timeboxing, you have to be comprehensive. When will you make time for dinner and exercise? What about time to wind down before bed?
Start Your Morning Earlier
The best time to work on your side hustle might be before your regular job. If you do your best thinking in the morning, why not take that time for yourself? Your schedule might look something like this:
5-5:15 a.m.: Wake up.
5:15-5:45 a.m.: Do yoga.
5:45-6 a.m.: Brew coffee and eat breakfast.
6-8 a.m.: Work on your side projects.
8-8:30 a.m.: Commute to work.
Notice how this technique dovetails with time-boxing. Those who make their side hustles a reality have discipline. Sleeping in or slacking off simply won't get you where you want to go.
Make the Most of Weekends
Is your full-time job a 9-to-5, Monday-through-Friday arrangement? If so, use your weekends to work on your side hustle. There are few better opportunities than two full days off work to get your side project off the ground.
Weekends are also the days when consumers are most available. If you're looking to increase the reach or revenue of your side hustle, the weekend is the perfect time to do so.
Use Your Vacation Time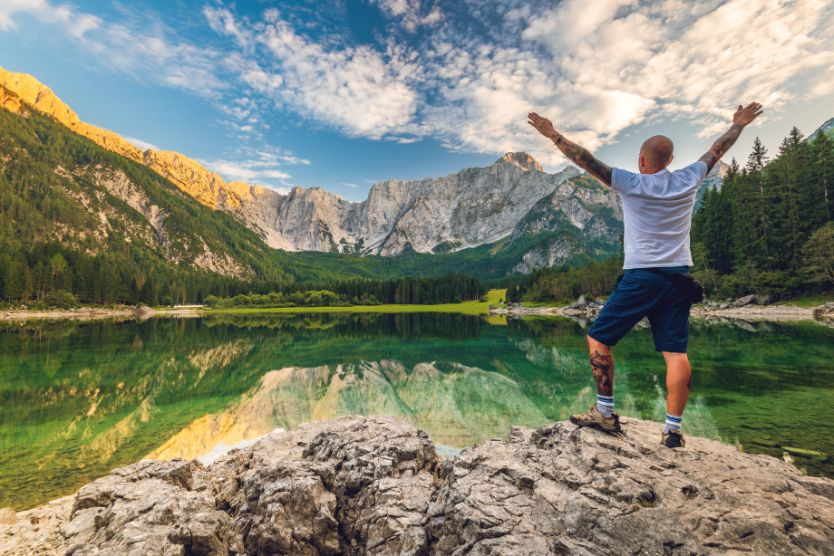 After working a year or so at your full-time job, you'll accumulate vacation and sick time. While you should save some of these hours for when you're actually sick or need to get away, you can spend the rest working on your side hustle.
Whenever you take time off for your side hustle, do so with a specific goal in mind. Maybe you use it to meet with experts like bankers and accountants, who are typically only available during regular business hours.
Automate Everything You Can
With automation, you can get work done on your side hustle at all hours of the day. Not everything can be automated, but a surprising amount of things can be.
What should you automate? Start with:
Drafting all your week's content at once is much more efficient than trying to come up with posts one at a time. Schedule it out, and set weekly reminders to refill your content pipeline.
When someone fills out a contact form your site or sends you an email, you can schedule an auto-response. Simply thank the person for reaching out and tell them when to expect a response.
If you forget to pay a bill, you'll incur interest charges and risk account closure. Set up autopay to ensure you always pay on time.
Get Some Outside Help
No matter how many hours you put in on your side hustle, the reality is that you're only one person. Even if you're not ready to hire a full-time team member, you can and should outsource low-value work to contractors.
When time is at a premium, your focus should be on tasks only you can do. Platforms like Zirtual can help you find assistants for things like bookkeeping, scheduling, and booking travel.
Do More With Downtime
A surprising share of your day can do double-duty for your side hustle. Do you commute to work? Take client calls while you drive. On your lunch break, pop on a podcast about a skill you're building, like sales or marketing.
Even a few minutes here and there can make a difference. If you're not doing something mentally taxing or dangerous, look for multitasking opportunities.
Make Sacrifices
The bottom line of entrepreneurship is that it requires sacrifice. If you want to have a successful side hustle, you won't be able to spend every evening relaxing on the couch. From time to time, you'll have to choose between having fun or building your business.
Be careful, however, not to let your two lines of work get in the way of your family life. Your mental health and relationships are critical to maintain. You just might have to decline the occasional happy hour or movie night in favor of your side hustle.
Audit Your Habits
The typical social media user spends nearly two and a half hours per day on these platforms. Even if you're only devoting half that time to social media, think about what a difference it could make if spent on your side hustle.
To be clear, there's nothing wrong with watching television or playing video games on occasion. But if they're daily habits of yours, ask yourself whether you're spending your time productively.
Start with just one time-sucking habit of yours. Set a timer for an hour, and force yourself to spend it making a dent in your side hustle. You'll soon build the momentum you need to cut other habits down to size.
Don't let life pass you by without making your dreams a reality. Use these tips to spend your time when and where you want it, and you'll be amazed at how much more you're able to get done.