Last Updated on March 3, 2023
With a 10% overall market share, WooCommerce is the most popular e-commerce platform around the world.
It's free, feature-rich, and user-friendly. It also offers a gallery of responsive designs and loads of customization options.
So if WooCommerce powers your online store, you're in for a promising journey in the e-commerce industry.
But here's a sobering truth:
The platform is behind at least 28% of online stores.
This means you're not the only WooCommerce user out there.
And in this ever-competitive industry of e-commerce, you need to stand out. You need to outperform your competitors so more people will buy your product.
In this post, you will learn how to optimize your WooCommerce site to stand out from the pack and generate more sales!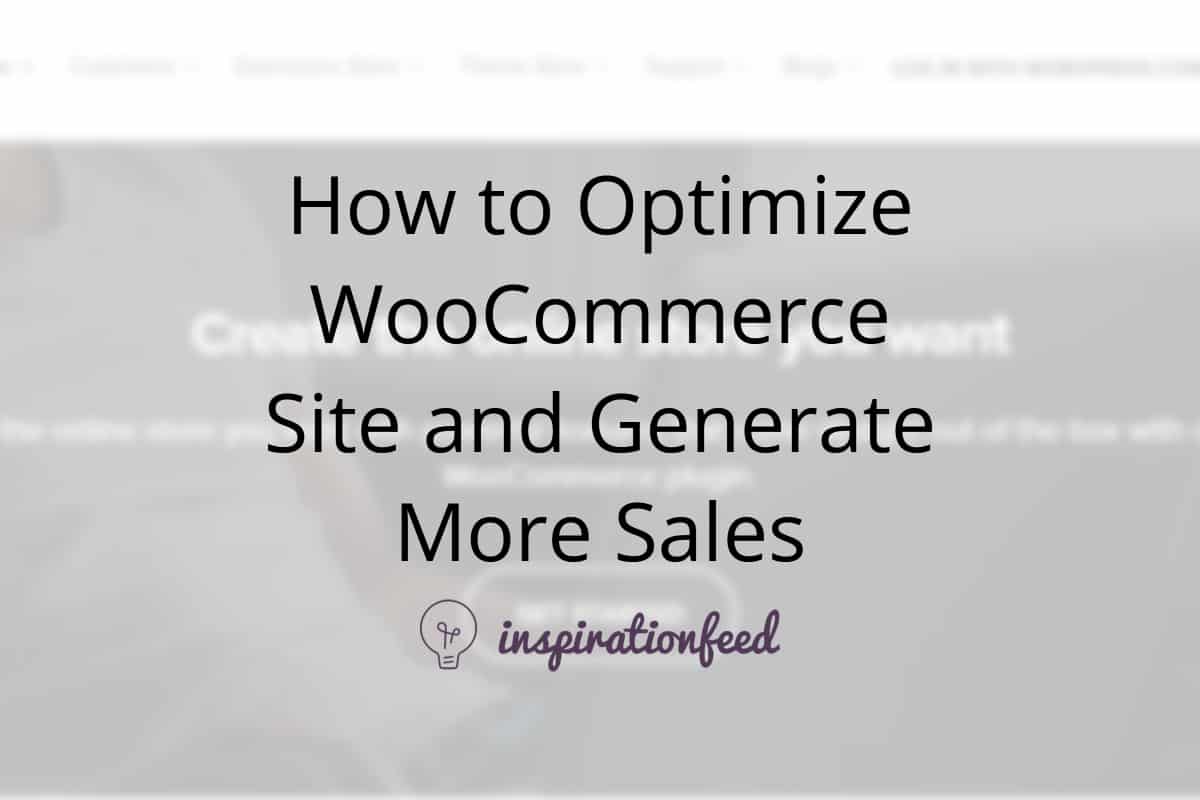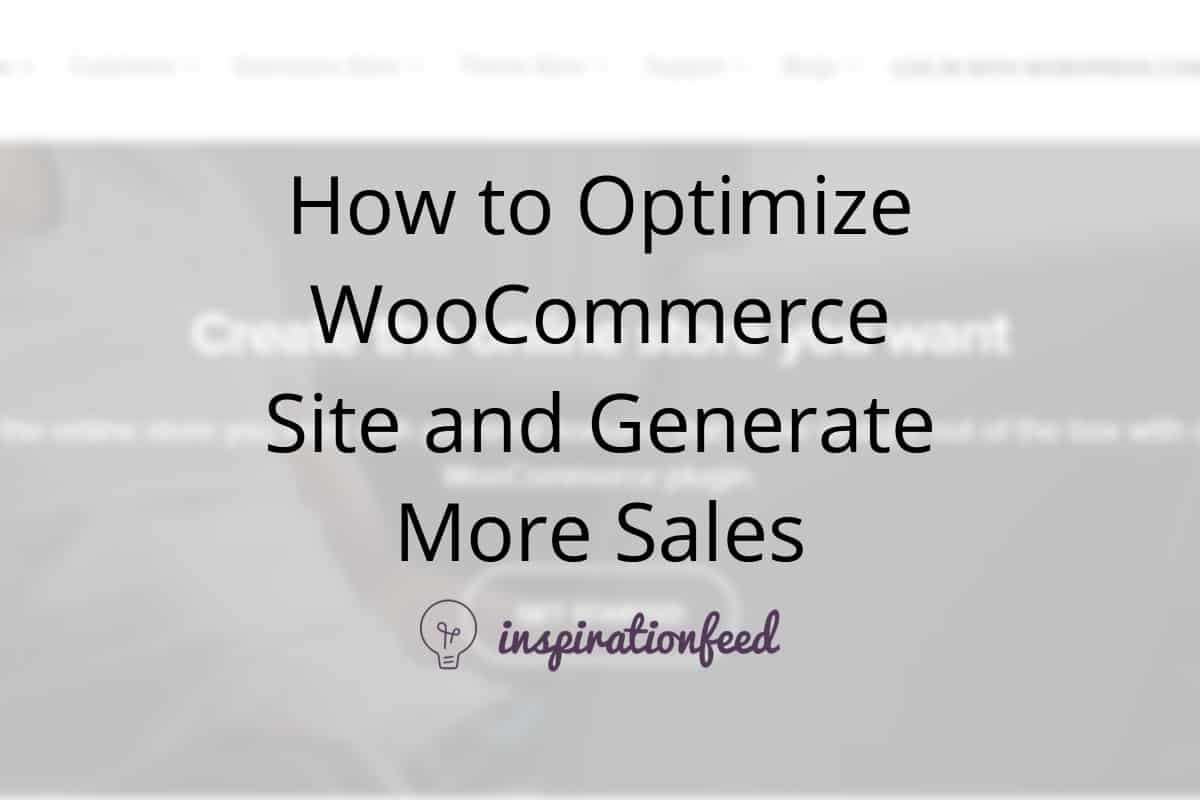 Use an excellent WordPress hosting provider
Running an e-commerce store means you'd have to deal with frequent traffic surges.
And if you're not subscribed to a dependable WordPress hosting provider, your site will load slower than usual, which is the death knell on most website.
There's nothing wrong with going for a good and affordable hosting solution. But most providers of ordinary hosting packages don't recognize the fact that you run an online store.
In fact, if your site loads slower than five seconds, then expect more than a quarter of your visitors to leave your site! That also means lost opportunities to make a sale!
Therefore, you need to host your WooCommerce store on an excellent WordPress hosting provider like Kinsta for WooCommerce.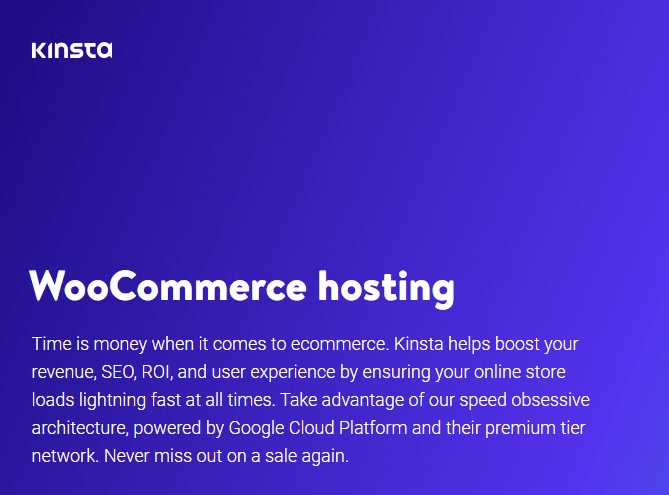 Apart from WordPress installs and free migrations, its features include automatic backups, auto-scaling, and topnotch security. And it provides different types of hosting solutions for all business sizes.
Use a CDN (Content Delivery Network)
Using a CDN allows you to store copies of your site on different data centers worldwide.
This way, when someone accesses your site, your CDN will lead him to the nearest data center with a copy.
And this way, due to the relatively small distance between a visitor and a server, your site will load faster.
Among the best CDNs, there's MaxCDN. It's user-friendly, provides different types of CDN zones, offers high security, and features a powerful API.
Use a caching plugin
A CDN works wonders for your visitors with high-speed internet. But you also need to accommodate visitors with slow internet connections.
And to do that, a caching plugin will help you.
It works similarly to a CDN, but it works locally.
One of the best caching plugins out there is W3 Total Cache.


It improves performance by caching all aspects of your site. It's free and it works great that top names such as AT&T and Mashable have recommended it.
Compress and resize images
Featuring high-quality images on most sites is important because it helps you narrate what you have to say and makes you easier to understand.
That's how it is for e-commerce sites, too.
One of the main things shoppers look at when buying a product is its image.
Do you think you can sell a product if you don't post an image of its appearance?
A big problem, however, is how your site will load awfully slow if you include really good images.
High-resolution images take up a lot of space.
If you think replacing high-quality images with low-quality ones is a solution, you're wrong.
Doing that will negatively impact the front-end of your site, and ultimately, will drive visitors away.
Instead, use tools.
WP Smush is one of them. It compresses, resizes, and optimizes all the images in your site! And if you want to modify image sizes in bulk, it's handy.
Clean your database
Your site keeps data for practically everything you do. This means every draft or deleted comment goes into the database that ends up taking space on your hosting.
More extraneous stuff on your web host contributes to slower loading time!
This is how it works for all sites in general. And WooCommerce sites handle more incoming files since they also handle more data like product pages and categories.
So do your database a favor by cleaning it regularly.
WP Optimize is a tool you can use to help you with the cleaning. It increases your site's speed and efficiency by getting rid of those unnecessary revisions.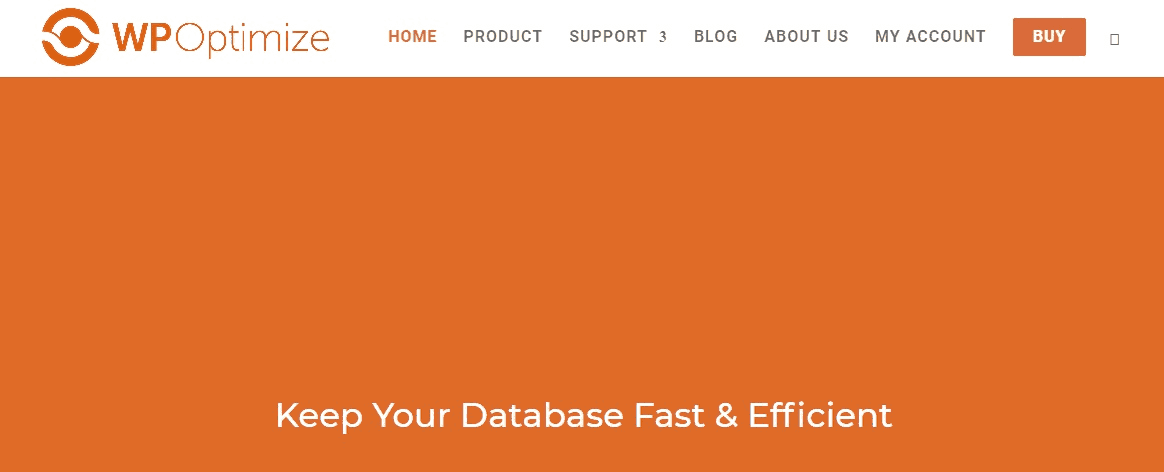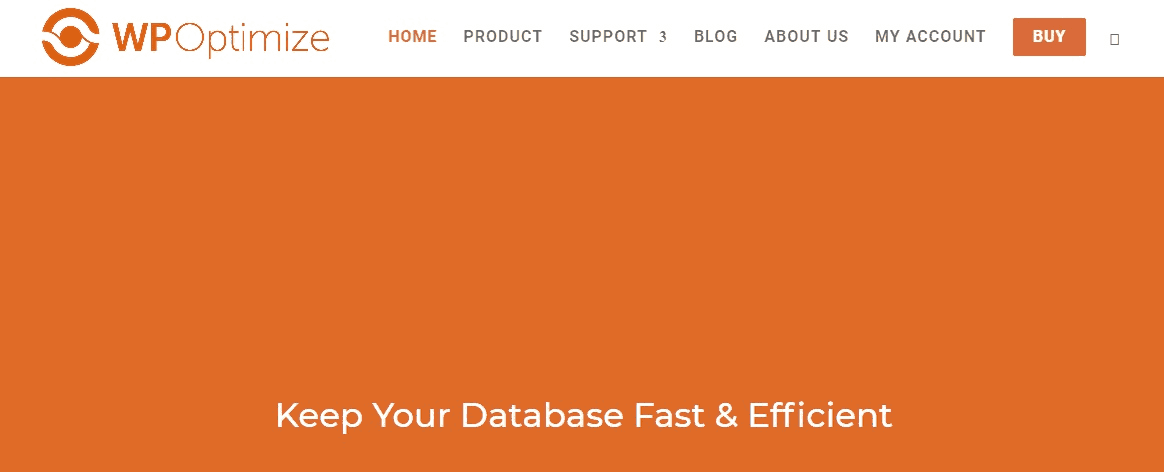 Conclusion
So that's how you optimize WooCommerce!
Optimizing your e-commerce site is a way to be ahead in the e-commerce industry. And you should get ahead – and fast.
Long gone are the days when the concept of e-commerce stores was still novel.
Now, it's as if every one of your acquaintances knows someone who owns an e-commerce store. So remember to adapt to the current approaches in this line of work so you won't get left behind.