Last Updated on December 11, 2019
The general condition of your working environment has a strong influence on your personal productivity. A clustered and messy place has the ability to distract you and reduce the number of completed tasks during the day.
For some people, a clear desk comes naturally, while others may need to develop a habit. Just two months ago my desk was the complete chaos. File folders, sticky-notes, business cards, pens, specific forms and other office supplies fully closed the surface. I eventually became sick and tired of it.
Now my desk is one of the cleanest in the office. I even noticed that my productivity has increased. So, I stand as proof that a messy person can transform into a neat individual. All you need is 5 simple steps.
1. Spend 10 minutes at the end of your workday to clean your desk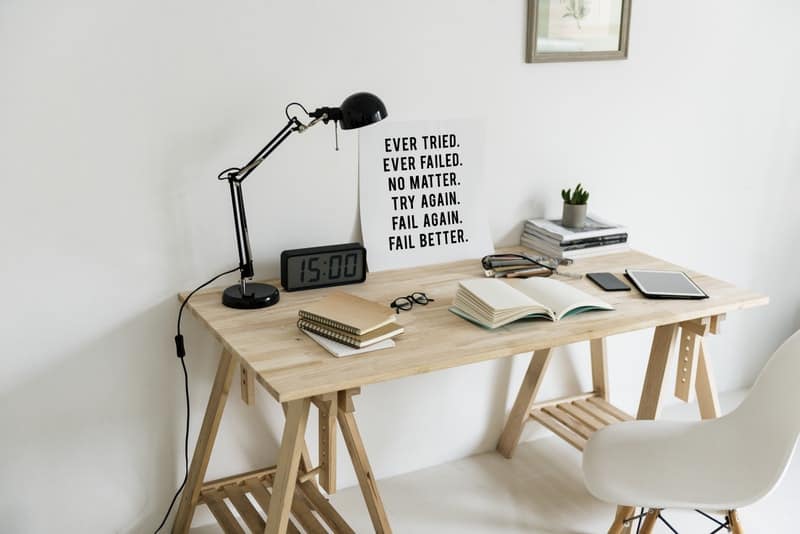 A cluttered office desk is full of potential distractions. The excess things can shift your attention from work to a mindless object. It can also have a negative impact on your ability to process information. Removing them allows your brain to concentrate on the priority project: the one you are working on the moment.
It may seem that organizing your desk takes much time. Well, only if you haven't done it for a week or more. Once you start cleaning every day, it starts taking less time. And every morning you will thank you for yesterdays' arrangements.
Make your desk about 80% clear of stuff:
Make items you use regularly easy to reach. The last thing you want is to rummage in a pile of things every time you need a pen or a business diary.
Limit the number of personal things. Of course, you want your desk to look sophisticated. But make these personal touches small.
2. Consider getting a standing desk
Our office furniture may not be something we think about a whole lot. But it is the foundation for our working environment. The right office desk can create a comfortable space that improves efficiency.
I advise everyone to get a standing desk. It can be used to sit or stand as it can be quickly adjusted to different heights. This type of office furniture has become very popular recently. And considering all the wonderful standing desk benefits, it's not hard to see why.
Health benefits. Experts agree that neither sitting nor standing for extended periods of time is good. It can lead to tiredness, muscle strain, and exacerbating existing health conditions. Best standing desks allow users to change their working positions during the day. It helps to alleviate back problems, improves overall physical well-being, and combats workplace fatigue.
Increased productivity. Moving gives your brain more blood nutrition. Thus, it starts working better and is more likely to come up with brilliant ideas, tune into a positive mood and operate faster. Moreover, a healthy dose of movement can decrease chances of cancer, heart diseases and diabetes.
Boosted energy. Sitting all day long mean keeping a poor posture and staying inactive for hours. It is really tiring.
Standing desks make things different. Mixing body positions every 30 minutes rushes blood circulation which supplies body and brain with an energy boost.
3. Create a well-organized filing system for paperwork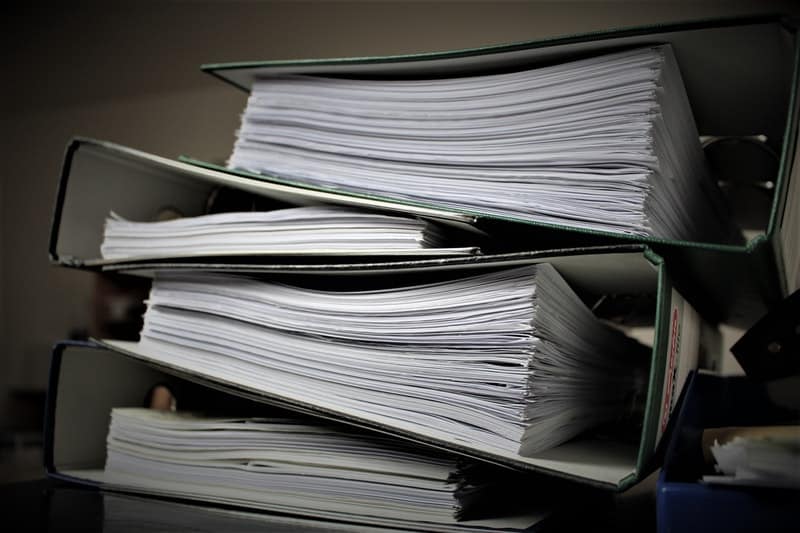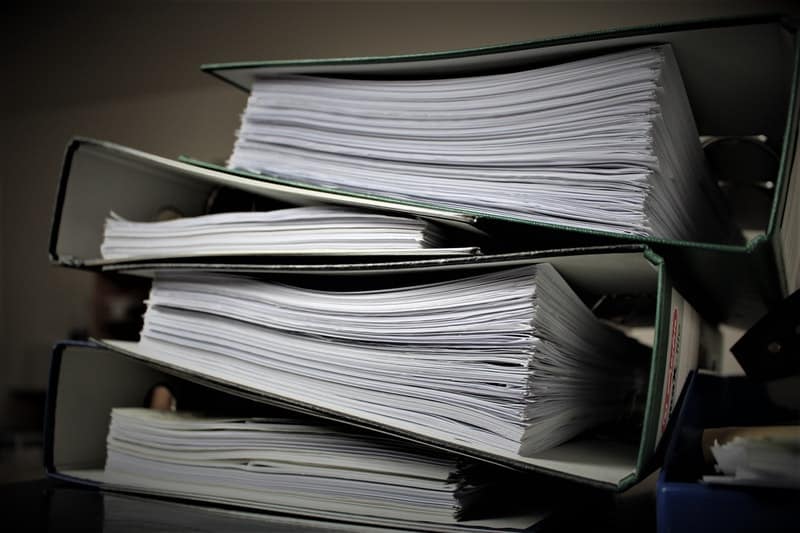 A disordered workplace hinders productivity. Do you often happen to look through several folders wasting your time for a search of some document that should be found with no fuss? Then you know how stressful it is when you are not able to find it. Additional stress is undesirable, especially when you are in a hurry and still need to make everything perfect.
Here's the best tip on paper documents organization – color code files and then have them separated into appropriate categories. Invest your time in labeling folders, shelves, and drawers and other items you use for storing printed documents. You will greatly benefit from this visual filing system for two reasons:
You will put everything in the right places;
You will always know where to look for an important file.
4. Set up an email filter system
What would you say if you peek into your colleague's email inbox and see a total bedlam? There's always something mildly titillating. However, it takes seconds to realize that yours is no better off.
Developing a filter system is one of the most effective ways to improve your time-management and productivity. It is especially beneficial for those who spend hours reading, responding and searching through their correspondence.
It feels like a blessing when you become able to easily find emails that require immediate responses, reread the letters to refresh your memory or clear away the ones that do not relate to a job you need to focus on.
The ways to de-clutter your inbox are several. You can use archiving, labeling, or better filters. It's a matter of preference.
5. Declutter and organize your computer desktop
Storing things digitally eliminates much mess from your desk. Any program designed for scheduling can remove a whole myriad of the sticky-notes encumbering your workspace. However, your computer or another device can provide its own distractions. So, make effort to reduce them to a minimum.
For a start, download a non-distracting wallpaper image and get rid of all unnecessary icons.
The next step is deleting all files, folders, and software that you don't need for a job.
At last, organize your documents into different folders.
This approach is effective in the same way paper work organization is.
It is quite easy to keep your space organized while doing a job efficiently. Such simple steps as having a wise standing desk that makes you feel comfortable in the office and developing a filing system for your documents that makes you feel in control can change your overall working experience. It not only drives your productivity but shows you as a disciplined, neat and professional employee.