When you want a delicious meal that can be whipped up in no time, pasta is unbeatable. However, it's very tempting to choose a sauce and then serve it with whatever pasta you happen to have in the cupboard — big mistake. Each pasta variety interacts with the sauce in different ways, which means the shape of your pasta will make a huge difference to the final dish. You'll enjoy it much more if you cook a variety that perfectly complements your choice of sauce, so read on to see what pairings work best together.
Long ribbons
Wide, flat pasta like tagliatelle, pappardelle, and fettuccine pair wonderfully with rich, meaty sauces such as bolognese. Though Brits tend to pair it with spaghetti, Italians know that tagliatelle is a much better companion for the sauce. As Pasta Evangelists explain: "Tagliatelle's increased surface area, along with its rough and porous texture, make it an ideal shape to contend with chunkier or more robust sauces." For this reason, long ribbon shapes are also ideal for soaking up heavy, creamy sauces.
Long and skinny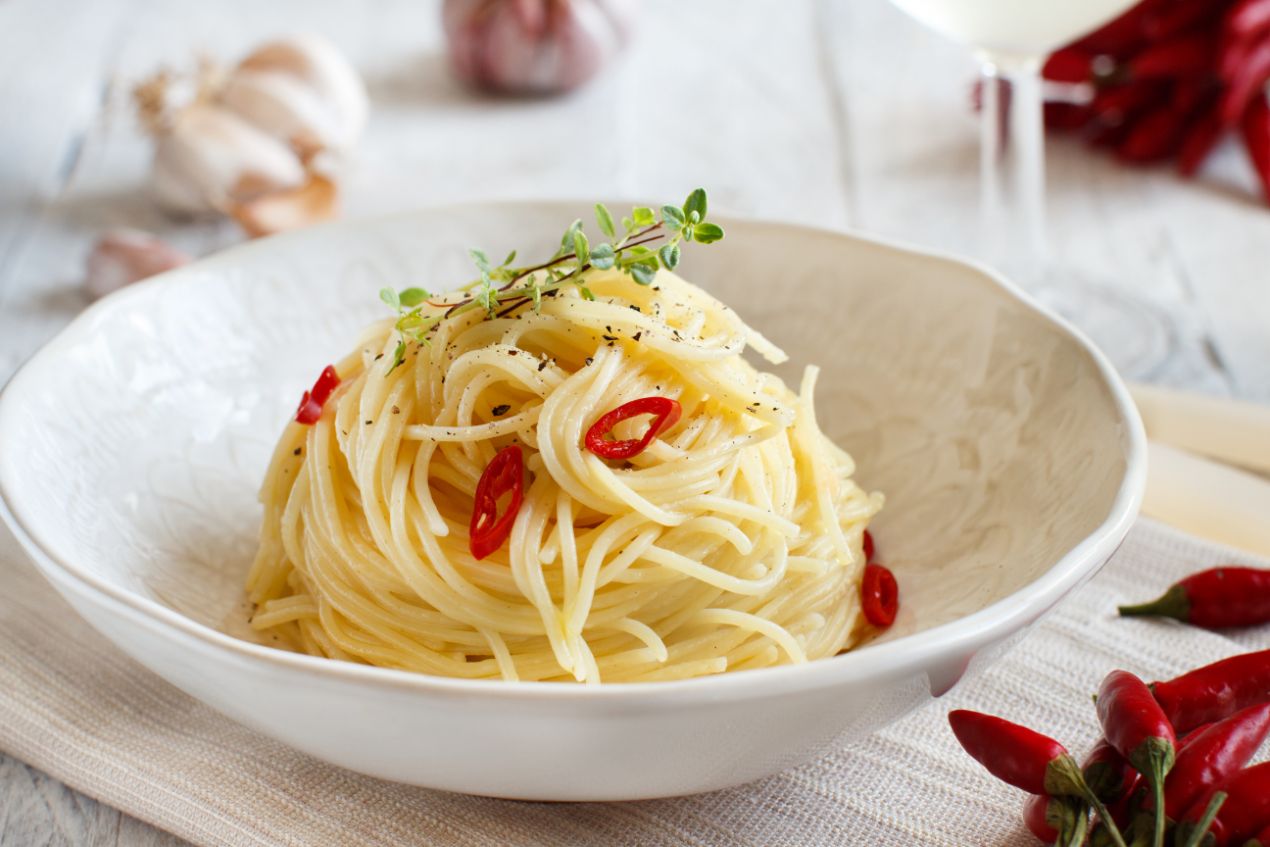 Long and skinny noodle-style pasta like spaghetti, linguine, and vermicelli taste delicious with sauces that are as light as the strands themselves. Oil-based or delicate creamy varieties work well, as do seafood and tomato sauces, which also tend to be very light. For example, some of the most popular spaghetti recipes are carbonara (eggs, cream, and parmesan), puttanesca (tomatoes, anchovies, capers and olives), and Aglio e olio (garlic and olive oil).
Shells
The specific shape of shell pasta like conchiglie and lumache allow sauces to easily adhere to them. This means these types are most effective when served with heavy cream or meat sauces. Larger ones can even be stuffed, as demonstrated by this sausage and lentil stuffed conchiglie recipe.
Twists
Fusilli is probably the most common twisted pasta shape, with other examples including Gemelli and rotini. These varieties are made to be eaten with light, smooth sauces which will better cling to the intricate twists. Oily options like pesto also make extremely good choices. However, textured meaty sauces are also suitable, as the meat can be captured within the small crevices.
Tubes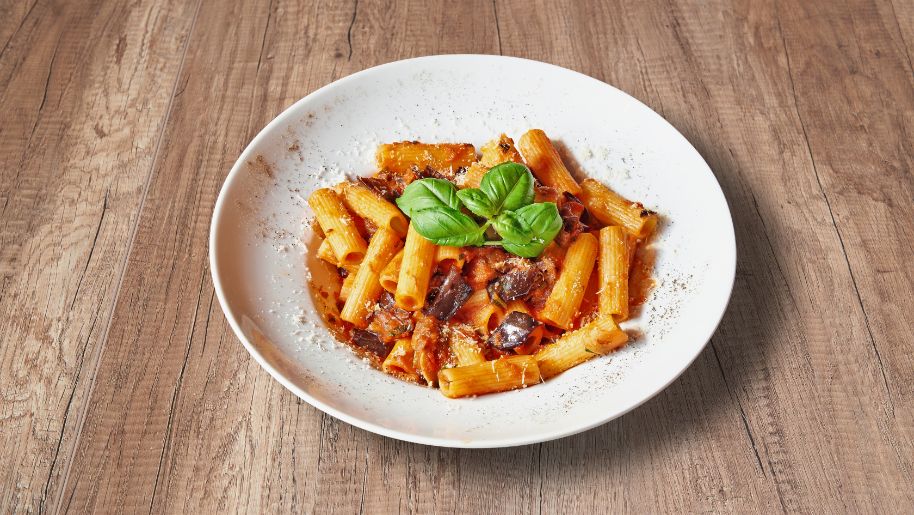 Tubular pasta like penne, macaroni, and rigatoni are perfect for chunky meat or vegetable sauces, as they will catch the larger parts of the sauce within their hollow centers. Penne arrabbiata — a spicy tomato sauce — is a particularly popular choice and, like shell pasta, larger tubes can be stuffed and baked as in this cheesy rigatoni imbottiti recipe.
Filled Pasta
Ravioli, tortellini, and other filled pasta pack a lot of flavor inside the parcels, which means you should avoid covering them in overpowering sauces. A light oil or butter-based kinds are best, as they coat the pasta and act as more of a glaze, complementing the deliciousness within. A sage butter works especially well with spinach and ricotta ravioli, while tortellini is sometimes even served in a broth.