If you, as a business, make the wrong choice of software partner, then no matter how amazing your mobile app idea is, it will lose its one chance to make a mind-blowing impact on your target audience. Therefore, you must put your maximal efforts into shortlisting mobile app developers that will give you their best, and ensure that your mobile app is a success.
Let us talk about the different ways you can make sure that you are choosing the right mobile app development company for your particular product. We will also tell you some tips and tricks to help you out during the selection process.
Things to Keep In Mind When Looking for a
Mobile App Development Company
There are certain pointers that you should have at your fingertips when looking for a suitable partner for your app development venture. Here are the top three points you must never overlook.
1. Understand and set your own goals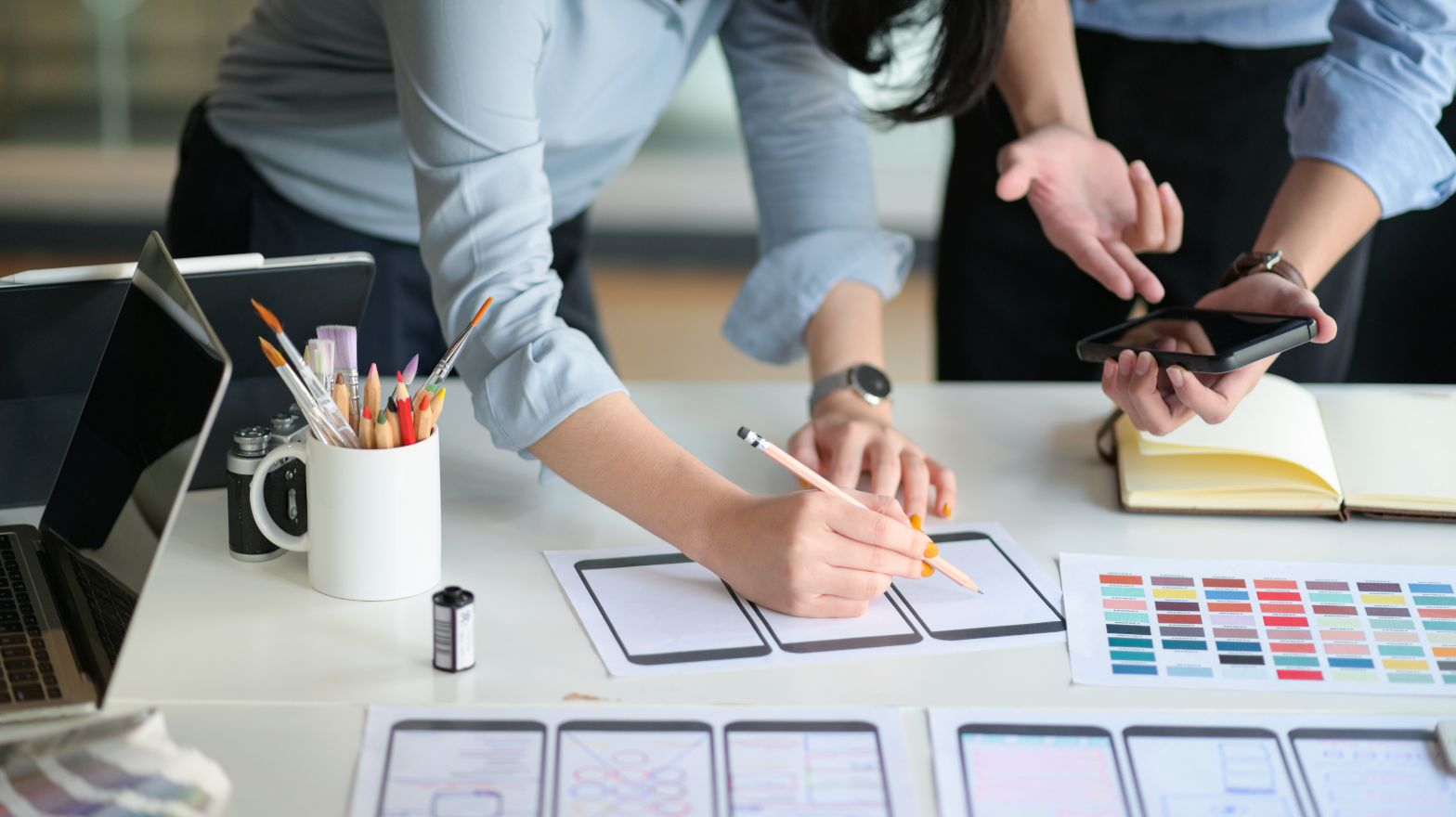 Before you can even begin to consider your options for a software partner, you need to look inward and figure out whether you are absolutely ready to move forward with your big plans for an app development project.
Any idea that is not researched well enough is set for failure. Therefore, you must conduct in-depth research about the viability of your new app idea. Proper market research must be carried out to determine how your target audience will react to this new product in the market.
What problem are you aiming to solve with your mobile app? Is your app going to be unique enough to be able to capture the attention of the user segments you will be targeting? What if the market is already saturated with other better solutions than you can offer to your customers? What added value will your app provide to its users? What are you looking to achieve with this campaign?
Answering these questions will help you determine the right way to go about your Android or iOS app development campaign.
2. Research your options
Once you have a concrete business plan for your brilliant new app idea, you can start looking into feasible options for mobile app developers. First, you must prepare a list of suitable vendors you can choose from for your project. Then, when going through the list of development companies you could consider, check which ones match your requirements perfectly.
Do they offer the specific types of mobile app development services that you require? Are they capable of working with the technologies or platforms that you have in mind? What is their typical development process like, and will they be able to adapt it to your liking or preference? Do you think you can collaborate with them in a hassle-free manner, for a short- or long-term engagement? Do they have proper communication channels established that will allow smooth collaboration between you and the development team? Are they capable of working independently, without a lot of direct supervision, or will you have to hold their hand every step of the way?
You also need to look into what each mobile app development company stands for and represents. Which of these companies seem to place importance on its customers? Do they value their employees? What kind of work do they do, and are the employees suitably awarded or rewarded for it?
If the answers to these questions have a chance of causing a conflict with your fundamental personal or business values or goals, then you would have to eliminate these problematic options from your list.
3. Compare competing firms' prices
Pricing is always a major concern for all customers, no matter what product or service they are looking to purchase. You can always conduct a basic search of what kind of pricing and payment plans various companies offer. For example, some companies are very strict about their pricing schedules. Others are more flexible in that they offer module-based payments depending on the progress of the project.
However, there also exists the concern of external factors affecting your costs. For example, a mobile app development company in the UK would cost much more than one based in India. This could be due to a number of factors, such as the relatively higher knowledge, skill, and experience levels of app developers in the UK.
It is a good idea to have an exhaustive dialogue with each mobile app development company that you could potentially choose, and clearly convey your project requirements to them, e.g. whether you are interested in engaging for Android or iOS app development, how much time do you have to launch this app etc.
Prioritize the factors that you are willing to compromise on, and then conduct a comparison of the different quotes you receive from all your options. Keep in mind the external factors as well, such as the team's experience or skills. The lowest cost does not automatically win – unless you are willing to compromise on the quality of your mobile app.
Where to Look for
Mobile App Development Services
These days, there are many websites available, such as listings and review sites, which feature countless vendors providing software development services.
Listing websites or online directories are often localized and help you get in touch with companies that are nearest to you. They contain each listed local company's contact information, such as phone number, email, and mailing address. This option works best if you prefer to work with a local company and avoid issues such as time zone or communication differences, irrespective of the high monetary costs. For example, if your business operates in London, you can skim through your local directory so you can choose a mobile app development company in London only.
If you want to expand your geographical scope a little wider, you can also look into sites such as Clutch or Manifest, which feature app developers in the UK, US, India, China, Sweden, and many other geographical locations and regions. You can filter your search according to other criteria too, such as budget, area of expertise, and ratings (which are the primary factor focused upon on these review platforms).