Last Updated on March 8, 2022
Social media has become a huge part of how companies do business. It has been critical in creating brands and launching products across borders. However, even with this potential, social media is still a very brutal and highly competitive space. To make it there, you will need to be absolutely unique. But things don't have to be this hard.
As a matter of fact, it is possible to build your credibility on social media by engaging with social media consultants. These consultants have enough expertise and experience to help you grow but sadly, not all will help you get where you want to go.
The following are some important tips that can help you decide between reliable social media experts and the rest of the bunch.
Look At Their Portfolio
A good social media consultant will have a good portfolio of previous success stories. In essence, you need to look at the companies the service has helped before and how similar they are to your business.
The rule of thumb would be to go for social media consultants that have a proven track record of helping businesses in your industry achieve social media success.
If you are a small company, go for consultants that have experience working with small companies. This will significantly increase the chances of getting great results.
Clear Goals
It's important to also ensure that reliable companies like Famoid have set clear goals that are practical and achievable within your budget. It's so easy for someone to promise the world. But in most cases, they don't deliver.
However, a service that has clear, simple, and achievable goals would probably be able to get things done. But this doesn't mean you shouldn't be ambitious.
It's still okay to expect great results from your social media campaign but it doesn't just come overnight. When your social media consultants outline the goals, always insist on seeing a strategy that gets you there.
Cost
There is nothing wrong with paying for quality when it comes to social media consulting. After all, a good social media strategy will easily pay for itself and bring in more profit over time. But you don't have to break the bank for it.
The best social media consultants can work out a flexible payment plan for you. Although they may charge little above market rates, the costs should always be affordable.
Adaptability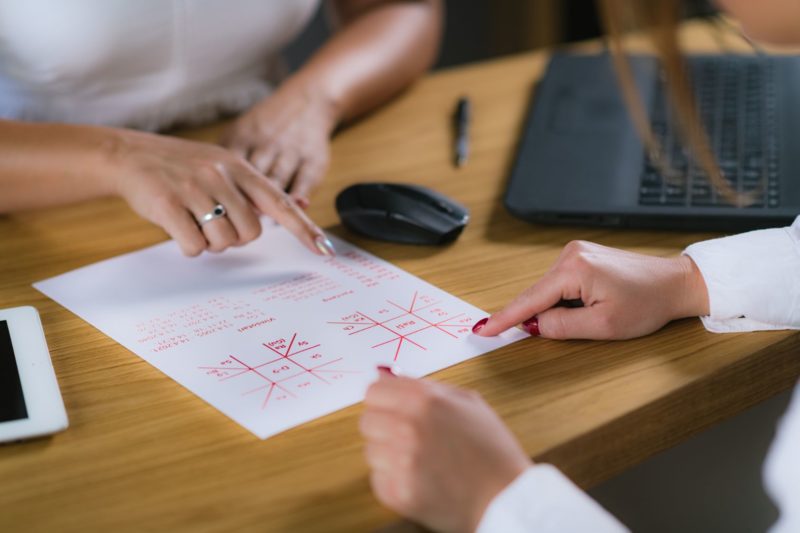 If you are going to bring in someone to work with you, it's only fair to make sure that you like them. In most cases, collaborations, where the parties get along and share the same vision, tend to work better.
Besides, there are so many social media consultants in the market right now. If for some reason you feel you are not going to enjoy your relationship with one of them, move over to the next and see how that one works out.
Getting the best out of your social media plan is essential. But this is not possible without a good social media consultant. The tips above will definitely help you weed out the very best from the rest.
Social Media marketing mistakes that experts avoid
Marketing on social media is not an easy task, and it takes a lot of work and time. One would be getting responses, queries or general comments from their customers, all of which needs to be addressed within a time limit. A long-time taken to respond may not be taken in good spirits.
After all, then the whole purpose of connecting on social media makes no sense. Hence, one needs to have a team dedicated only for this purpose. Assuming what the target group expects from the business is a very common marketing mistake in the social media fraternity.
Hence one must spend good time research entirely about their target group and then understand their respective needs before making any significant investments. Social media may help small business gain popularity with a smartly executed marketing strategy.
However one must remember that it is not a one-day thing and indirectly you are competing with the already established major brands and all are competing for the same attention. It is always good to not waste money on paid fans instead create a strategy and increase the fan base organically…!
Having a widespread line of follower's brings in the supremacy of validation and visitors take affirmative action when they witness others sharing a page. However one must remember that social media sites have certain mathematics that analyze and track user interaction and engagement.
And platforms edge the reach of accounts with low engagement rates as it indicates low interest and awareness amongst followers. Thus, fake followers only harm in the longer run. Over promotion also needs to be avoided.
Provide some genuine solutions; do not show as if the solution for their entire problem is to buy your product/service. The consumers need to feel that the company cares about them regardless of they buy their product or not. That helps in building a loyal fan base.
An expert is always available if there is any doubt for you, if you are not sure of what you are posting or if you find things messing up.