Last Updated on March 17, 2023
What Is Sudoku?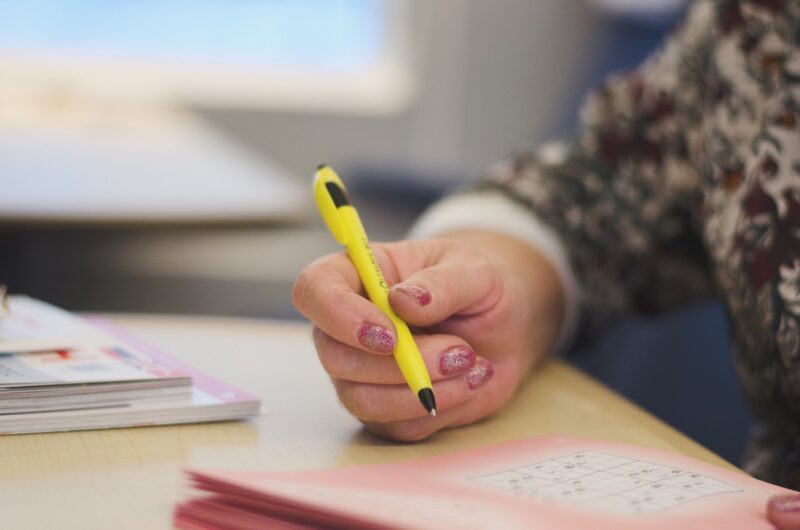 Sudoku, originally known as Number Puzzle, refers to a logic-based, combinatorial number-placement puzzle game.

In an ideal Sudoku puzzle, the objective of the game is to fill a 9 x 9 grid with digits 1 – 9, such that you only use each digit once in each row, column, and the 3 x 3 subgrids comprising the larger grid.

The smaller 3 x 3 subgrids are also known as blocks, boxes, or regions.
Sudoku History
Sudoku has been around for hundreds of years. The first variations of the modern Sudoku puzzles appeared in French newspapers in the 19th century. These puzzles were relatively easier to solve than most modern Sudoku puzzles.

Sudoku continued to gain widespread popularity throughout the 19th and 20th centuries. In 1979, the puzzle began to appear in puzzle books, where it was initially known as Number Place.

However, it was not until 1986 when the modern Sudoku puzzle was first published officially by Japanese puzzle company, Nikoli. Before publication by Nikoli, Sudoku went under various names, depending on the region it was played. The company went on to name the puzzle 'Sudoku', which means 'single number.'

The following years saw a consistent rise in the popularity of Sudoku puzzles. In 2004, the first Sudoku appeared in the US and UK, after Wayne Gould designed a computer program that would produce unique puzzles en masse.
Sudoku Variations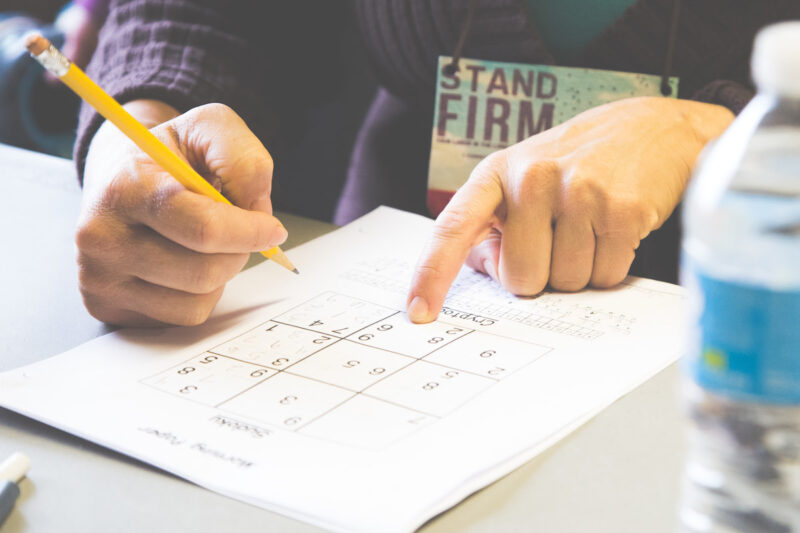 Although Sudoku has largely retained its basic functional elements and core objective, the puzzle has also spawned numerous variations over time.

Sudoku puzzles generally vary based on the following parameters:

1. Complexity

The most common Sudoku variation is in relation to its complexity. While some puzzles can be solved by just about anyone, others may require vast experience in the game to crack.

For instance, you may come across puzzles that require you to ensure that the main diagonals of the grid also feature unique number combinations.

2. Grid size and/or block shape

The 9 x 9 grid with 3 x 3 subgrids remains the most popular Sudoku shape and size. However, it's not unusual to come across smaller variants of the puzzle. Examples include 4 x 4 grids with 2 x 2 subgrids, 6 x 6 grids with 2 x 3 subgrids, 5 x 5 grids with pentomino blocks, and 7 x 7 grids with heptomino boxes.

You might also come across larger grids, such as 12 x 12 grids with 12 regions comprising 4 x 3 boxes. So far, the largest Sudoku ever published was a 100 x 100 grid.

3. Alphabetical Sudoku

The past few years have seen the emergence of alphabetical Sudoku, also known as Wordoku.

Besides the fact that Wordoku puzzles contain alphabetical letters, these puzzles have no functional difference from their number-based counterparts.
How to Play Sudoku
1) First things first…understand the objective of the game
As we've already pointed out, the objective of Sudoku is to fill in integers in the 9 x 9 grid by ensuring that each number appears in each row, column, and the 3 x 3 subgrids. This is a fundamental rule that, if ignored, you may take forever to complete even the simplest Sudoku puzzles out there.

In the same breath, remember we've also highlighted that Sudoku puzzles can vary in size.

Regardless of the size, the goal remains the same – to fill in all the digits in each row, column, and box. For instance, a 4 x 4 grids with 2 x 2 subgrids would still require you to fill integers 1 – 4 in each row, column, and the 2 x 2 regions.
2) Don't repeat any numbers
The second-most important rule of Sudoku is to ensure that no number is repeated in a row, column, or box.

So, if a 9 x 9 grid already contains digit 7 in a given row, it only means that you cannot use this digit again in that row. And needless to mention, this applies to all Sudoku puzzles regardless of their size.
3) Use elimination method
Based on the above illustration, you cannot fill in digit 7 in a row that already contains that number. However, that doesn't imply that you can simply fill in any other digit. You have to apply the rule of elimination to come up with the next best digit to fill.

The best way to use the elimination method is to analyze an integer based on its actual cell.

For instance, if digit 7 appears in the far left corner of the first 3 x 3 block of a 9 x 9 grid Sudoku puzzle, it technically means that the digit also appears in the first row and first column. Which means that 7 is already taken care of in the first row, first column, and first box.

Now, assume that digit 5 appears right beneath 7 in the same box. That means digits 7 and 5 have been taken care of in the first column and first box. However, digit 5 can still be used in the first row but not within the same box. Instead, it can only occur in the next two boxes bordering the first box horizontally, but still within the first row/line.

As you can see, using elimination method will help you to hunker down on the right digit to use in a cell. If applied effectively, elimination method might help you solve nearly half of the digits even in the most complex Sudoku puzzles.
4) Avoid guesswork
We cannot overemphasize this point. Since Sudoku is a logic-based puzzle game, you will never solve it using guesswork.

If you're unsure about the number to place in a particular cell, skip it and work on other cells. Eventfully, every digit will fall into its rightful place.

Note that even the most experienced mathematicians may experience challenges solving the simplest Sudoku puzzles.
5) Take notes
Studying number patterns can be confusing, which is why you're allowed to take notes in Sudoku. These notes, also known as mark-ups, are an excellent way of plotting in possible numbers in their respective cells.

Just remember that the notes should be erasable. Once you've worked out the correct digit to place in a cell, you can then delete the notes and mark the integer boldly in that particular cell.
6) Go through the puzzle one more time
You may not always get things right at the first attempt. So, after working on your Sudoku, give it a second (or even third) look to ensure that the digits are correctly filled.

Sadly, one wrongly-filled digit might mess up the entire puzzle, needing you to rework things afresh.
Conclusion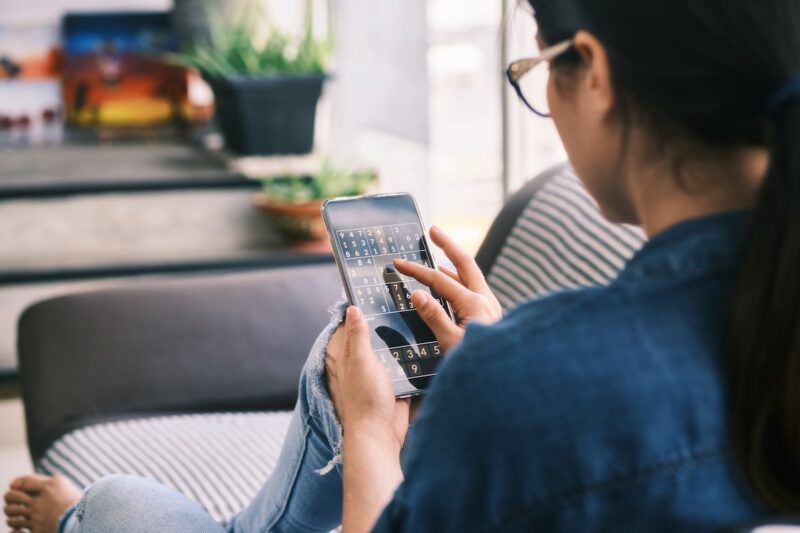 Sudoku may appear intimidating at first. Fortunately, Sudoku rules are relatively easier to get the hang of. As Sudoku is mostly a logic-based game, you don't need to be a math genius to crack the puzzles. However, remember that like any game, practice makes perfect.