Last Updated on January 18, 2022
Part-time MBA programs are excellent choices for individuals who want to maintain their current job and pursue an MBA.
Preparing for MBA admissions is daunting but people who do that while having a full-time job have it harder. The biggest concern is not having enough time to devote to prepare for GMAT, interviews and put together the required admission material.
However, with the right strategy and commitment towards your career, you can manage to study while working. Knowing how to manage your time will make your days simpler, and you're likely to complete your tasks in a better way.
Here are five tips to help you prepare for an MBA while having a full-time job.
1. Research MBA programs
Research the schools that offer part-time MBA programs in your area. Talk to people who have already earned an MBA degree and graduates and alumni who are involved in part-time MBA programs as you will get the most reliable information about the school from students and alumni.
Another option you can consider is opting for an online MBA program.
Affirmed and confirmed by employers, part-time and online MBA programs have the same curriculum as standard full-time MBAs and they're just what you need.
2. Set Realistic Expectations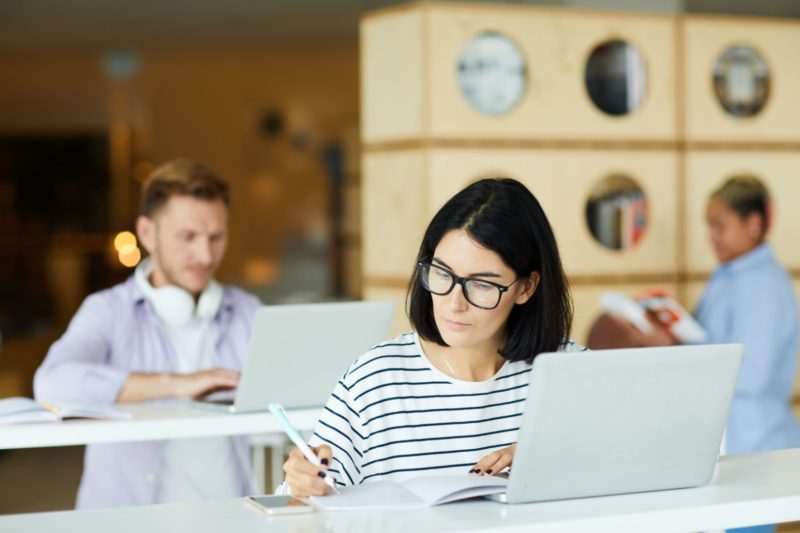 Setting unrealistic expectations never ends well because you're less likely to achieve those goals. While preparing for MBA admissions, be realistic given the time you have in hand.
Everyone wants to be part of a prestigious B-school but let's face it, you need to be reasonable and aim for schools that you have higher chances of getting admitted in.
Make a list of the schools, check their requirements in terms of work experience, GMAT score and admission requirements among others and check how qualified you are in that respect. Accordingly, narrow down onto 5-6 B-schools you can devote all your energies towards.
3. Create an Effective Plan
From writing that MBA essay to preparing for GMAT and admission interviews – different B-schools have different requirements. Before anything else, put together all the requirements along with their respective deadlines.
Create an effective plan and start preparing well in advance if you want to crack the admission process. As you're working, the only time you'll have will be after work hours and during weekends.
Embrace technology and turn to productivity apps that will help you with your study on-the-go and remain focused. For instance, you can download reading material and study while traveling to work.
Juggling a full-time career and an MBA program is overwhelming if you don't learn how to manage your time efficiently. Remember that your MBA preparation needs to fit into your busy schedule — so planning in advance will make sure you can do everything you want.
4. Don't Take Work for Granted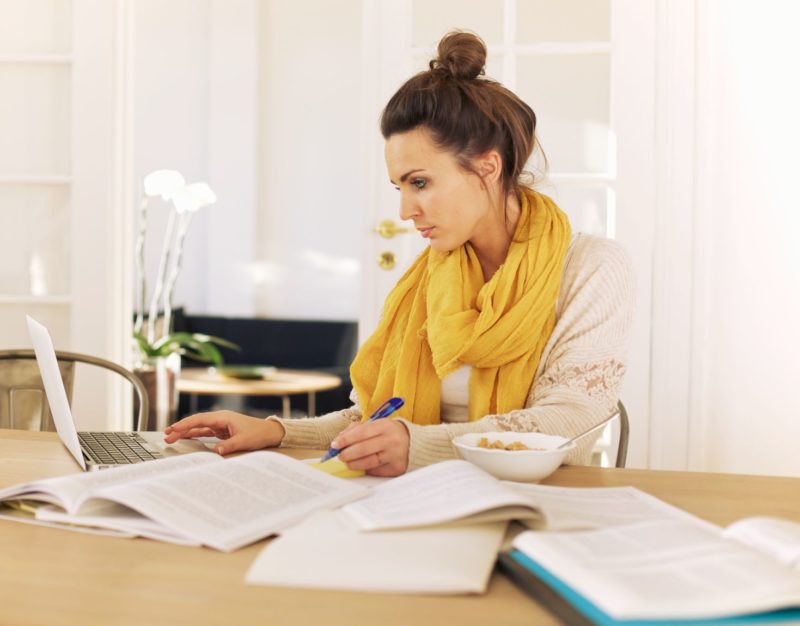 With so much on your plate, it's natural to lose track of work and not give it the attention it deserves. Do treat it with as much seriousness because you don't want to come across as someone who cannot balance a career and education.
Part-time MBAs are very common and it's a good idea to keep your employer in the loop. Tell them you are pursuing an MBA instead of giving excuses. You never know – they might support you in the process and that's a huge help.
5. Enjoy Some Me-Time
You are bound to be burdened with all the work and studies you'll be managing. Squeeze in some time for leisure and relax your mind. Make sure you have a life besides these two activities that can help you remain healthy, mentally and physically. So, spend time with friends, go for walks, watch a movie or take up a hobby that helps you rejuvenate.
Deciding to juggle an MBA and work is a brave decision so more power to you for that. It's going to be a tough road ahead, but these tips will help you focus better and manage your time such that you're able to excel in both the arenas.