Last Updated on April 22, 2022
The computer is the window to the virtual world. This window, although compact, is a world of its own, with an order that is written into the fabric of its virtual universe. However, unlike the universe within which we live, the virtual universe of the computer relies on electrical power from direct current (DC) or alternating current (AC). This means that the virtual universe is not altogether protected from such things as power surges and blackouts.
Depending on the side of the world you live in, power cuts may be common or rare. However, since power cuts can also take place due to natural weather-related phenomena like lightning strikes, every computer user experiences power cuts at some point in life.
Maybe you didn't take note and your computer suddenly sends out an error message telling you to reboot and select proper boot device. That error message cannot be something that makes you pump your hands into the air in excitement. But it is most likely due to a sudden power cut, especially if you are using a desktop computer.
Thus, due to how common they can be, power cuts have been a subject of debates among computer users. Some of these users think that power cuts do not affect computers, while others are convinced that the 'life' of a computer can be cut short by power cuts.
But what is the truth? Do power cuts affect computers or not?
Does a Sudden Power Cut Affect Your Computer or Not?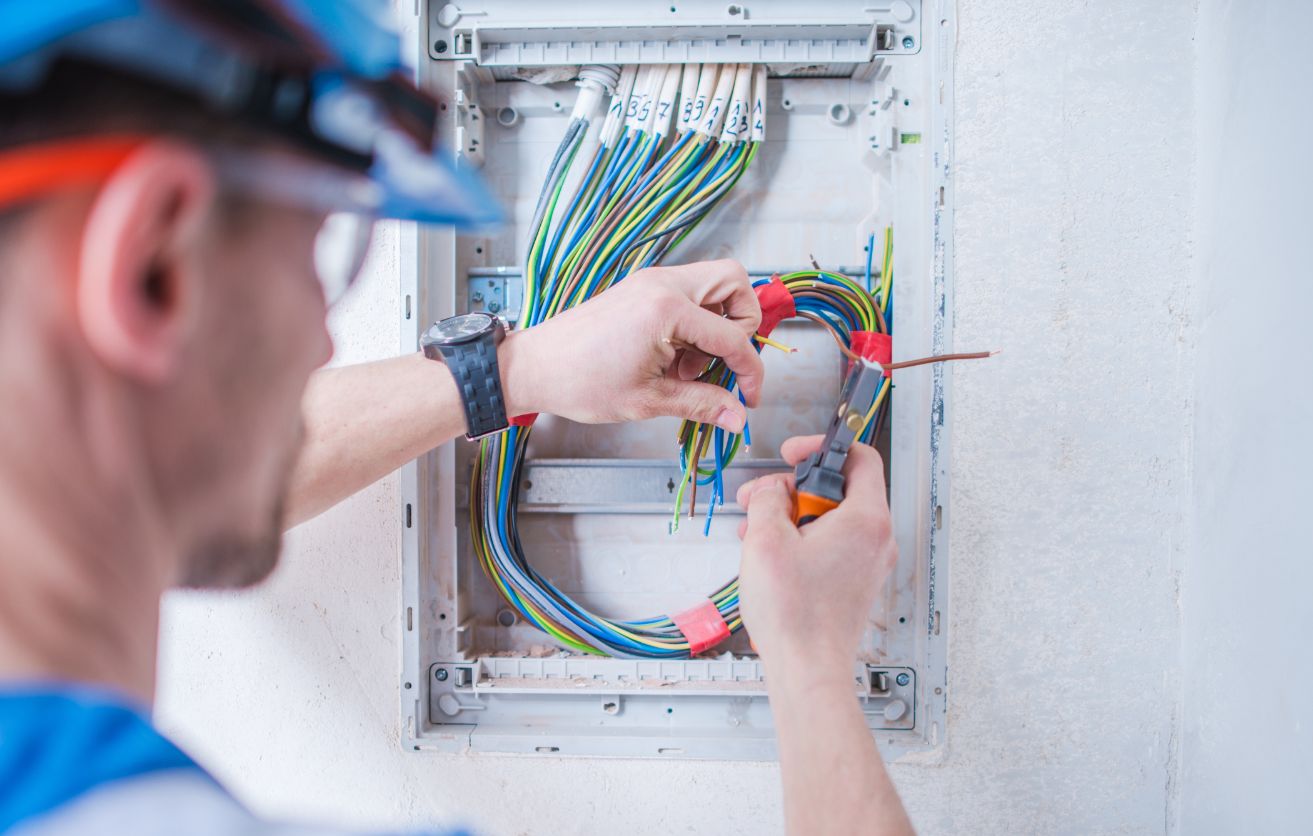 There is no simple way to answer this question. First, what do you mean by a power cut? If when you say sudden power cut, you mean the sudden termination of power to your computer, then, no, sudden power cuts do not affect your computer. However, this is only because your PC likely has a functioning battery that continues to send power to your computer's motherboard after the power cut.
Now, if your computer does not have a battery and will go off anytime there is a power cut, you should be afraid. Not for the computer, specifically, but for your hard drive.
To illustrate the effect of power cuts on the hard drive, imagine that your computer is a taxi. The drive is the parts of the cab that carries everything else, the car engine, driver and passenger seats, the boot, everything. And power is the fuel that lets them all run together. Otherwise, the cab will be fixed in one spot.
So, what do you think happens when there is no fuel in your car? Better yet, what happens when the fuel in the gas tank suddenly disappears while you're driving?
The same principle can be applied to your computer when you shut it down. You end the movement of the cab, so to speak, except it is an orderly and supervised power cut.
In the event of a sudden power cut, again, assuming there is no battery to hold power for the operation of your computer, the files on your hard drive are in danger of being corrupted. And if it just so happens that your drive was writing something on the disk and then the power went out, your drive itself could crash.
Nevertheless, all of this depends on the type of computer in question. The majority of new computers take power surges and cuts into consideration, so the computer chips and circuits have a bit more protection. Even so, too many surges or power cuts can still cause lags in operation or more significant damages. You might need to reinstall your operating system (OS) to salvage your computer files, if not get a new hard drive or motherboard.
So, in brief, power cuts do affect your operational drives. The only time they do not is when you have a battery that holds your computer processes together for a while or a backup power source like a UPS (uninterrupted power supply).
Measures to Take to Protect Your Computer from Sudden Power Cuts
There are many ways to protect your computer, especially from the dangers that come with sudden power cuts. Of these ways, 2 are very popular because they have been highlighted online exhaustively. Their popularity stems from their effectiveness, so you should be able to rest easy after you have seen them.
Power Surge Protectors
Surge protectors are devices that manage the quantity of electric power that is distributed across your devices. These protectors ensure that only the amount of power that your devices can handle is what goes to them. Without them, it is easier for power surges to fry your wires and burn your gadgets.
UPS
A UPS device is the more common protection that computer users adopt against sudden power cuts. These devices primarily consist of batteries that house some of the power that passes through them before reaching your gadgets. When there is a power cut, power continues to get to your devices, so you have some time to save your computer files, terminate the processes that are running on the hard drive, and turn it off.
Both surge protectors and UPS are effective against the destruction (slight or severe) that sudden power cuts can bring to your computer. Thus, using either or both is the best possible way to protect your computer from the impacts of sudden power cuts.
Other Related Questions that People Ask
What If My Computer Drive is an SSD?
SSDs (solid-state drives) can also be affected by sudden power cuts. If there is no supporting battery on the computer, a sudden power cut can cause data failure while the SSD writes data. If this happens, files could also be corrupted with large chunks of data disappearing.
So, while it is true that SSDs are more efficient alternatives to HDDs (hard disk drives), there isn't much difference in the protection they have against power surges. Of course, SSD manufacturers vary and some have indeed considered the problem and taken sustainable measures against it.
What If Power is Connected Immediately After?
If there is a quick loss-and-restore process that happens to your computer, it is still affected. Electricity is very fast but not fast enough to flash back into existence when it is suddenly turned off. You may not be able to tell, but the electrical circuits on your computer's motherboard will 'know' and immediately shut down. In that case, there is no difference between an immediate restoration of power and no restoration. 3 times out of 10, your computer would still be affected.