Last Updated on January 18, 2022
You are living in an innovative world, where a lot of things can be done online such as marketing your services. As professionals, it has been a big challenge on how to excel in this highly competitive world. Yet, in the past or during the pre-internet days, there are already offline activities to help in promoting services.
Although almost every promotion strategy will cost you a lot of money, with a good strategy you don't need to worry about it. A clear budget can help you out with this. So, consider spending your savings or cover the expenses by applying for cash advance loans from third-party lenders (like OpenCashAdvance).
Below are the various strategies on how to market your plumbing and heating services in the online world.
In the emergency market system, opportunities are also immediate. Either sewer back up, burst pipe, water line, Air Conditioning equipment installation or Furnace cleaning & repair, the nearest plumbing, and heating professionals should be in a hurry. Here are some of the online marketing strategies to promote your services.
Claim your Google Business listing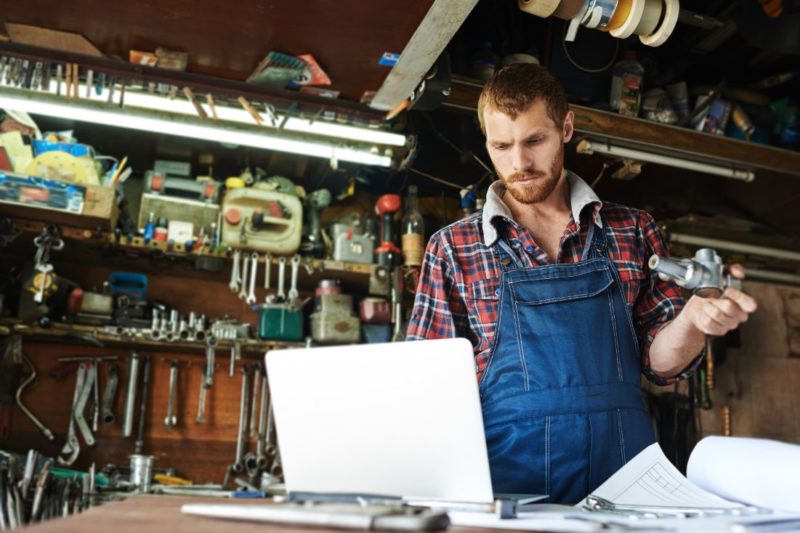 Google is the first thing where people run to in getting some help. If you want to be found, you should set up your 'Google Business listing'. The steps to set up are so easy, like your company name, address, contact information and some quick instructions to follow.
This will help you a lot in the future as by searching the service potential customers can find you.
Set up your Facebook page
One of the fastest ways to be found is through a Facebook page or social media platforms. Most users of social media have Facebook and its features are the most conversion-friendly. Also, it's easy to set up and free.
Then, in this way you can even optimize your plumbing and heating services on Facebook and to have more leads.
Online reviews play a very crucial role in promoting your services. The plumbing and heating professionals said about 90% of their customers are from referrals and reviews. You are getting into your customer's business or home, which can be stressful or unpleasant situations.
Before they decide to buy you, they need to trust you. About 70% of local customers will become confident with the services that you are offering, after reading about 7 online reviews about you.
Create Expert Plumbing and Heating content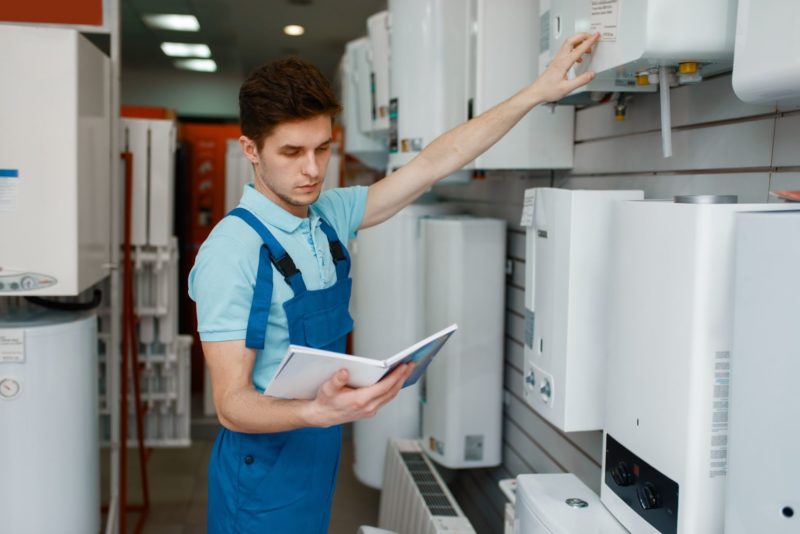 As being said, "Don't be an estimator or order taker, be an educator." Plumbing and heating services are a specialized industry, where many people don't have enough knowledge about it. If you can create high-quality content for the services that you are offering, you are helping the market through empowering and educating.
Through this, you will soon win their trust, and they will also give back the trust to your services.
1. Brand: A good logo is important
Your logo will serve as one of your advertising potentials, it will be the one to represent your reliability and quality. Your logo is vital as it can be plastered across various marketing formats. This should represent you effectively as it will be based on how customers will recognize you.
A good logo will surely make your business or expand your services in a long way.
2. Web: Reach your potential clients as you get online
It is not new for any tradesmen like plumbers and heating professionals to have their site. There can be a small brochure type of websites that range from 4-5 pages. This is an ideal design to provide detailed and necessary information to potential clients, details of the contact, areas serviced and the various testimonials.
Your chances of getting fresh customers will be multiplied with the website. Because these potential clients are more comfortable if they can evaluate a certain service on their terms where customer testimonials are available.
Next, it's time to steam up your online presence. Your website should look professional, so your credibility and visibility will be enhanced, getting you more leads. The trick is to make your plumbing and heating website neat and as simple as possible.
In this way, call-in customers can easily get in touch with you as fast as possible.
3. Search: Directories
Yellow pages are a kind of handy tool where most businesses and homeowners do have. Yet, it is undeniable that the internet is a more convenient one and it's highly crucial that you are to be found when clients are looking.
The Yell Directory and other service directories are great avenues to be online and all of them are free. You just have to spend some time getting your logo, contact info, and company name.
All of the clients would prefer plumbing and heating professionals who would do their job very well up to the last detail, these professionals should be skillful enough to provide solutions and are capable of diagnosing any issues in regards to plumbing and heating services. Thus, in this modern age, getting the help of these professionals is made more easy and effective online?