Last Updated on January 24, 2022
Successful businesses invest time and capital into intellectual property (IP) protection. Every business owner who wants to continue to profit off of their inventions needs to safeguard their intellectual property.
When businesses practice IP protection, they keep their company names and logos, among other non-physical features, safe. Hence, they maintain a secure identity that differs from their competitors.
If you want to stand out in your industry and continue to market your innovations profitably, read this post about the top ways to protect your brand's intellectual property.
Separate Your Teams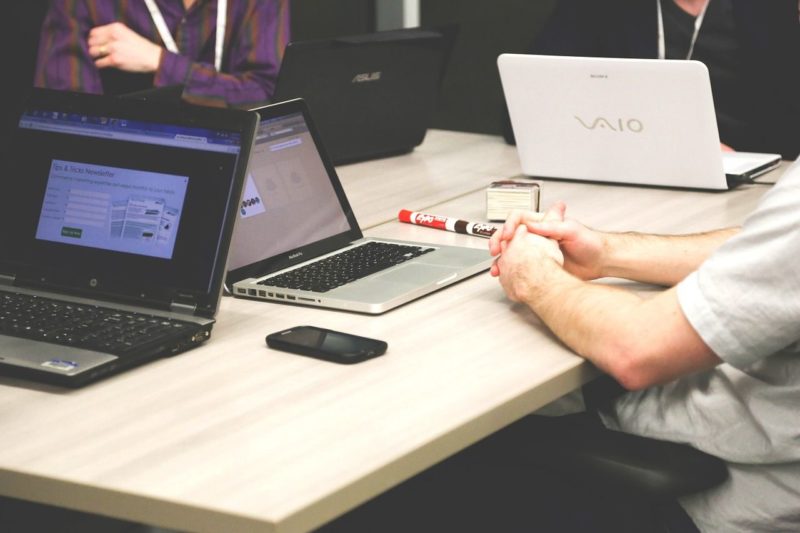 One of the best ways to protect your brand's intellectual property is to separate your teams. Each team within a business has specific roles and responsibilities.
They all need different information in order to fulfill those roles and responsibilities. When teams mesh together, the information that each team possesses unnecessarily increases. In turn, the business owner increases their risk of losing intellectual property. If you keep your teams separate instead, you can avoid sharing an entire project with one team.
As a result, you eliminate the chance of one employee stealing a whole idea or concept. Therefore, you should separate your teams to protect your brand's intellectual property.
Document Your Ideas
Business owners who document their ideas also succeed in maintaining intellectual property protection. Draw out any plans, write detailed descriptions and record any verbal information regarding your innovations.
After you create a document, date it. This way, you can easily prove that you came up with an invention before a competitor should they try to steal your ideas. If a competitor claims that they invented a product first, but do not have proof, you can show the court your dated documents and gain the rights to your invention.
Document usage is especially prominent in trademark and copyright cases. Initiate your defense early on in your intellectual property stages so that you can achieve optimal protection later down the road.
Trademark Your Intellectual Property
As soon as you build a website, many of your ideas and thoughts are published for the public. This is why it's so important to trademark your intellectual property.
Brands have the opportunity to trademark their company names, taglines, product names and symbols associated with their businesses. IP attorneys advise business owners to trademark any intellectual property that plays a significant role in creating their brand identities.
An inherently distinctive word mark, design mark, sound mark, fragrance mark, or trade dress can distinguish your business and products in the marketplace.
After all, your business identity is what attracts consumers to your products and services. In order to fully protect your trademarks, register them with the US Patent and Trademark Office (USPTO).
This will provide you with legal rights to your trademarked intellectual property. As long as you maintain your trademarks by renewing them every 10 years, you can protect your brand's intellectual property with this method.
Patent Your Products
Another common way to protect your brand's intellectual property is to patent your products. To kick-start the process, determine which type of patent you need.
The main options include a utility patent, design patent, plant patent, and software patent. Once you determine which type you need, fill out the correct provisional application. When you submit a provisional application, you gain the right to protect any intellectual property.
Moreover, you obtain the right to safeguard your company's products. After your application gets approved, you can maintain protection over both your brand's products and your intellectual property.
Require Employees To Sign NDAs
In addition to the above ways to protect your brand's intellectual property, require employees to sign nondisclosure agreements (NDAs). These agreements are legal documents that state employee limitations regarding intellectual property.
When employees sign these documents, they agree to keep your brand's IP secret. Most NDAs include rules against sharing information with third parties and conducting work that could conflict with their current duties at your organization. Make signing NDAs a requirement for every new employee to improve your intellectual property protection efforts.
Since intellectual property makes up a significant portion of a company's identity, protecting it is crucial to business success. To secure your IP, separate your teams to avoid giving one employee too much confidential information.
Document and date your ideas to use as proof in potential lawsuits regarding IP. Trademark your intellectual property and renew your registration every 10 years. Consider patenting your products to maintain security.
Finally, require employees to sign nondisclosure agreements so they legally cannot share your confidential data. Utilize these top ways to protect your brand's intellectual property.