Last Updated on January 20, 2022
When building a house, there are so many styles to choose from. Cape Cod, Country French, Colonial, Ranch, and Tudor styles, to name just a few. One of the most popular trends over the last few years is the modern farmhouse which combines the somewhat minimal, rustic look of the classic farmhouse, with the updated functionality and design of modern industrial comfort.
So many people choose to design a farmhouse look, particularly if they live in a semi-rural setting, because it offers so much simplicity in a structure, yet at the same time, offers dozens of inside designs to choose from. Most companies that sell house plans are realizing this trend and have some beautiful offerings for the motivated homebuilder. 
Modern Farmhouse Trends
The modern farmhouse blends a touch of the rustic, the addition of industrial, and the sophisticated look of modern together in one sweet and versatile package, according to Lonny.com.
Barnandwillow.com describes the modern farmhouse trend as a combination of warmth and simplicity, created by natural textures such as wood, or wood highlights, and a combination of neutral colors such as white or cream, offset by bright hues.
Building plans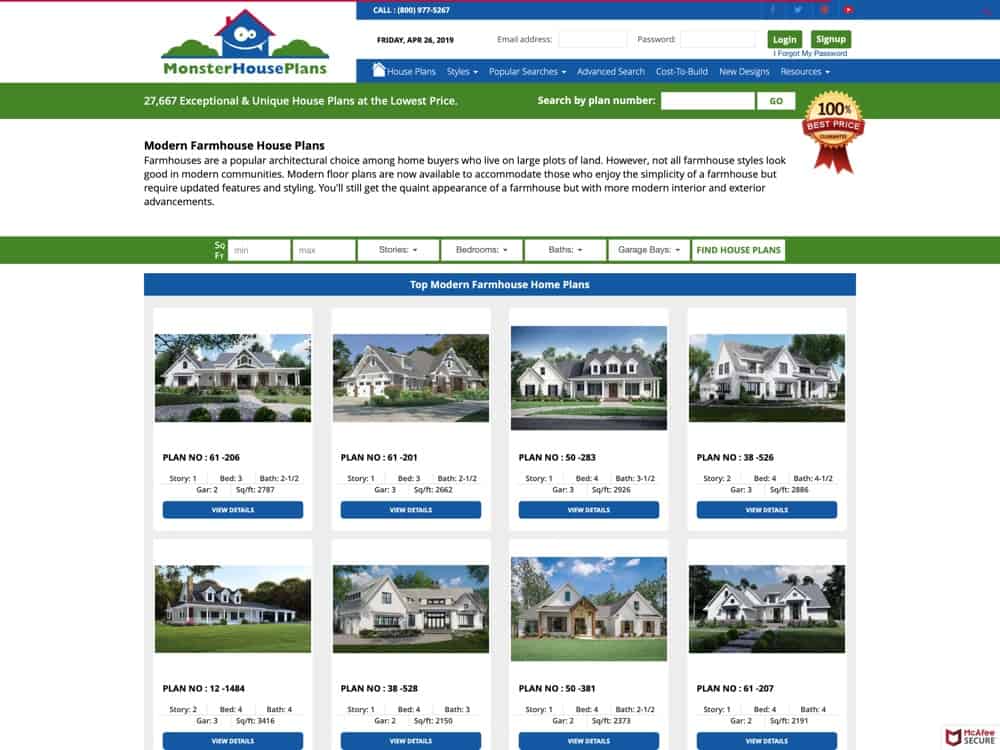 And to build your rustic but modern farmhouse, you can either hire an architect or buy a set of architect-designed modern farmhouse plans. These plans might include features such as:
Wood or vinyl exteriors

Standalone or attached garages

Spindle railings for your deck or porch

Natural materials such as stone

Lots of windows for natural lighting

A fireplace

Track and recessed lighting

Tiled kitchen backsplashes
Decorating and style tips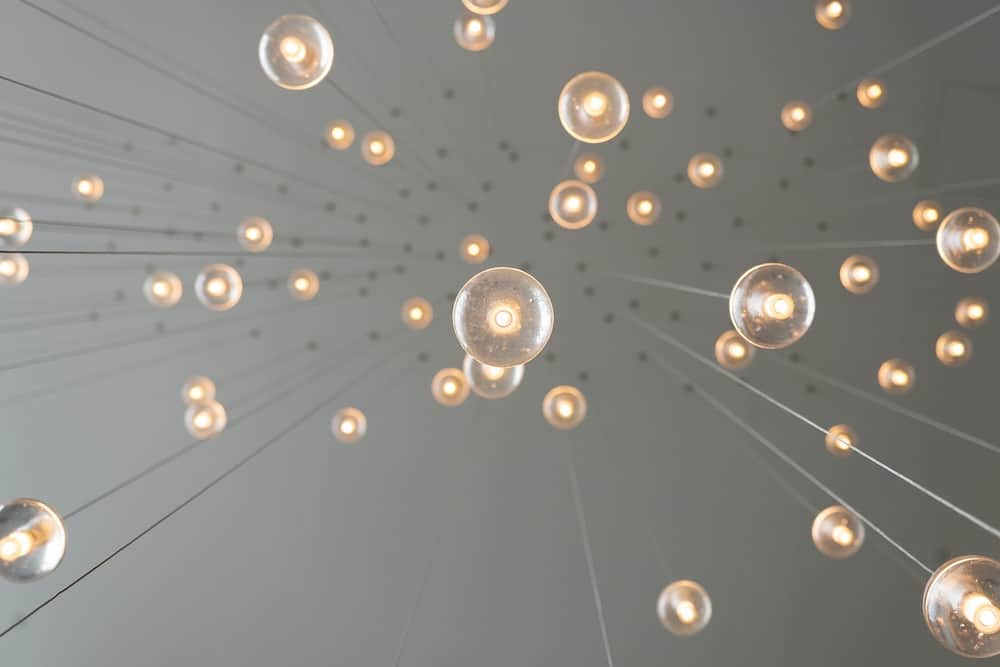 It is recommended when building the modern farmhouse to use splashes of color, be they orange colored bar stools, black stained doors on the outside, perhaps antique blue on the inside, or antique wooden and stained tables. The idea is to convey rustic comfort, yet maintain functionality.
Don't be afraid to mix and match antique, garage sale looking furnishings with high end, modern comfort items. But don't over clutter. Less is more in certain rooms, and you want to select every item in them as seen as a whole.
Go with white or cream, but then accent it with either wood, leather, or black accent touches. Use high end, soft area rugs, to create a modern look. Consider using a barn-door look on your closets to really set off a bedroom. Mix and match antique and modern furniture pieces. That includes polished furniture accents such as lighting or staircases. Consider white accented flooring as another way to create a soft but modern contrast.
Mix and match from different eras. Modern lighting, leather chairs from the '60s, and a forty-year-old desk can provide the look you are seeking in a den or man-cave. Accent with a Leroy Neiman, a bright sports painting, and you've got the look of modern farmhouse down cold.
Be creative. In the bathroom, for example, a livestock feed tank painted and coated in white, with perhaps a bit of color, can extend your farmhouse look to the bathroom, particularly if you add antique looking faucets.
Another idea is to mix and match your kitchen, painting it primarily white or cream, but then setting the whole thing off with a large, antique kitchen table. Add a few flowers for a dash of color, along with colored bar stools and you've got yourself one gorgeous kitchen.
And don't forget the garage. Black accent windows and a patterned wood looking door will go along ways towards distinguishing your farmhouse as modern and invited.
Increased popularity of farmhouse designs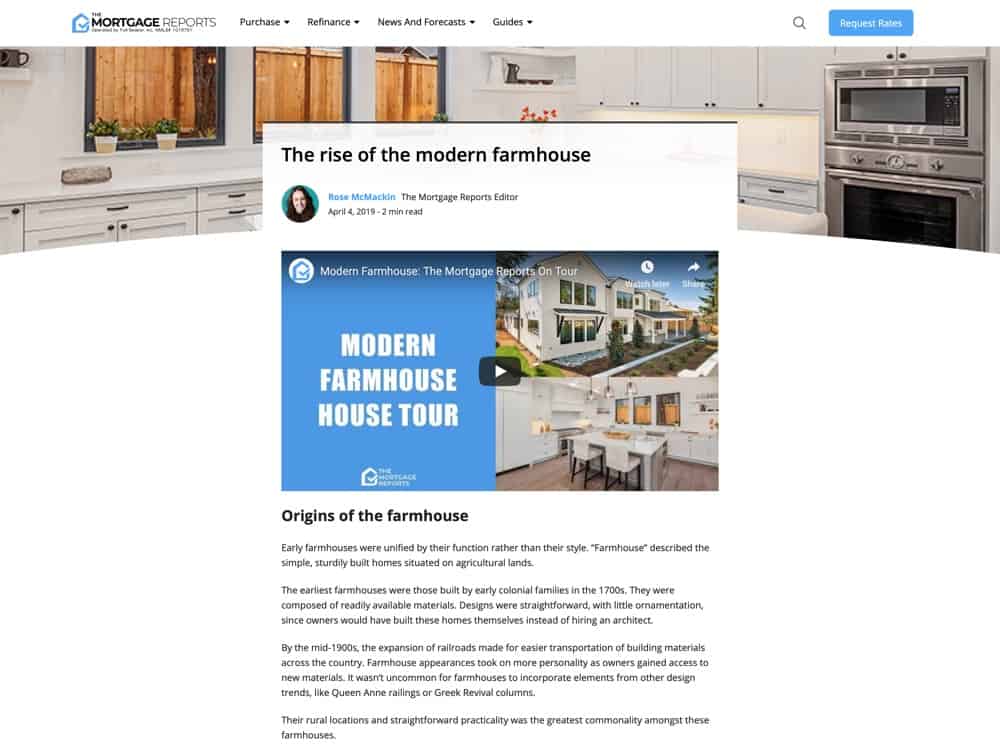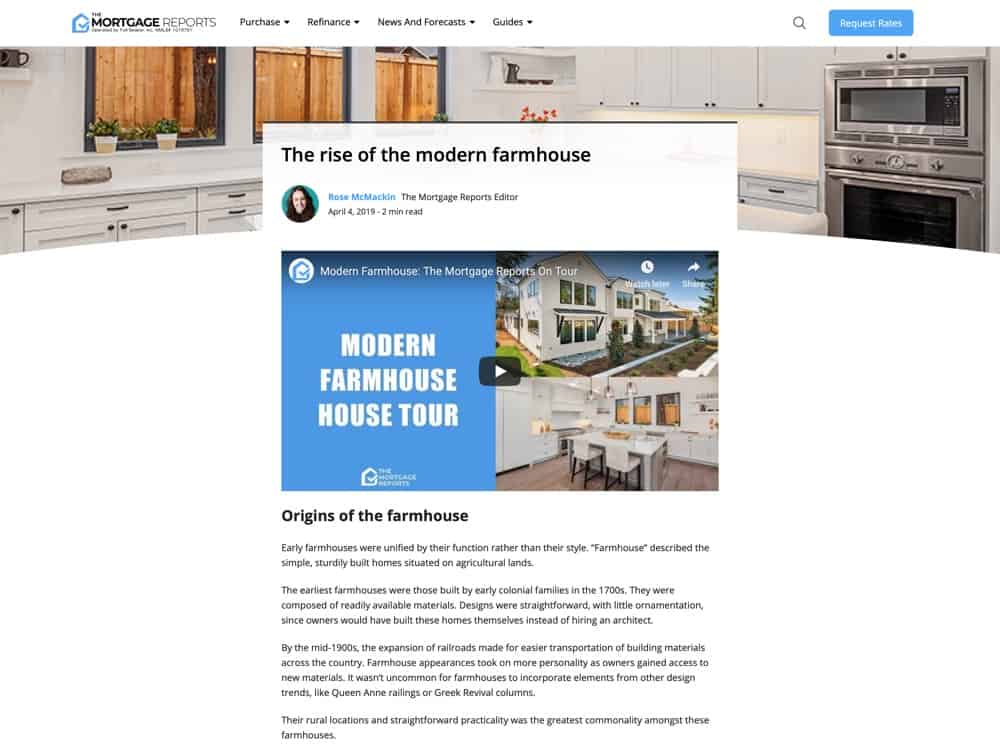 According to MortgageReports.com, the increased popularity of farmhouses has skyrocketed in the last few years.
Most design experts attribute this popularity to the "no brainer effect." Other than perhaps too much clutter, there is no way to do it wrong with a farmhouse design. Some are better than others, of course, but no matter how you choose to mix and match, the effect is almost always a comfortable and inviting look.