Last Updated on December 11, 2019
Recently, an organization by the name of 'Monopolists' was ranked at the top for their services in law firm SEO. Reading the news and seeing their work, we thought it would be interesting to discuss what SEO is, along with a few tips on how law firms can improve their SEO.
With increasing competition and the internet rapidly becoming the primary means of marketing and attracting clients, SEO is becoming more important than ever.
What is SEO?
SEO, or Search Engine Optimization, is the main tool that helps your website or page gain a higher ranking on search engine search results. The better your SEO, the more likely you are to reach the number 1 spot.
By tweaking different elements of your site, such as content itself and its placement, appropriate keyword usage, backlinking, etc.
Considering Google is dominant among the search engines, by having almost a 70% share in the market, almost 6 billion searches are carried out every day.
While not all 6 billion may pertain to a law firm, the potential pool of clients that you can attract is nonetheless very high. The ABA has already stated that most people looking for legal services search online first!
Now let's look at some of the individual components of SEO and what it takes to get your website on the track to having a respectable SEO ranking.
Keyword Usage
Keywords make a huge difference in how well Google's search engine algorithms pick up your website for a related search. If you have the right keywords, which would either be identical, similar, or relevant to the keywords being used by the user in their search, then Google will pick up your website as relevant and display it in search results. While keywords are important, they are not enough to get you on to the top of the list results list.
Like SEO, keyword usage is also a process of trial and error and achieving the right balance takes time and effort. However, the benefits you reap from this process are worth it! You need to conduct research on high volume search keywords, related to your field.
So if you're a corporate banking attorney and your offices are located in Detroit, then one of the obvious key phrases would be "corporate banking attorney in Detroit". You can find other high volume keywords and phrases by using different applications.
In fact, Google has its own app for this purpose called 'Google Keyword Planner' or you can try another app named 'Keywords Everywhere'.
Find terms that are related to your practice area and compare different combinations of keywords and check their volume in the above-named apps. Your aim should be to find words and phrases that have moderate competition but high volume.
You can also view your competitors' sites and determine what they're keywords they're using in their content. If your competitor is ranked the highest in a search engine result, then determining their SEO mechanics will automatically have you on your way to the same result.
Web Page Optimization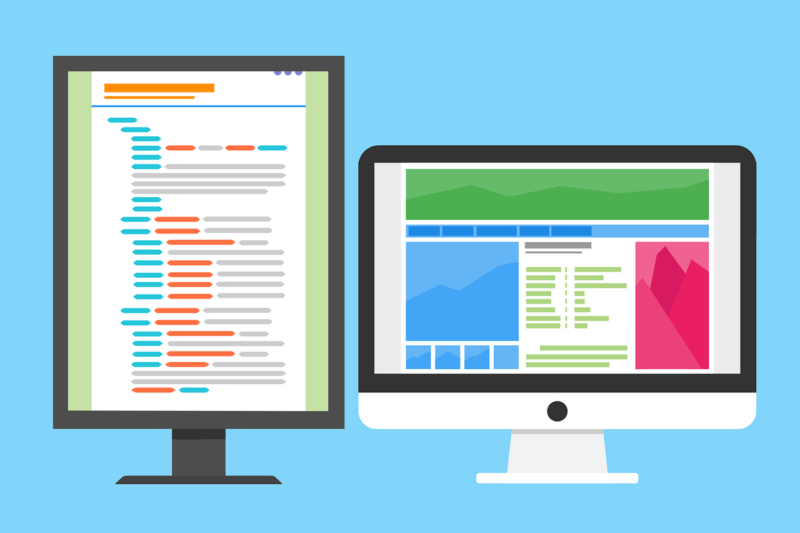 This is where you "format" or edit your web pages to bring them into a format that works best to allow Google to easily pick up on your page. Different experts have different "formats" which they prescribe and they vary depending on areas of practice and types of service being offered.
However, there are some basic and generalized steps you can take which would benefit your rating. It's best if there are different pages devoted to each practice area, in a manner that is easy to read and engaging for the viewer.
You also need to ensure that waiting times on page loading are not too high and that the layout of the website is easy to use at all times. Google records engagement mechanics for each website when users browse pages and pick up on these details. All of these factors towards your overall SEO rating.
It's also important that you have Schema applied to your content that applies specifically to the legal profession or law firms. This HTML code makes your content machine-readable and lets the search engine's algorithms deduce that the content pertains to.
Which is why it's very important that you have the right attorney or law firm Schema installed on your pages. At the very least, it should be applied to contact information, reviews by customers, the names of practicing attorneys in your firm and their bios.
Content
Every other SEO expert has repeatedly said that content is king. In fact, Google itself has stated as much and the industry consensus is that content is the biggest factor in determining a site's overall SEO rating.
Your content should be original and organic. Google's algorithms have a way of differentiating between quality content and content that has been created just for the sake of it. Repeated and frequent keyword usage is one example of the red flags that algorithms pick up.
Not only should the content be original, try to make it as engaging as possible. Users feedback makes a huge difference and the more engaging content you have, the more users will be satisfied. You also have to make sure that the content is organized properly.
The website should focus on one overall theme (such as your specialty of law), with pages dedicated to different areas of practice (don't put in two areas of practice on the same page). Each page should deal with a single topic as mixed content will cause issues in Google's detection for search results.
Care also needs to be taken as to who is writing the content and what it's about. Some states have enacted guidelines regarding the publishing of legal advice online which has been restricted to legal professionals. Be sure to check these guidelines to ensure compliance.
The above is only an educational discussion on the topic of law firm SEO. These tips will only take you so far as to meeting certain requirements to make it presentable and functional in Google's eyes.
For specific advice on how to reach the top ranking and be displayed as the number 1 search result, get in touch with Monopolists Law Firm Marketing & SEO Experts.