Last Updated on January 20, 2022
Sexual harassment is generally defined as doing unwanted physical or verbal actions towards a person in a sexual nature. These actions can make a person feel offended, embarrassed, and unsafe. It can also happen anywhere at any time. It can occur at work, school, home, or even in public places. Worse, many people don't always recognize sexual harassment even if it's already happening right before them because most of these obscene languages and unwanted behaviors are normalized in society.
Sometimes, these offensive actions and comments are so common that many people start to tolerate them in their everyday life. But the thing is, sexual harassment will never be okay, no matter how most of these actions are considered a norm. That's why it's recommended for you to take sexual harassment training California courses to help you identify if you're being sexually harassed and know what to do if it happens.
So, how can you recognize if you're being sexually harassed? Here are five warning signs of sexual harassment you should never ignore:
1. Unwanted Physical Contact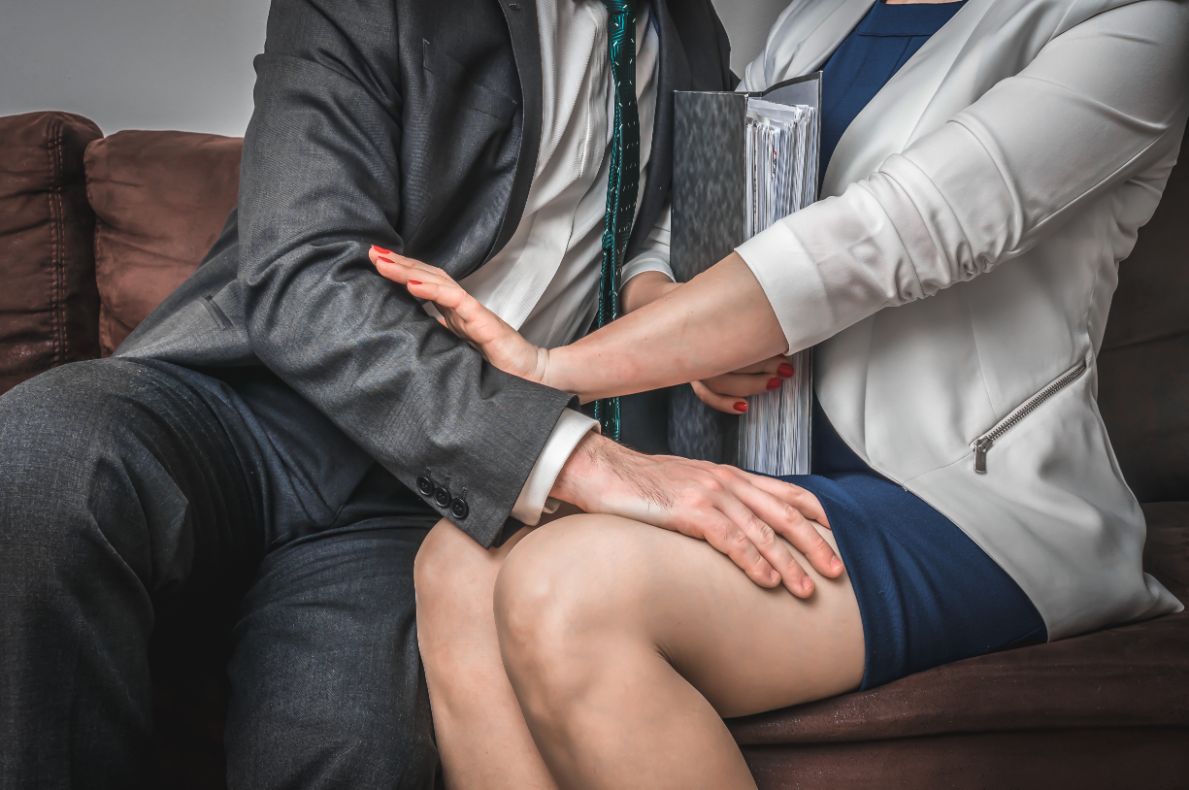 One of the obvious signs of sexual harassment is when a person engages in physical contact with you without your consent. These unwelcomed physical actions can be in the form of:
Touching on the arms, neck, and other sensitive areas

Grabbing of waist or arms

Kissing on the cheeks

Hugging

Pinching
Most of the time, unwanted physical contact could be done by your co-workers, house guests, or strangers on the street. They may see these actions as innocent and friendly gestures. But if you're not comfortable with this type of personal space invasion, especially if it comes from a person you barely know, you need to be upfront with the person and tell them that you don't appreciate their so-called friendly gestures.
In case they continue to invade your personal space through these unwelcomed actions, you may need to report this problem to your boss if it happens in the workplace. If this happens at home from one of your guests, report this to your parents or partner. If it occurs on the streets, you can call another bystander for help or document the situation and report it to the police.
2. Being Subjected To Sexualized Images And Jokes
The thing about sexual jokes is that the offensive content of the joke is masked by how the person delivered it in a friendly tone or manner. And many people will think of you as being oversensitive or defensive if you don't go along with it. Thus, even if you're uncomfortable about being sexualized in their jokes, you're forced to go along with it. This sort of sexual harassment is prevailing in school and at a toxic workplace, and it's unfortunate how many individuals turn a blind eye to it.
Aside from sexual jokes, another sign of sexual harassment is when you're subjected to sexual images. An example would be taking out your bikini photos on social media and constantly telling you how good or hot you look in your bikini. This may sound like a complement only if it comes from the people you trust or genuinely know. However, suppose these sexual remarks about your images often come from your co-workers, relatives you barely know, or people in school. In that case, this is considered sexual harassment and invasion of your private photos.
3. Being Attacked Using Your Sexual Orientation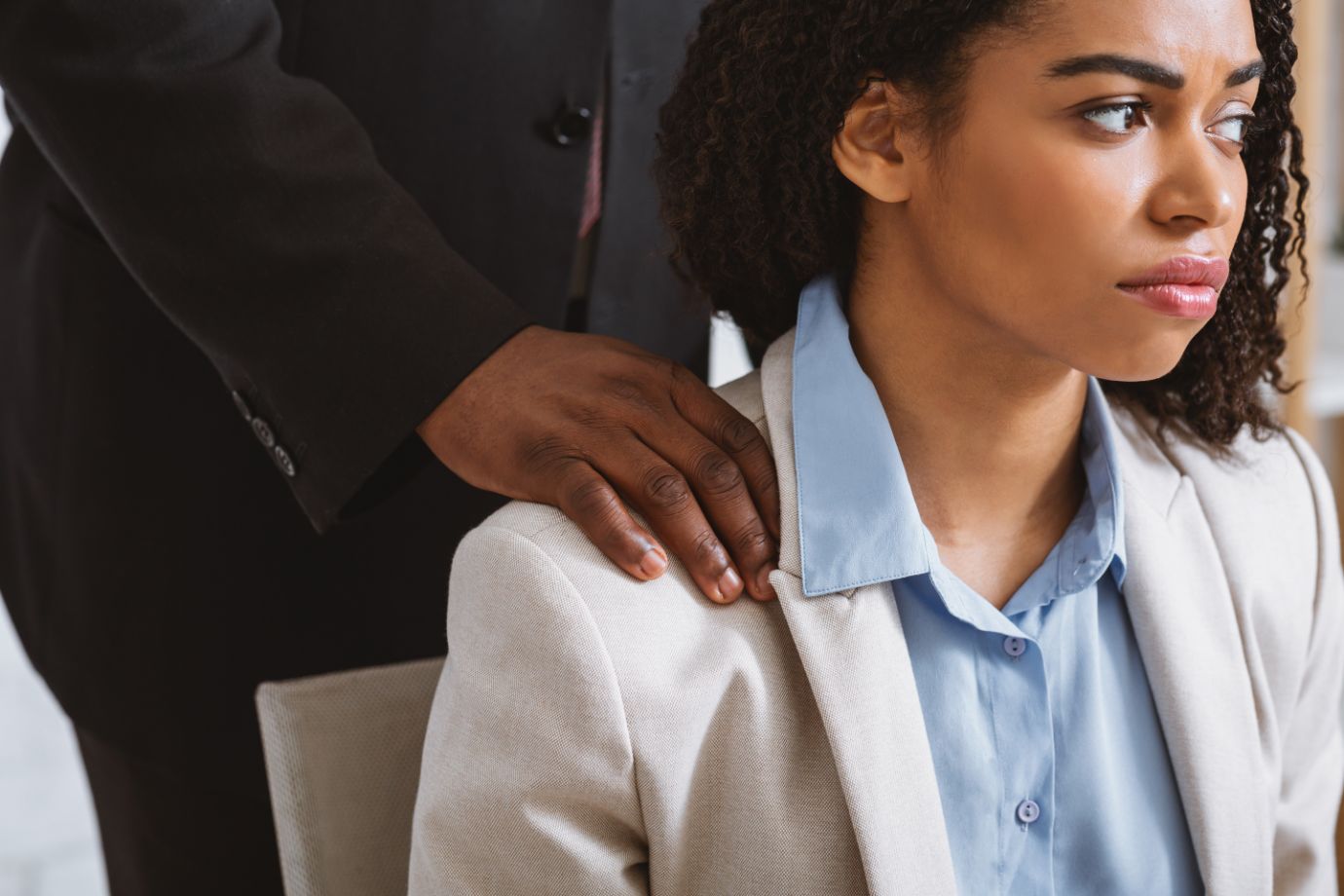 People in the LGBTQIA+ community are constantly judged and discriminated against due to their sexual preferences. Unfortunately, they're also sexually harassed because of it. For example, they're catcalled in the streets, and strangers call them out in humiliating and demeaning sexual remarks that target their sexual orientation.
This offensive conduct can also happen in the workplace, and when overlooked, this could endanger the lives of LGBTQIA+ people. So, whether you're an LGBTQ member or have witnessed someone being verbally harassed in the workplace or on the streets, you need to take charge by documenting the event and reporting it immediately.
4. Invasion Of Your Private Lives
Another sign of sexual harassment is when a person constantly forces you to open up about your personal life, specifically your sexual life. They may cordially approach you at first. Then when they sense that you're feeling comfortable about sharing your day-to-day lives, they may slowly start switching the conversation about your relationships and sexual experiences. When you're hesitant, they'll start talking about their sexual experiences out of nowhere to entice you to do the same, further putting you in an uncomfortable and embarrassing situation.
Whether this happens in school, work, or at home, you have the right to tell the person to stop trying to invade your personal life. If they insist, you can report this to your parents, boss, or the rightful authorities if the situation escalates.
5. Remarks On Your Physical Appearance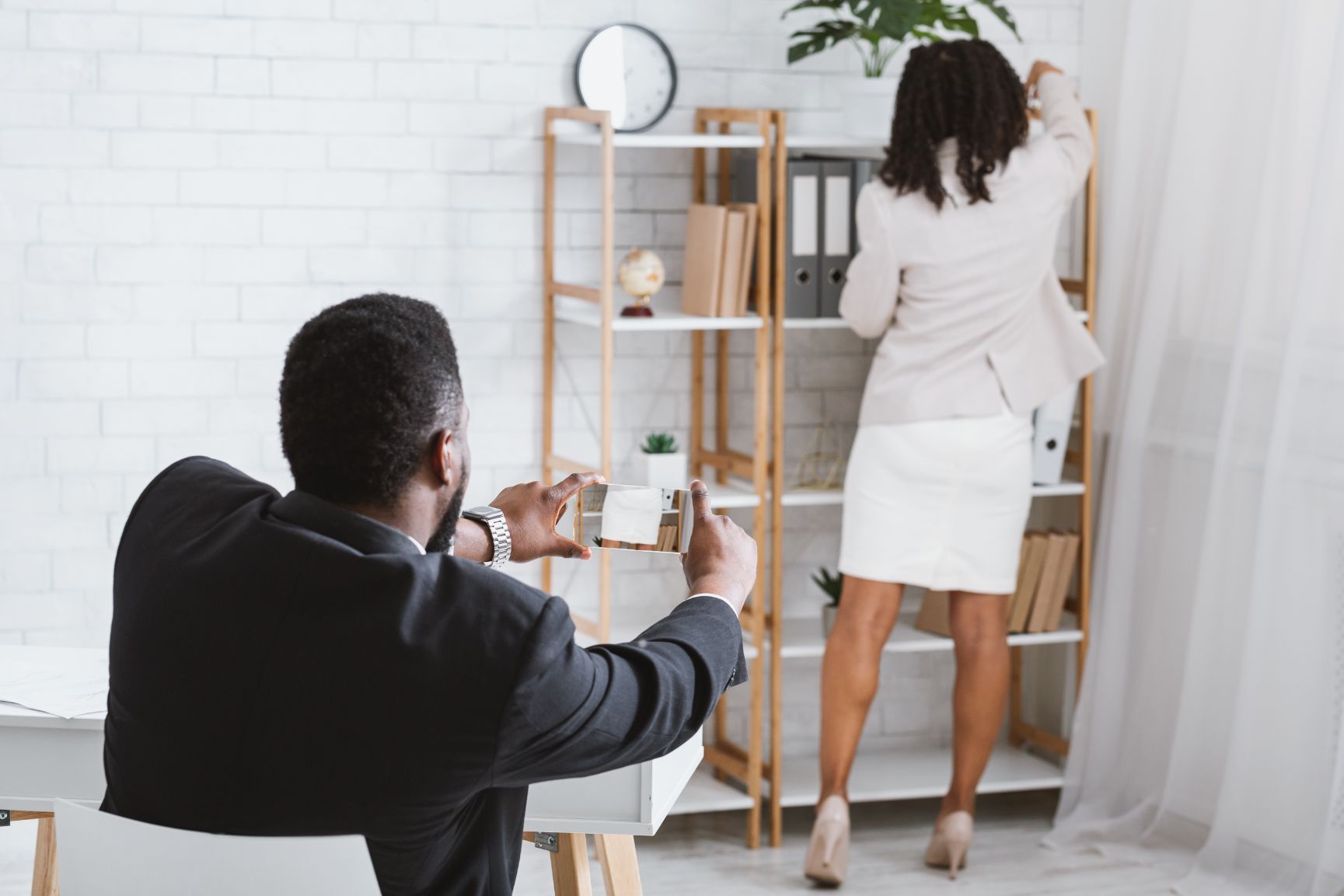 Yes, it's nice to be complimented about your physical appearance. However, you also need to distinguish the fine line between a compliment and sexual harassment. A genuine compliment may sound like this:  
You look beautiful today.  

I like your new hairstyle.  
Meanwhile, sexual harassment can be like this:
You have sexy legs.

I like how your dress highlights your curves and your chest.
You also need to take note of who tells you compliments. For instance, if your co-worker or boss is telling you how sexy your legs are, it's considered inappropriate and another form of sexual harassment.
Conclusion
There are still numerous signs of sexual harassment happening, and it's unfortunate how many people experience them everywhere. So, if you've noticed these signs happening to you or someone else, you need to keep as much evidence so you can take legal action and teach a lesson to sexual harassers that this is never okay and should never be normalized.