The 2019 Google algo update, also known as the Broad Core Google algorithm update was rolled out in June and has been pre-announced by the search giant, which is something they have never done before. When talking about the specificity of what exactly has changed in the way that the algorithm ultimately ranks websites, there is nothing specific that can be said about it.
However, one should pay attention to E-A-T factors as well as the quality provided. When talking about E-A-T, we can say that this has been on everyone's lips (SEO experts, more specifically).
Interesting enough, now is the time to pay more attention to E – expertise, A – authority and T – trust. The undeniable truth is that the Google algorithm update has affected multiple business sectors and multiple sites. It can be challenging to see that your website is at the top today and not find it on the first SERP tomorrow.
It seems that due to the way Google's algorithm rates websites, some of the most affected ones were news sites such as Daily Mail and even The Sun, while others such as CCN.com, a cryptocurrency news site has lost most of its traffic.
What can be done to recover a website's traffic after Google's algorithm update?
There are 4 different guidelines that Google announced as primordial in recovering a site's ranking after the algorithm update from June and in preparing a site for future core algorithms updates:
Content and quality. This aspect is analyzed based on the actual quality of the content that you are publishing. For example, an important piece of advice would be to no longer use clickbait headlines, which are usually a way of attracting visitors to your page, while not being able to offer them the quality information they were looking for. Google is not only interested in redirecting web users to relevant content, but also to correct information that will have a positive impact on their lives.
The actual author of the content published on a website counts, which is why it would be recommended that you do not try to hide the name of the individual that has written it. YMYL is a concept that has been discussed over and over again lately because it can help webmasters have a better understanding of what Google is trying to achieve. This stands for Your Money or Your Life, which means that the content they redirect the user to should not have any factual errors.
Presentation and production. In this case, we are talking about ensuring that the content on your website does not have too many ads that might have a negative impact on your reader's experience. An additional issue that might impact a website's ranking from this specific perspective is just how great the content is displayed on mobile devices. If it is hard to read and does not leave the right impression on a mobile user (because it is too long), it could be one of the reasons why your website has lost traffic.
Asking comparative questions. This is strictly associated with the way that webmasters create content. The traditional way of doing it involved doing keyword research, followed by finding synonyms and trying to get the content to rank for said specific keywords. Now, this is no longer a good approach. The interests of users should be the main focus of the content that one published on their website.
How can an online marketing agency assist you in preparing your site for Google updates?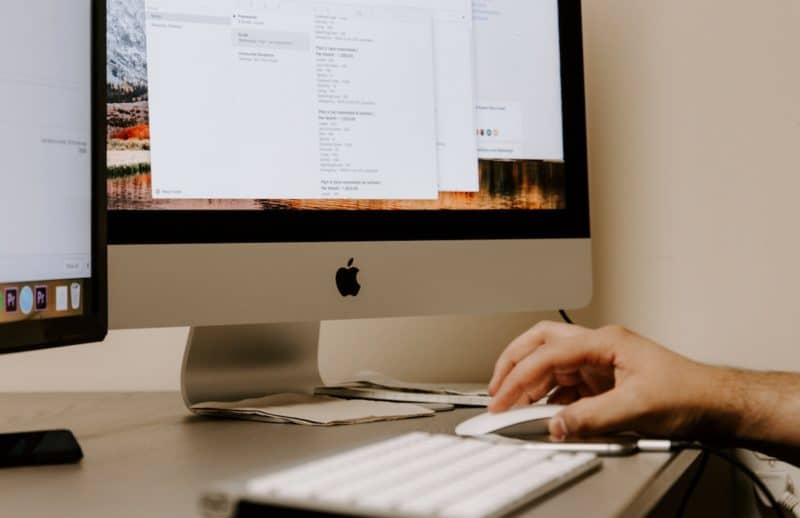 Following the latest Google algo update, the only logical solution is to work with an experienced and professional internet marketing agency. It is not only a matter of recovering from it, but also about protecting your ranking against any other algorithm update.
Although there is nothing wrong with trying to handle this whole aspect yourself, it can be nearly impossible to assess how your website is doing by taking a closer look at the over 200 factors the search giant's algorithm uses to rank websites.
Here are a few advantages you can expect from these experts:
The agency provides a comprehensive analysis that determines the strengths and weaknesses of your site; their approach is a complete one that begins with finding the root of all your problems. If there is something affecting your ranking, they will find it.
The agency has multiple resources that they can employ to solve the issues of your site regardless of the origin (whether there are content issues or on-site issues or issues with backlinks); they implement the best solutions, using the most suitable resources.
The agency is able to track the trajectory of your site and provide necessary amends where needed, due to their experience with Google updates; the situation with the Google latest algorithm update is no different to what they are used to dealing with. After all, this is not the first time the company has rolled out a big update.
The agency is formed of professionals who understand the algorithms of Google and who are able to provide relevant solutions for your site. Regardless if you have lost a small part of your traffic or almost all of it, the right specialists will know exactly what needs to be done to help your website recover.
Conclusion
The undeniable truth is that the Google SERP update 2019 has affected countless websites, which is why it would be recommended that you have a properly optimized website. Focusing on all of the factors that could be used against you and ensuring that you are providing web users content of real value is what can prevent ranking downfalls or penalties for any algorithm update that Google might roll out.
If you are looking for a SEO reseller partner, then be sure that Gamit SEO is a perfect match. Only a marketing agency can help do something about this whole situation, starting with an initial analysis that will help uncover any weaknesses and implementing the strategies that will eliminate all of them in a timely manner.
It's important to understand that your ranking cannot be recovered overnight, which is why staying on top of this whole situation is the best way of preventing any future issues.