Last Updated on January 24, 2023
Most men shave on a daily basis, or at least periodically, and few find it a genuinely enjoyable experience. That's partially because shaving is time-consuming and repetitive, but mostly because it can be uncomfortable. Fortunately, there are strategies you can use to reduce nearly every variety of shaving discomfort (and get a closer shave while you're at it).
Types of Shaving Discomfort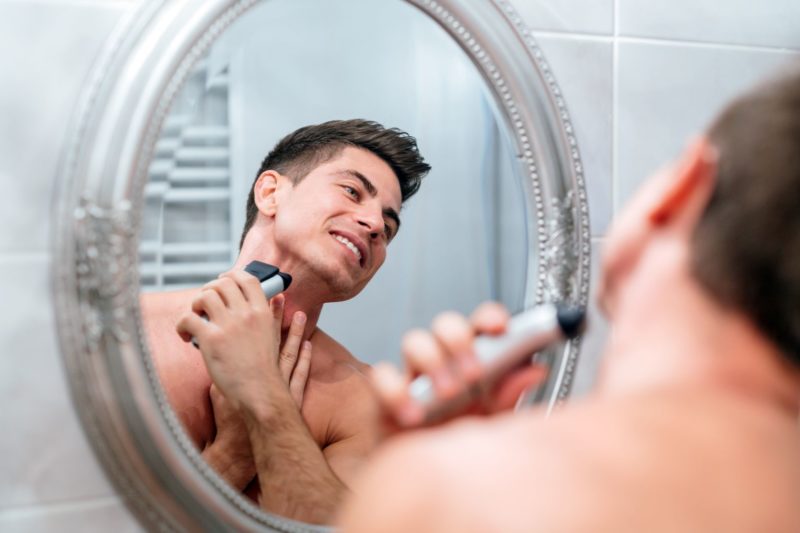 Let's start by covering the main types of shaving discomfort you're likely to face:
Skin irritation. General skin irritation is common when shaving. You might feel itchy, slightly sore, or even feel a burning sensation during and shortly after shaving.
Nicks and cuts. You may also experience small nicks and cuts. This is usually due to improper shaving technique, or a dull blade that causes you to slip.
Hair pulling effects. If your blade isn't sharp enough or if your skin isn't well-lubricated, your blade might stop on a hair and "pull" it, rather than cutting it, which can be mildly painful.
Razor bumps and ingrown hairs. Inconsistent or improper cuts can result in razor bumps on the skin, or in extreme cases, ingrown hairs.
Most of the strategies below will allow you to avoid multiple types of discomfort simultaneously.
Invest in the Right Blades
You can start by investing in the right blades and shaving accessories. Generally, you get what you pay for; within the same razor "family," more expensive blades tend to be sharper and better-made, allowing them to give you a close, comfortable, less disruptive shave. However, you'll also need to consider whether you shave with an electric razor, straight razor, single-blade, or multi-blade razor.
While much of the shaving industry has emphasized multi-blade razors over the past couple of decades, modern sellers like Shave.net are bringing back a focus on single-blade razors, safety razors, and straight razors. That's because multi-blade razors counterintuitively result in more irritation; the presence of multiple blades multiplies the skin irritation the blades produce and can increase the likelihood of razor bumps and ingrown hairs. If you're used to using multi-blade razors, consider switching to a straight razor or single-blade razor; it may take some time to learn, but it will end up being much more comfortable for you.
Wash and Lather Your Face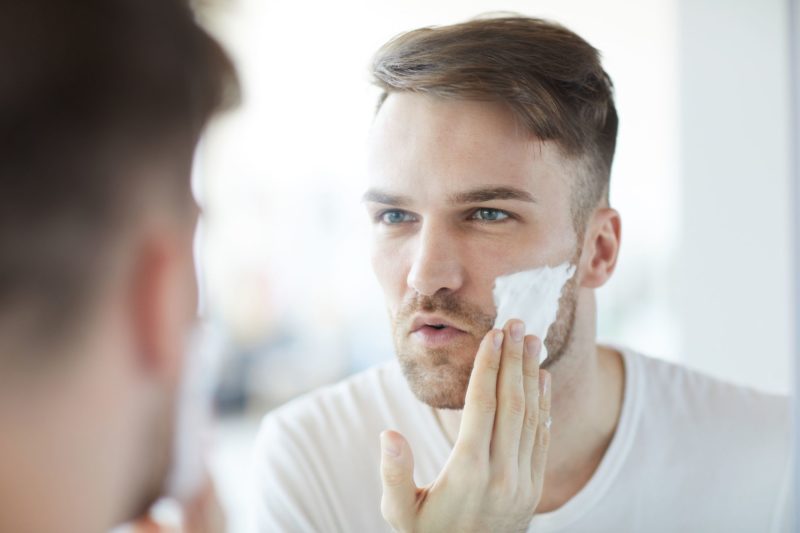 Before you shave, it's important to wash and lather your face properly. This is because the right pre-shave ritual will adequately prepare the surface of your skin, and lubricate it so the shaving process is more comfortable.
Cleaning. It's important to clean your face before you shave with the right combination of materials. Rinse with warm water that isn't too hot, and use a mild soap. This will get rid of extra debris and dirt on your face, without completely removing your body's natural oils. It will also prepare your skin for the next ingredients.
Pre-shave oil. If you have sensitive skin, you may find it more comfortable to apply a pre-shave oil. This is meant to lubricate your skin and prepare it for a close shave.
Shaving cream. Next, you'll apply shaving cream. While shaving cream is a somewhat straightforward step, many men simply apply a light layer of shaving cream, rather than lathering it in. Spend time lathering for a more comfortable shave.
Follow Proper Shaving Technique
Next, you'll need to follow the proper shaving technique. Though it varies with the type of razor you use, generally, you'll need to use short, precise, and consistent strokes, shaving with the grain (i.e., downward). Frequently, you'll want to rinse the blade with warm water to clear it of hair and shaving cream.
Don't apply too much pressure, and keep the blade straight against your skin. It's also helpful to pull your skin taut, to make sure you avoid any wrinkles or inconsistencies, and to get a closer shave overall.
Also, it's important to keep your blades in good condition. If you have a straight razor, you'll need to hone and/or sharpen it periodically. If you have disposable razors or cartridges, replace them regularly; if your blades are dull, shaving is going to be a nightmare.
Finish With Aftershave and Moisturizer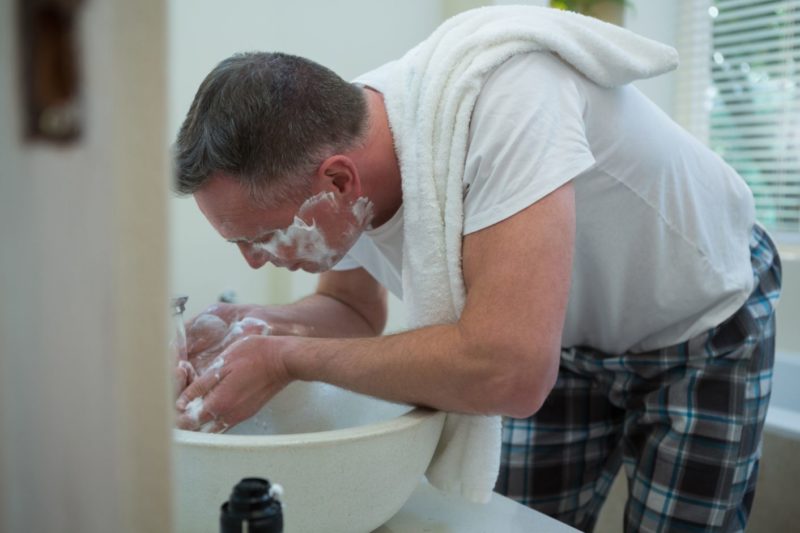 When you're finished shaving, you can wrap up by giving your face a good rinse, then applying aftershave and/or a moisturizer. This will help remove any extra debris from your face and provide an extra layer of protection. If your skin feels irritated, this can also provide a soothing feeling.
Shaving may never be as relaxing as, say, resting in a hot tub, but with these techniques, you'll greatly improve the comfort of every shave. Be sure to practice these consistently, and adjust your approach or technique if you ever experience discomfort; there's a learning curve here you'll need to navigate to be successful.